Jordyn Hawkins, a 17-year-old high school student from Maryland, had a very cool costume indeed for her school's character day.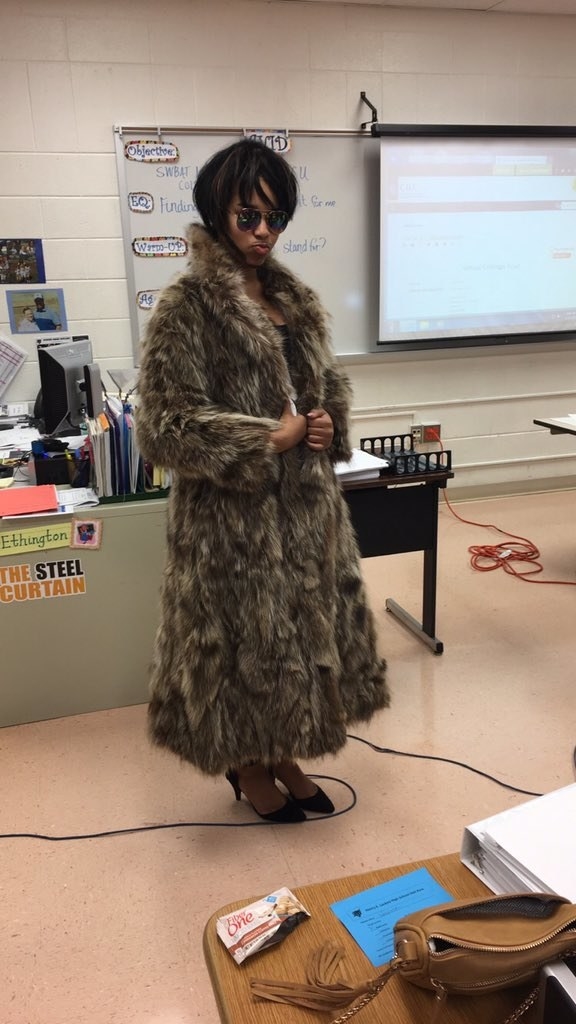 She went as Joanne The Scammer, the well-known character played by comedian Branden Miller who describes herself as a "messy bitch who lives for drama". People became obsessed with her after this video blew up.
Hawkins told BuzzFeed News that she didn't plan to dress up as Joanne the Scammer at first.
"I had decided that I was going to dress up as Kim Possible or Jessica Rabbit because I had just colored my hair red. Then we started talking about Joanne The Scammer and how much we adored him," she said.
Hawkins said that she almost decided not to be Joanne because she didn't have the right fur coat and wig. But the outfit came together after she got some help.
Hawkins said that people at her school were asking her to reenact Joanne's videos while they posted it on Snapchat.
One of the videos was also posted on Twitter last week and has now gone viral. Jai, who shared the video, said that she couldn't stop laughing when she first saw Hawkins.
And now she's inspired Halloween costumes.
Truly iconic👏.