It's perfect. I love this dress so much, I vividly remember it even though the episode aired, what, a year and a half ago? When I started compiling for this post, this one hit me pretty quickly.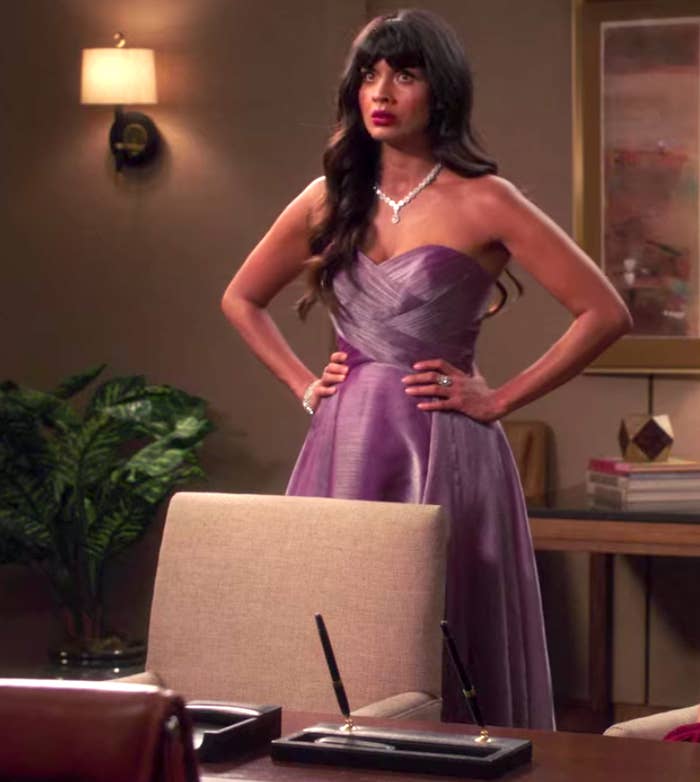 2.
Vivian's opera dress from Pretty Woman.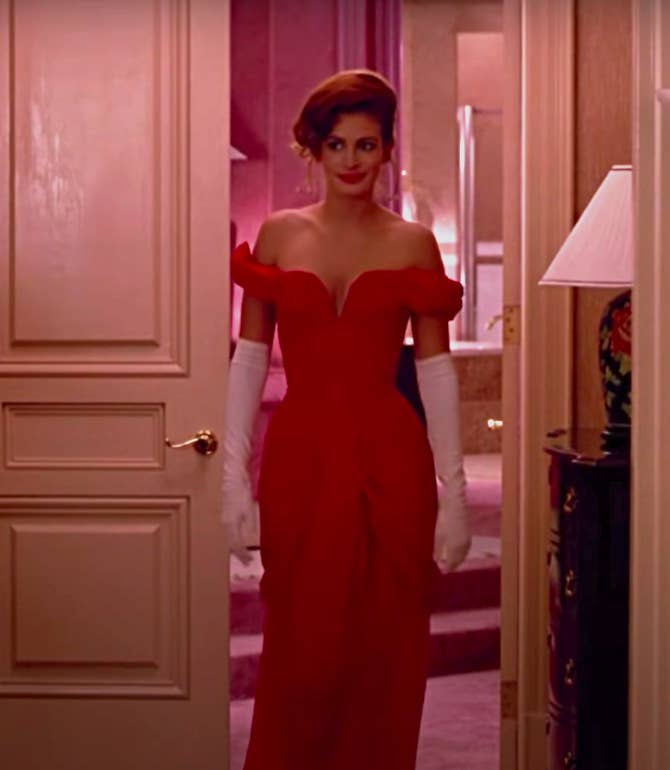 Now, does Pretty Woman have a plethora of think-piece-worthy gender and social class dynamics? Yes. But is this dress think-piece-worthy because it's so flawless? Yes.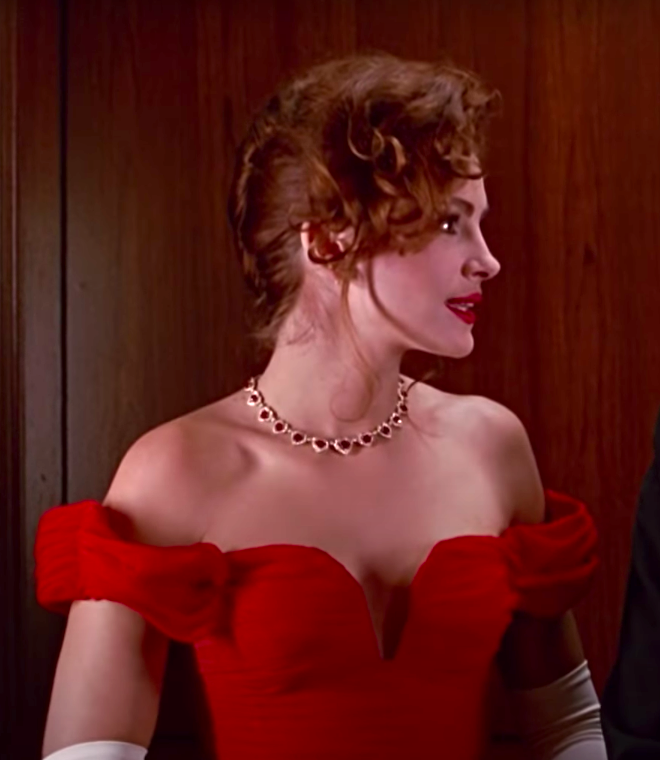 Embarrassing confession time: I had the image above saved as a tab on my computer for months because I wanted to find this dress. I never did (but in all fairness I don't think I really looked that hard, LOL).
Iconic is such an overused word, but my oh my does it apply right now. Will you, dear reader, who I assume and hope has watched Clueless, ever forget this outfit? Will anyone? These are the questions that plague me.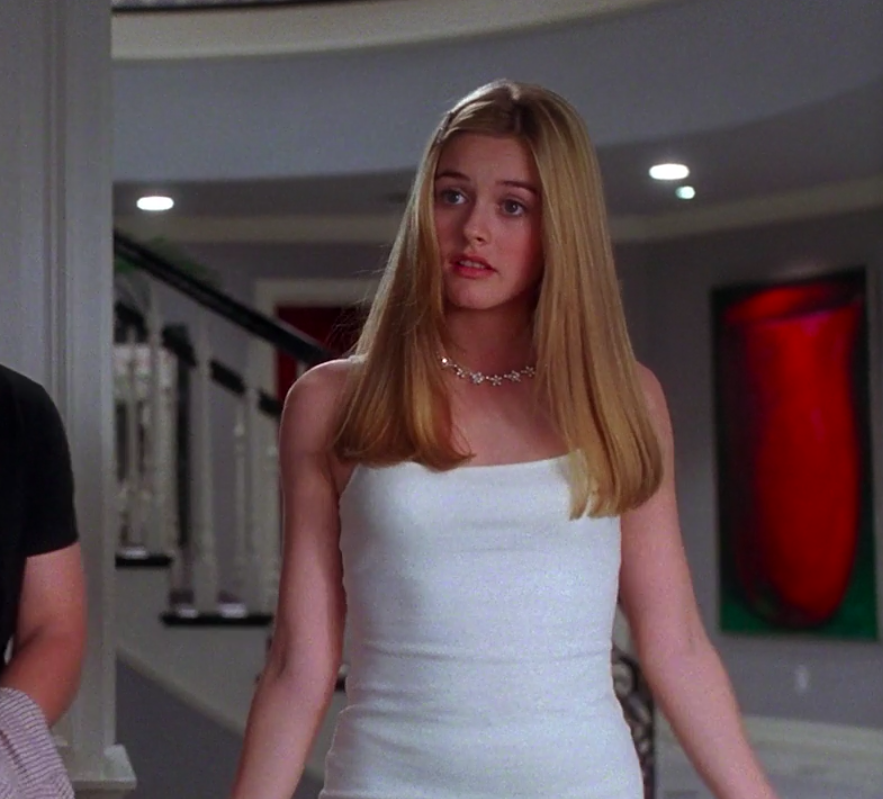 I saw this movie three times in theaters. Three times – and in, like, one week or something. Perhaps this huge, amazing dress played a subliminal part in that. Who's to say?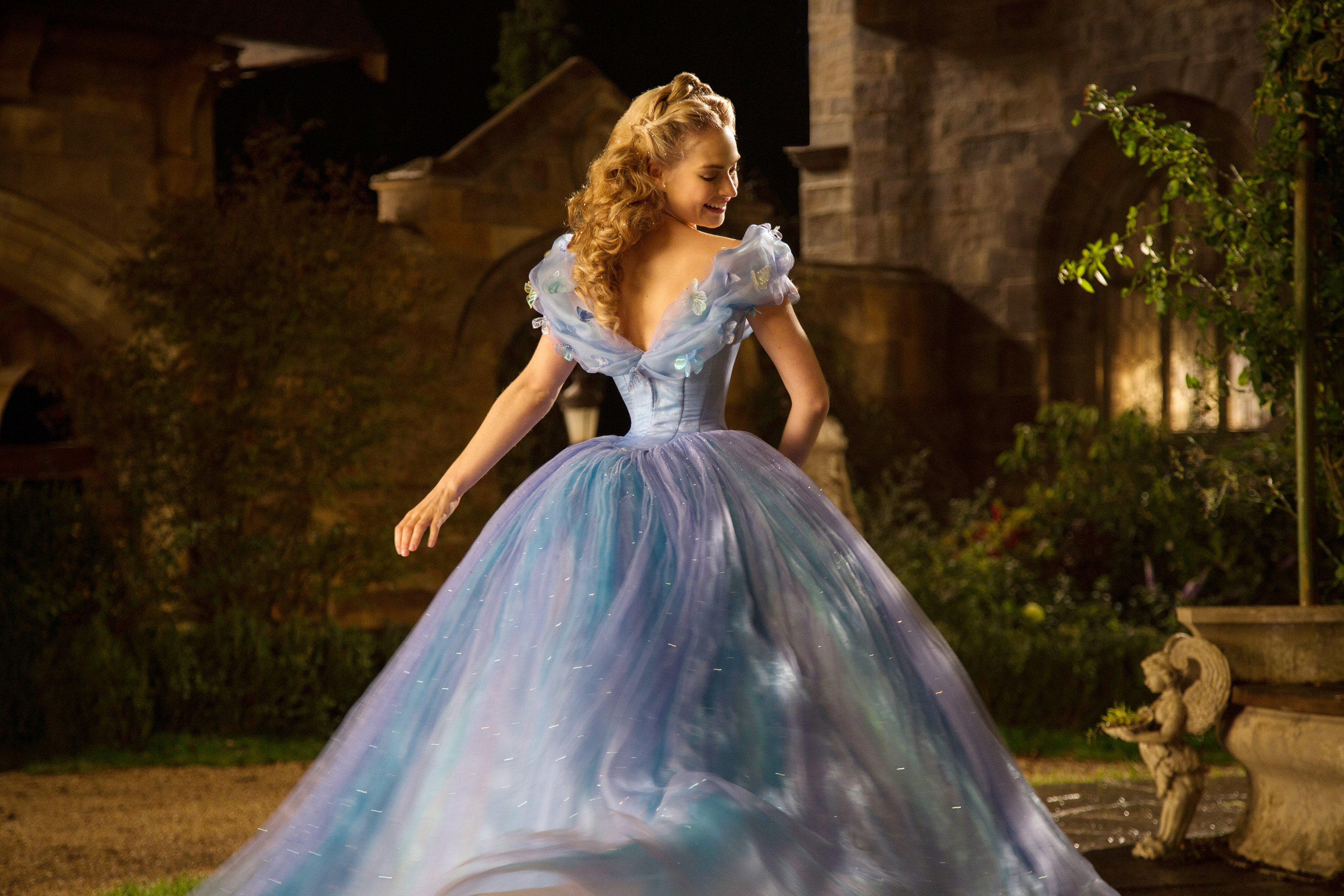 6.
Paige's dress at the Love Island Series 6 prom.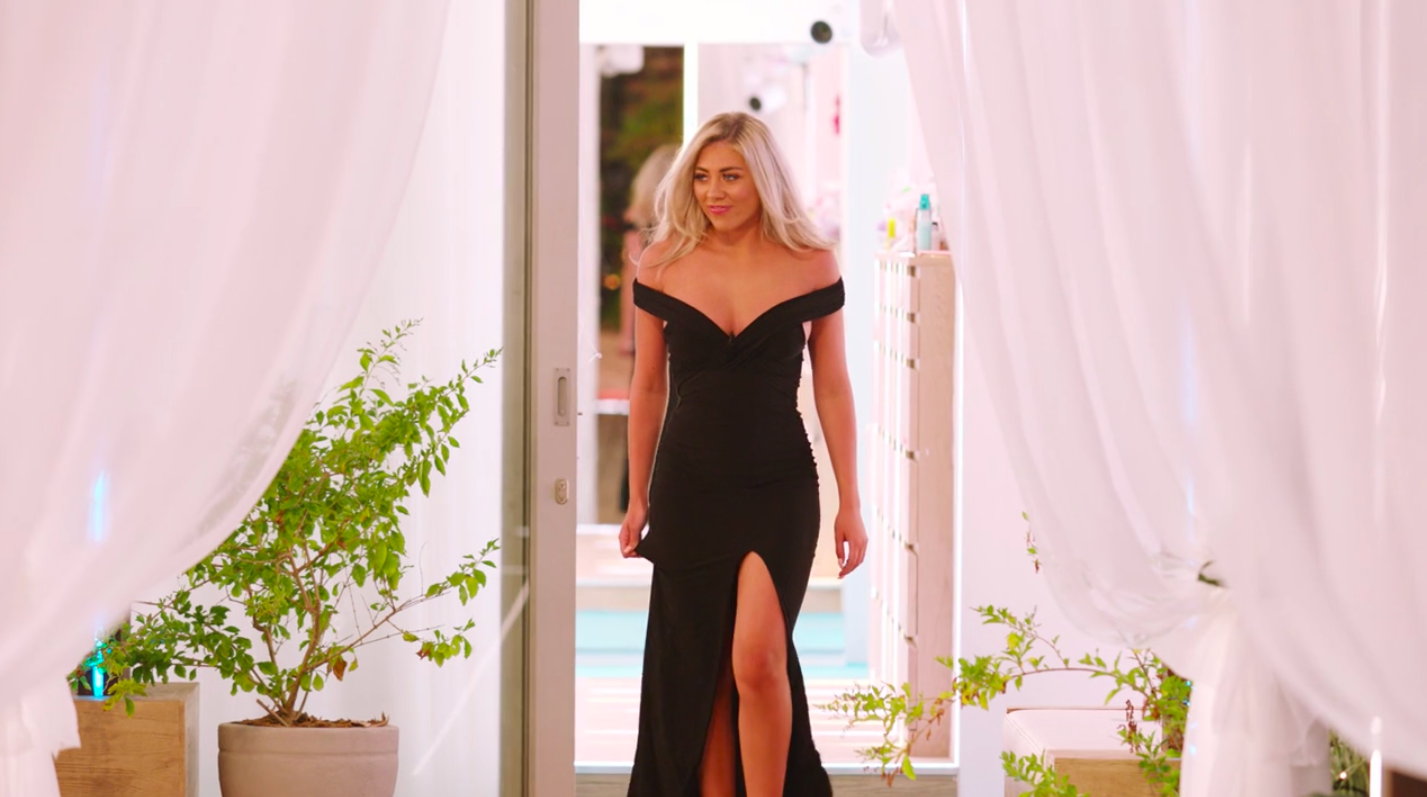 I'm 99% sure I gasped when Paige walked out in this dress. She looks ridiculous. She looks like a villain in an action movie, and that's a gigantic compliment.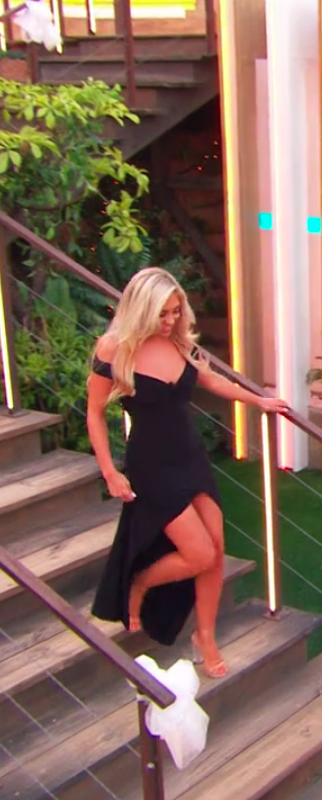 Sunny dresses like this are sooooo goooood. Why don't I wear this kind of thing more? Why have I regulated myself to athletic shorts and old t-shirts with TV references on them?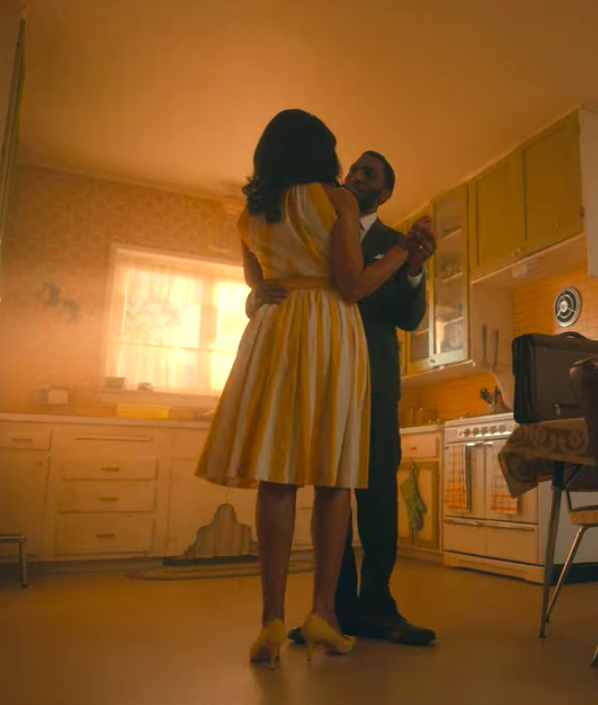 8.
The dress Judy from White Christmas wears in "The Best Things Happen While You're Dancing," a perfect scene.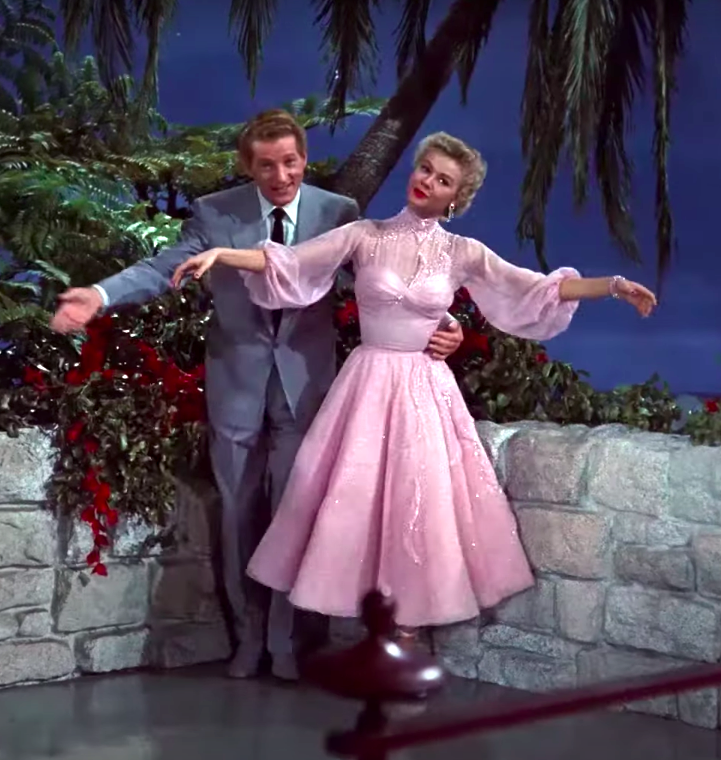 Somewhere in some alternate universe, there's a version of me who's a thief. She has done her research to find out where this dress is being kept, she has broken into the warehouse or studio or wherever, and she has stolen it in the dead of night.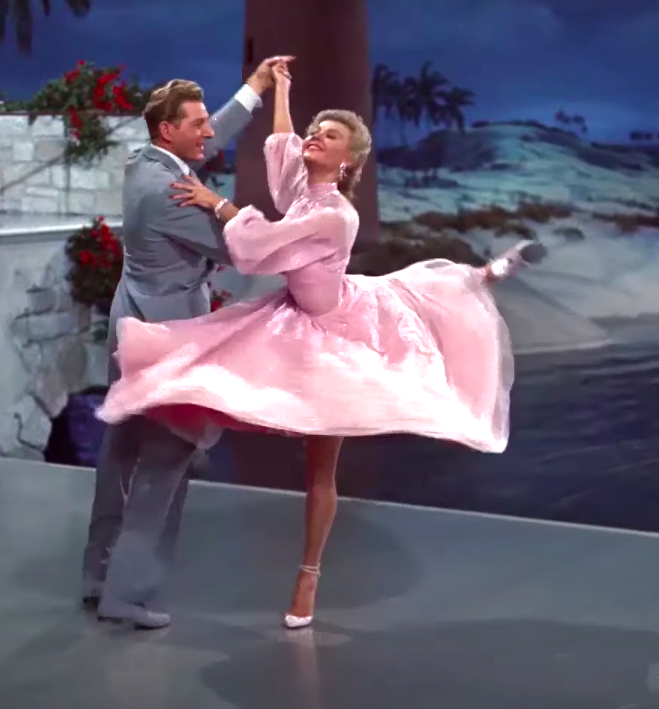 9.
This gown Ariel wears in The Little Mermaid.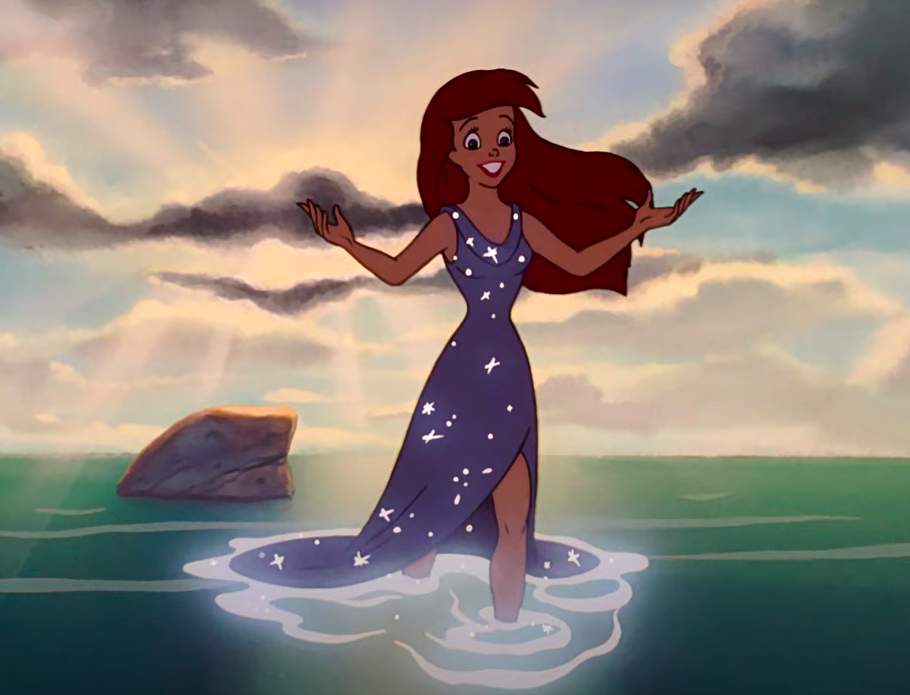 The classy train has arrived at the station! This is the I-speak-nine-languages kind of classy. It's the I'm-very-good-at-blackjack kind of classy. It's the I-call-everyone-scamp kind of classy.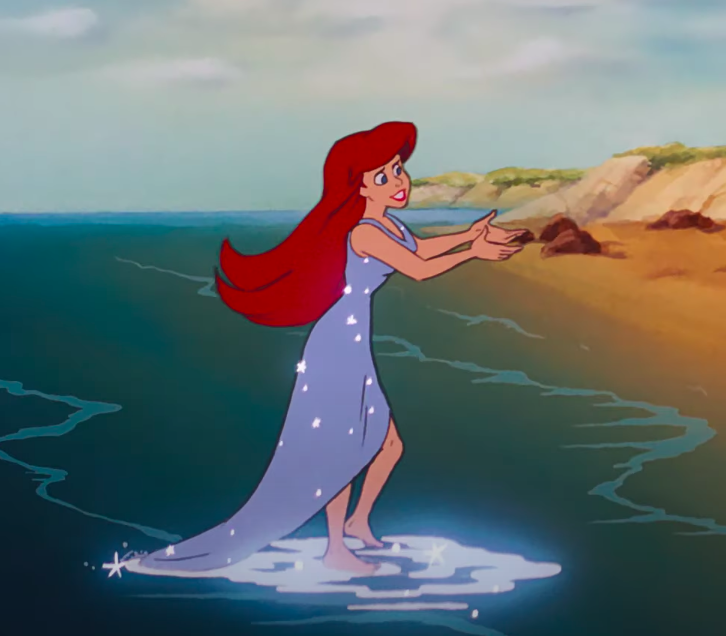 10.
Mia's dress at the end of The Princess Diaries.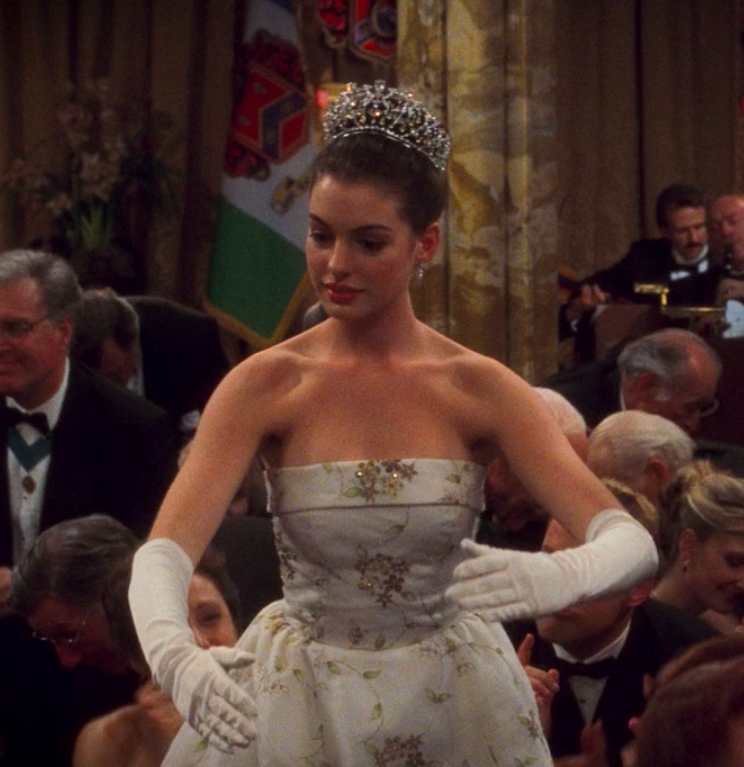 I'm reaching a line of, "Come on, that might as well be a traditional wedding dress" here, but as that's not the gown's role in the movie, I'm fully within my rights to include it on this list.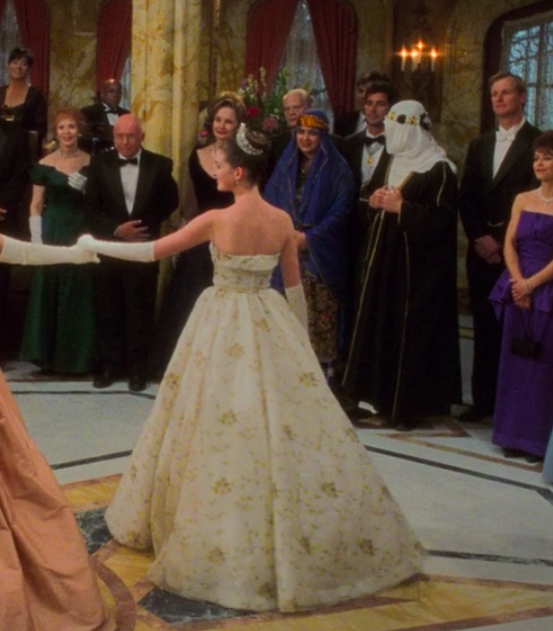 11.
The dress Cece wears to Prince's party on New Girl.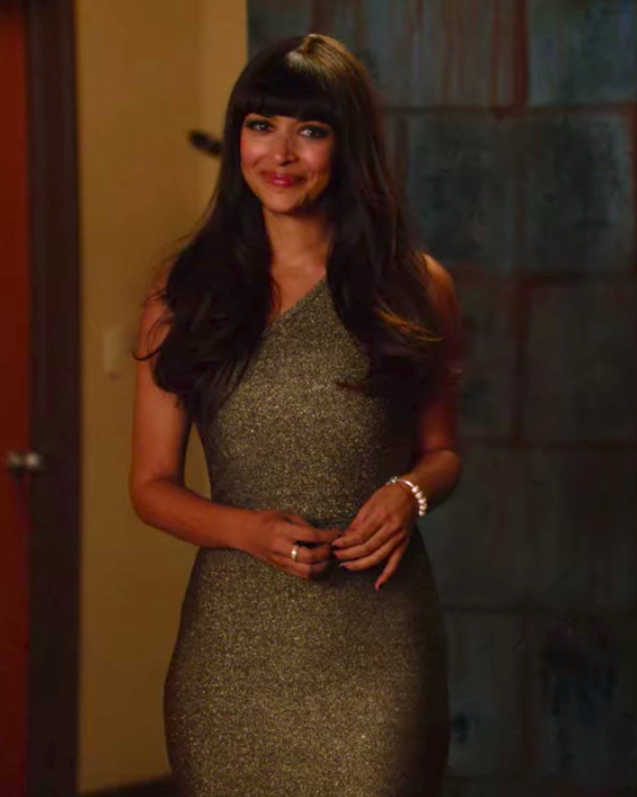 Here we have another one that has lived in my brain for a very long time, like Tahani's purple gown and the dress Princess Margaret wears on The Crown. Only in this case, the dress has lived in my brain for nearly eight years.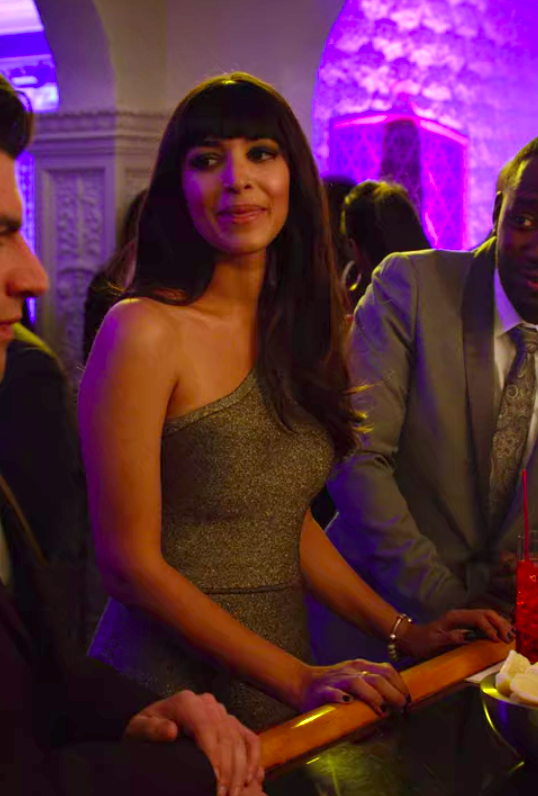 12.
Sabrina's high-low dress in Sabrina (1954).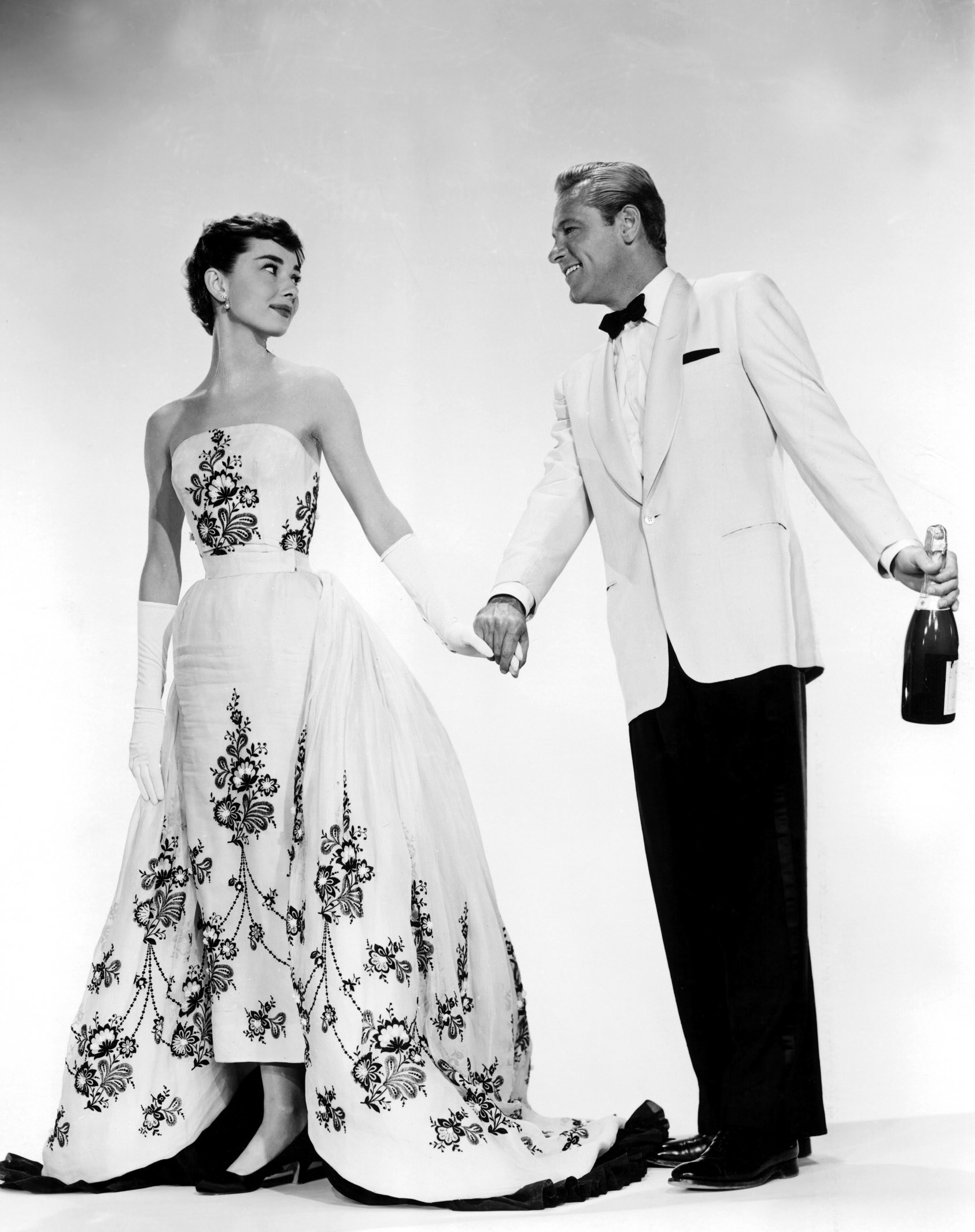 Yes, this is also kind of almost a wedding dress, but it's not. Well, I've never seen the movie, but I checked Wikipedia and there doesn't seem to be any reference to a wedding in the film, so, I'm off the hook.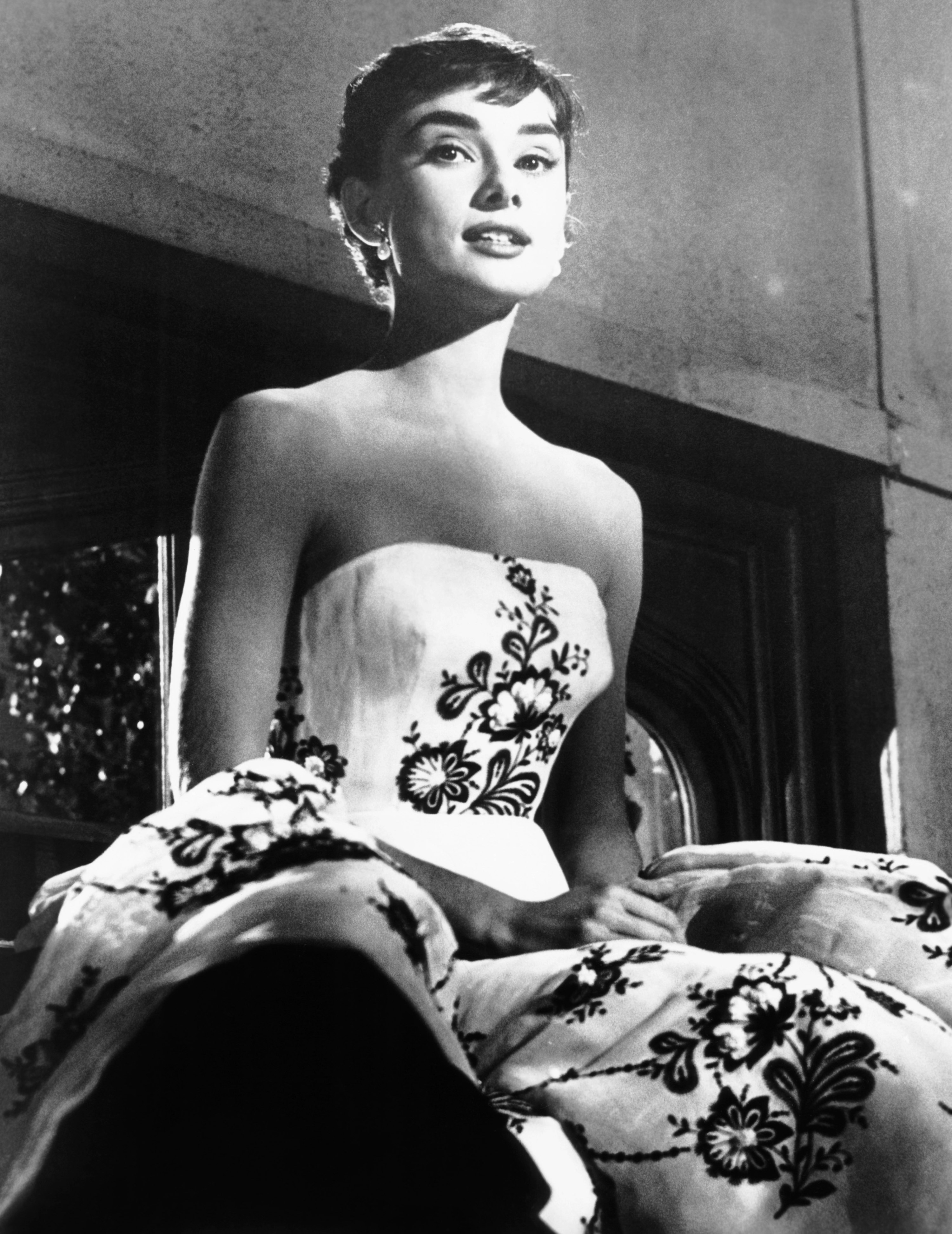 13.
This dress Monica wears in Season 6 of Friends.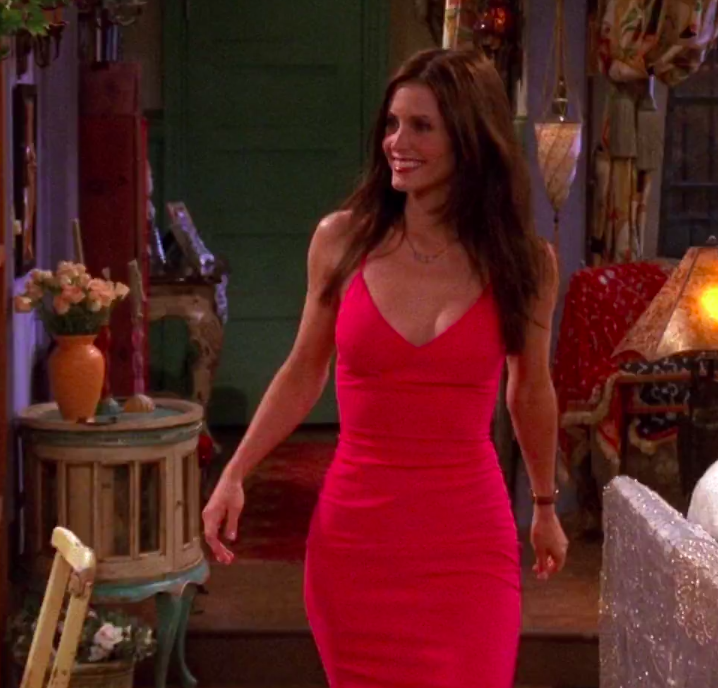 Congratulations to all of us, because we have found the Venn diagram between sophistication and tiny straps. I mean, this is just meant for a fancy-yet-fun garden party in Monaco, you know what I mean?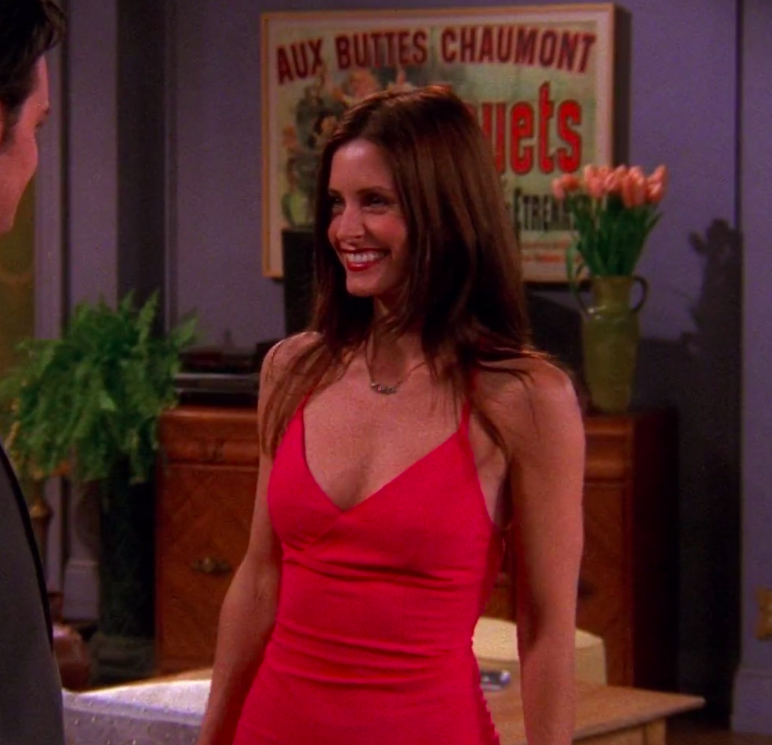 14.
This dress Emily wears in Emily in Paris.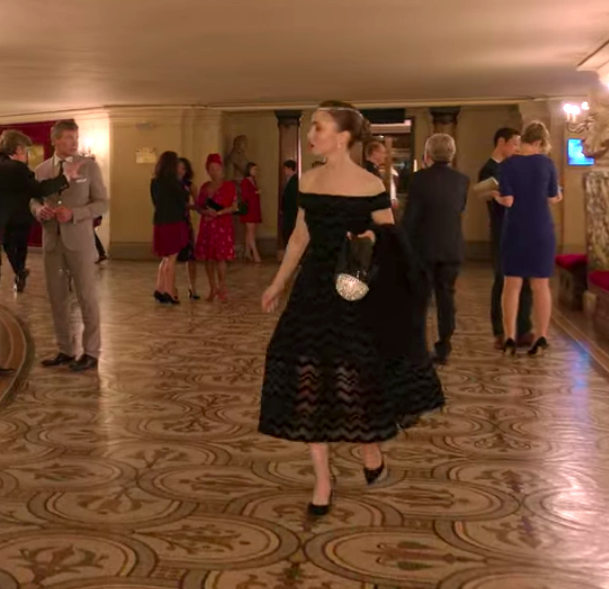 I have not watched this television program, and I have no plans to, but earlier in the year I encounter this dress while doing work – for BuzzFeed.com, you should check it out – and, oh my godness, what a dress.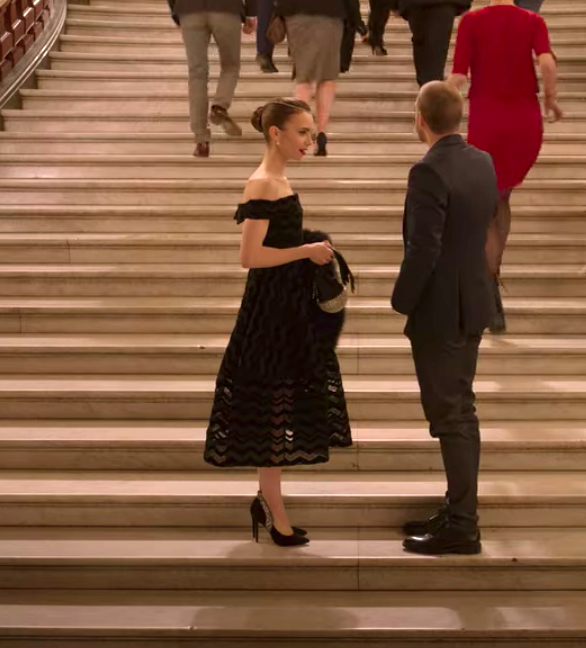 15.
Mille's dress during this Love Island episode with a recoupling.

If you didn't watch the most recent series of Love Island UK, and this dress doesn't inform you enough, you should know: Millie is the god of fashion.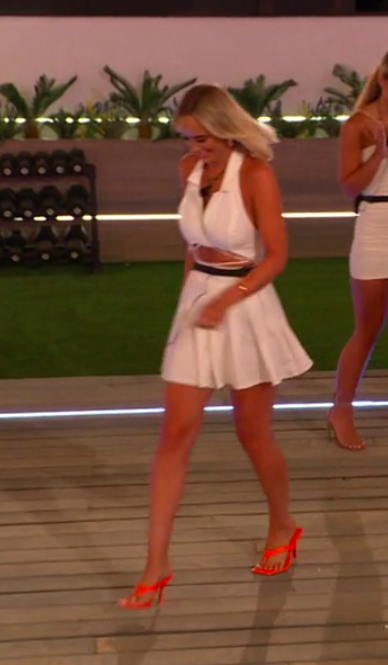 16.
The dress Lorraine wears to the Enchantment Under the Sea dance in Back to the Future.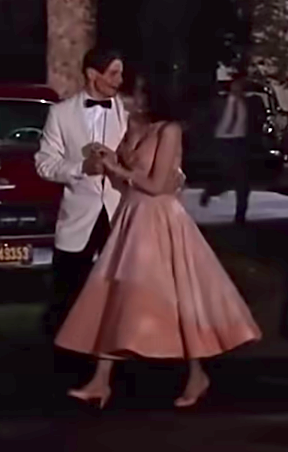 If I knew my mother wore this to a high school dance, and I had a time machine made out of a DeLorean, making me able to take the dress from my mom after she was done with it, I would speed up to 88mph ASAP – not that it matters how soon I'd do it, because it's time travel and all. Anyway.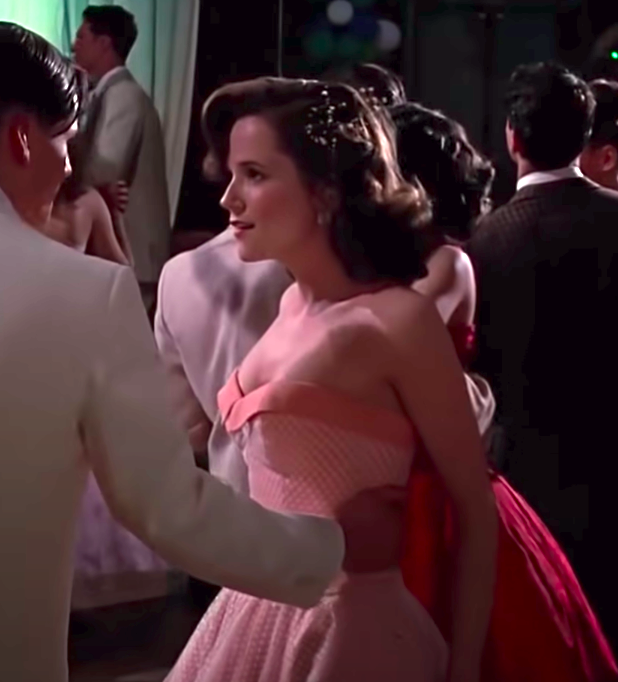 17.
The "Help me, I'm poor" dress Cinderella wears in Cinderella (2015).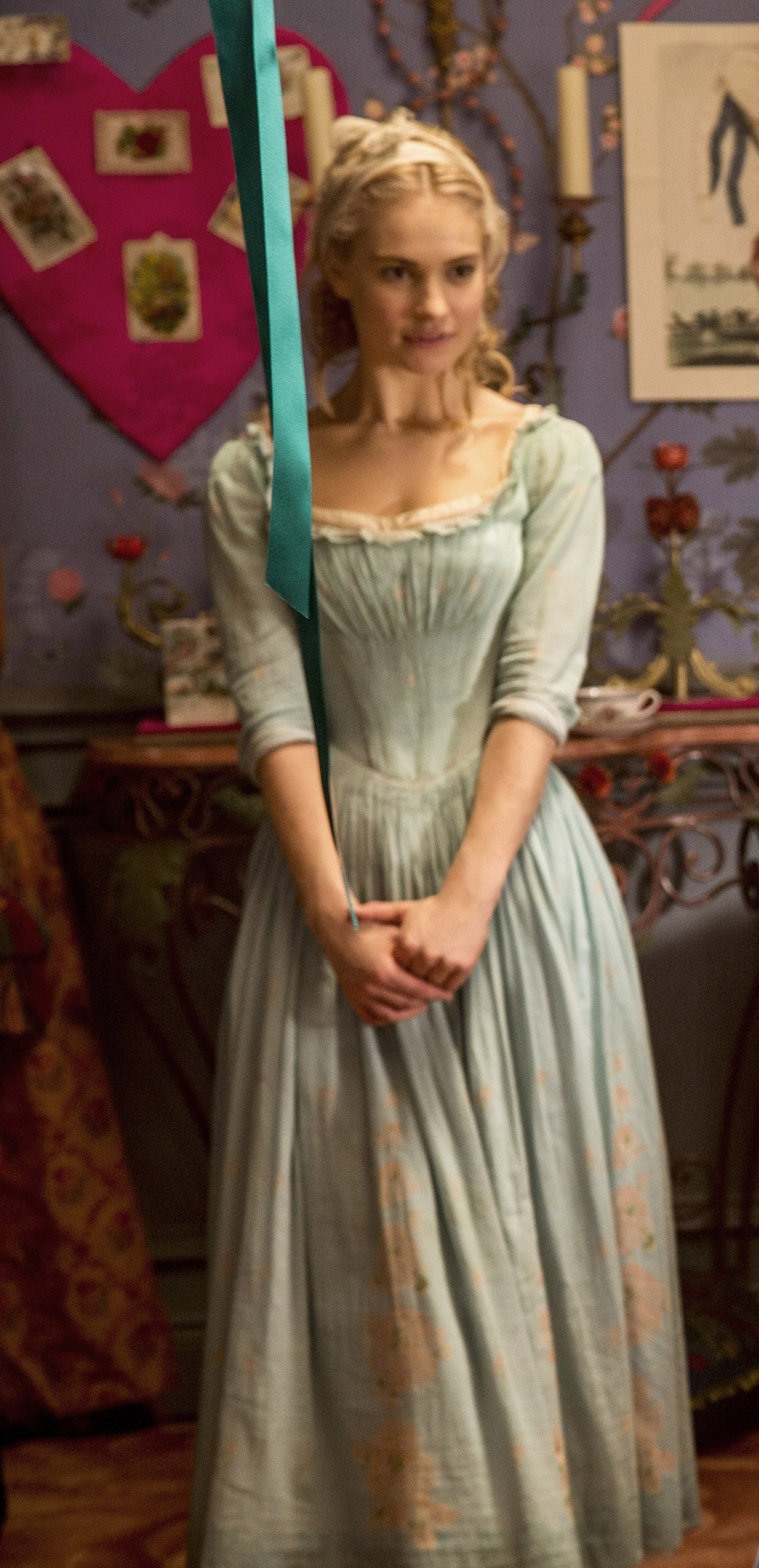 In regards to the gown Cinderella wears to the ball, I said, "Perhaps this huge, amazing dress played a subliminal part in [why I saw the movie thrice in theaters]." Yeah, this peasant look pokes a hole in that theory.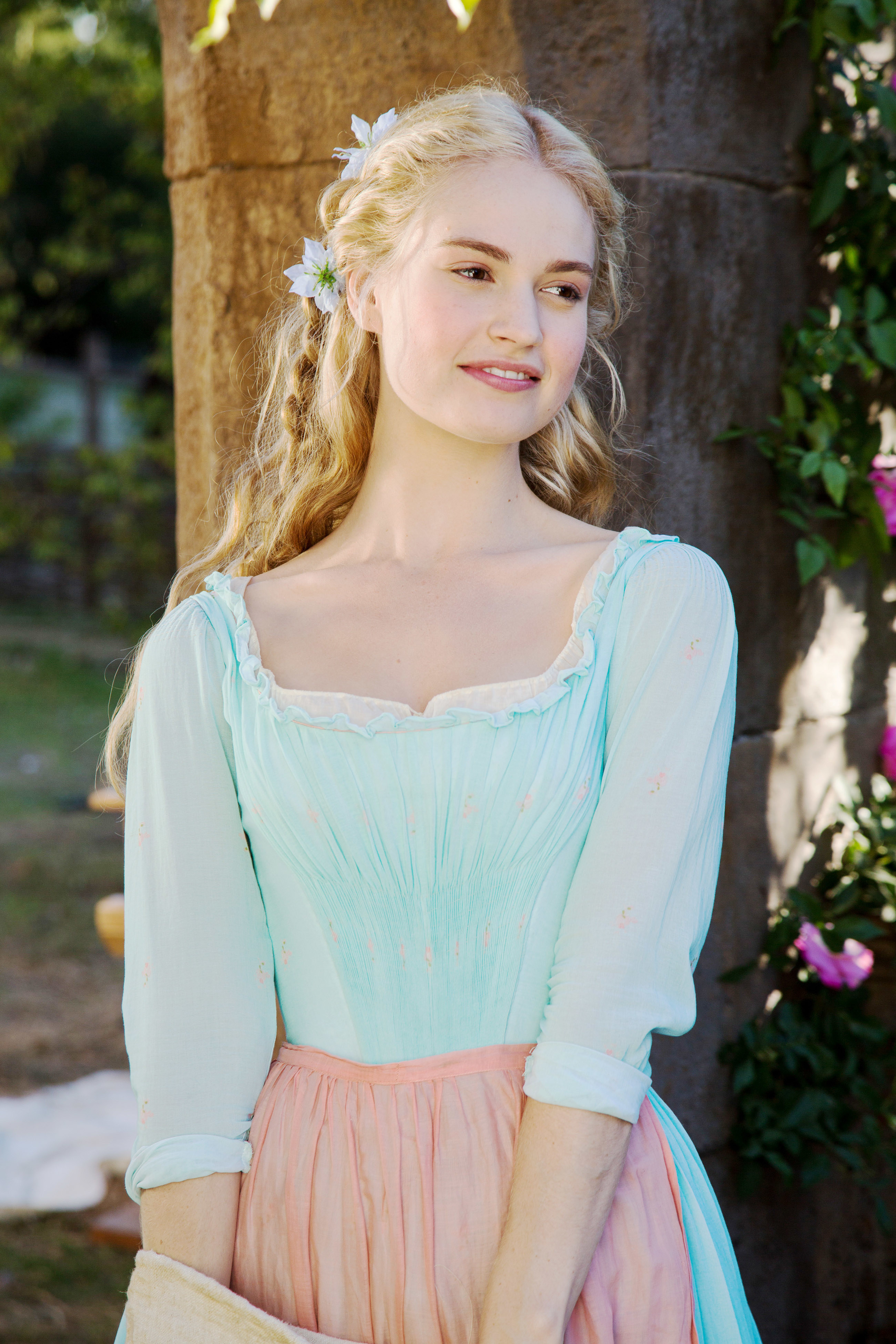 18.
Then there's this dress Tahani from The Good Place wears.
Don't get me wrong, I know Tahani (Jameela Jamil) could look good in a tub of baked beans for god's sake, but she looks excellent in this dress.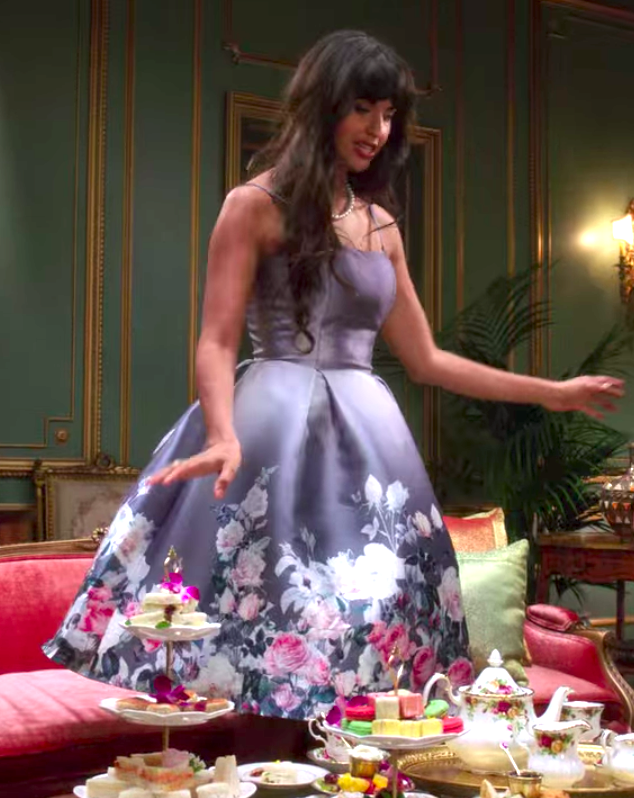 19.
Tinkerbell's classic look in Peter Pan.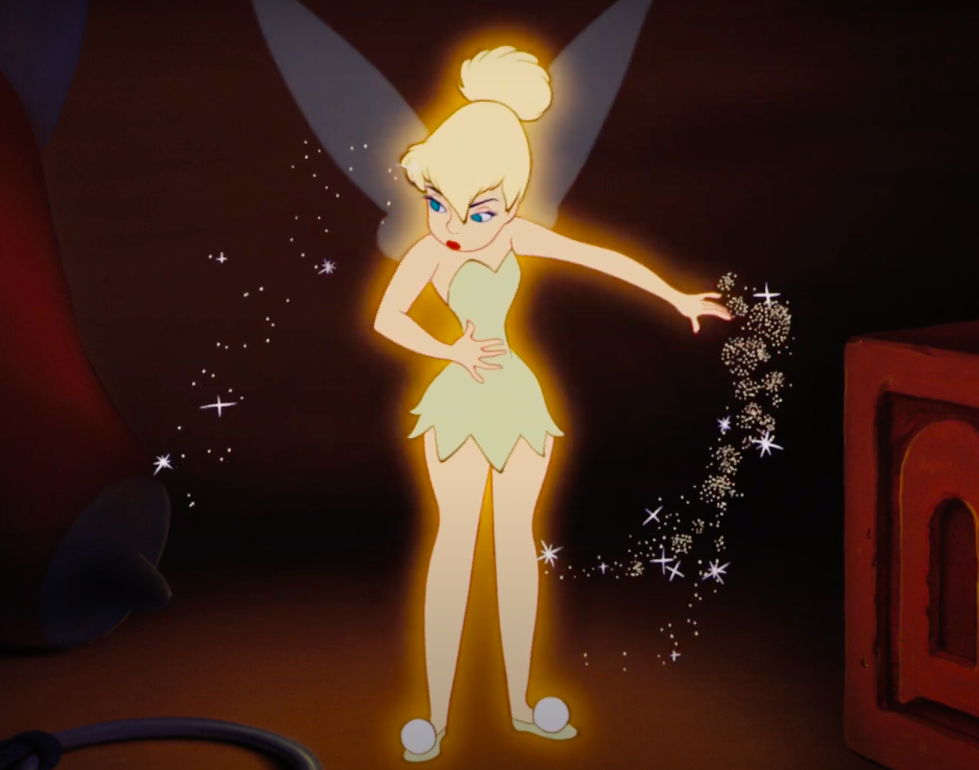 Please, give me this dress. I don't know who I'm saying "please" to, but whoever it is, please, give me this dress. And not for a wedding, just to have and wear to the grocery store.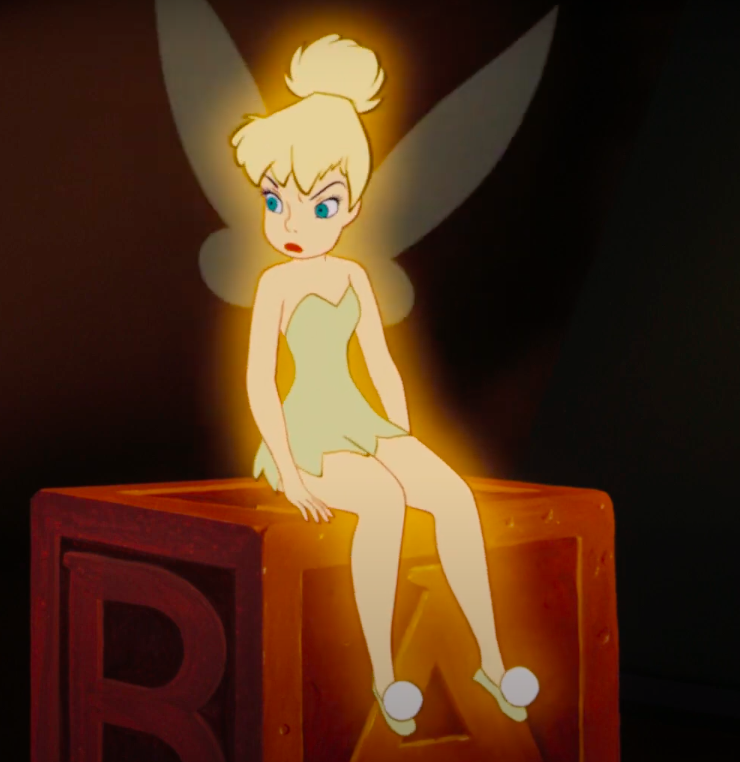 20.
This dress Marianne wears in Allied.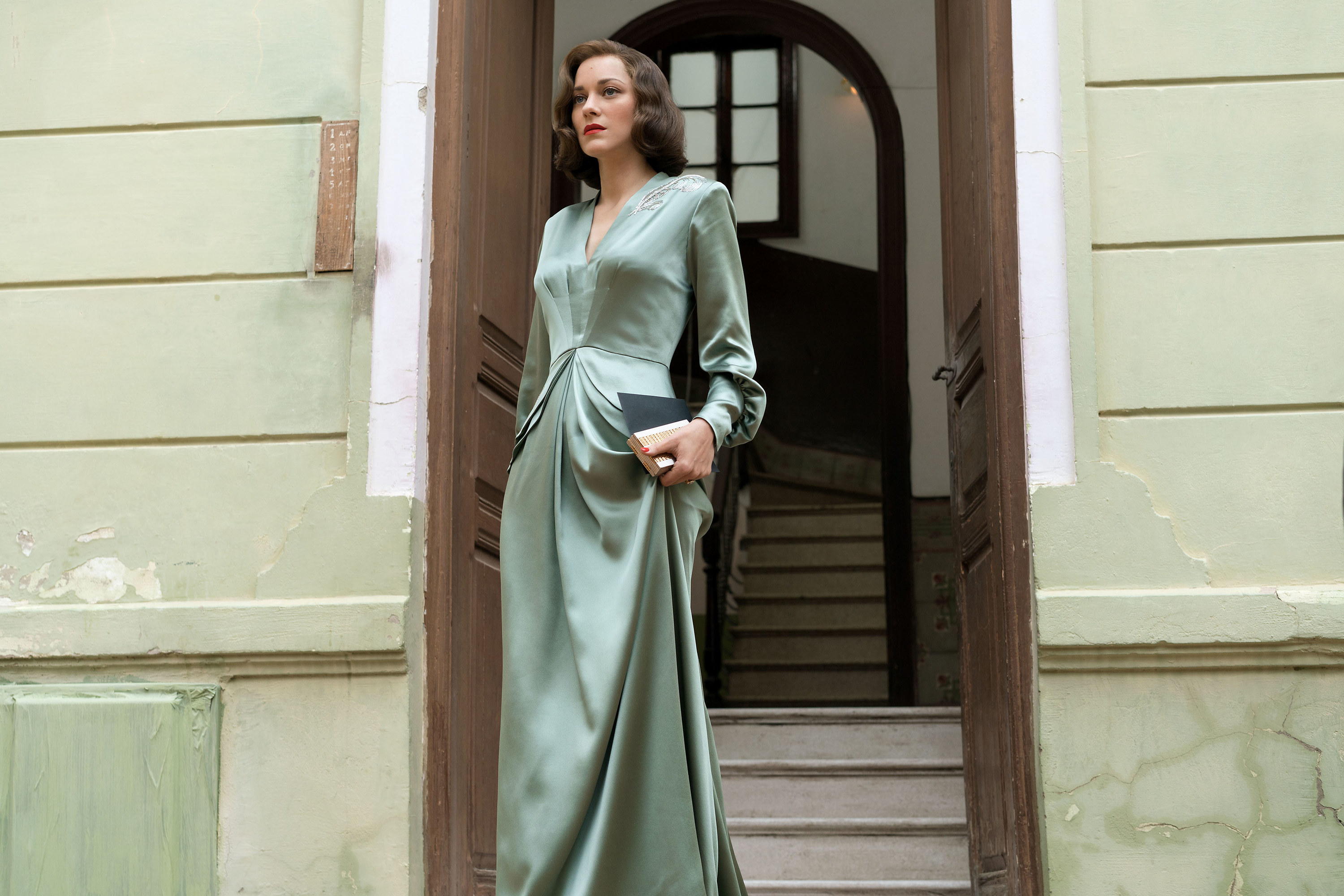 Speaking as someone who has never seen the movie and essentially discovered this dress for the first time yesterday when I was looking around for stuff to add to this article, the dress is the best part of Allied.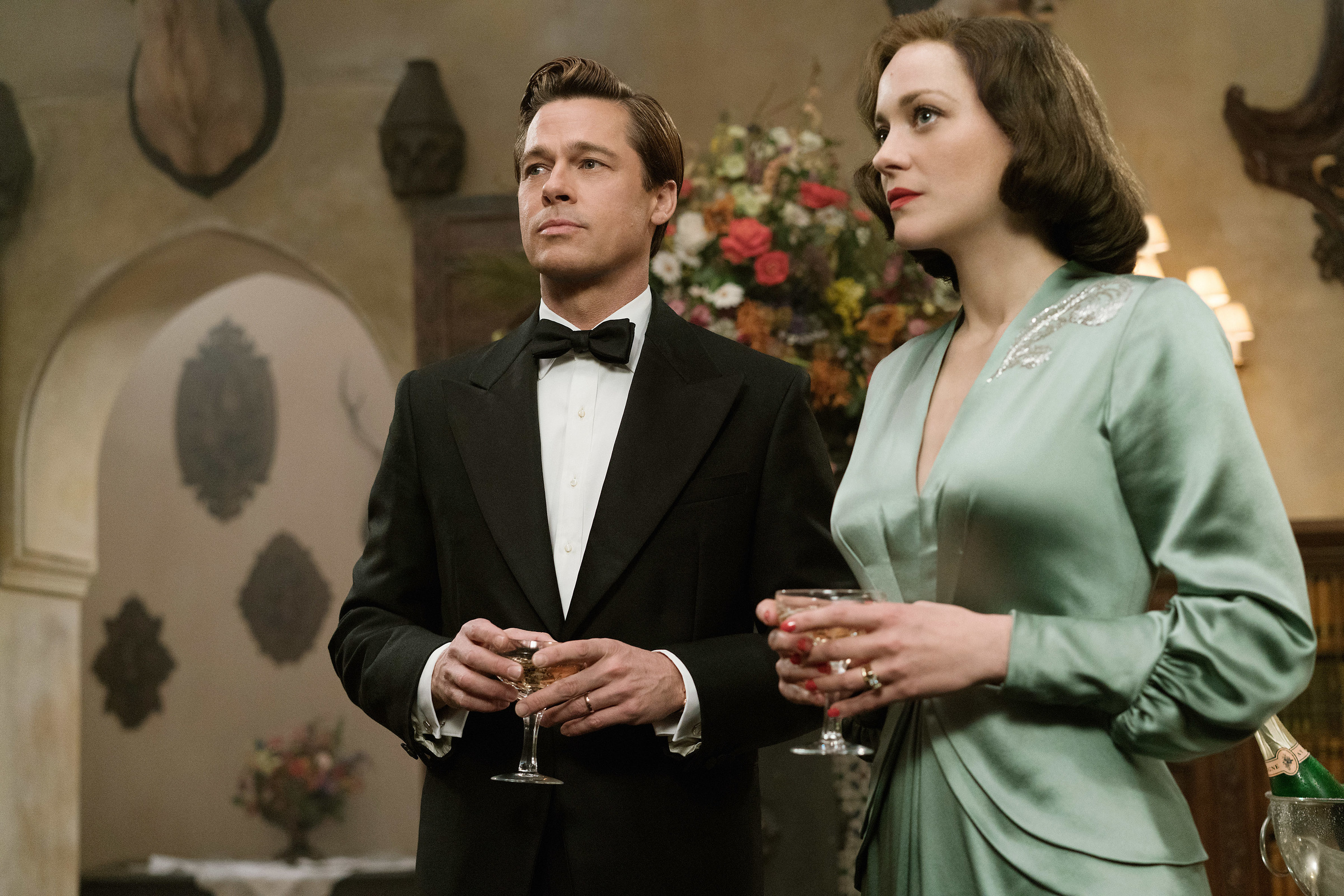 21.
This dress Kaz wears on Love Island.
Millie from Love Island is, indeed, the god of fashion, but Kaz is the queen of bright color. (This is the last thing about Love Island, I swear.)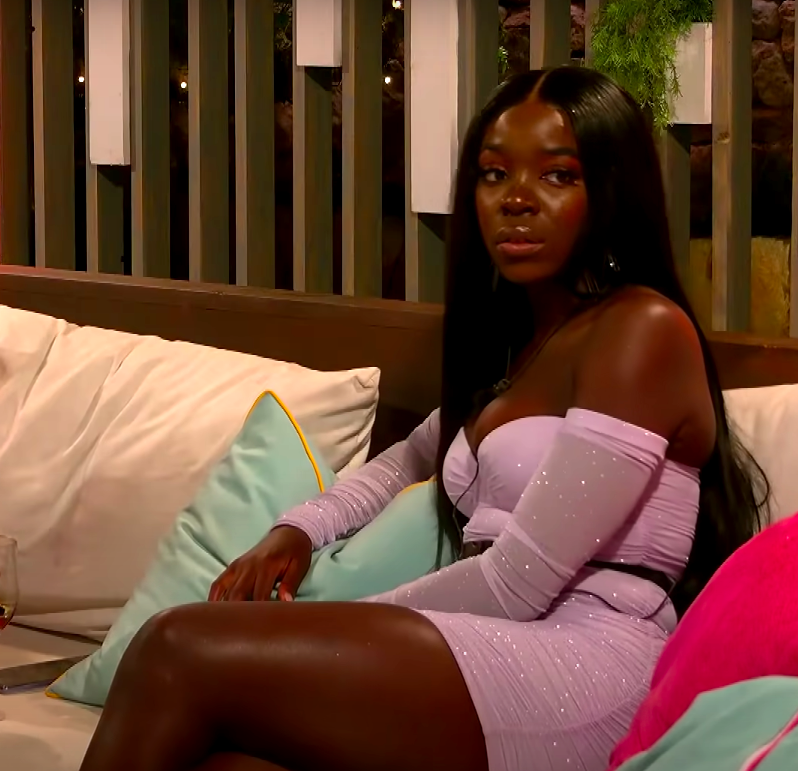 22.
And our final two: This dress Lorelei Lee wears in Gentlemen Prefer Blondes.
I can't speak for you, but orange is a color I totally do not utilize enough, and this dress would be the perfect place to start my love affair with orange.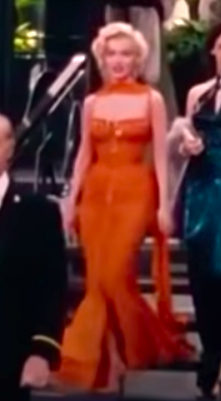 23.
And this dress Dorothy Shaw wears in Gentlemen Prefer Blondes.
If utopia exists, and I get there someday, this gown will be waiting for me at the entrance. (Just the gown, not the fur thing. That's a no.)