1.
This purple dress Princess Diana wears on The Crown.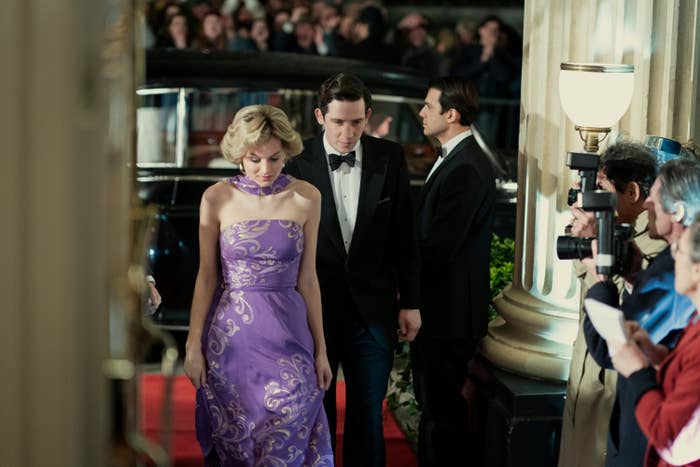 Netflix, I am willing to spend way too much money on this, so please let me know if it's available for purchase when you get a sec.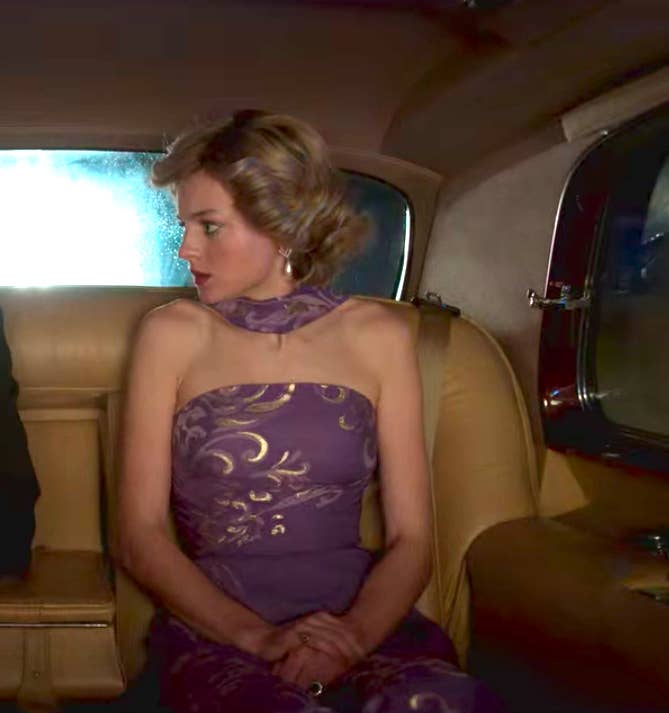 2.
The dress that Prince — Prince — styles Jess in on New Girl.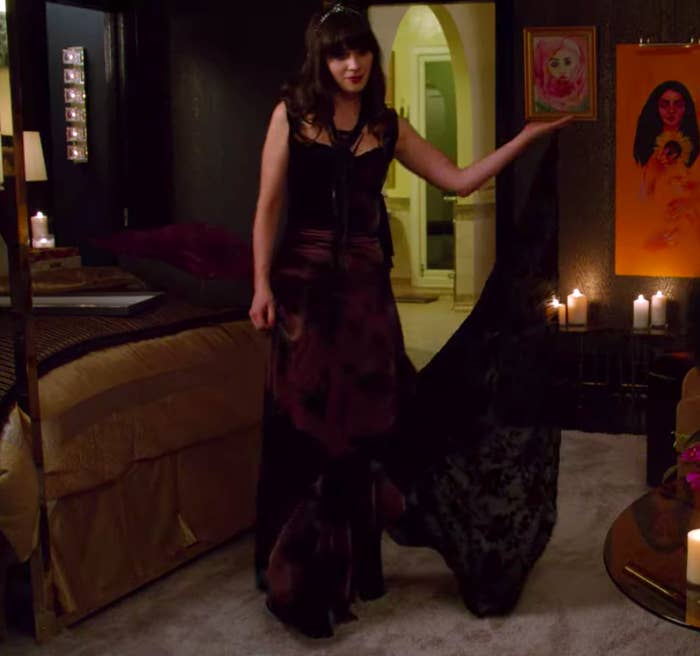 I would be committing an act of treason if I didn't include Prince's styling, albeit fictional.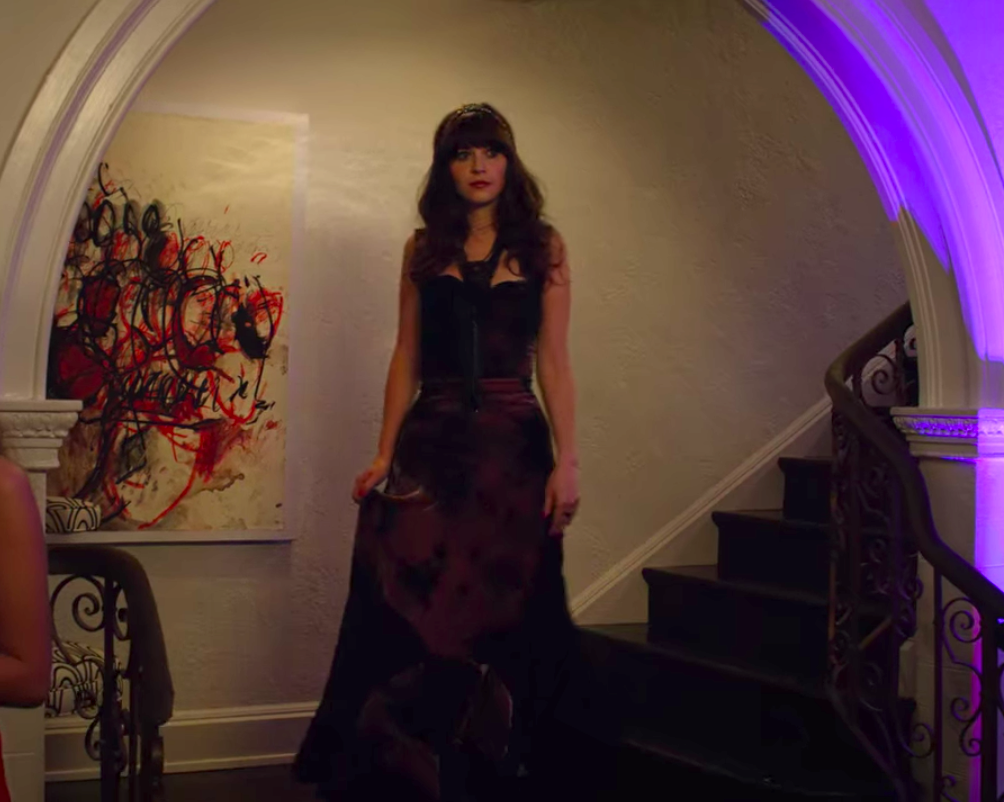 3.
Andie's legendary yellow dress from How to Lose a Guy in 10 Days.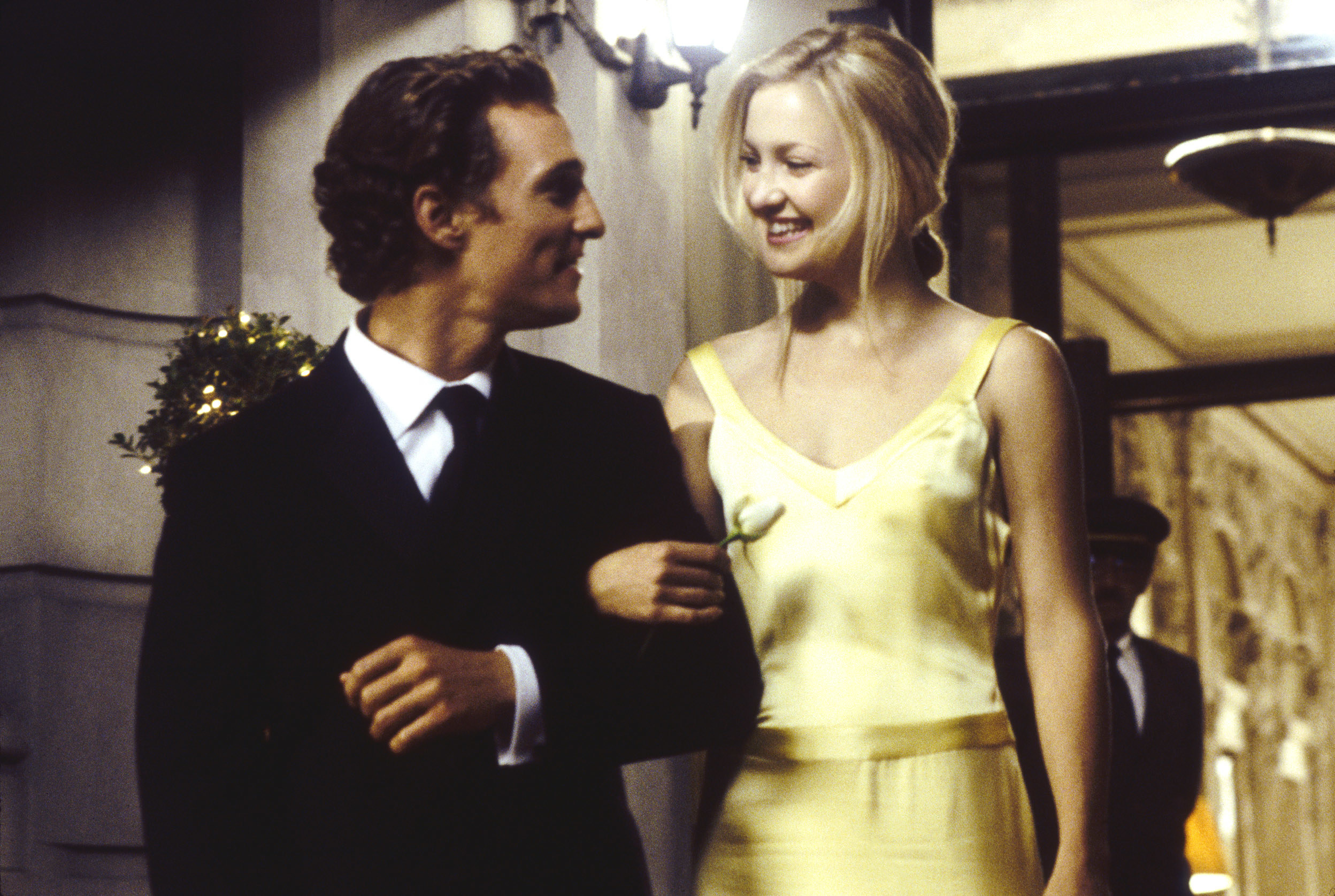 Andie says you can't lose something you never had, but I feel like I lost this dress. I miss it. Its ghost lives in my closet.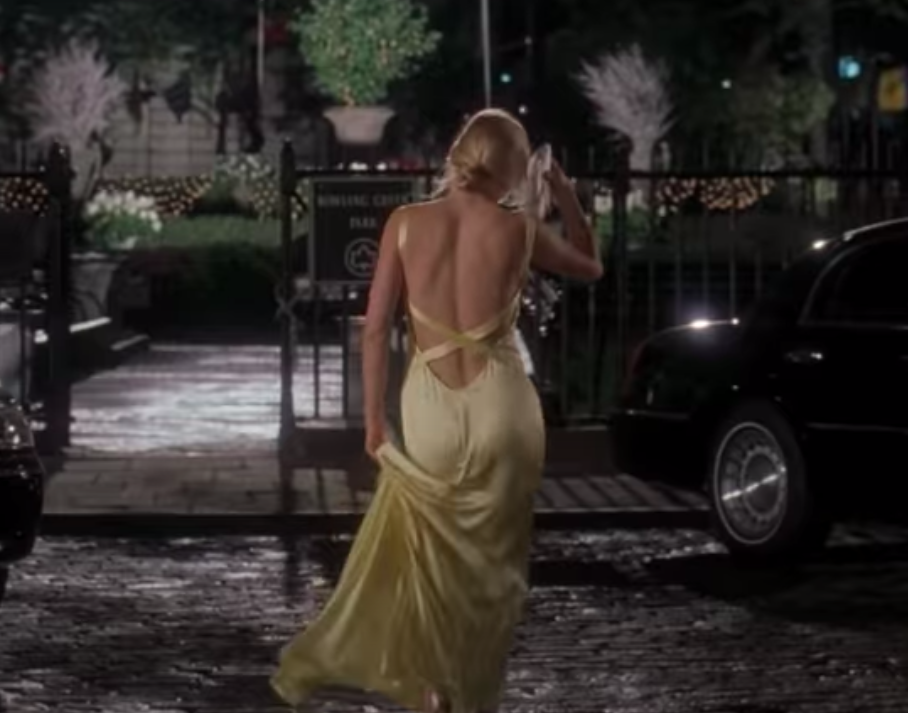 4.
This dress Tahani from The Good Place walks around in.
Don't get me wrong, I know Tahani (Jameela Jamil) could look good in a tub of freaking baked beans, but she looks excellent in this dress.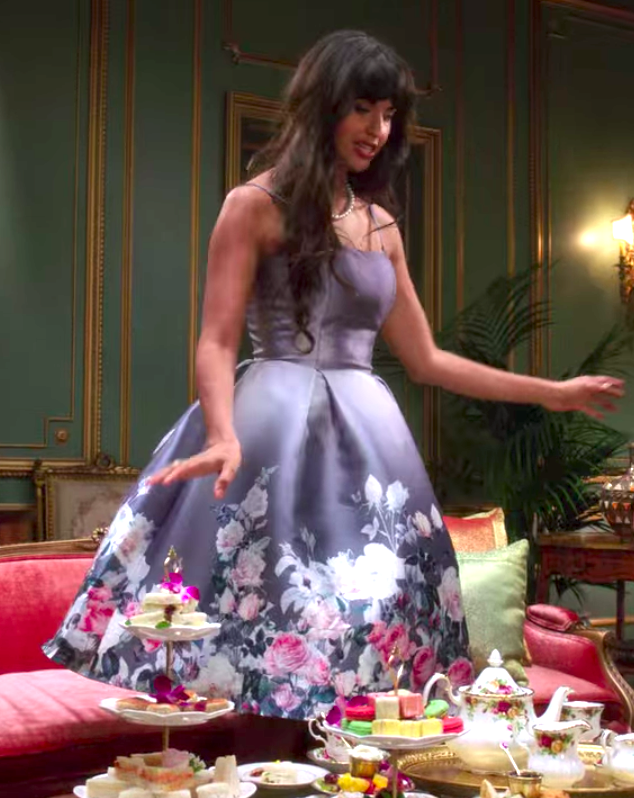 5.
Tinkerbell's classic dress in Peter Pan.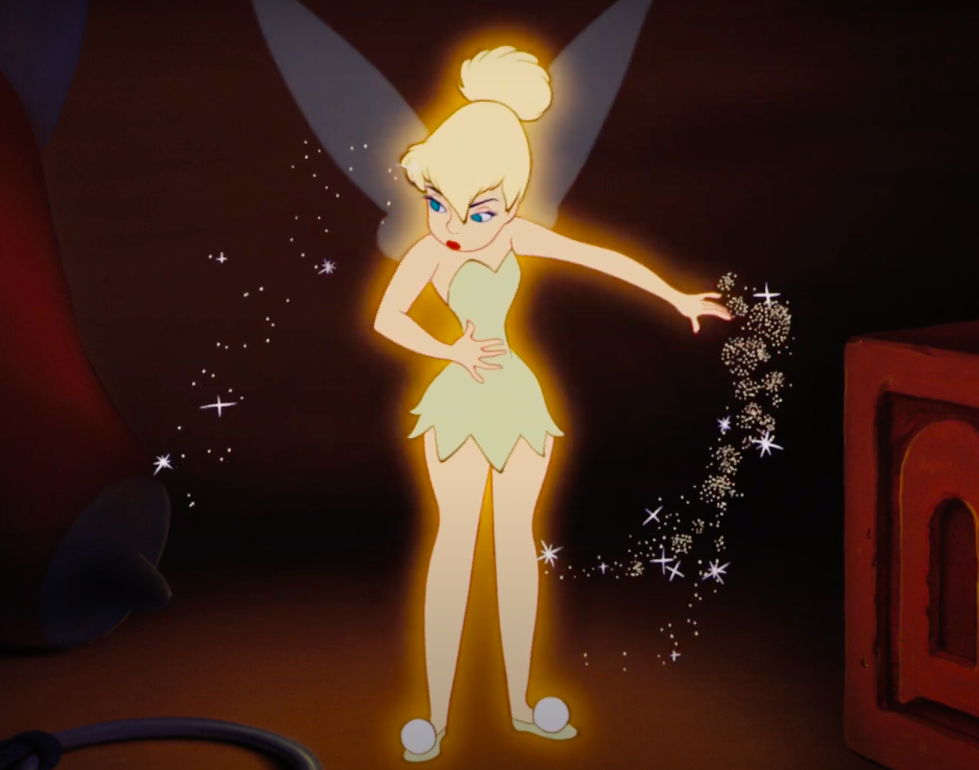 Few outfits remain in the cultural lexicon for more than 50 years, so the fame of Tinkerbell's dress must be for a reason. The reason is it's so cute.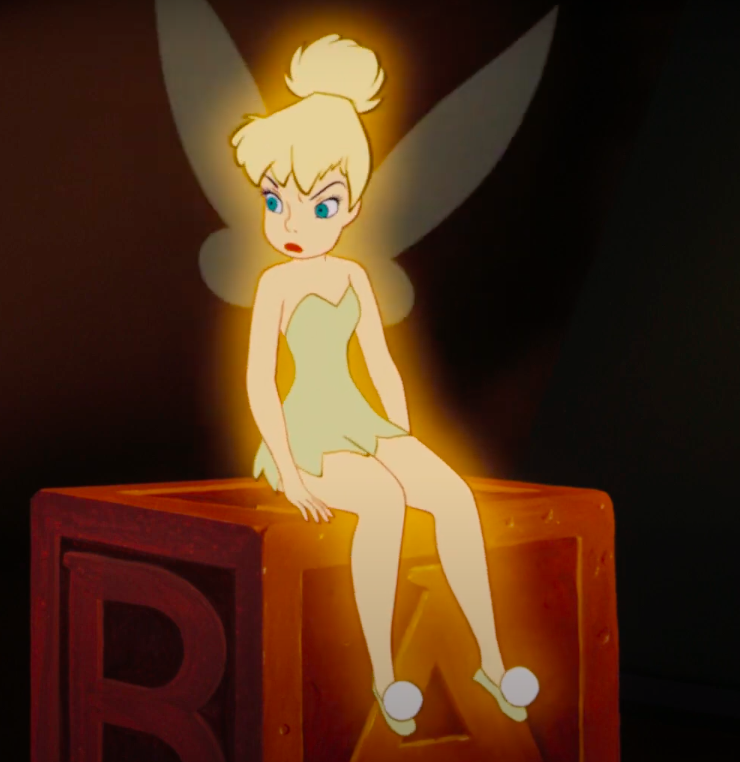 6.
This blue dress worn by the great Hilary Banks from The Fresh Prince of Bel-Air.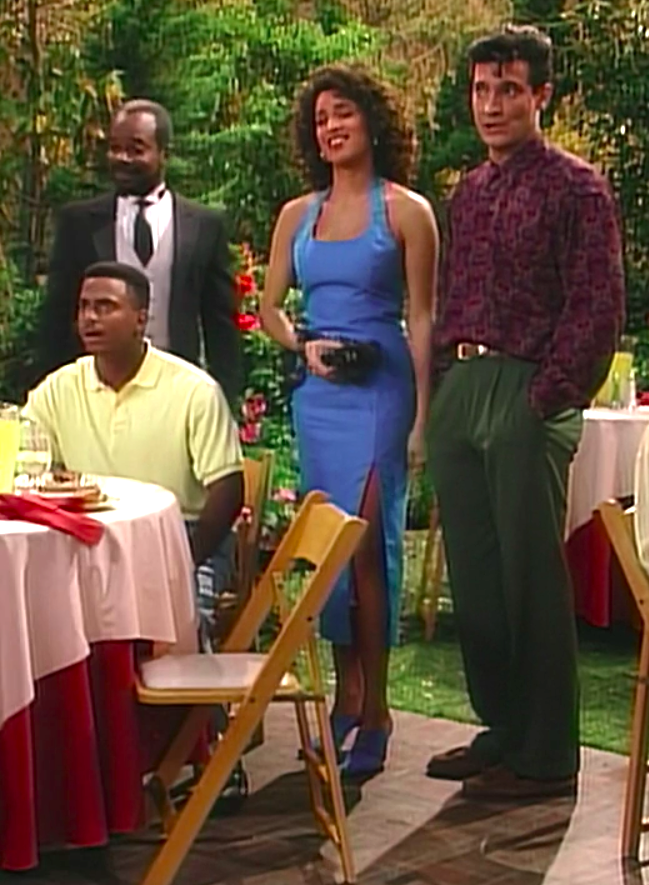 Why did Hilary not get her own show? She is arguably a protagonist stuck in a supporting role, and that potential comes out through her sensational clothes.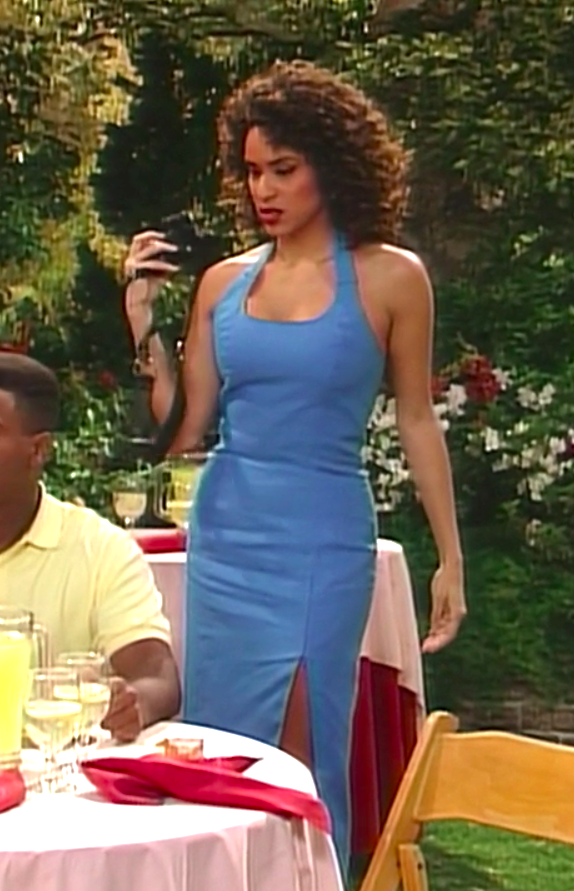 7.
The dress Judy from White Christmas wears in "The Best Things Happen While You're Dancing," a marvelous scene.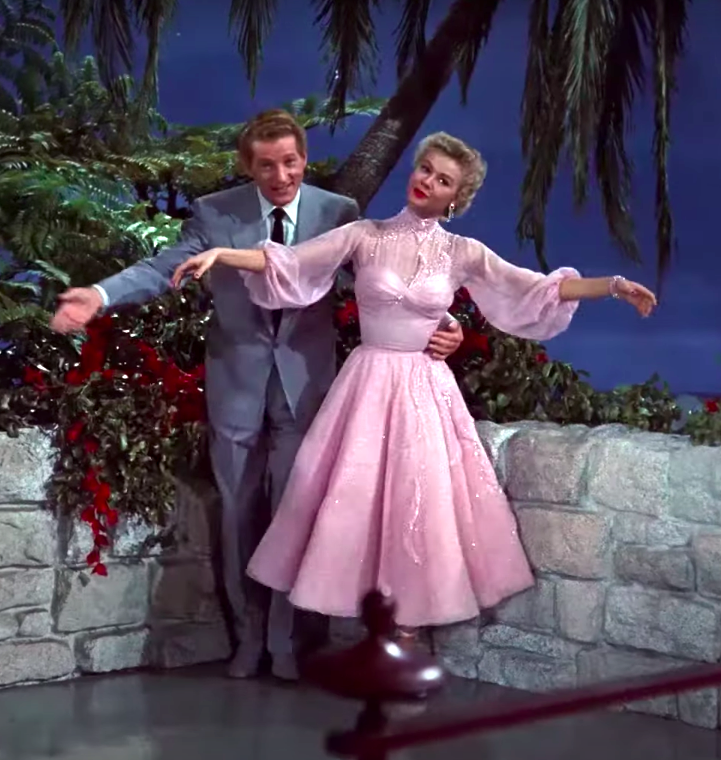 Somewhere in some alternate universe, there's a version of me who's a thief. She has done her research to find out where this dress is being kept, she has broken into the warehouse or studio or wherever, and she has stolen it in the dead of night.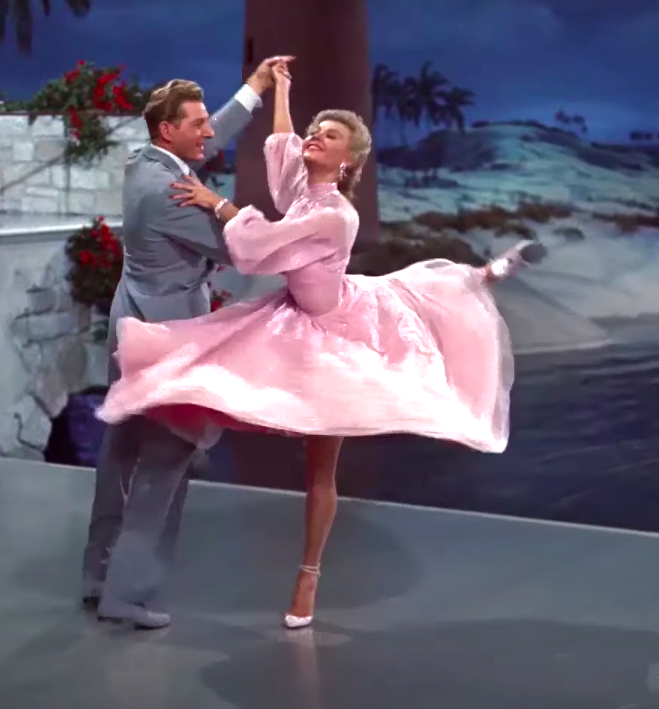 8.
Paige's dress at the Love Island Series 6 prom.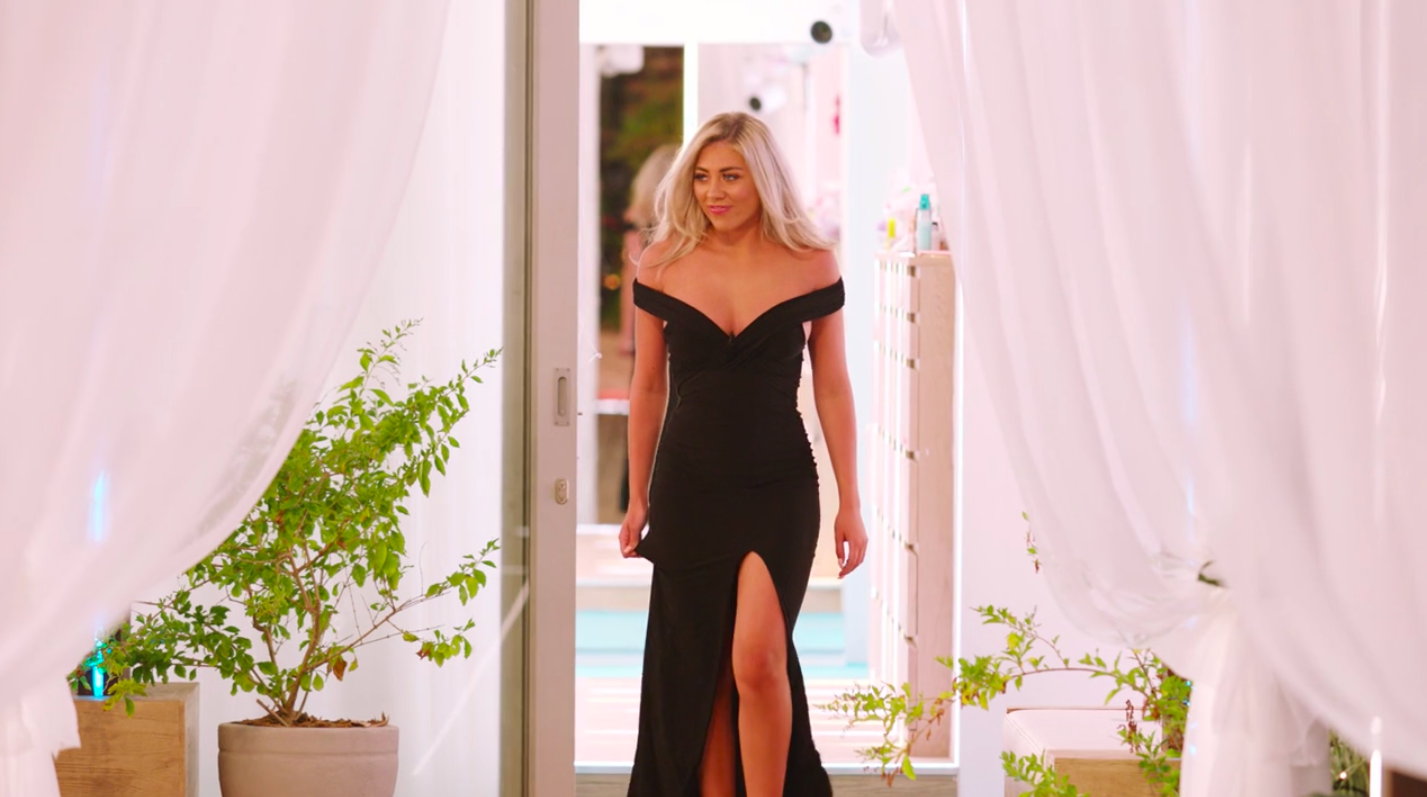 I'm 99% sure I gasped when Paige walked out in this. She looks ridiculous. She looks like a villain in an action movie, and that's a gigantic compliment.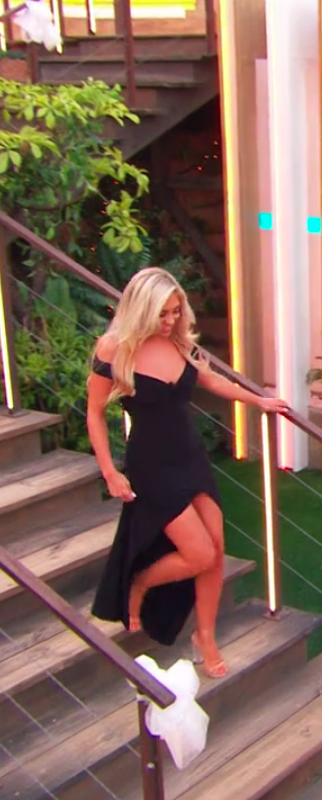 9.
This simple dress worn by Allison from The Umbrella Academy.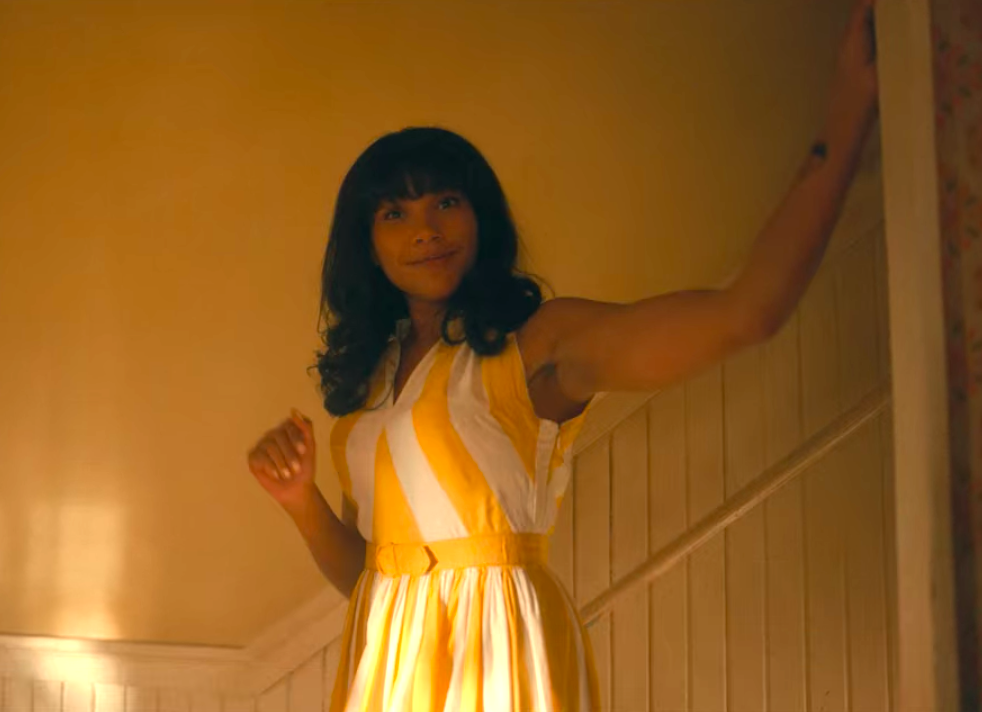 Sunny dresses like this are sooooo goooood. Why don't I wear this kind of thing more? Why have I relegated myself to athletic shorts? Get your head in the game, me.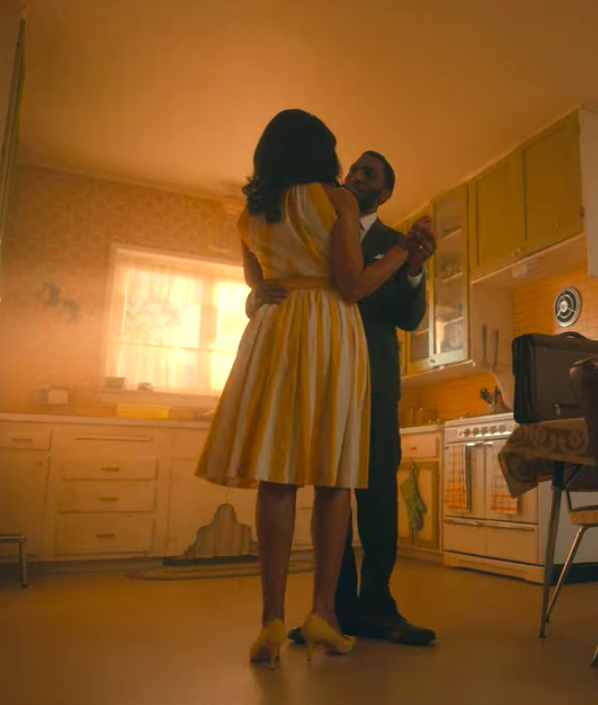 10.
This dress Marianne sports in Allied.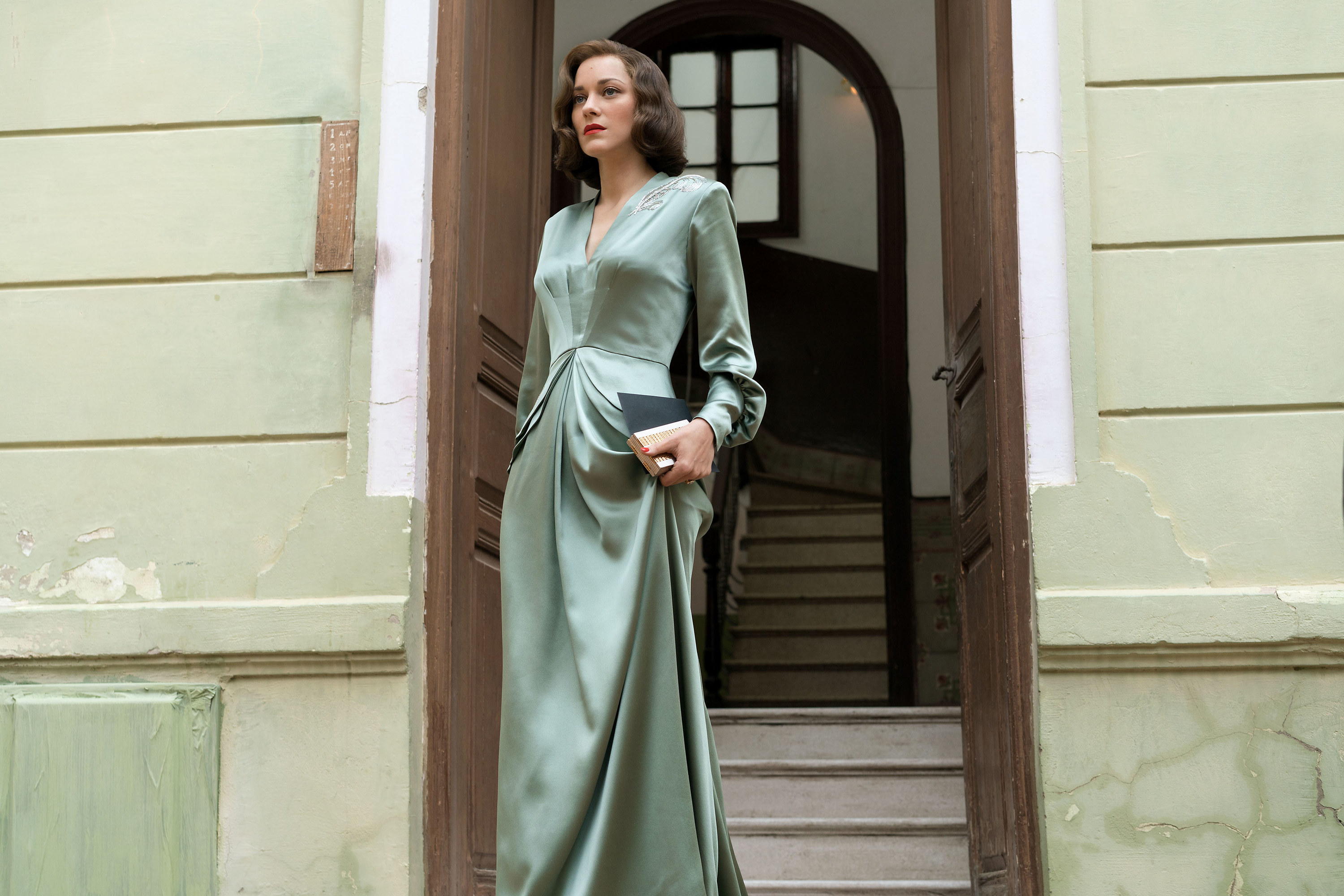 Speaking as someone who has never seen the movie and essentially discovered this dress when I was looking around for stuff to add to a previous post, this look is the best part of Allied.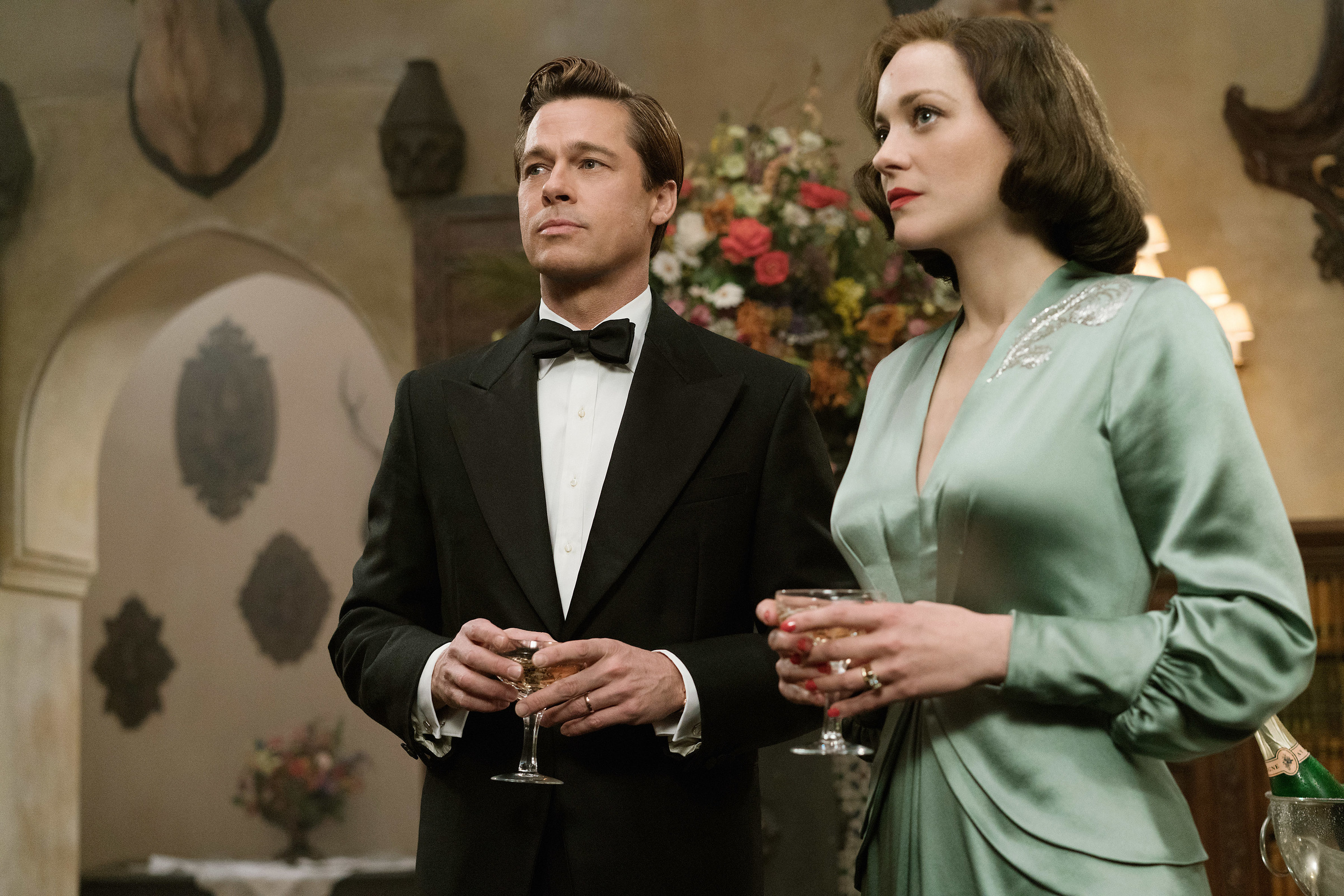 11.
The dress Lorraine wears to the Enchantment Under the Sea dance in Back to the Future.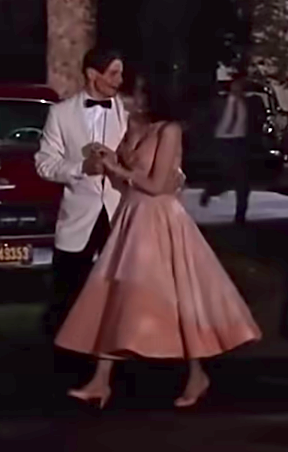 If I knew my mother wore this to a high school dance and I had a DeLorean time machine, making me able to take this outfit from my mom after she was done with it, I would speed up to 88 mph ASAP — not that it matters how soon I'd do it, because it's time travel and all. Anyway.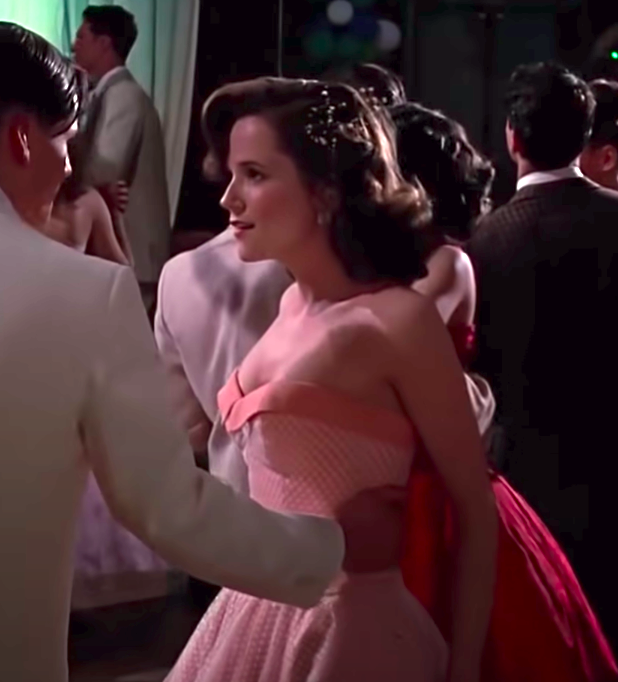 12.
This dress Jasmine dons in Aladdin.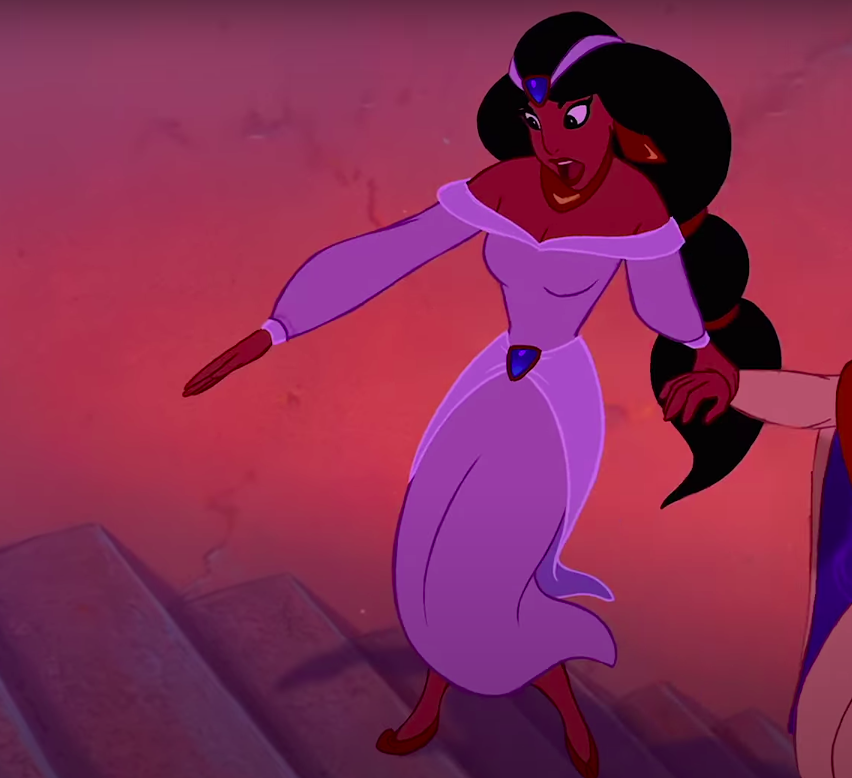 Jasmine's signature blue ensemble is rightfully adored, but we have let this fall by the wayside as a consequence. I'm doing God's work by including it here. You're welcome.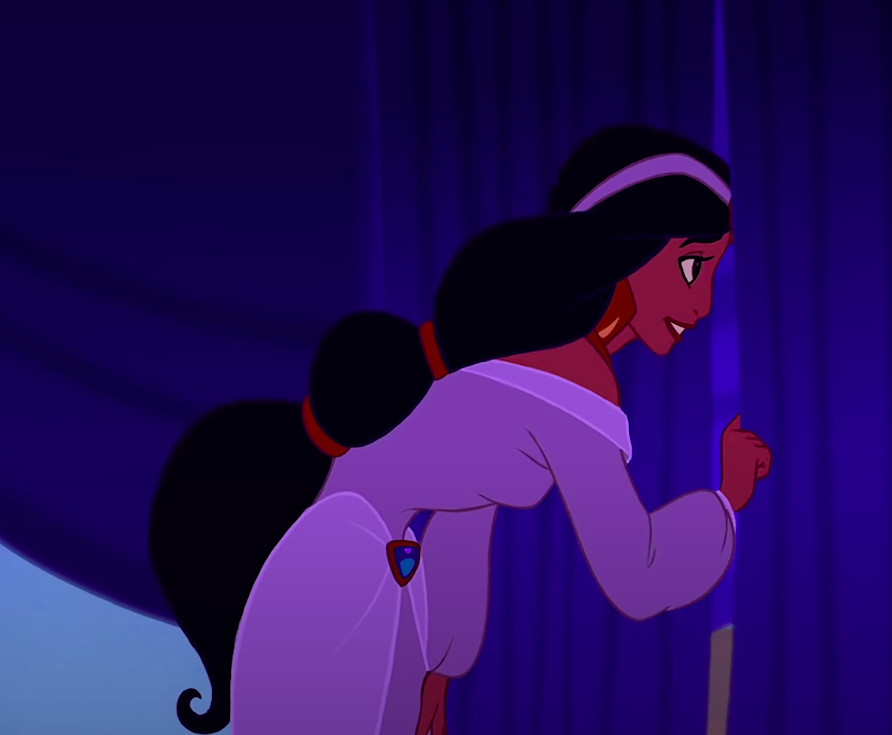 13.
This dress on Emily from that show Emily in Paris.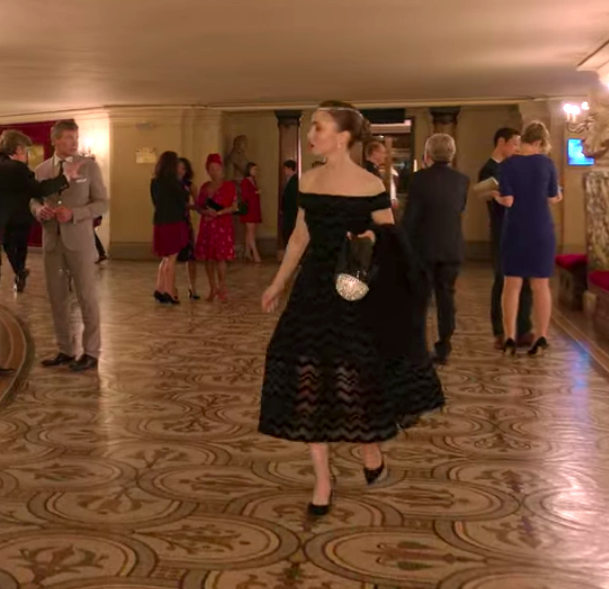 I have not watched this television program, and I have no plans to, but if I needed to watch every episode 25 times in exchange for this dress, I'd debate doing it.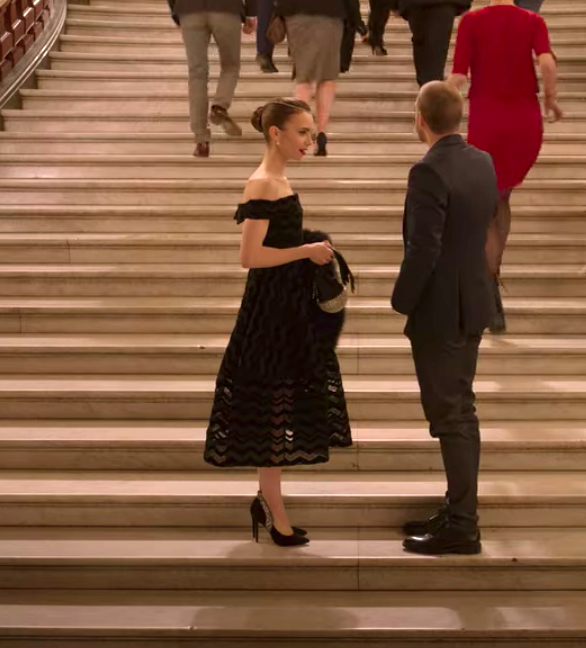 14.
Vivian's opera dress from the rom-com staple Pretty Woman.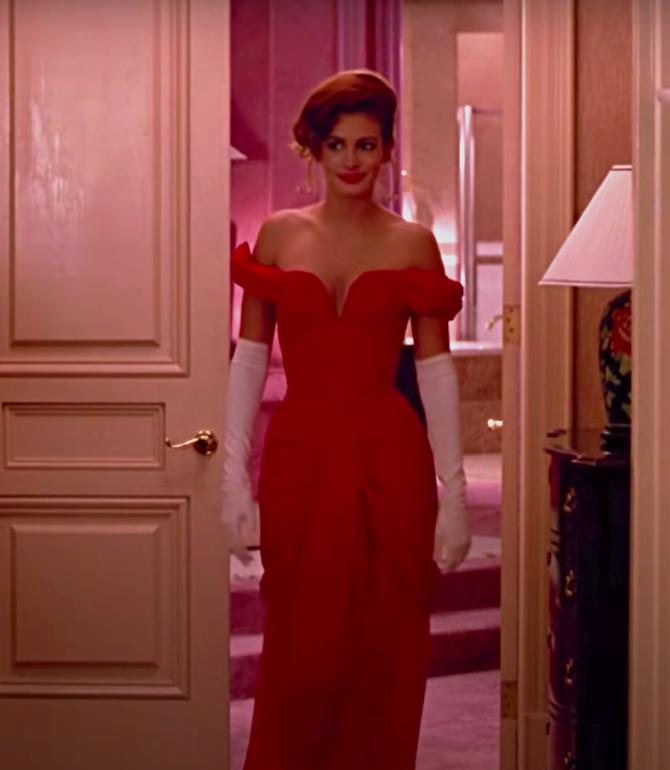 Now, does Pretty Woman have a plethora of think-piece-worthy gender and social class dynamics? Yes. But is this dress think-piece-worthy because it's so flawless? Yes.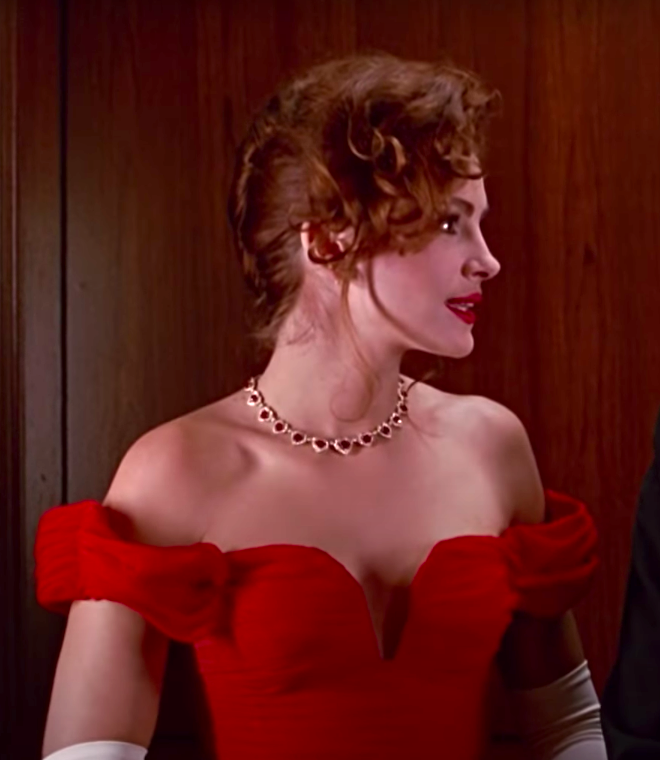 15.
This dress Monica from Friends puts on for Rachel's birthday party (technically, sort of, Rachel's birthday parties, but that belongs in another article).
I would wear this all the time in a non-pandemic world if I went to fancier places.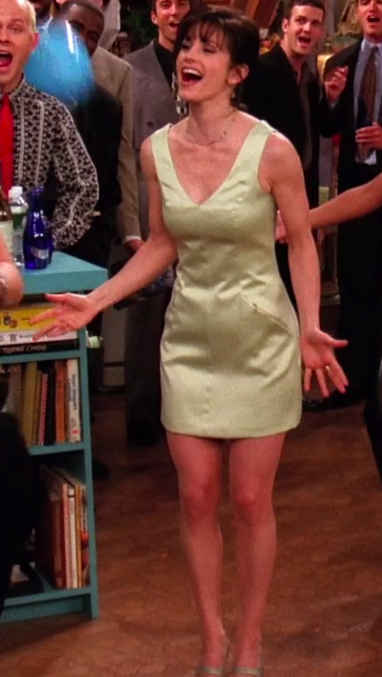 16.
This dress Princess Margaret rocks times a billion on The Crown.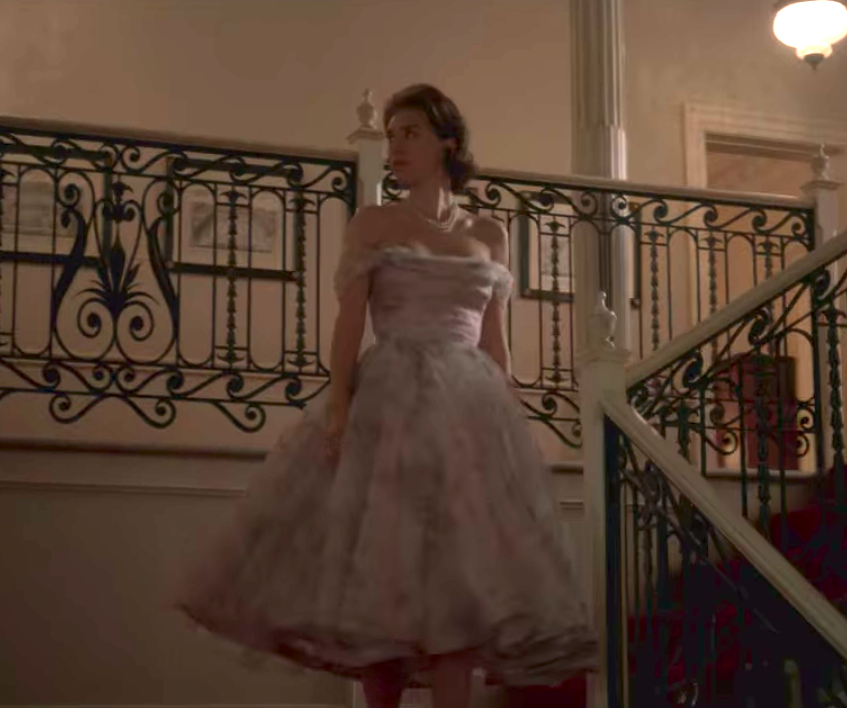 Embarrassing confession time: I had the image above saved as a tab on my computer for months because I wanted to find this dress. I never did (but in all fairness, I don't think I really looked that hard, lol).
17.
Cece's gold dress for Prince's party on New Girl.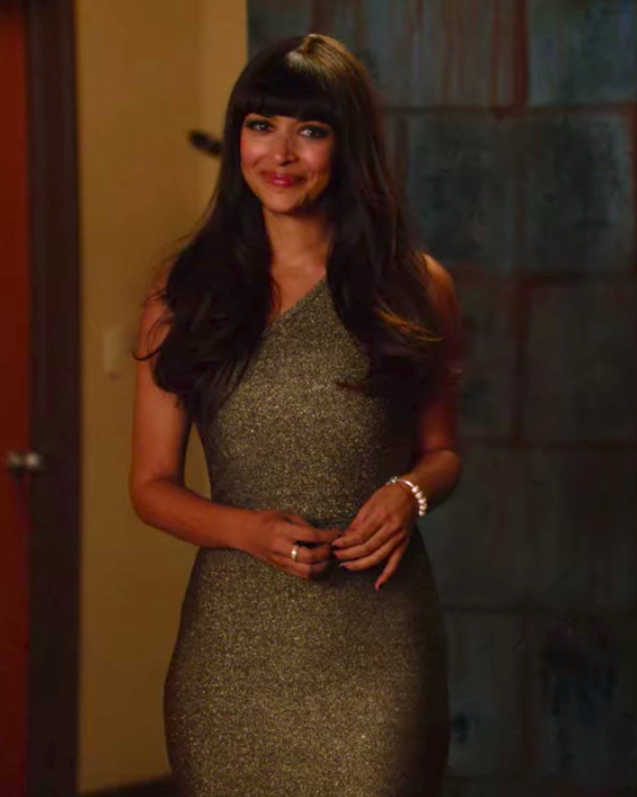 Here we have another one that has lived in my brain for a very long time. Only in this case, the dress has lived in my brain for nearly eight years.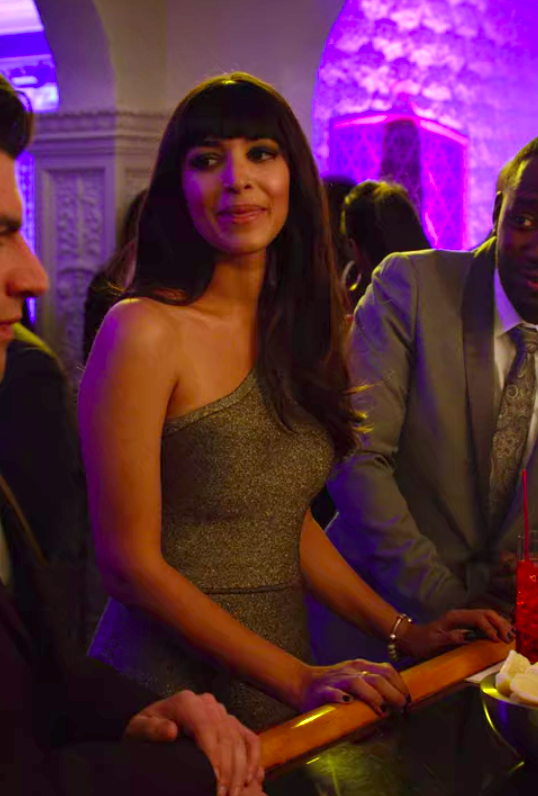 18.
Eve's pink dress from the 2000 Best Picture winner, Life-Size.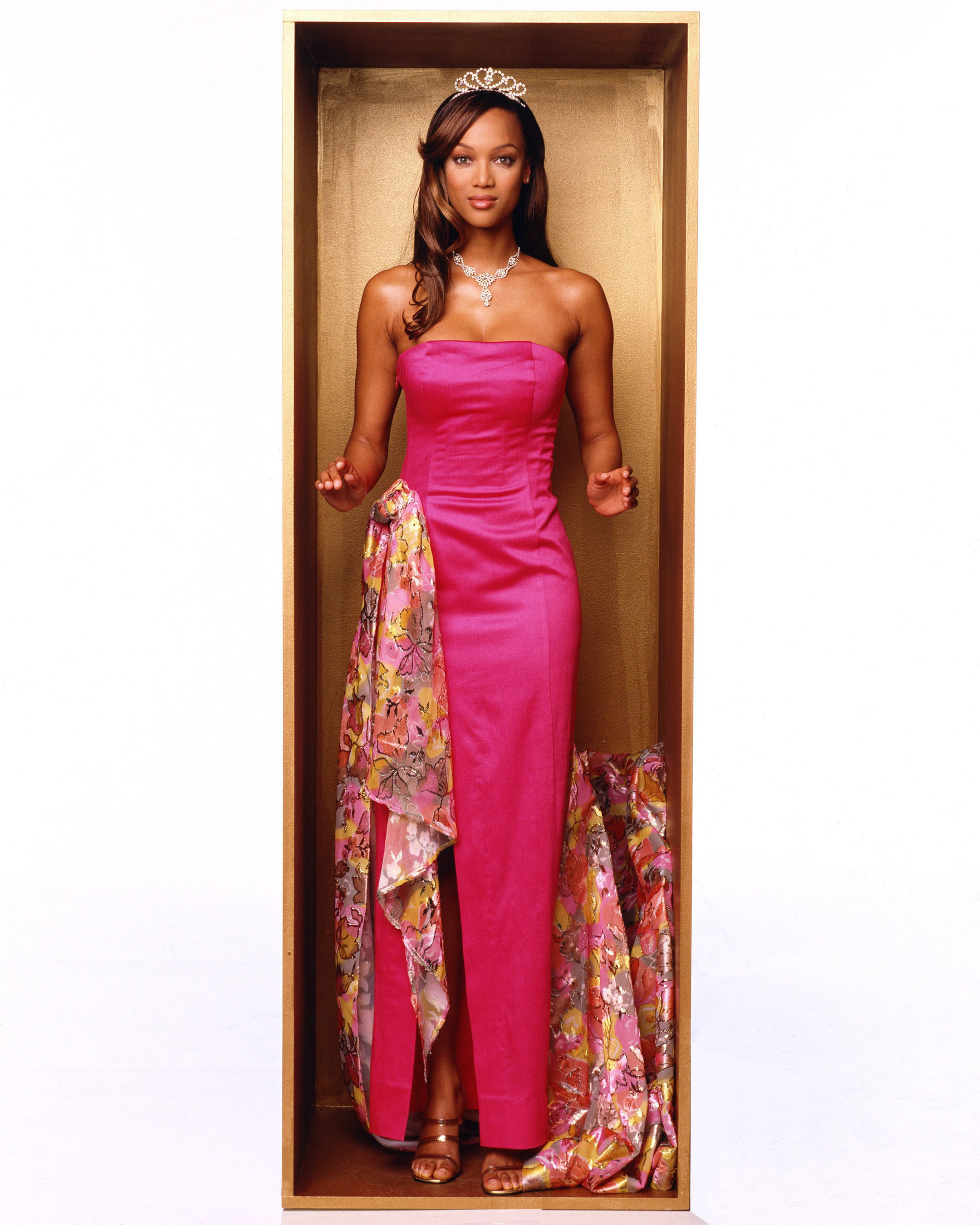 If you learn anything from this post, let it be the following: shine bright, shine far, be a star.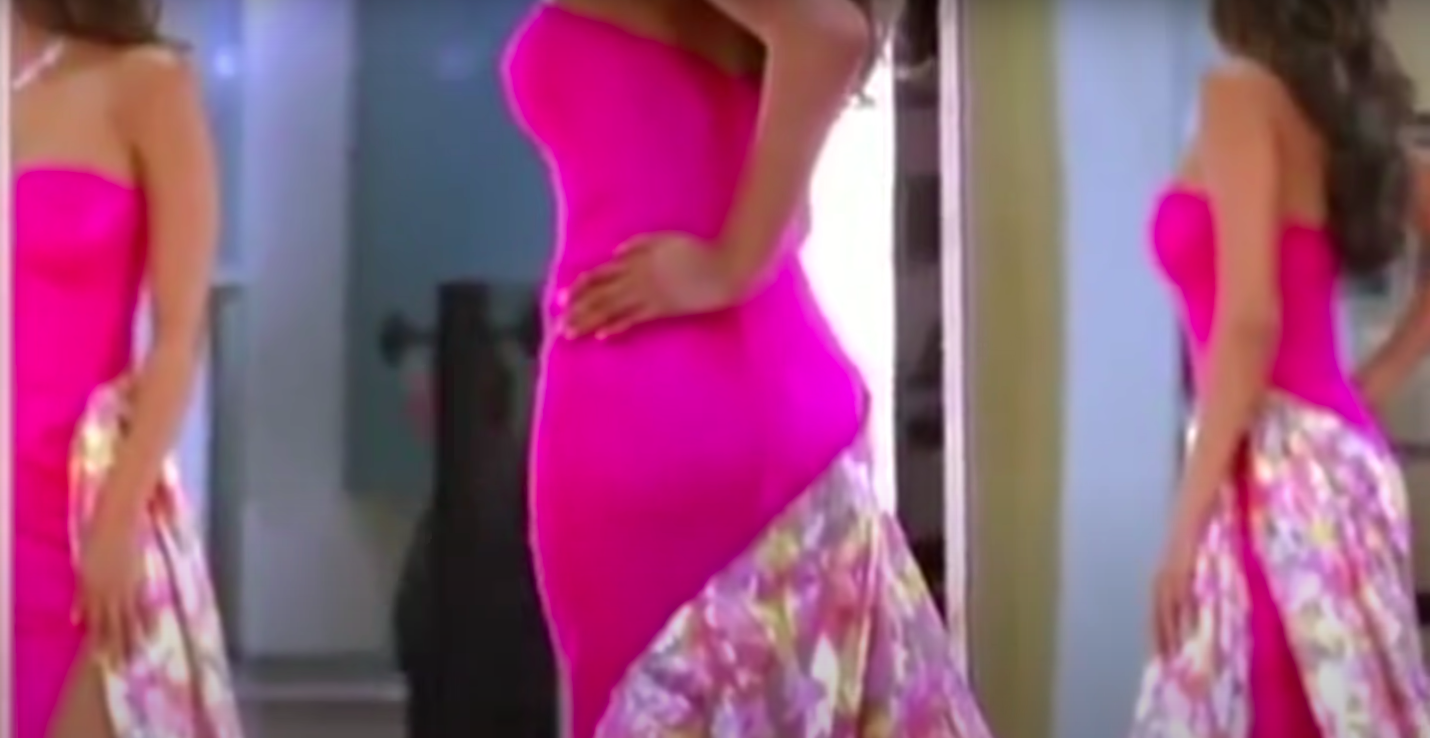 19.
The blue version of Aurora's famous dress in Sleeping Beauty.
Aurora 100% should have been told about the curse put on her, but if she needed to be ignorant for us to get this gown, then fine.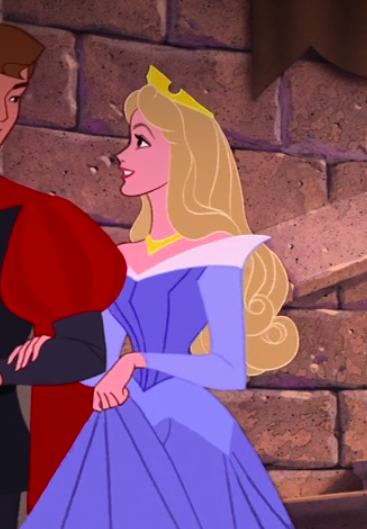 20.
Also, the pink version of Aurora's famous dress in Sleeping Beauty.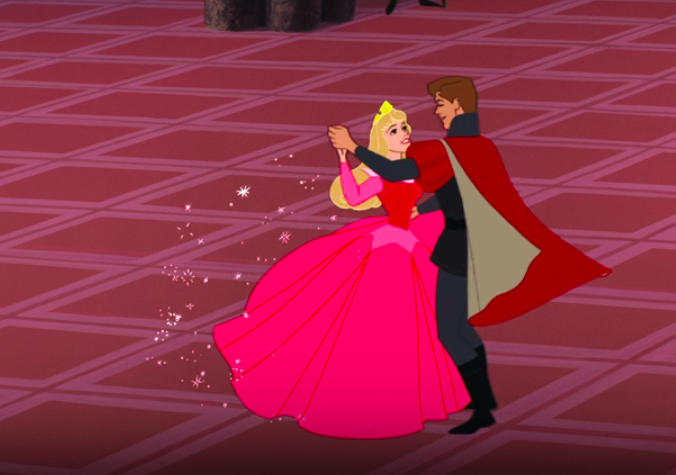 Hey, if something works, I'll buy it in a bunch of different colors.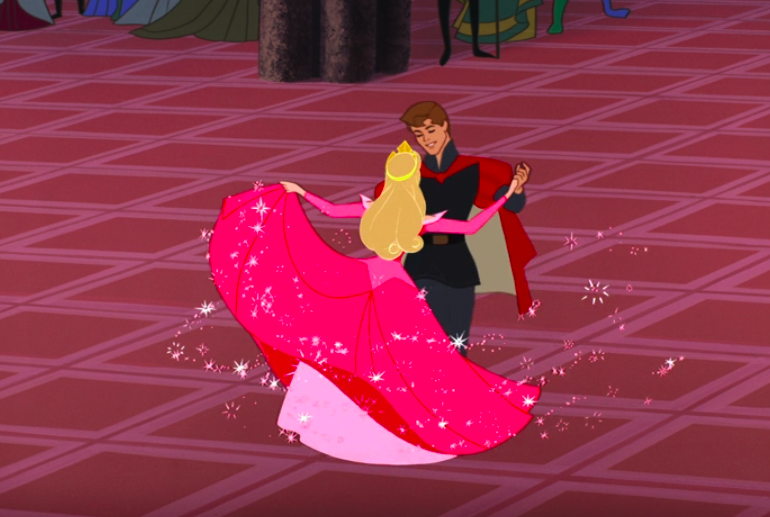 21.
And the blue-and-pink version of Aurora's famous dress in Sleeping Beauty. I don't have a second image for it because it has a tragically brief life.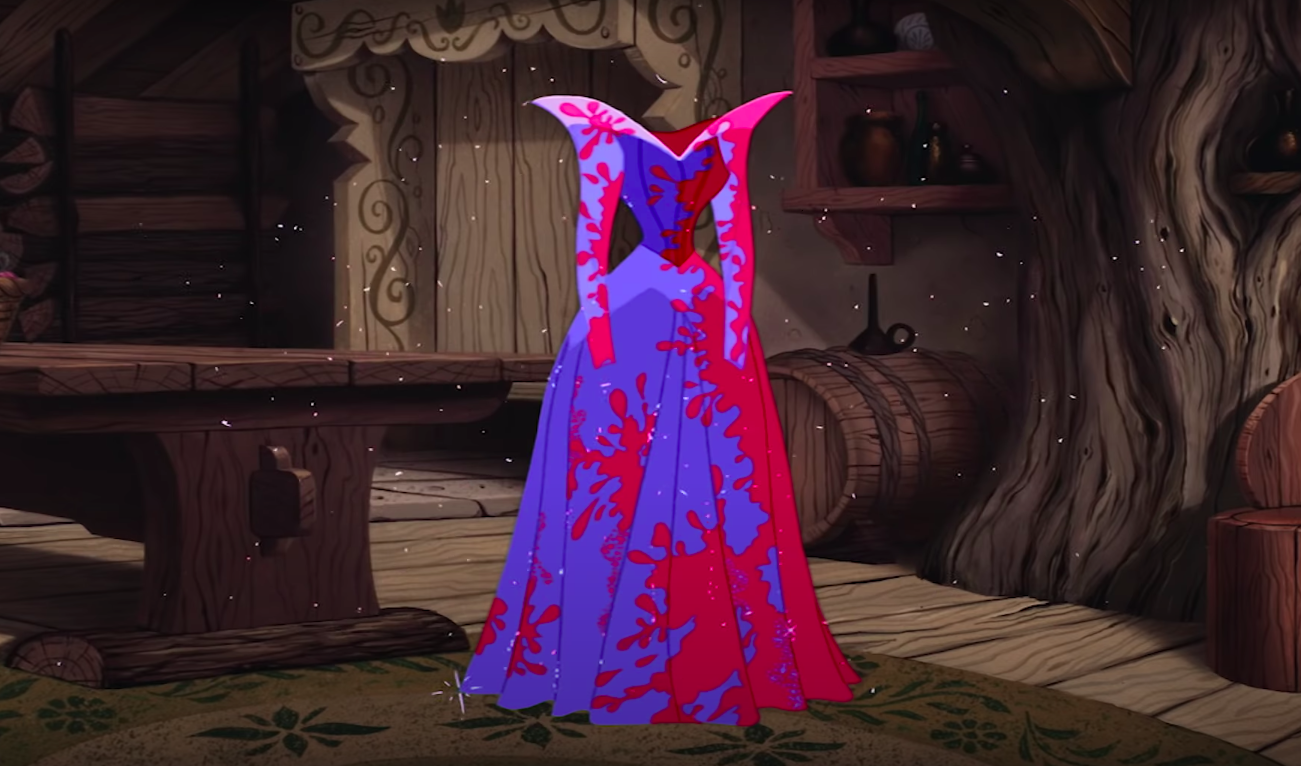 22.
Rosa's dress for a Brooklyn Nine-Nine Thanksgiving.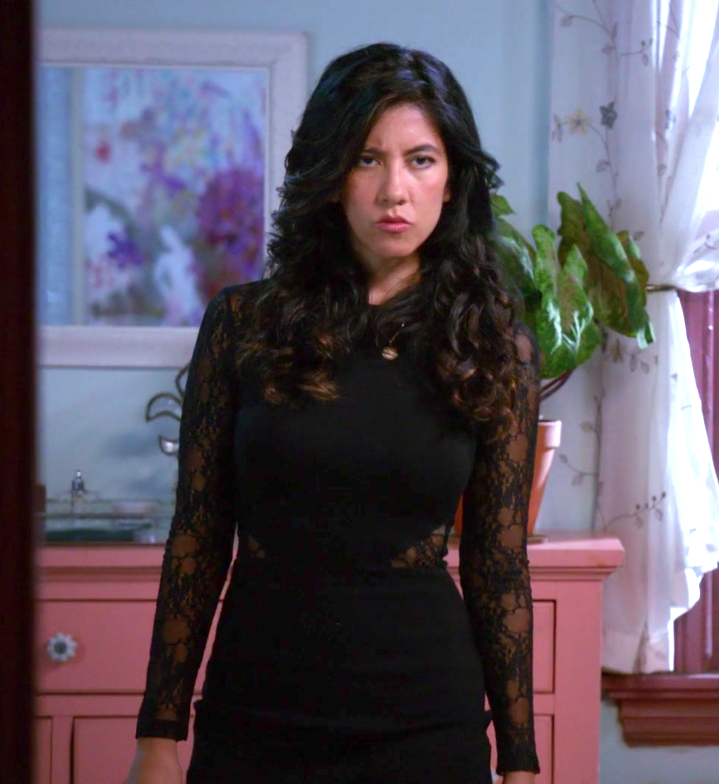 Brooklyn Nine-Nine isn't known for its fashion, but perhaps someone should do a viewing expedition in search of adorable outfits. I'm not volunteering, only because I don't have the time.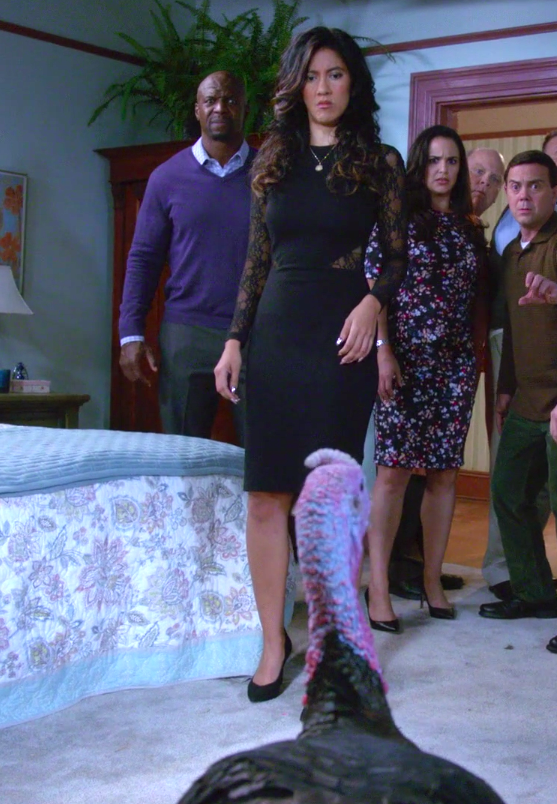 23.
And finally, this purple dress Tahani wears on The Good Place.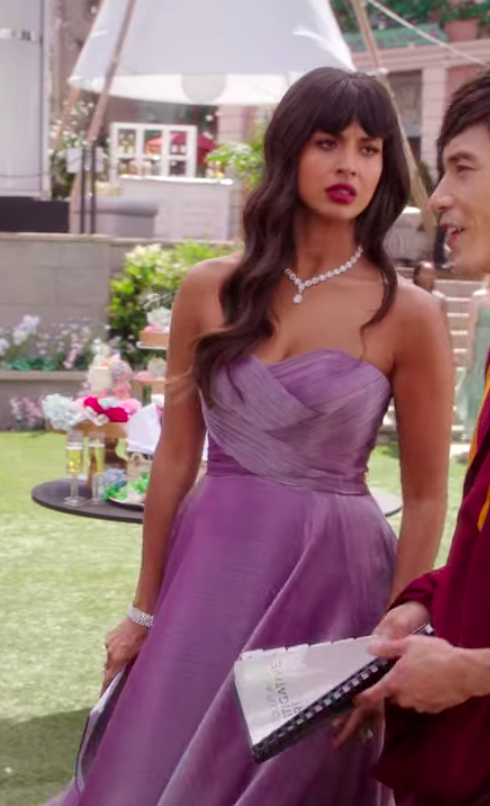 I could write a long song to this dress.