1.

Pixabay / Creative Commons

Translation: "You're talking rubbish."

Via FOX

2.

Translation: "Look after the pennies and the pounds will look after themselves."

Via FOX / Netflix

3.

Translation: "Stop being a twat and go away."

Via FOX

4.

Translation: "It's slightly warm, time to take my shirt off."

Via NBC

5.

Translation: "Shut the fuck up."

Via Warner Bros.

6.

Translation: "Long may your chimney smoke", literally, "may you have good fortune in the future."

Via Disney

7.

Translation: "It's a sore fight for half a loaf", literally "life is hard work, and you only get half of what you want."

Via Giphy

8.

Translation: "Your jacket's hanging from a loose peg", literally "you're on your last chance, kiddo."

Via Fox Searchlight

9.

Translation: "You ugly."

Via Giphy

10.

Translation: "You're a big-headed loudmouth."

Via Giphy

11.

Translation: "You're my boo."

Via New Line Cinema

12.

Translation: "You've got a face like a smacked arse," literally, "you look grumpy AF."

Via Giphy
You're Not Scottish Unless You Score 10/12 On This "Complete The Sentence" Quiz
You're not Scottish at all
You don't know how most of our finest, weirdest sayings end. What a shame. Maybe hang out with a Scottish granny and then try again.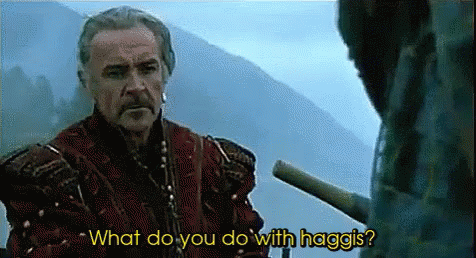 You're only a wee bit Scottish
You know how a few of our favourite sayings end, but not many of them. Hopefully you've learned something new and useful today, like how to call someone fugly.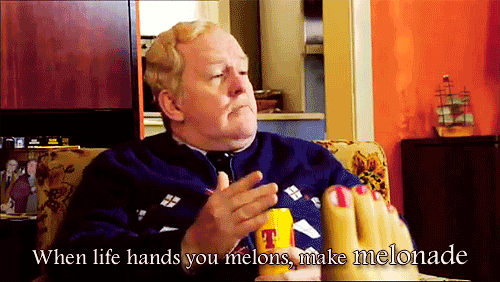 You're pretty damn Scottish
You're either Scottish, or a big fan of Scotland. Either way, well done, your bum's definitely not oot the windae.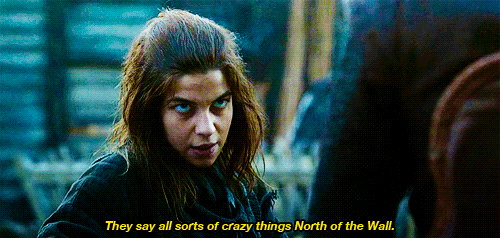 You're so incredibly Scottish it hurts
Well done! You're pretty much an expert when it comes to Scottish phrases and old sayings, which means you're the most Scottish person alive. Hang on, are you actually a lovely, sweet old nan from Glasgow?