Journalist Tracey Spicer has rejected suggestions she breached the privacy of women who sent her confidential disclosures of rape and abuse, which were then included in a documentary and circulated to media outlets without their knowledge.

During an address at the National Press Club (NPC) on Wednesday, Spicer apologised for the breach but placed blame on the ABC and production company Southern Pictures, saying of the latter that she had perhaps been "naive" to trust them.
Earlier on Wednesday, a joint investigation from BuzzFeed News and News.com.au revealed that a preview copy of the #MeToo documentary Silent No More, presented by Spicer and due to air on the ABC later this month, had contained the names, images and harrowing stories of two women who never consented to be identified and had no idea their disclosures had been shared.
Spicer faced repeated questions about the privacy breach, as well as a previous investigation published by BuzzFeed News about the #MeToo organisation she co-founded, as she appeared at the NPC alongside American civil rights activist Tarana Burke.
Spicer and Burke will jointly receive the Sydney Peace Prize on Thursday on behalf of the #MeToo movement.
Spicer emphatically denied that she had behaved unethically by allowing a crew to film private messages in her inbox.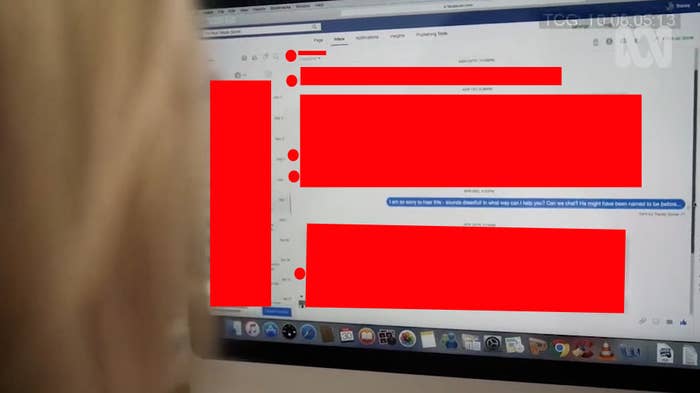 "Some of the names that appeared were not supposed to be in the background at all," she said in response to a question from journalist Alice Workman.

"And that's something you will have to bring up with the production company and the ABC, because I personally was given assurances these would not be in shot."
The preview copy of the documentary, which has since been pulled offline, included footage filmed over Spicer's shoulder as she scrolled through her email inbox and Facebook messages. It showed clearly on her screen the names and stories of the two women.
As a message from Mary (a pseudonym to protect her privacy) was shown in the documentary, Spicer read aloud from the disclosure and remarked, "These are the stories I'm receiving".
"This is the first I've heard about the documentary," Mary, 59, said to BuzzFeed News and News.com.au. "I didn't consent to [my name] being on the screen."
The ABC and Southern Pictures have publicly apologised and vowed to cut the scenes showing the disclosures of the two women. A third woman, who has since died, consented to share her story prior to her death and will have her name blurred in the final version, according to Southern Pictures.
Spicer said the production company had experience producing films on sensitive subjects, and that she had trusted them with people's privacy.
"Now, whether that was naive of me, possibly yes. They told me about the policies and procedures that would be in place and I trusted that that would be in place," she said.
Spicer also said everyone involved in the documentary, even those who were unidentified, had "signed agreements saying that [they] had agreed to be formally part of the process".
She described herself as "one of many participants" in the documentary and said she last saw a version "a couple of months ago, as a participant, before it went through these processes".
She is the presenter of the three-part series, which shows her travelling through Australia to meet survivors and talk with professionals and children about the #MeToo movement.
Spicer told the NPC she agreed to participate in Silent No More on the basis that only people who formally agreed to tell their stories would feature in it.
"The fact that this wasn't done, in several cases in this early version...is deeply, deeply distressing to those who trusted me, and to me personally," she said.
Spicer repeated the ABC's claim that the version circulated to media under embargo was not the final cut, and that all names would be blurred from the version that went to air.
"I am truly sorry and frankly I am gutted and devastated by what has happened," she said.
Spicer shot to prominence as the face of #MeToo in Australia after sending a tweet calling for stories in October 2017. She has said she received more than 2,000 disclosures in response.

On Wednesday Spicer said she had tried "desperately to get back to everyone" within 48 hours after her initial Twitter call out and was left with vicarious trauma and a major depressive disorder because she "wasn't qualified to be hearing these stories as a freelance journalist".
She said that Fairfax Media (now Nine), with whom she worked on the Don Burke story, "closed down" her email address and "refused to forward any messages" to her and apologised to survivors who did not hear back from her.
"Messages that went missing were either sent to the Fairfax email address or sent to a union email address that was set up and then weren't sent to me either. There were a lot of flaws in this very patched together system because of a tsunami of disclosures that I most certainly didn't expect," she said.
A Fairfax spokesperson said Spicer was given "plenty of notice" that her Fairfax email address was being deactivated "due to a change in company policy for non-employees".
"She was given advice about directing people to a personal account and transferring material without losing or compromising information," the spokesperson told BuzzFeed News on Tuesday.
A Media Entertainment & Arts Alliance spokesperson previously told BuzzFeed News that the email account set up was monitored daily by a union staff member and Spicer was also able to access it.
"I acknowledge that as one freelance journalist, as a volunteer, trying to answer thousands of messages, I was wholly inadequate," she said.
Asked about disagreement among feminists, Spicer urged journalists not to direct their energy and column inches to "something that seems like an interesting conflict, or clickbait", and to write stories about survivors instead.
Spicer again blamed media outlets for fearing their own executives would be outed, and tough defamation laws, for #MeToo's halting progress in Australia.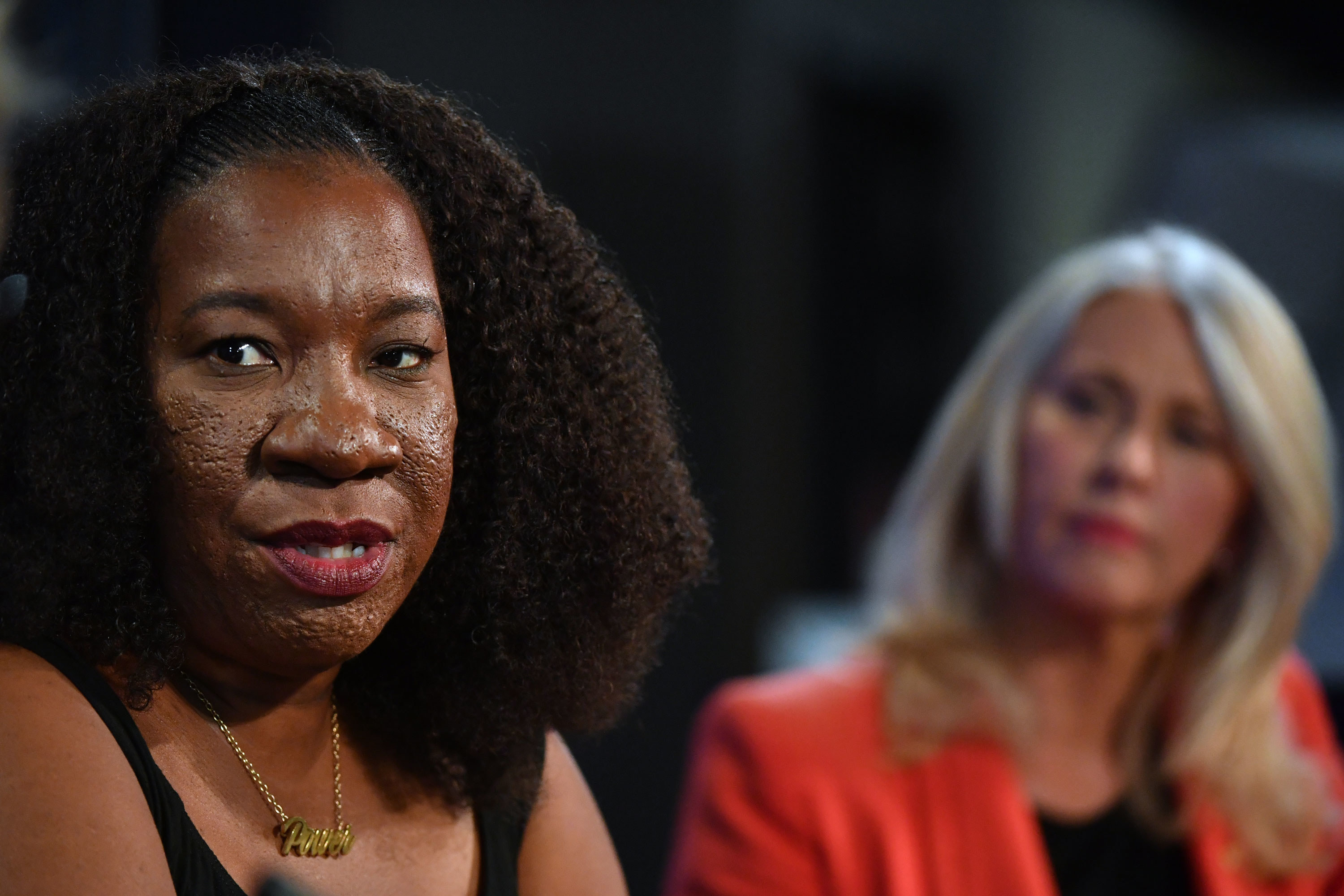 Burke said she understood Australian journalists' hands were tied by "monstrous defamation laws" but that "you don't need to defame anyone" to paint a clear picture of the landscape of sexual violence in this country. In fact, she said, reporting that narrowly focuses on individual instances of "calling out bad actors" was an ongoing challenge for the #MeToo movement.
"It perpetuates one of the myths we're working to dismantle," she said. "One, is that sexual violence is a private apolitical act between individuals with private impact for the individuals' harmed or the ones who caused harm, and the second is that sexual violence is not a structural, social justice issue, but ultimately an interpersonal one."
Burke said if people couldn't remember the anecdotes, numbers and statistics about the #MeToo movement they should remember it is about two things: healing and action.
"Our work is about showing the people who have been affected by sexual violence the resources necessary to craft their own healing journey," she said. "And it's about a call to action, to make sure that everyone knows that you have a role to play… in this fight to end sexual violence."