Recently, we asked the BuzzFeed Community to tell us the TV shows and scenes that did a really good job of depicting grief. Here are some of their responses!
WARNING: Spoilers ahead! Also, some of the submissions contain mentions of child abuse and depression.
1.
Zoey and her family's slow grief over losing their patriarch to a degenerative condition on Zoey's Extraordinary Playlist: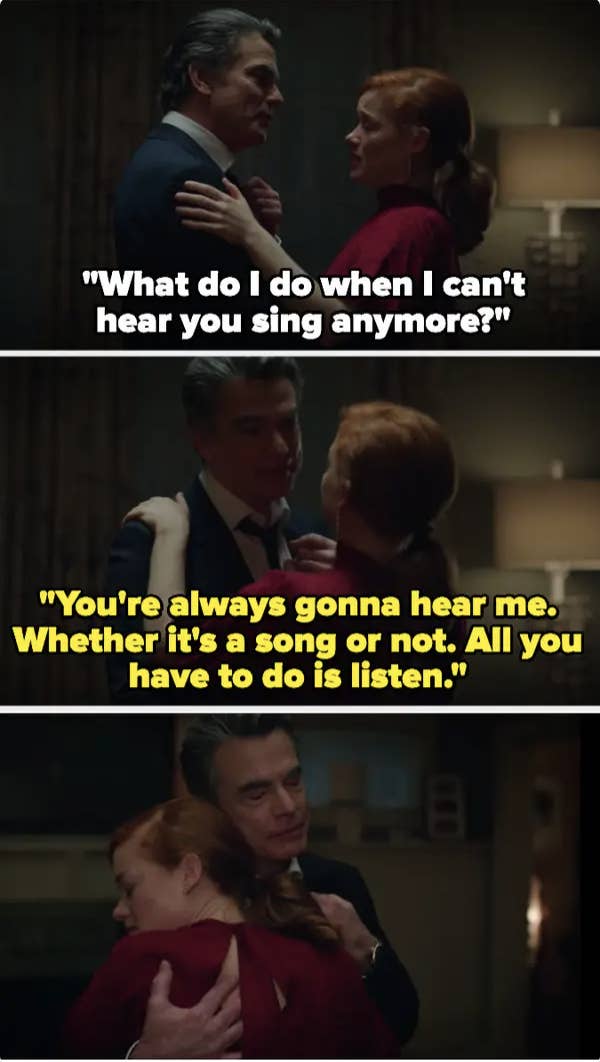 6.
Caroline's grief after her mother died on The Vampire Diaries, but especially the scene where Damon tells her grief gets worse after the first few days: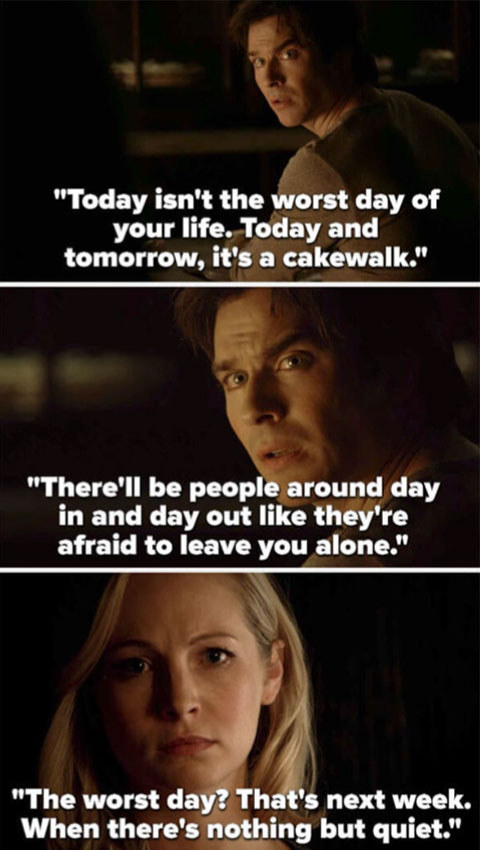 7.
Sid going to school and then a club because he didn't know what else to do after his dad died on Skins:
8.
Jane's immediate reaction to discovering Michael is dead in Jane the Virgin: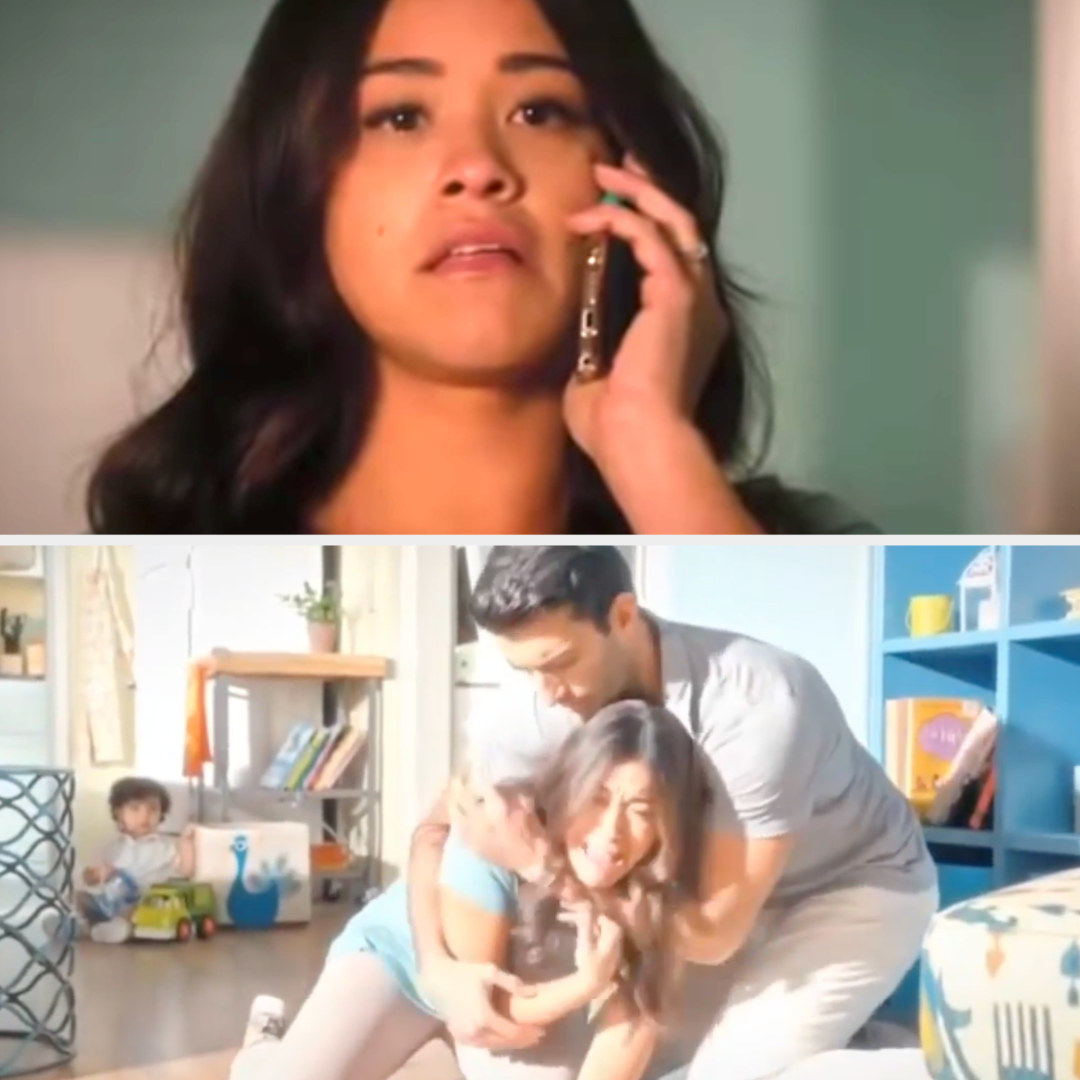 9.
Everything about Sorry for Your Loss: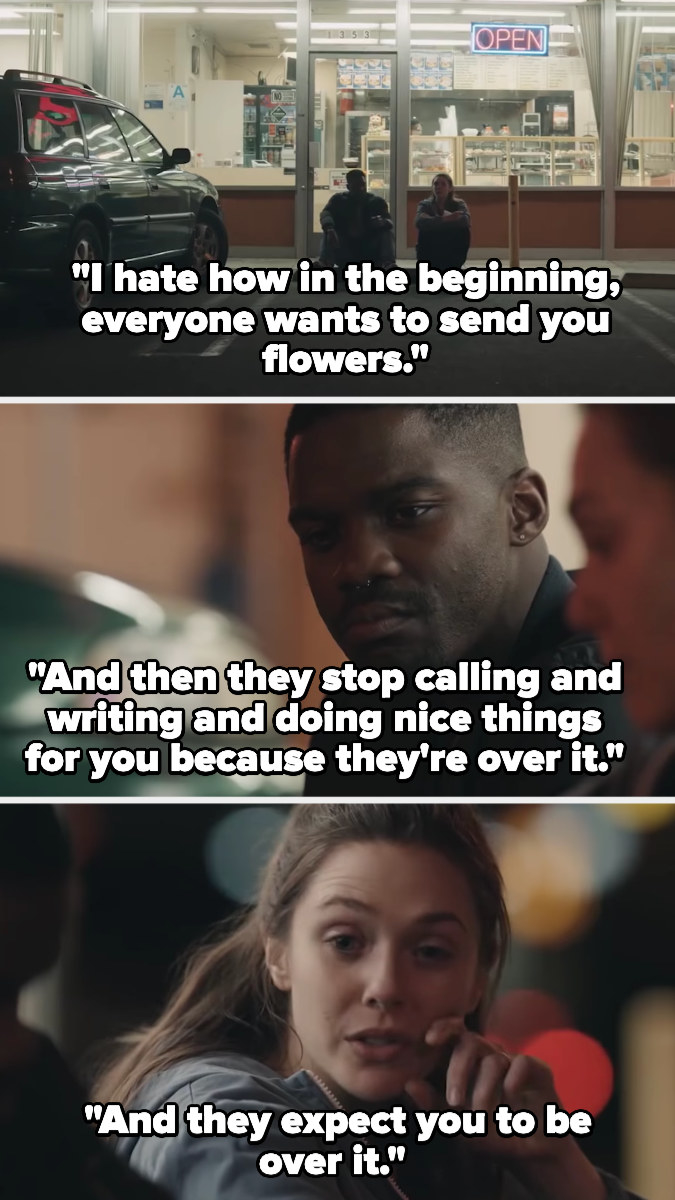 10.
President Bartlet's crisis of faith in the church after Mrs. Landingham was killed by a drunk driver on The West Wing: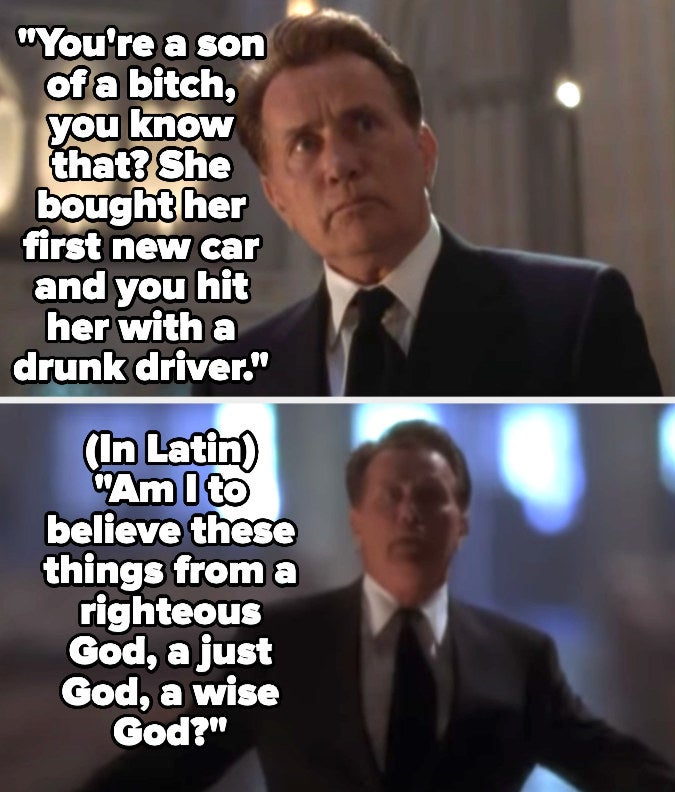 11.
BoJack's eulogy for his mother on BoJack Horseman: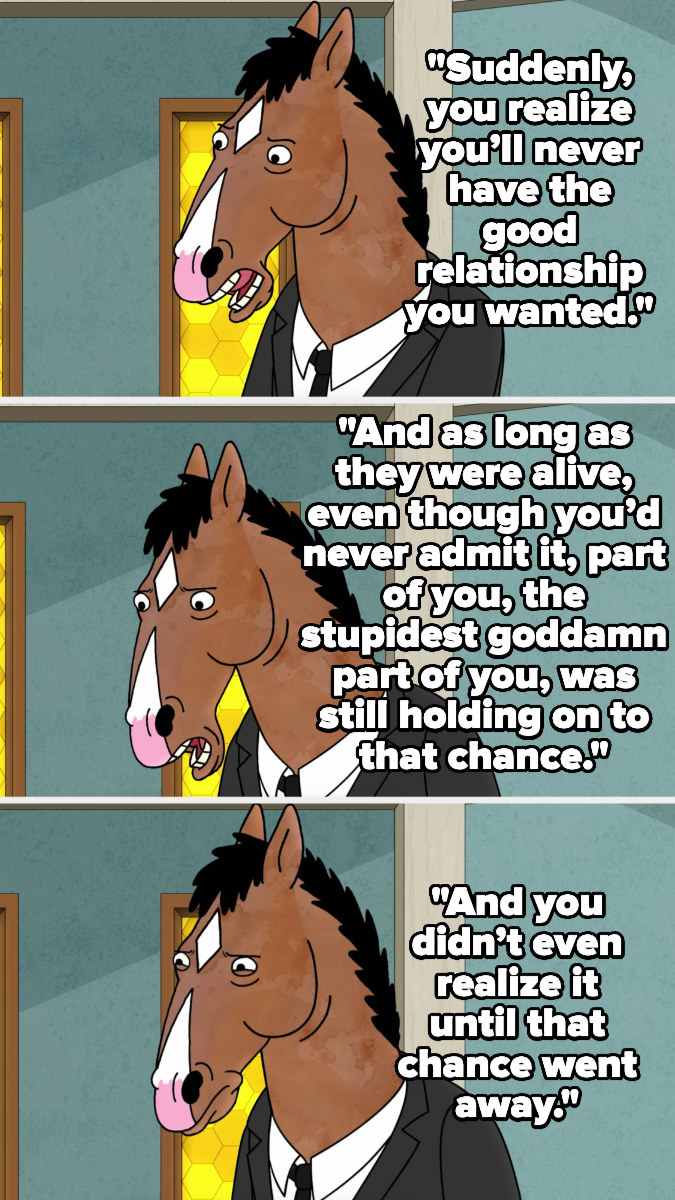 12.
The aftermath of Finn's death on Glee:

13.
The entirety of Six Feet Under, but especially Brenda's complicated feelings after Nate died:
14.
Piper's anger over Prue's death on Charmed: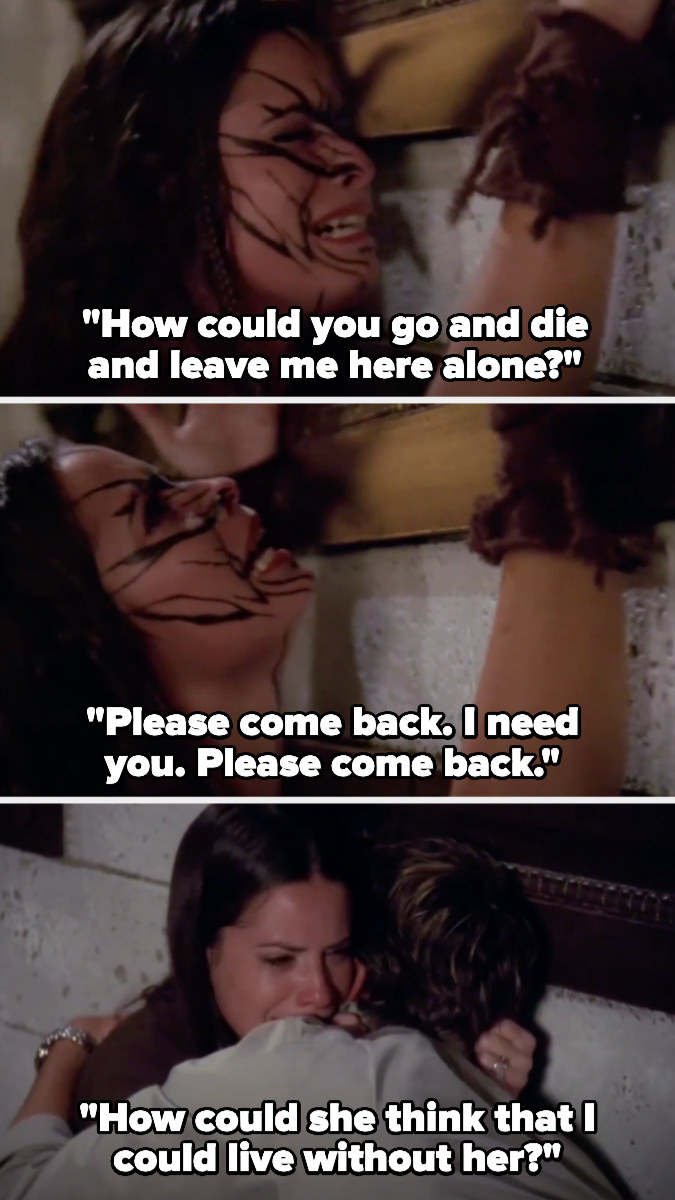 15.
Meredith having to explain Derek's death to their children on Grey's Anatomy: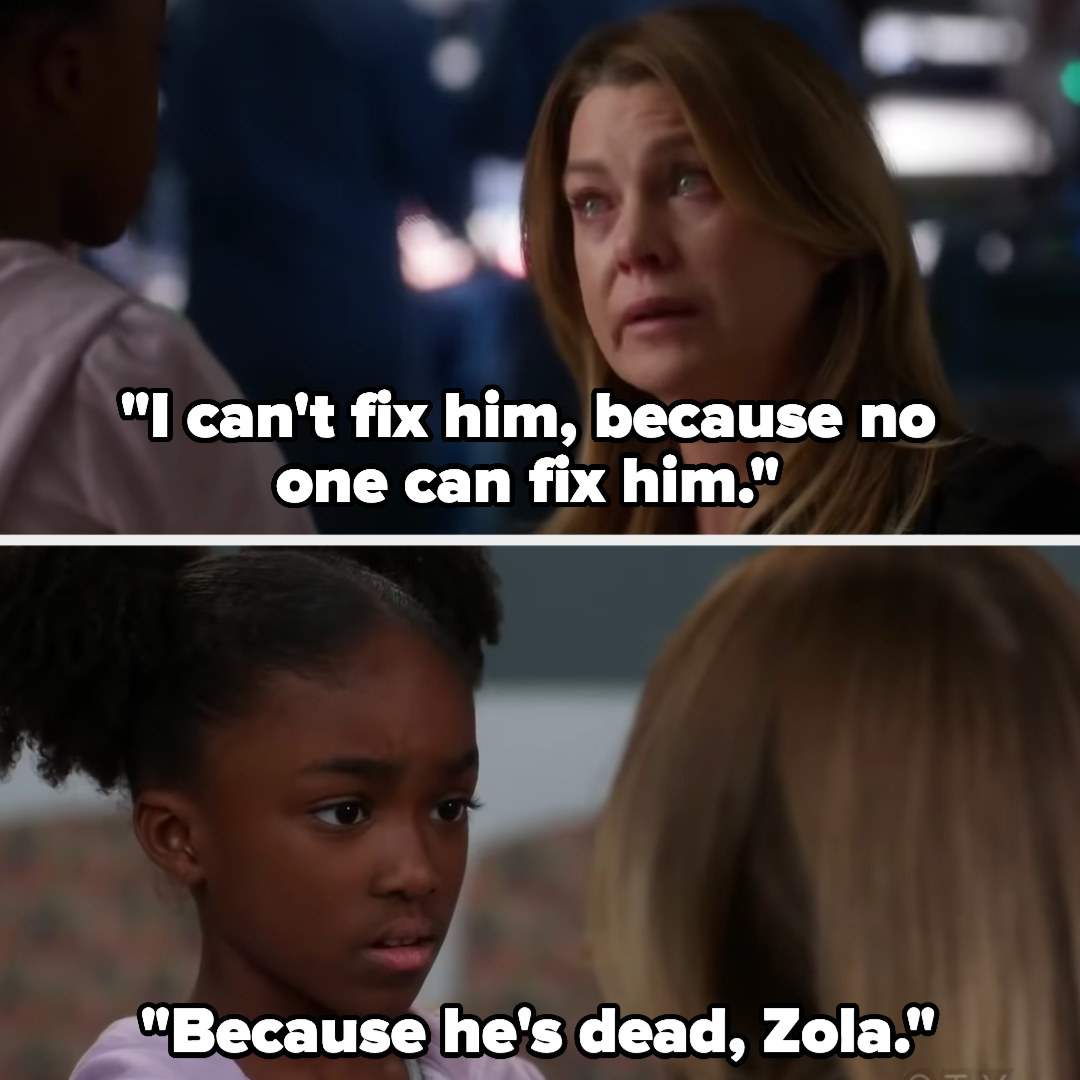 16.
Devi's dreams and memories of her father, who died suddenly, in Never Have I Ever: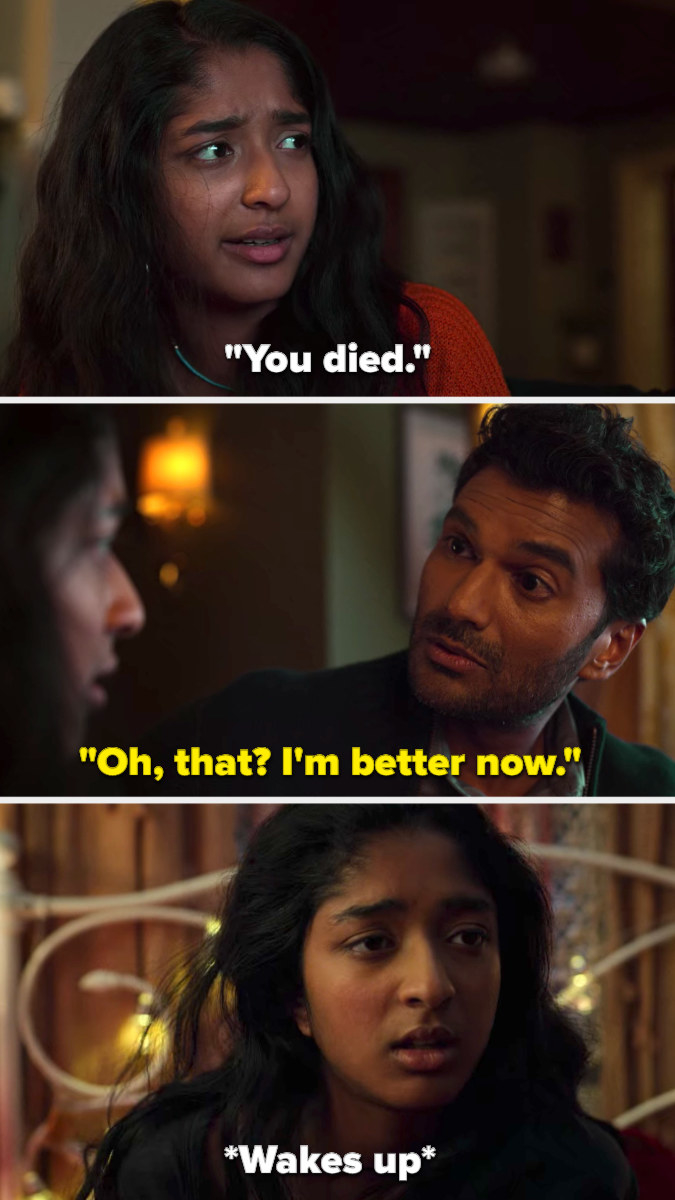 17.
The complicated exploration of grief over a bad parent on The Umbrella Academy: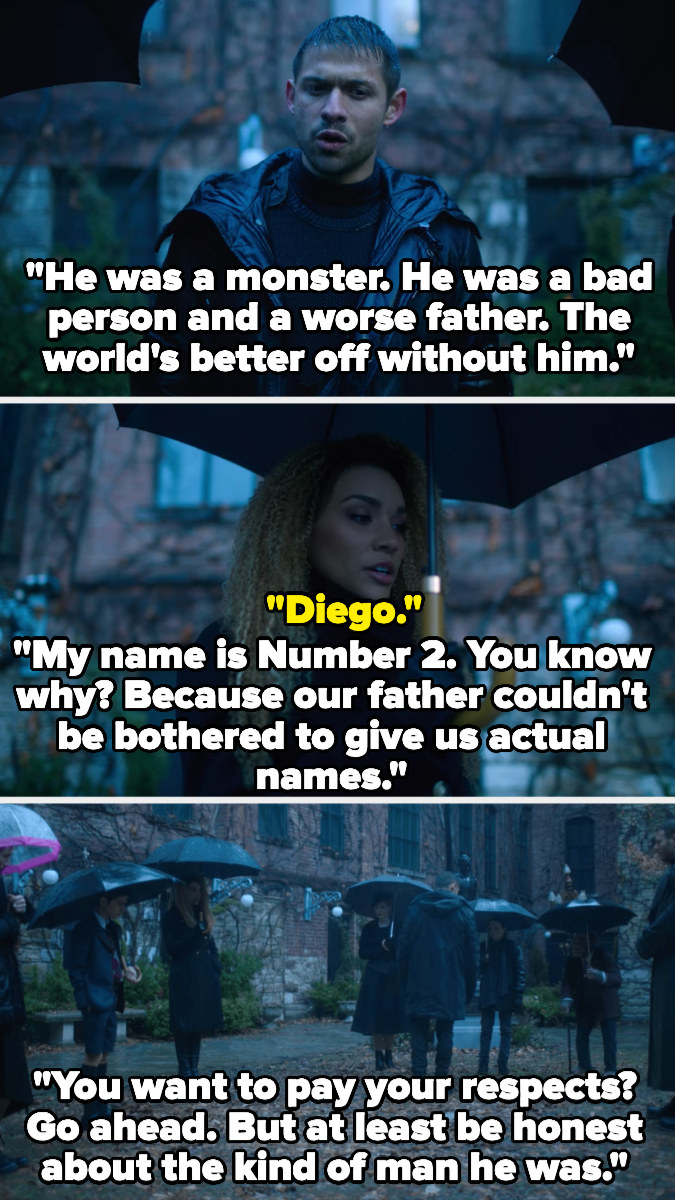 18.
Cristina's description of what happens after death in Grey's Anatomy: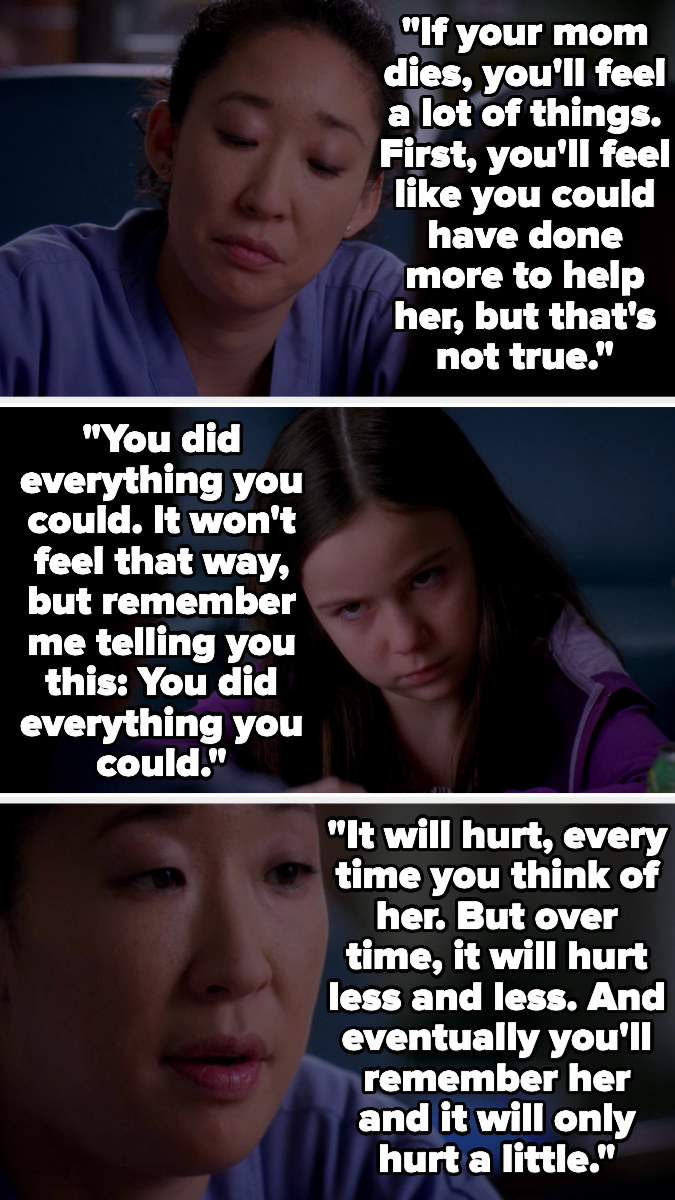 19.
Basically everything about Wanda's grief over both Vision and her brother in WandaVision: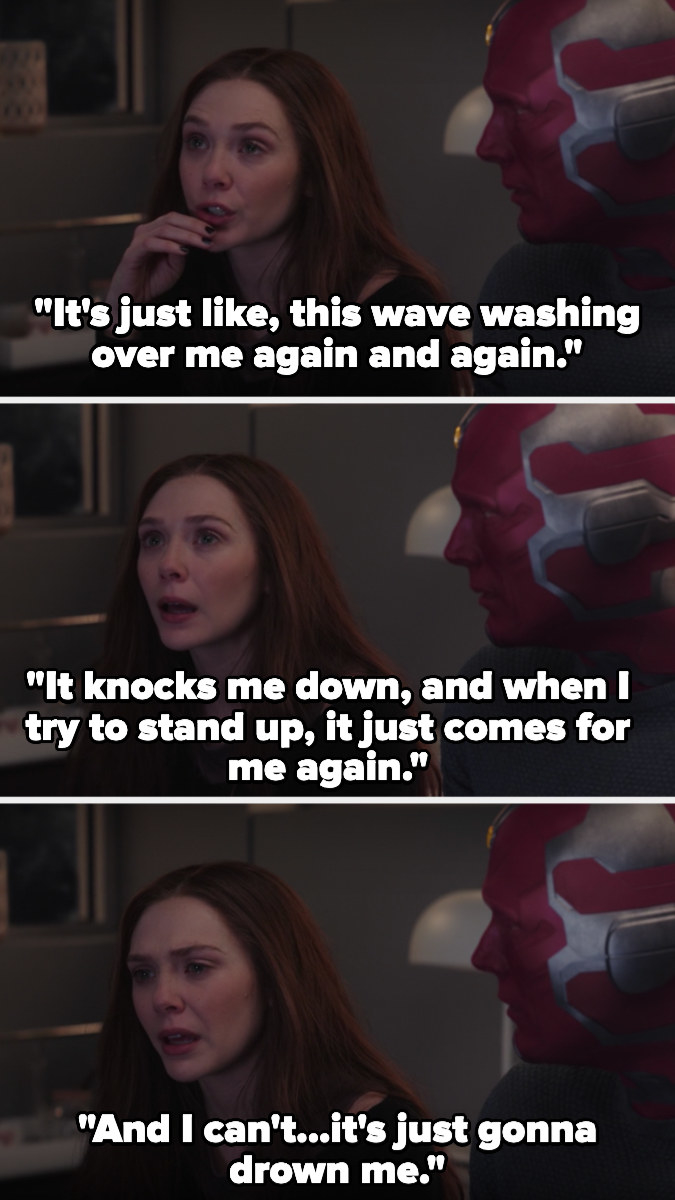 20.
Haley trying to explain Quentin's death to her class on One Tree Hill:
21.
Elena's breakdown after Jeremy's death in The Vampire Diaries: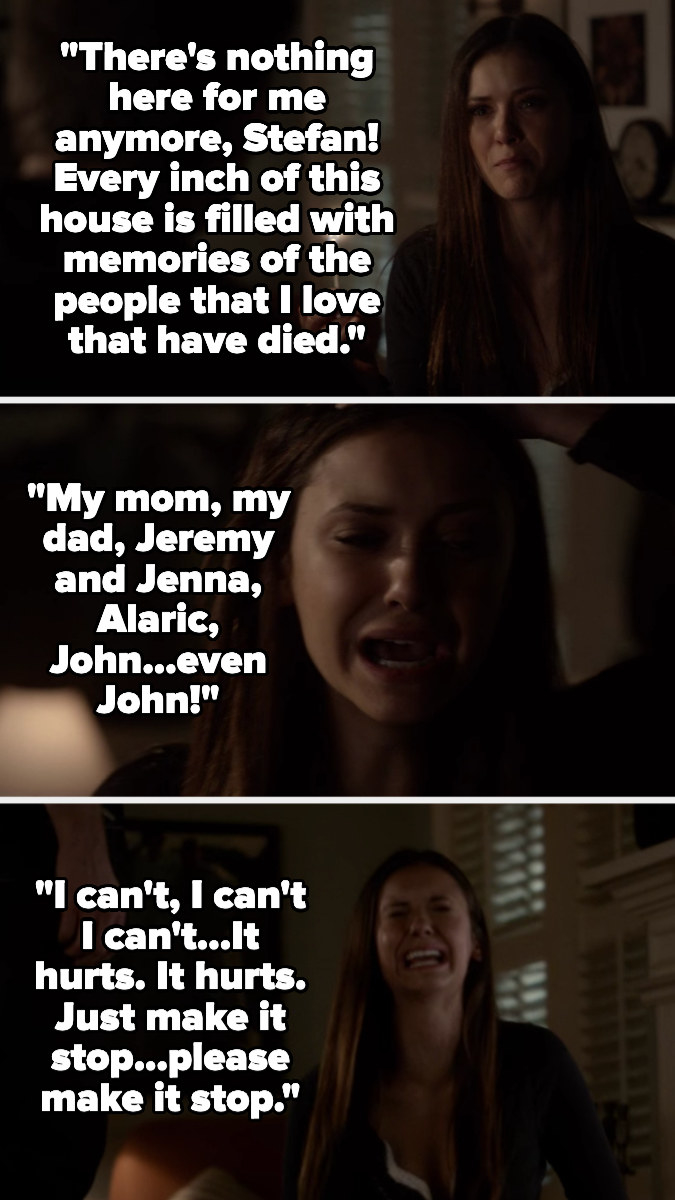 22.
The aftermath of Nell's death in The Haunting of Hill House...but also just the show as a whole: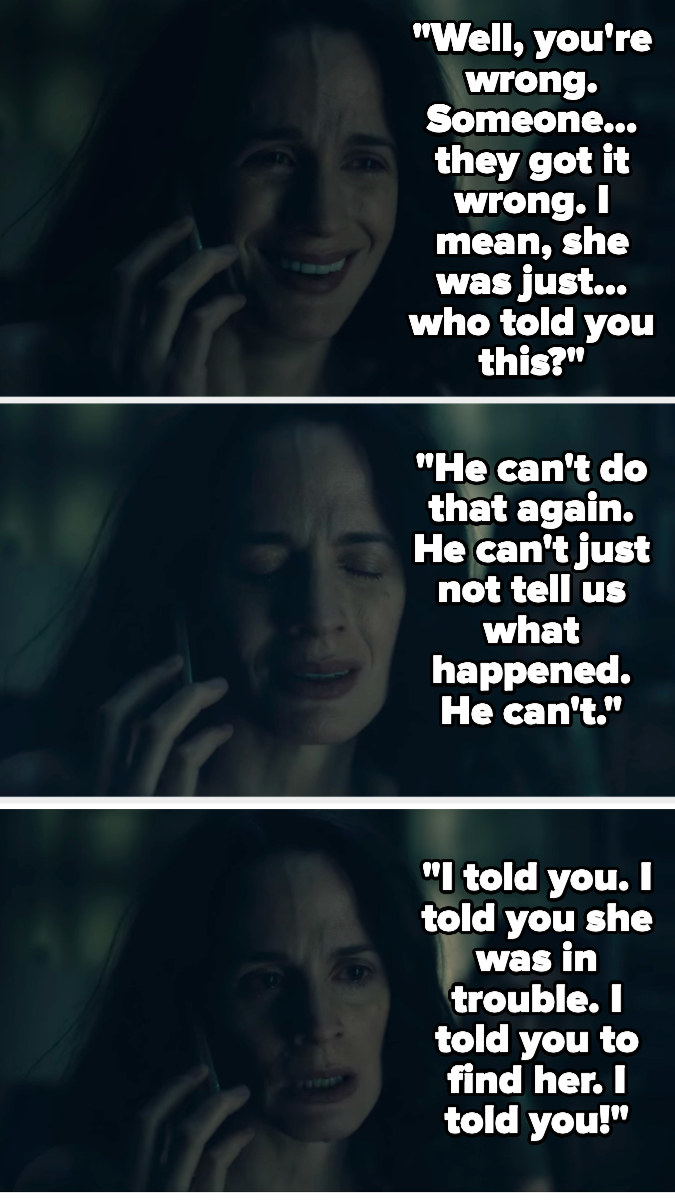 23.
And finally, the aftermath of Paul's death on 8 Simple Rules after John Ritter, who played him on the show, died in real life: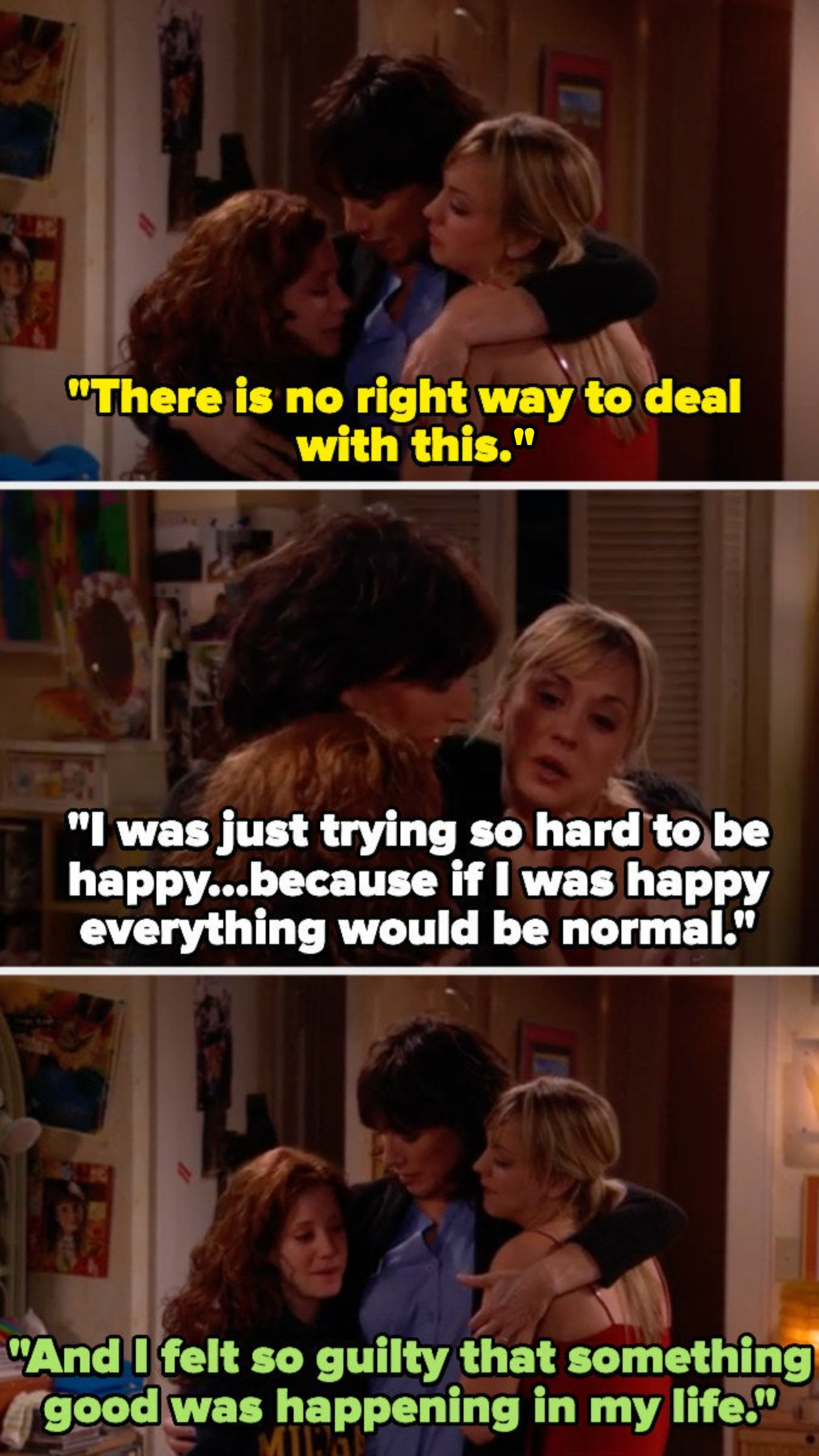 Note: Submissions have been edited for length/clarity.