Here are 24 more stressful movie scenes people had to watch through their fingers:
1.
In Titanic, when Rose has to break Jack's handcuffs with the ax:
2.
The opening scene of Inglourious Basterds, when Hans Landa questions the farmers while the Jewish family hides under the floor:
3.
And the scene when Hans Landa questions Shoshanna while they eat strudel, and you're not sure if he recognizes her from the Jewish family or not: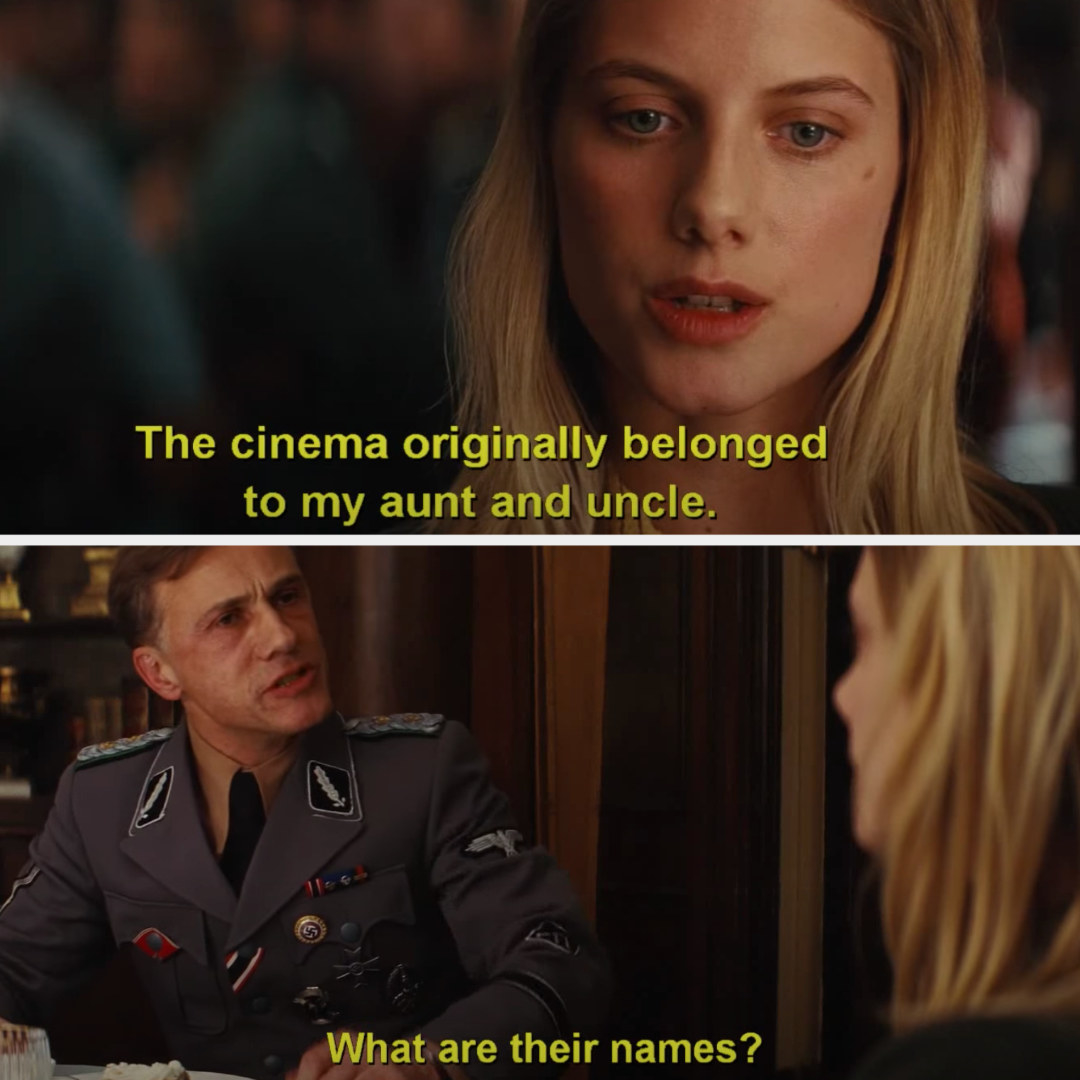 4.
In The Shining, when Wendy sees what Jack has been typing:
5.
In Avengers: Infinity War, when the Guardians (plus Strange, Tony, and Peter) are trying to get the glove off Thanos:
6.
The reentry scene from Apollo 13:
7.
In Tangled, when Rapunzel and Flynn/Eugene are stuck in the cave as it fills with water: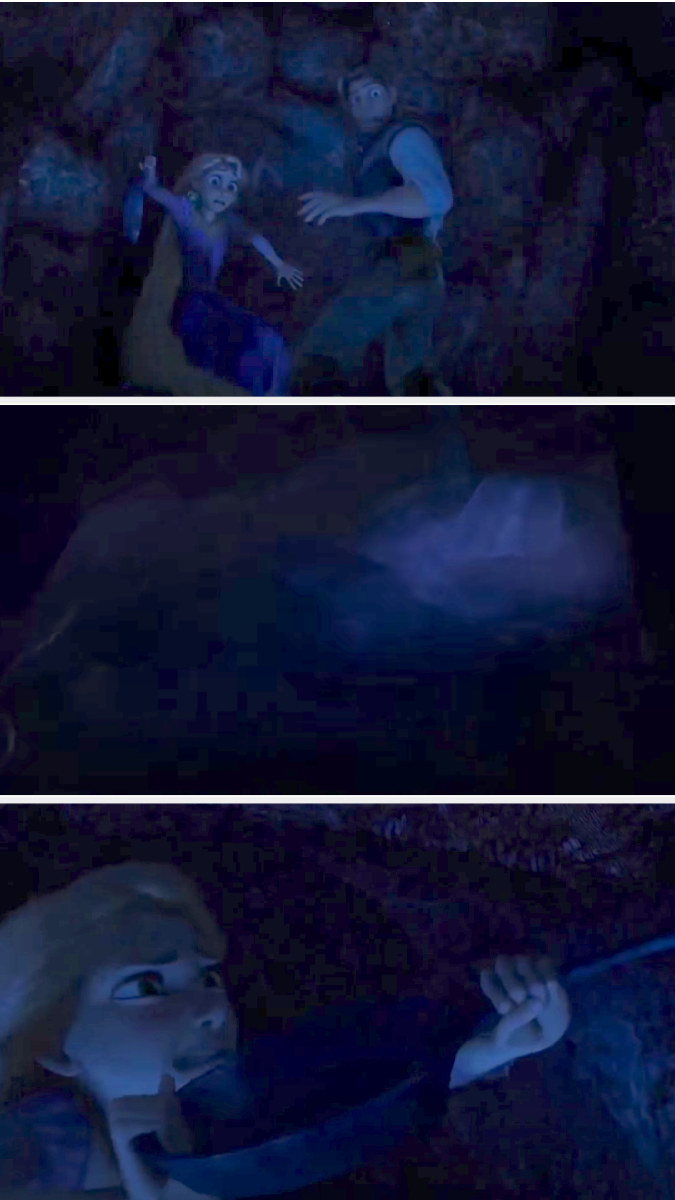 8.
The "funny guy" scene from Goodfellas: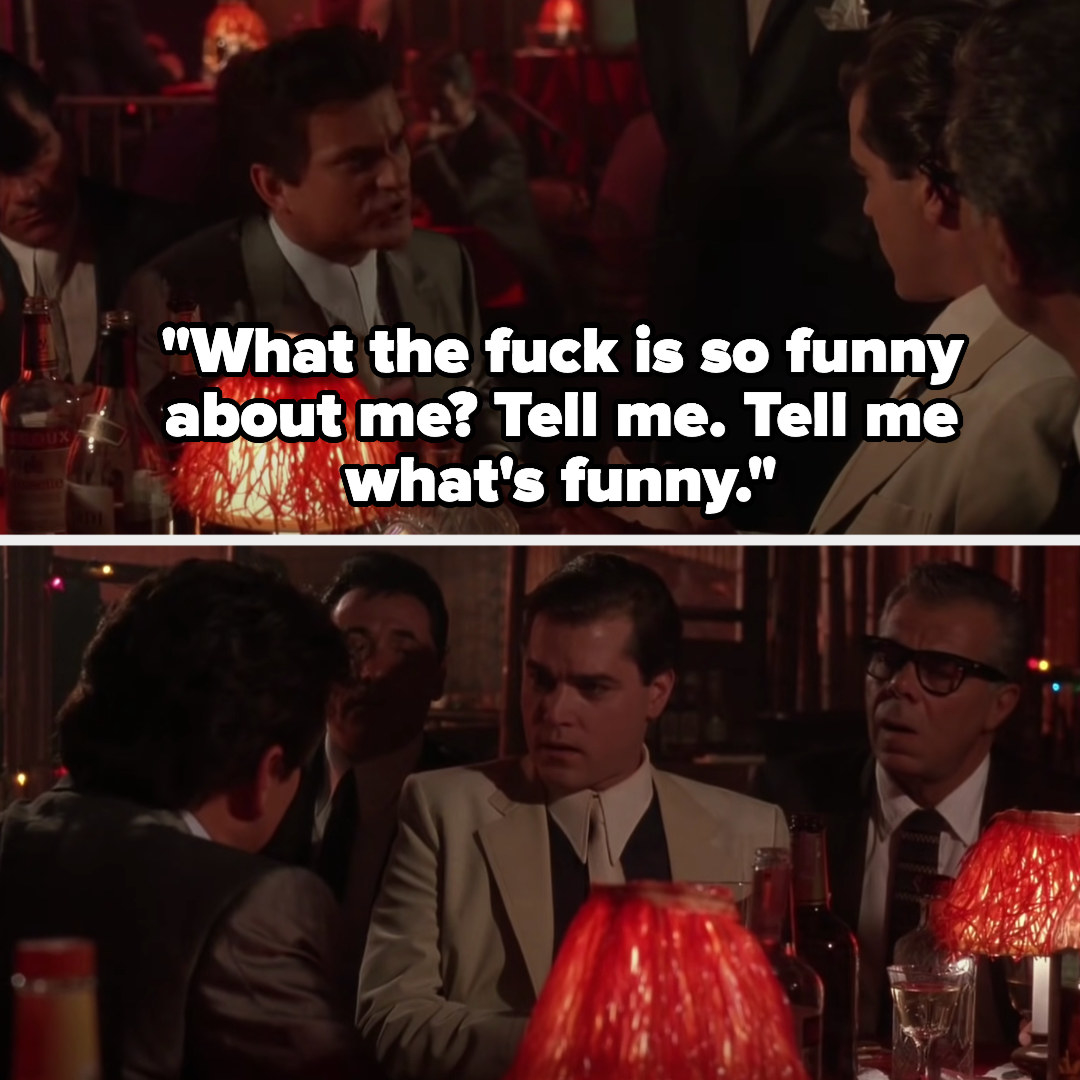 9.
The bathtub scene in What Lies Beneath, when Claire is paralyzed and the bathtub is slowly filling with water:
10.
In Sweeney Todd, when Sweeney is about to kill Judge Turpin: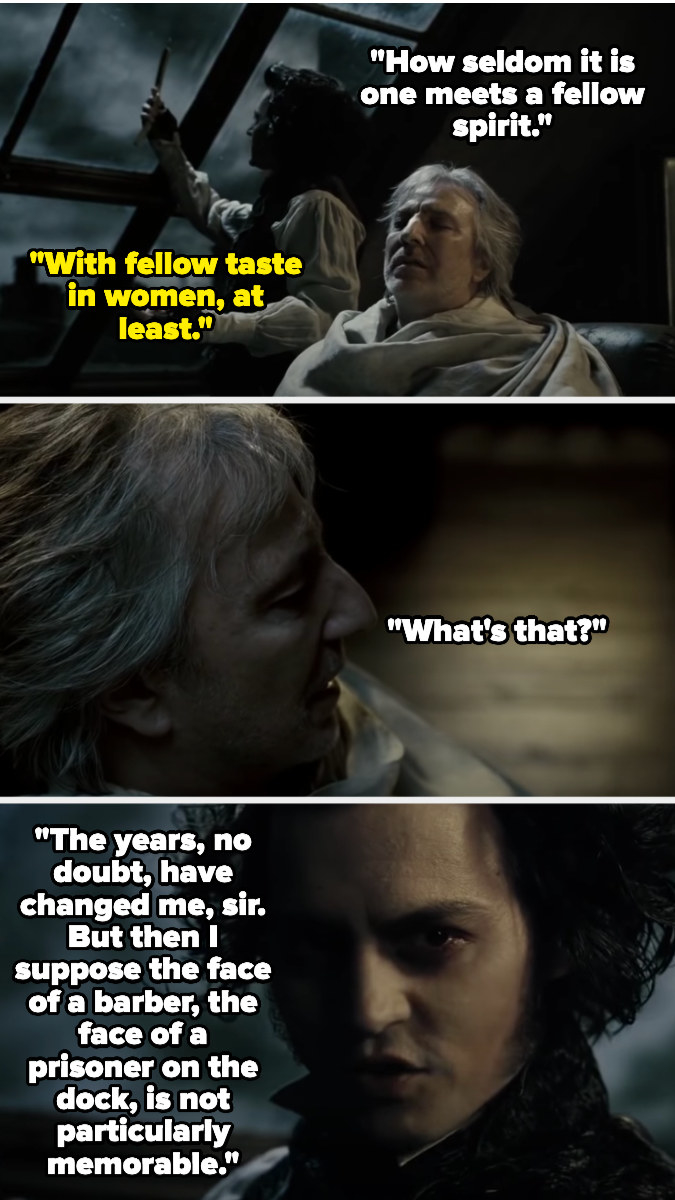 11.
In Dunkirk, when the pilot is trying to get off his plane as it sinks:
12.
The nail scene from A Quiet Place:
13.
The scene in The Social Network when they talk about the values the shares were diluted to: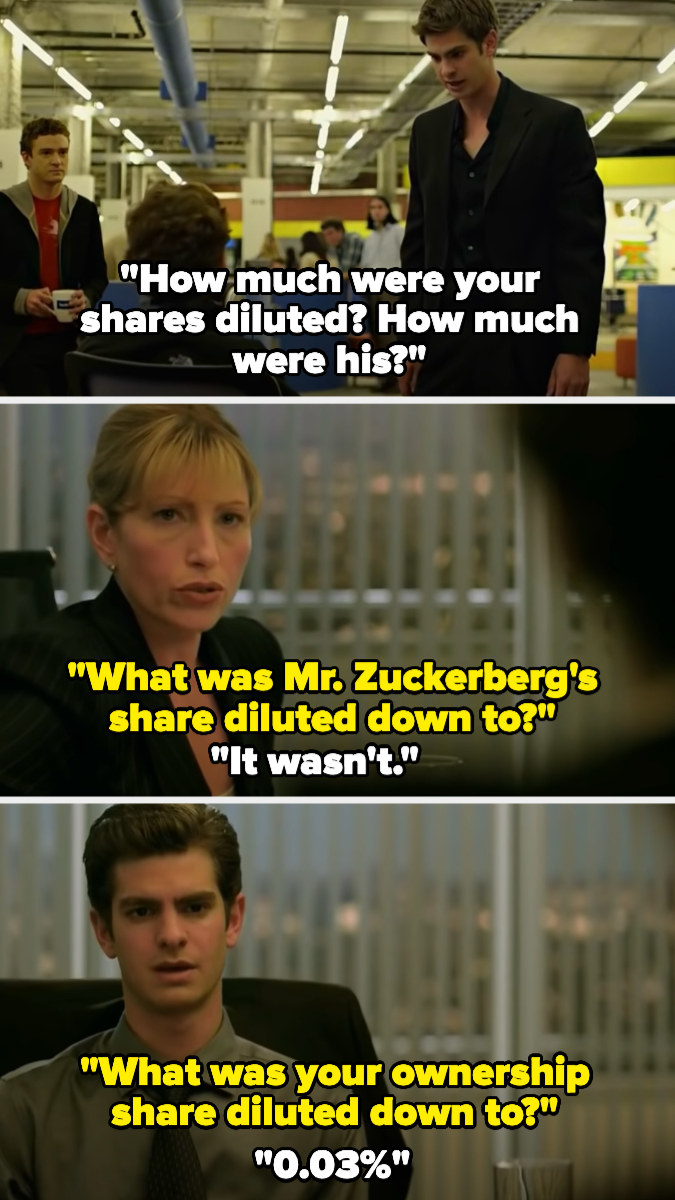 14.
In Deadpool, when Wade is tortured through oxygen deprivation for an entire weekend until he mutates: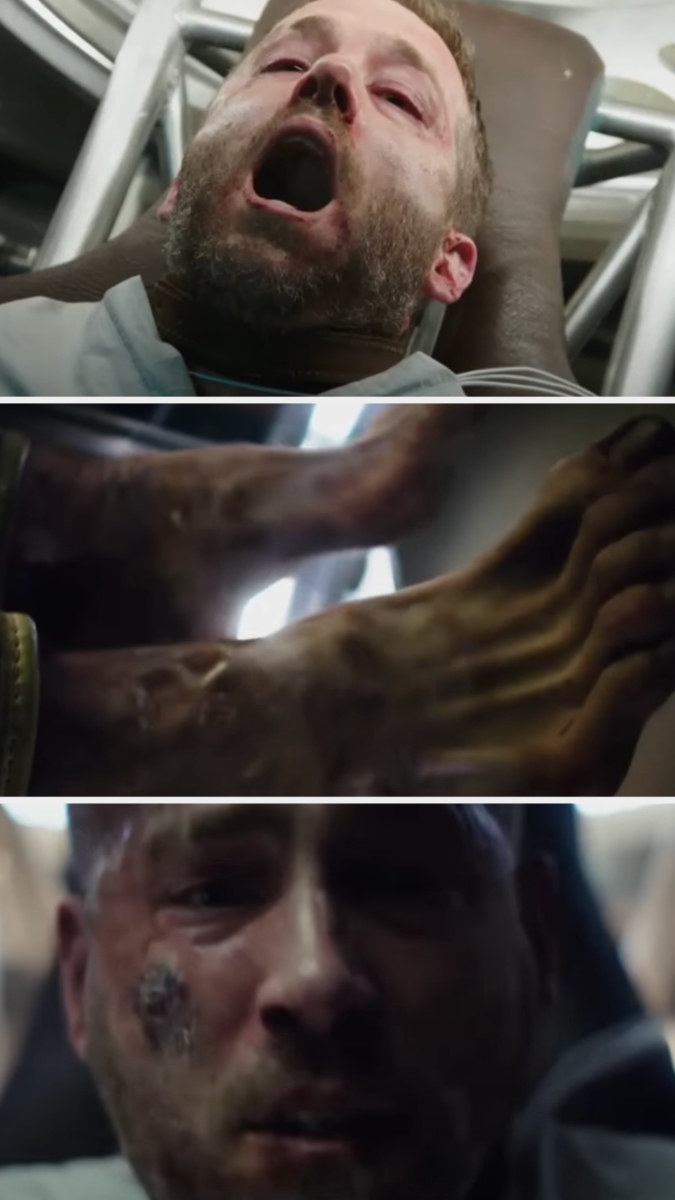 15.
The Spotlight scene when Matt runs down his street and stops in front of a house a block away where accused priests live: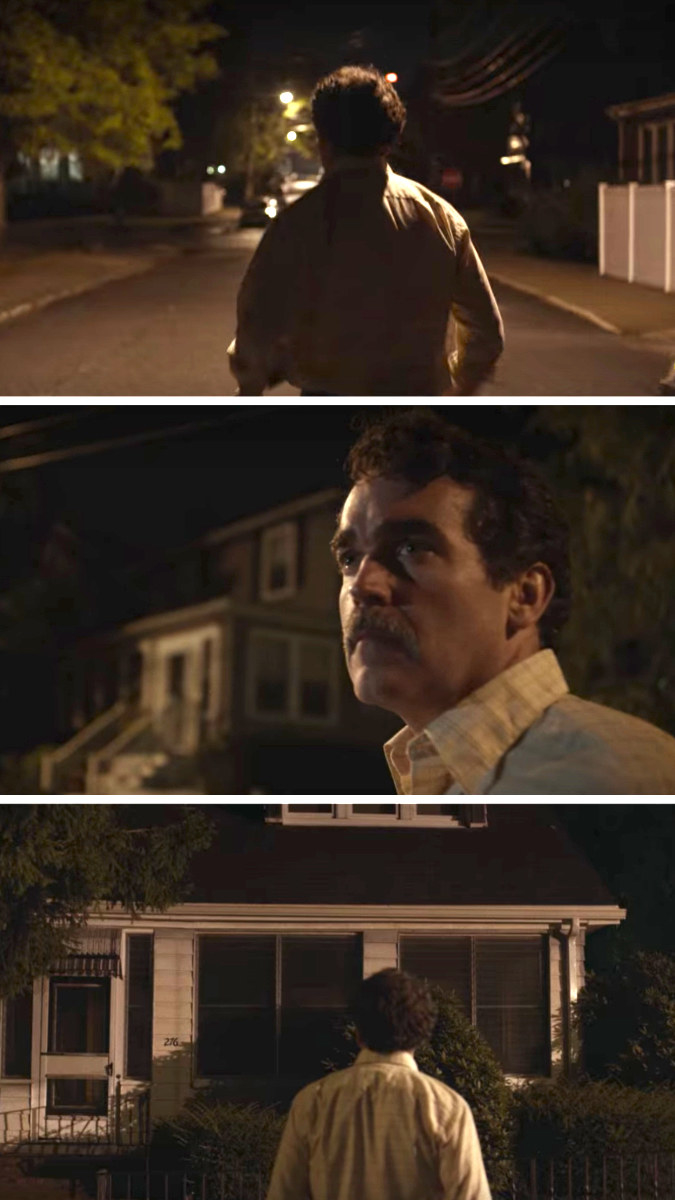 16.
In Misery, when Paul is trying to get back to his room before Annie comes in and realizes he's left his room: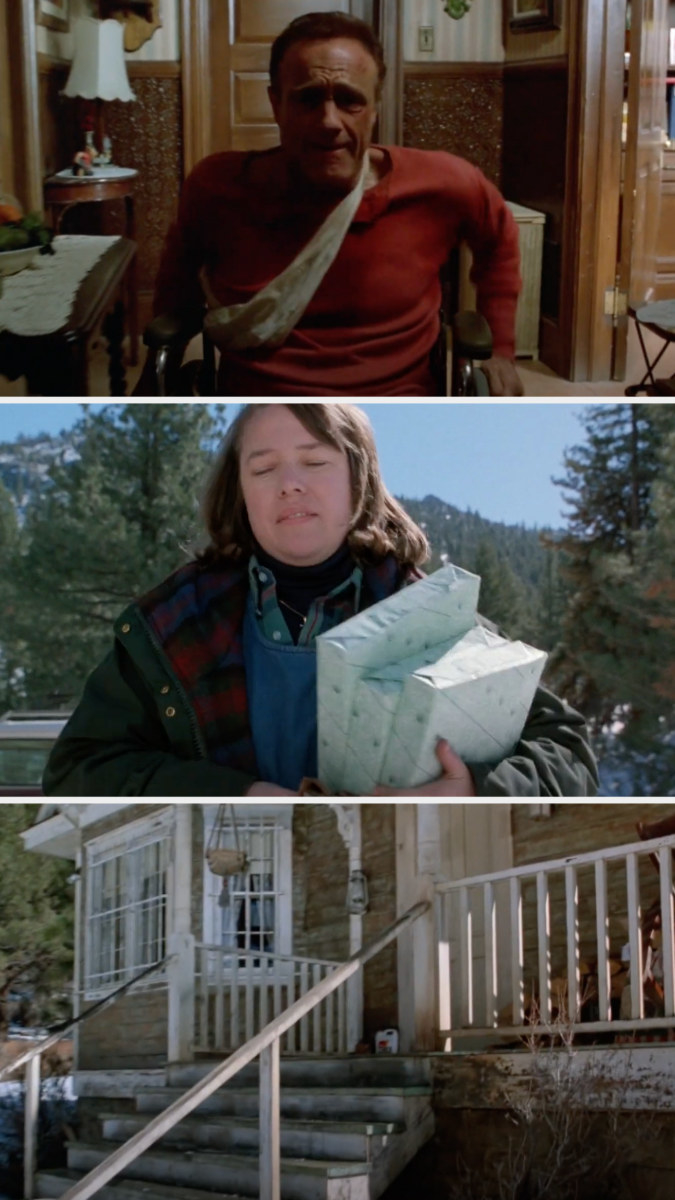 17.
In Come and See, when a bomb goes off by Flyora and he can't hear anything, even as Nazi soldiers advance:
18.
In Sleeping With the Enemy, when Laura opens the cabinet to see the cans arranged the way Martin liked, and realizes he's in the house: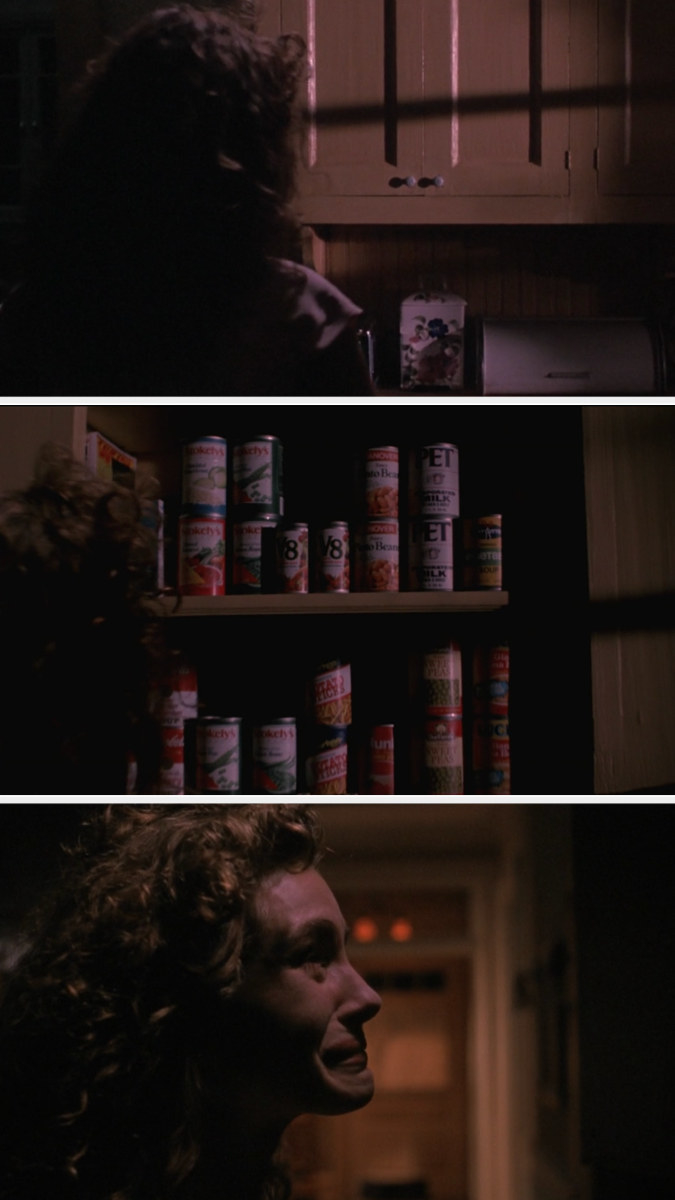 19.
The whole plane crash scene in Cast Away: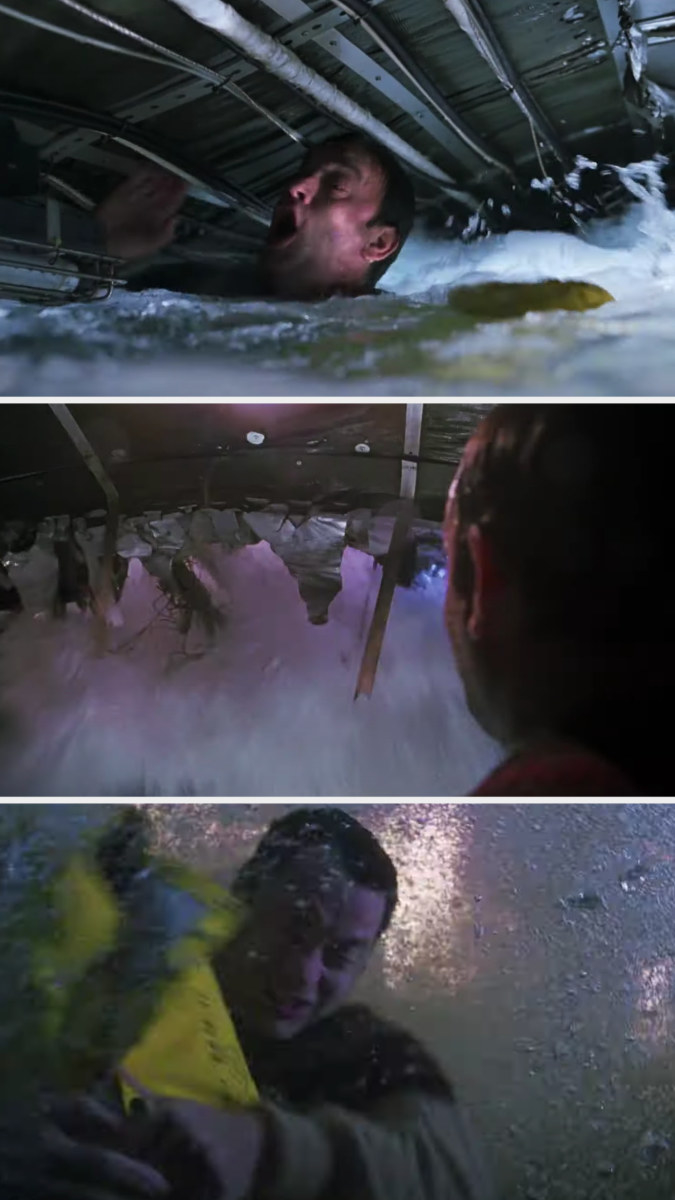 20.
In Queen & Slim, when Queen and Slim are about to escape on the plane and the police show up: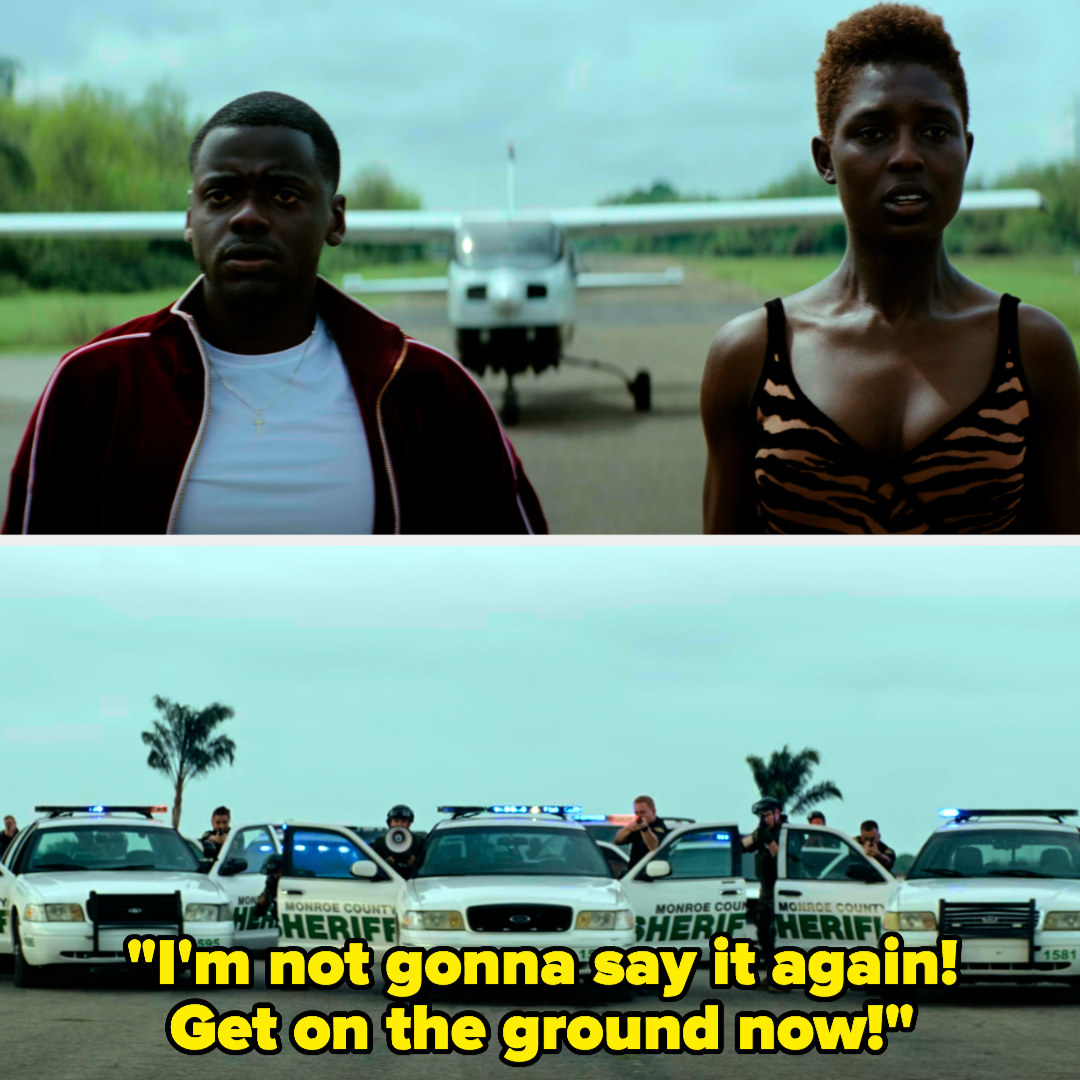 21.
The scene from The Hunger Games: Mockingjay — Part 1 when Gale and the rest of the team break into the Tribute Center and President Snow reveals he knows they're there: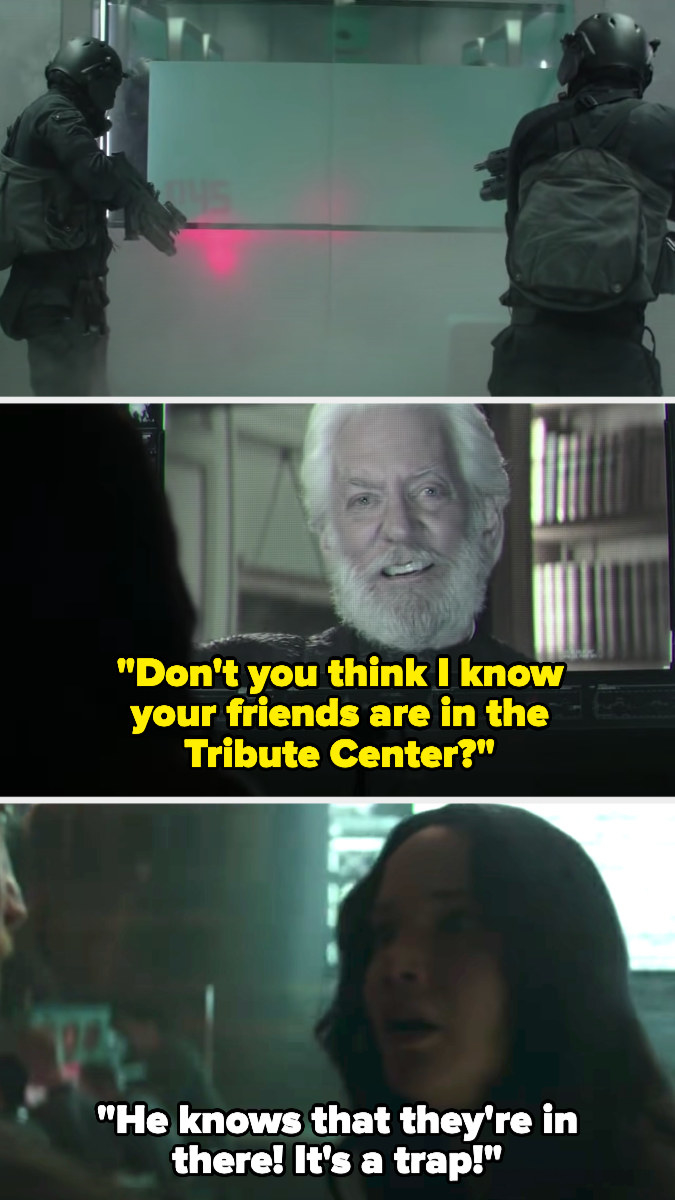 22.
And the scene from The Hunger Games: Mockingjay — Part 2 when Gale is fighting against the sewer monsters and trying to get up the ladder.
23.
In Whiplash, when Terence sabotages Andrew by playing a new song last minute at the festival and not giving him the sheet music: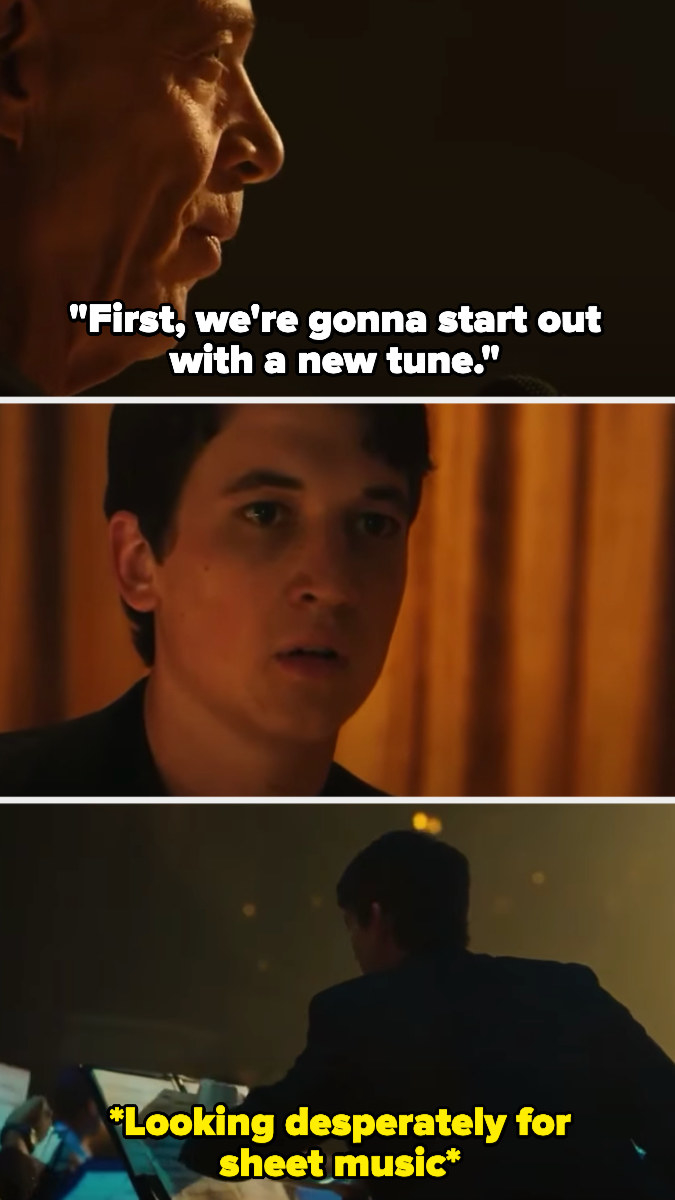 24.
And finally, in Crash, when Daniel's daughter jumps into his arms as Farhad shoots, and you think he's shot her: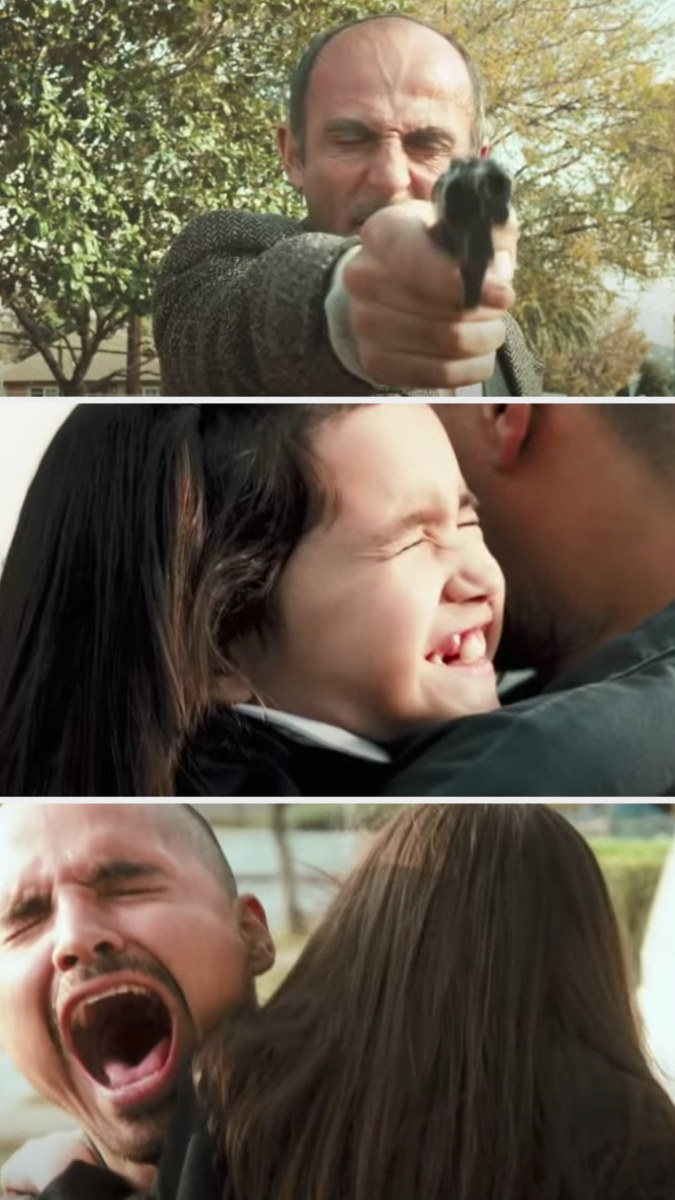 Note: Some submissions have been edited for length and/or clarity.