I have never felt more like a Disney princess than during this quarantine.* I've been watching a LOT of Disney movies, and I've noticed a common theme: people stuck inside who long to see the world and have adventures. Um...is that not all of us right now??
So because I really have nothing better to do, I have assembled a playlist of Disney songs that are suddenly VERY applicable to what we are going through right now. Feel free to belt them out your windows.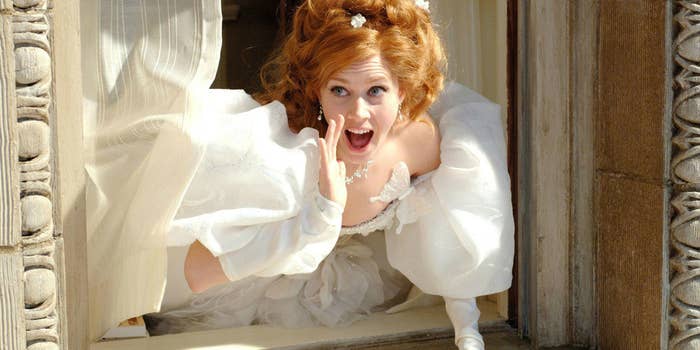 PART I: THE BEGINNING OF THE QUARANTINE
1.
When you were first cautioned to stay inside: "Where You Are" from Moana
2.
When your mom started lecturing you to quarantine: "Mother Knows Best" from Tangled
3.
When you saw people not practicing social distancing out your window and considered joining them: "Out There" from The Hunchback of Notre Dame
4.
When you realized your next two vacations were cancelled: "Belle Reprise" from Beauty and the Beast
5.
When the grocery stores started to run out of things like cleaning products and toilet paper: "The Bare Necessities" from The Jungle Book
6.
When most of your responsibilities disappeared and you tried to convince yourself this could be "a good thing": "Hakuna Matata" from The Lion King
7.
...But then you quickly ran out of things to do: "When When Will My Life Begin?" from Tangled
8.
When you started video chatting a lot more with your friends and family, since you don't know when you'll see them again: "You'll Be In My Heart" from Tarzan
9.
When they closed beaches and public parks: "How Far I'll Go" from Moana
10.
When you realized the quarantine was going to be a lot longer than you'd thought, and told yourself you could make it: "Go the Distance" from Hercules
PART II: THE MIDDLE OF THE QUARANTINE
11.
Whenever you look at old photos and remember when you were allowed to actually be in the same room as your friends: "Part of Your World" from The Little Mermaid
12.
When you start going stir crazy and can't stop bothering your roommates: "Do You Want to Build a Snowman" from Frozen
13.
When you spend Saturday night getting wine drunk by yourself, missing your friends: "When We're Human" from The Princess and the Frog
14.
When you start to feel hopeless because there's no end of the quarantine in sight: "The Next Right Thing" from Frozen 2
15.
When you get sick of staying inside and tell yourself everything will be normal by summer: "In Summer" from Frozen
16.
When you have an existential crisis over what this all means and why it's happening: "When I Am Older" from Frozen 2
17.
When the end of the quarantine feels near, and you start to dream about the future: "Human Again" from Beauty and the Beast
PART III: THE END OF THE QUARANTINE
18.
When you're finally told you're allowed to go outside again: "For the First Time in Forever" from Frozen
19.
When you finally do go outside: "When Will My Life Begin (Reprise)" from Tangled
20.
When you finally host guests after the quarantine is over: "Be Our Guest" from Beauty and the Beast
21.
When your newfound freedom gives you a whole new appreciation for life: "A Whole New World" from Aladdin