1. About 130 teams apply each year, but only 28 are selected to appear on the programme.
2. Every team that applies gets invited to meet with the producers. They have to take a written test of 40 questions to prove they have what producer Irene Daniels calls "a certain baseline of knowledge – which is quite high".
3. But producers are also looking for "strong characters" in the interviews – students with a "certain amount of personality" who can "stand up to Jeremy" and "aren't going to bottle it."
4. The teams also have to take a team photo at the interview. The producers get them to smile by making them saying "Jeremy".
5. The producers then grade all the teams they've met according to how well they scored with an A, B, C, or D – and also judge how well they did in their interviews. This helps the producers quickly cut about 60 teams.
6. Only Oxford, Cambridge, and the University of London are permitted to submit teams from individual colleges.
7. Edinburgh University is one of the most frequent teams to appear on the programme – but has never won.
8. Paxman once described the impressive knowledge of young contestants on the programme as "life-affirming".
9. The voice-overs announcing each contestant's name and institution are actually done live in the studio.
10. These voice-overs have been done by Roger Tilling since 1997. He's also done voice-over work for Top Gear and Naked Science.
11. The highest ever score in a match was achieved by the University College Oxford team, with 520 points against Reading in the first round of the 1987 competition.
12. The highest ever combined score in a match was also in 1987, when University College Oxford beat the Open University 405 to 335, for an aggregate score of 740 points.
13. Manchester University and Magdalen College Oxford are tied for the most championships ever – four.
14. Manchester has an intense audition process and team training sessions which include buzzer speed tests, an effort led by Stephen Pearson, a university librarian, since 1997.
15. Pearson has also attended nearly all of the recordings of the Manchester team in action, to support his team.
16. The lowest score of any team in the original or revived series was Sussex University's meagre 10 points in 1971-72.
17. In 2009, Exeter University scored a dreadful 15 points – the lowest in 30 years. "We knew the answers, we just didn't know them in time," said contestant Richard Stearn.
18. The programme is filmed in Salford's MediaCityUK.
19. It's up to each student union or Oxbridge college president to decide how to pick their teams. Some hold a qualification quiz – but some just choose their mates.
20. The highest winning margin was when the Open University beat the Charing Cross Hospital team in 1997 by 350 points.
21. The original programme ran from 1962 to 1987 and was hosted by Bamber Gascoigne, who apparently personally verified every single question asked.
22. Gascoigne would have the question cards sent to his home in Richmond to do so.
23. The bonus questions were on pink cards and the starter questions on blue cards, with references on the back sourcing each question. Gascoigne would scribble his own notes and "extra facts" all over the cards, to help him sound more brilliant when delivering them.
24. He did, however, once have trouble pronouncing "Duran Duran".
25. According to David Elias, a question setter on the original series, the show's producer Peter Mullings wouldn't allow any questions about or mention of Macbeth, in respect of the old superstition in theatre circles about naming the play.
26. The original series was cancelled in 1987 due to "low viewing figures."
27. Bamber Gascoigne's name is an anagram of "Organise BBC game" – but when he hosted it, the show was on ITV.
28. Gascoigne, now 80, recently inherited a 500-year-old manor from an elderly aunt, and is now attempting to rescue it from ruin.
29. Author David Nicholls wrote a novel in 2003 about a student's experience on University Challenge entitled Starter for 10, which was adapted into a film in 2006 starring James McAvoy and Benedict Cumberbatch.
30. University Challenge is based on the American show College Bowl, which began in 1953 as a radio programme and ran until 2008 as a live competition.
31. The team from Leicester University were the champions of the first series, in 1963.

32. Famous former contestants include Stephen Fry, Christopher Hitchens, Malcolm Rifkind, and David Aaronovitch.
33. Manchester University was temporarily banned from appearing on the programme after a 1975 incident in which contestants (including Aaronovitch) answered questions with "Trotsky", "Marx", and other other leftist leaders in protest of the show's perceived Oxbridge bias.
34. "It just seemed faintly irritating," Gascoigne said of the incident. "We stopped the show two or three times and said, 'Look, don't go on being ridiculous. Why don't you just settle down and behave sensibly?'"
35. One of the rebellious Manchester contestants later said: "This went on for some time – but actually, we only knew about five or six revolutionary leaders, so we ran out of them after a while."
36. Producers decided to air the show anyway, deciding it would make the students, rather than the show itself, look "ridiculous".
37. When Stephen Fry appeared as a contestant in 1980, it was his first time on television.
38. He would appear four years later on The Young Ones in a sketch making fun of University Challenge, pitting "Scumbag College" against "Footlights College".
39. The show was revived in a new series starting in 1994, and commissioned Manchester artist Adrian Moakes to sculpt the trophy – a book with the words "University", "Challenge", "Adrian", and "Moakes" engraved on it, with each letter in a different script including Hebrew, Braille, and Cyrillic.
40. Each winning team must return the trophy for the next year's final, to be taken home by a new team.
41. Some of Jeremy Paxman's trademark quips on the show have included, "You'd like to un-say that, wouldn't you? But you can't!", "I think you need to find somewhere quiet to curl up and die!", "It was Led Zeppelin – rather like your performance!", and "Let's see if you get these bonuses right. They're on French land borders, you smartarses."
42. Contestants get to keep their name plates after the recording.
43. The contestants also get to have their hair and makeup done before the taping.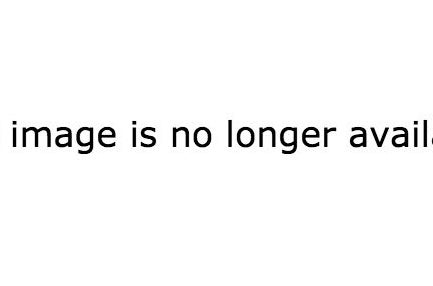 44. In 2009 there was ~scandal~ when Corpus Christi College, Oxford were stripped of their title after it was revealed that one of their team members, Sam Kay, had actually graduated in 2008 before the final was filmed.
45. Kay had planned to stay on to do a master's, but was denied funding, so went to become a trainee accountant instead.
46. Now, postgraduate students have to have secured funding in order to compete.
47. It was the first time a winning team had ever been stripped of their title. The title then went to the runners-up, Manchester.
48. To avoid future scandals, the BBC sent round a seven-page document to all 28 competing teams clarifying that "all team members (together with any reserve member) must be students during both the 2008/2009 and 2009/2010 academic years at the same university or college".
49. Former host Bamber Gascoigne described the whole affair as a "fiasco".
50. The disqualified team had been captained by Gail Trimble, who gained cult fame for her impressive knowledge. She won 825 of the team's total of 1,235 points in the run-up to the final and often left Paxman speechless.
51. In the 2015 series, only 25 out of 128 contestants were women.
52. University Challenge is Britain's oldest and longest-running quiz programme.
53. The Tumblr account "Cuties of University Challenge" is updated regularly and features male and female contestants from the show.