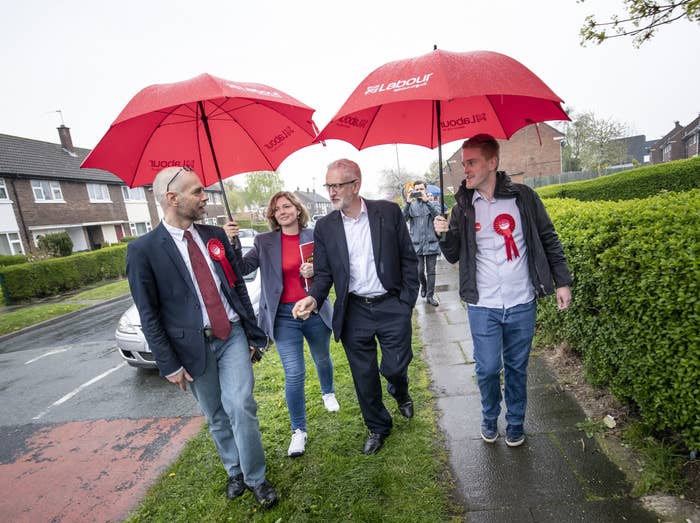 Party activists from across the political spectrum have told BuzzFeed News that they are terrified of a winter election because in the current fraught political climate they do not feel safe campaigning in the dark.

With no party able to effectively govern, and divisions deepening over Brexit, a general election is looming ever larger on the horizon. But with the days shortening and dark nights creeping in, party activists say that their campaigning activities would be limited to daylight hours because of fears of doorstepping at night.
BuzzFeed News spoke to campaigners, local councillors, and staff of MPs from Labour, the Lib Dems, and the Conservative Party, who recounted abuse they had already received, and who said their ability to campaign would be impacted because they could not go out in the evenings due to fears of violence.
Most of those BuzzFeed News spoke to asked to remain anonymous, with some saying they had received abuse online and did not want to risk being targeted further.
One Labour activist, who works for an MP who represents a constituency in the north of England, said: "I wouldn't ever feel comfortable campaigning after dark, usually we stop at dusk. It feels especially unsafe this time round, as the political climate is so toxic, so I think I'll be even more cautious, not even leaflet deliveries."
They also said their boss had received threats and described what they called "police interventions".
"They are now taking my boss off all public records," the staffer said, "electoral roll, car register, tax, everything.
"[There's] lots of anger in constituent enquiries; the way the MPs are talking to each other in the chamber and around the palace, it's really grim — I've heard fellow activists and staffers even seriously talking about the next Jo Cox."
Batley and Spen Labour MP Jo Cox was killed during the EU referendum campaign in 2016 while on her way to a residents' surgery in her constituency. Extreme rightwing terrorist Thomas Mair was sentenced to a whole-life tariff for the murder.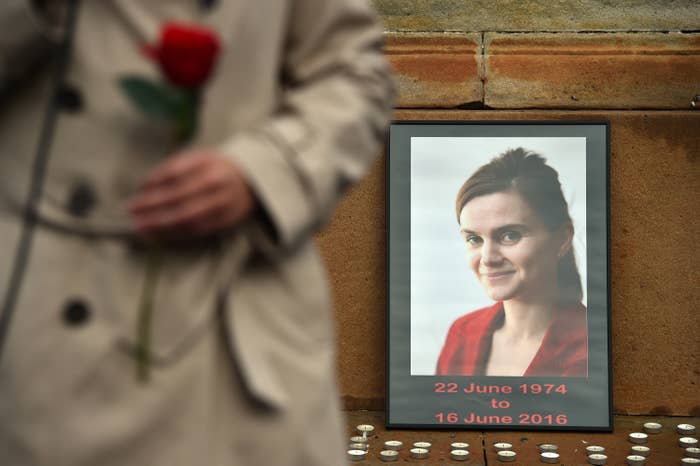 The staffer — who has been involved in previous general election campaigns — also said that an election during the winter months would impact on the amount of campaigning that they were able to do, and would mean that operations would have to be scaled back.

They said: "We will not allow activists to go canvassing after dark, so it will limit normal members' sessions to the weekends. I imagine we might get a handful of older retired members to weekday sessions."
"I also expect we'll find it harder to get volunteers to deliver leaflets — currently we're considering options including fewer leaflet drops, raising funds needed to cover commercial delivery, scaling back the canvass rounds, shortened road-groups. Staff in our office are even discussing working alternative hours in order to do our voluntary canvassing and leafleting we'd usually do in the evenings."
One Lib Dem activist, also in the north of England who asked not to be named, told BuzzFeed News: "I live in what you can say is a pretty safe area, and I've been campaigning throughout the year and generally the response has been positive, or at least polite and non-confrontational.
"An incident did occur during the European elections which did shake my confidence — I've been told to firmly go away or well, fuck off before, but this felt different. Basically, I posted a leaflet to an address. I heard a rumbling come down the stairs in the house, alerted by their barking dog. Before I left the front garden, the chap opened the door and let his dog on me.
"I was able to get out sharpish, but the chap continued with some vitriol — the amount of anger directed at the message 'Stop Brexit' on the leaflet surprised and well, frightened me. We're on a general election footing now, but I must admit, going out any time of the day, let alone at night, even where I live does scare me."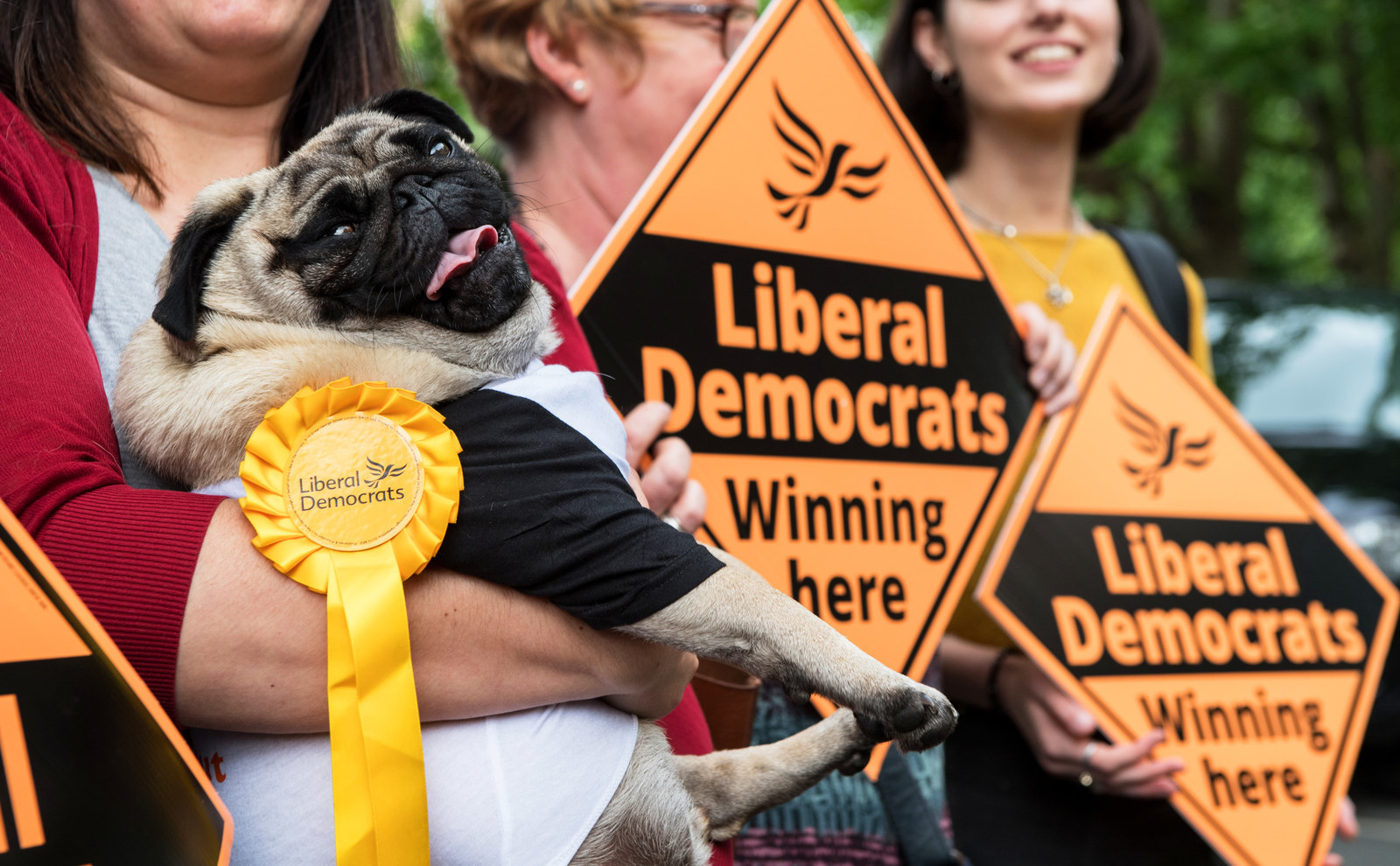 They told BuzzFeed News that "winter is going to make things harder," adding: "If I was in a group of people, even pairs, that would help. Individually, I wouldn't really [go out campaigning]. Especially doorstopping or leafleting."

Hollie, who asked BuzzFeed News not to use her full name, is a young Conservative Party activist in the south of England. She said she has been shouted and sworn at, and chased down the street, and has been targeted by both "the left and the extreme right".
"I've done probably 200 or 300 hours worth of canvassing, campaigning, and there's been a couple of occasions where it hasn't been as pleasant," she said. "I've had people run after us with the campaign material… I've had death threats on social media, I was 14 at the time when it started, I've been told [by a man] that he's going to march up to Parliament, I've been told that all politicians should be hanged, I've had people swear at me, say that the Tories need to be dead…"
She said that her experience of campaigning in this year's local elections has left her too afraid to go out door-knocking in the dark.
She told BuzzFeed News: "During that time we got so much hate for it, it's put me off campaigning in the dark. This year, especially during the election, people were talking to me about national issues and getting so angry at me, I had to walk away sometimes."
A winter election, Hollie said, would make things difficult. "It would make it much harder to campaign after 5 or 6 'clock…canvassing in the dark, late at night, it scares me," she said.
Earlier this year, BuzzFeed News reported that the specialist unit set up following Jo Cox's death and tasked with investigating crimes against politicians had seen a massive increase in reports.
Last month, a man was arrested and later fined after a disturbance at the constituency office of Birmingham Labour MP Jess Phillips, and several other MPs have spoken out about the threats that they have received and their fears for their own safety.
The attack on Phillips' office came a day after furious female MPs criticised prime minister Boris Johnson for the language he used in Parliament, saying that he was putting their lives in danger.
In a heated exchange in the Commons, Paula Sherriff, MP for Dewsbury, told Johnson: "We stand here under the shield of our departed friend with many of us in this place subject to death threats and abuse every single day.
"And let me tell the prime minister that they often quote his words — 'Surrender Act', 'betrayal', 'traitor' — and I for one am sick of it. We must moderate our language and it has to come from the prime minister first."
Johnson replied: "I have never heard such humbug in all my life," as MPs on the opposition benches shouted "shame."
Now, BuzzFeed News has heard from councillors, staff of MPs, and relatives of parliamentarians, who say that the climate of hostility surrounding MPs goes way beyond those in the House of Commons — it also impacts on many others back at home in their constituencies.
BuzzFeed News spoke to the child of an MP, who agreed to an interview on the basis that neither they nor their parent was named.
They said: "Things have definitely got worse recently — obviously when Jo Cox was murdered that was really scary but there was very much a sense of 'it's just one person,' but now it feels as if there's almost a tacit endorsement that it's OK to harass people in politics, and I do very much blame people like Boris Johnson and Arron Banks and these groups like Leave EU who are very much trying this American-style gutter politics.
"I think the language we use in debate is very important. The language of 'surrender' and 'traitors' is very worrying to me in that it seems an endorsement of harassment. I do worry that as someone who is quite active in left-wing politics that there are some people 'on my side' who also think this is appropriate. The banner in Manchester recently was completely unacceptable and I personally found that — and the endorsement by some people on Twitter — really quite upsetting."
They added: "In 2017, at the start of the campaign, I was worried about my mum losing her seat whereas this time round … I am more worried about there being some form of violence."
One Labour councillor spoke to BuzzFeed News on the night of the fractious debate in Parliament, saying, "My husband is a Labour MP. Like many other spouses, I'm at home in the constituency hundreds of miles from Westminster, alone with our children in our house with panic buttons and alarms fitted, watching and listening to this discussion about threats to our loved ones.
"It's hugely upsetting. I'm also in public life as a councillor and we are both totally committed to improving our community. But tonight I'm questioning whether we can continue doing the roles we're doing for the sake of our children."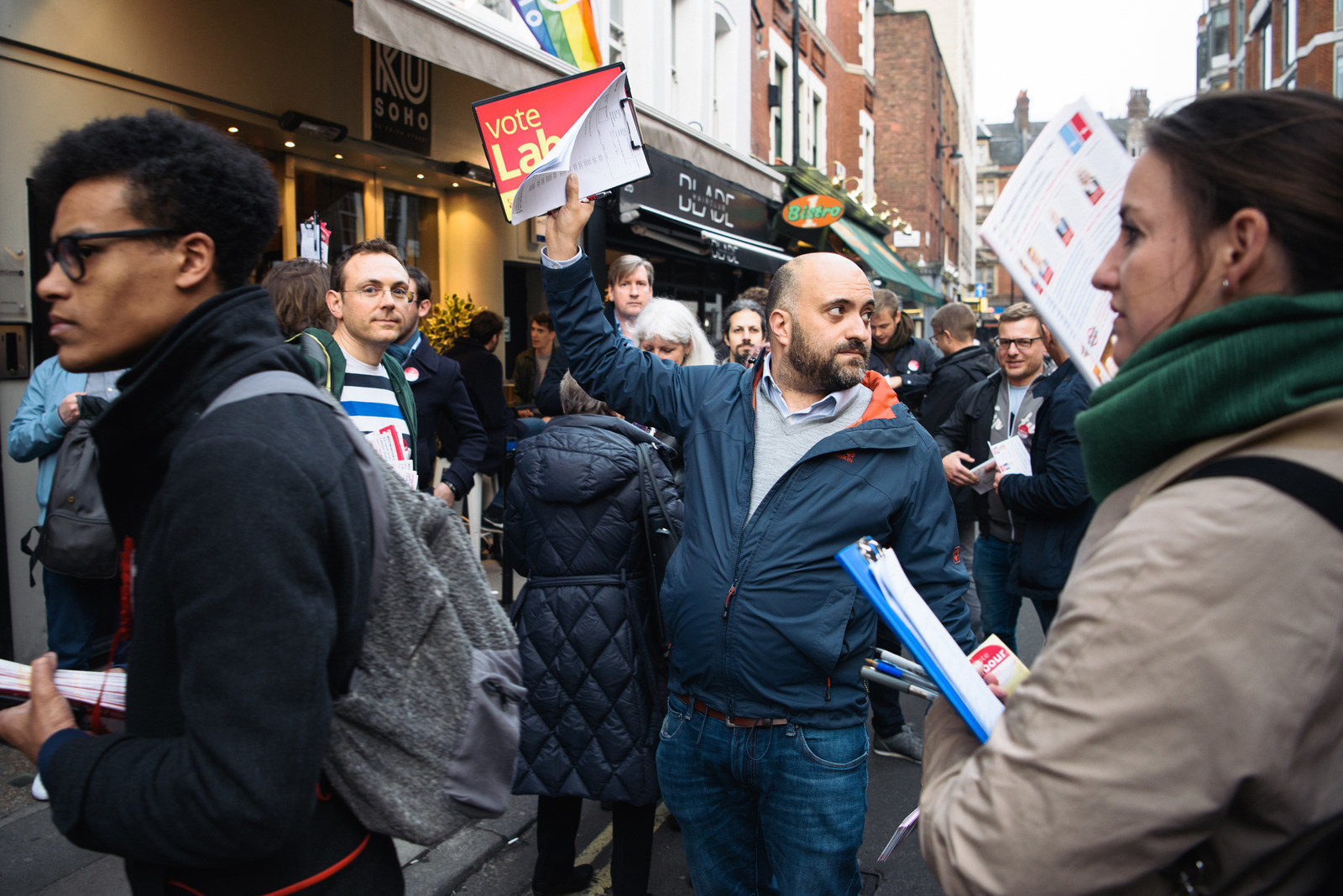 She later told BuzzFeed News that she did not have specific fears about a winter election, but that she was concerned about an election at any time given the current climate in British politics.

"It definitely feels a febrile atmosphere, lots of division in the country," she said.
The councillor told BuzzFeed News that she acknowledges that partners of those in other professions; police officers, paramedics, or members of the armed forces live in greater fear of their loved ones coming to harm, adding: "The last thing any of us would ever want is to be seen as a sob story — these jobs and being the partner of an MP is difficult, but it's only what other families have to deal with, with mum or dad working away. It's a privilege to serve and be elected, and MPs are well-paid."
However, she said: "What's different is, what people are worried about, is that the prime minister and other political figures are seeking not to dampen that atmosphere, and the fears that people have in these difficult jobs are dismissed as 'humbug'. The prime minister and others should acknowledge legitimate fears and calm them down rather than feeding them."
Another MP's spouse told BuzzFeed that their partner could no longer take their children out on day trips in the constituency because of the abuse they had received, including shouts of "traitor", and aggressive confrontations from members of the public.
On the night of the heated exchanges in Parliament, BuzzFeed News spoke to an MP's staffer, based in a constituency in northern England, who said that for the first time their family members were worried about their safety.
They said: "I work for an MP who has spoken out strongly for remain in a Leave-voting constituency, and my mother rang me to say she doesn't want me knocking doors if there is an election soon as she worried for my safety — it is awful and not to undermine what happening to MPs with the threats, but it is staff who often read them first, [before] bringing them to the attention of MPs."
BuzzFeed News later spoke to the staff member again, who said that they had been involved in campaigning, marches and demonstrations for years, but this was the first time that their mother had asked them not to reconsider.

They told BuzzFeed News that they are also a local councillor, and now have a personal alarm by their front door, after an "uncomfortable" confrontation with a constituent who came to their house.
The staff member said that their team had been discussing their fears around campaigning "for a good year" with particular fears about a winter election.
"We see a lot of the stuff that comes in [on social media]," they said, "and we started to think, if we're getting this on the Facebook page, what are we going to get on the doorstep? To be honest, it wasn't that pleasant at the 2017 election.
"We've started saying we're going to have to be really much stricter on keeping an eye on people [on the doorsteps], especially in the dark. The whole atmosphere has changed, and I think knocking the doors for a referendum or a general election is going to be really difficult for people."
Despite their fears, they said they would be campaigning in the dark evenings, "no two ways about it."
They also said that MPs' staff are often the ones who see the worst of the abuse, as not all of it filters through to the members themselves — but the impact on staff is not always included in the discourse.
"It does worry me," they said, "and I think a lot of people forget it's also the staff, and a lot of the staff are female. The MPs are upfront speaking in Parliament, but it's easy to forget we're often with the MPs when they're receiving the abuse, and it's us who pick the phone up, or the voicemail."
A Westminster-based staff member of a different Labour MP had similar concerns, saying that working for an MP often took a toll on people's mental health, adding that they and their colleagues had also personally been a target of threats from constituents.
They said: "My boss has gone through, and is still going through, numerous court cases over people threatening her and us as staff. We don't want an election in the winter because it's too dark and isn't safe to campaign. The last one was someone violently threatening of our caseworker, the longest running one is someone who tries to incite others to violence against us.
"As essentially the gatekeepers to the MPs, it is quite often staff that are the ones who come into contact with the abuse and threats first; we then have to be the ones that inform our boss that someone has threatened them, if we aren't the ones receiving it ourselves."
They continued: "We try to look out for each other, but considering how isolating Westminster can be, it isn't easy, and it's a totally different story for constituency staff, who quite often live in the same community as the aggressor."
There are efforts in Parliament to deal with the growing concerns surrounding abuse and harassment of MPs and their staff.
Mother and Father of the House of Commons, MPs Harriet Harman and Ken Clarke, have been pushing for a speaker's conference, which would gather evidence from those affected and report back to Parliament with recommendations.
MPs have also been working to develop a Joint Standard of Conduct, designed to help protect election candidates.
Catherine Anderson, CEO of the Jo Cox Foundation, told BuzzFeed News: "The worsening tone of political discourse, and the serious fears felt by many in public life as they go about their work — to themselves, their staff and their families — has demonstrated how urgently we need to return to the values of compassion, respect and kindness that Jo so believed in.
"The Jo Cox Foundation, set up in her honour, is currently tackling the growing threat of intimidation in public life by working with the Committee on Standards in Public Life to create a Joint Standard of Conduct, which we hope all political parties will sign up to ahead of any forthcoming general election.
"In these testing times, it is vital that we all come together, united by shared values, and build on Jo's poignant words: 'We are far more united and have more in common than that which divides us'."
The abuse is not limited to those in the House of Commons, but has also affected people involved in local politics.
There have been several reported incidents of violence towards council candidates and local campaigners. A Labour councillor in Great Yarmouth was punched in the face while out delivering leaflets; and a Conservative candidate was punched and sworn at while on the campaign trail in Colchester; while in Gloucestershire, a Conservative councillor was grabbed by the throat while leafleting locally.

In Lanarkshire, Scotland, a car was set on fire at the house of a Conservative councillor, with the blaze spreading to his house. Speaking after the incident, he said that he believed he had been deliberately targeted in a politically-motivated attack.
Local activists from Labour, the Lib Dems, and the Conservatives from across the country told BuzzFeed News that they were regularly subjected to abuse while out campaigning, and that they fear for their own safety, feeling that hostile exchanges with members of the public have the potential to turn violent.
Isobel, who asked BuzzFeed News not to use her full name, is a Lib Dem activist. She said there had been a significant increase in the abuse local campaigners in her area received since the Liberal Democrats said they would revoke Article 50 if they came to power.
She recounted one recent campaigning session, in which she received a significant amount of abuse. "I was repeatedly called 'traitor', I was also called a whore," she said. "The final nail in the coffin was I was called an 'undemocratic cunt.'
"I'm not that happy about it, I don't feel safe out campaigning, or even out delivering [leaflets] on my own. I'm not going out on my own at the moment because it doesn't feel safe to be going out canvassing — you don't know who's behind the doors.
"It's never bothered me before, but the increased level of aggression, and the increased use of violent terms, language about traitors... It doesn't feel safe."
Jamie Dalzell, a city councillor in Cambridge, told BuzzFeed News that he had also been the subject of abuse while out campaigning — but that local activists were determined not be bullied out of canvassing and were taking steps to protect themselves rather than stopping altogether.
"I had someone shouting across the street and then pursuing us with his phone out clearly recording, and screaming in my face about being a fucking traitor," he said.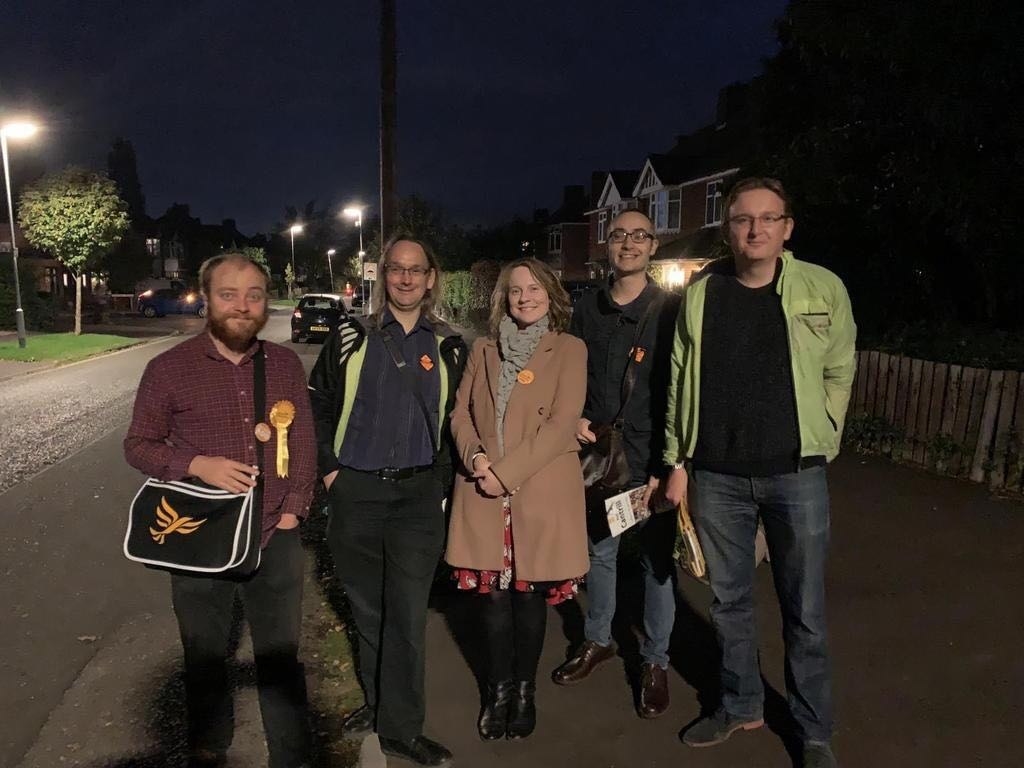 He added: "He was incredibly angry, it was quite uncomfortable how on the edge of control he was, which is quite intimidating when it's happening in person."

Dalzell said that he has been involved in politics for five years, but had not felt such anger from certain members of the public until recently.
"As a team, we're looking at ways of making sure people are in reasonable-sized groups," he said. The Lib Dems use an app for campaigning, he told BuzzFeed News, which means people can be sent off on their own.
"That can leave people quite isolated," he explained, "we're taking steps to not let people go off alone, running off a board, that way someone will know where everyone is. Little things like that make everyone feel more comfortable when there is some very evident anger in the community at the moment."
Sam Murray, a Conservative activist in Ipswich, told BuzzFeed News that she has been involved in community campaigning for some time, but that she began to experience hostility when she joined a political party and ran for election.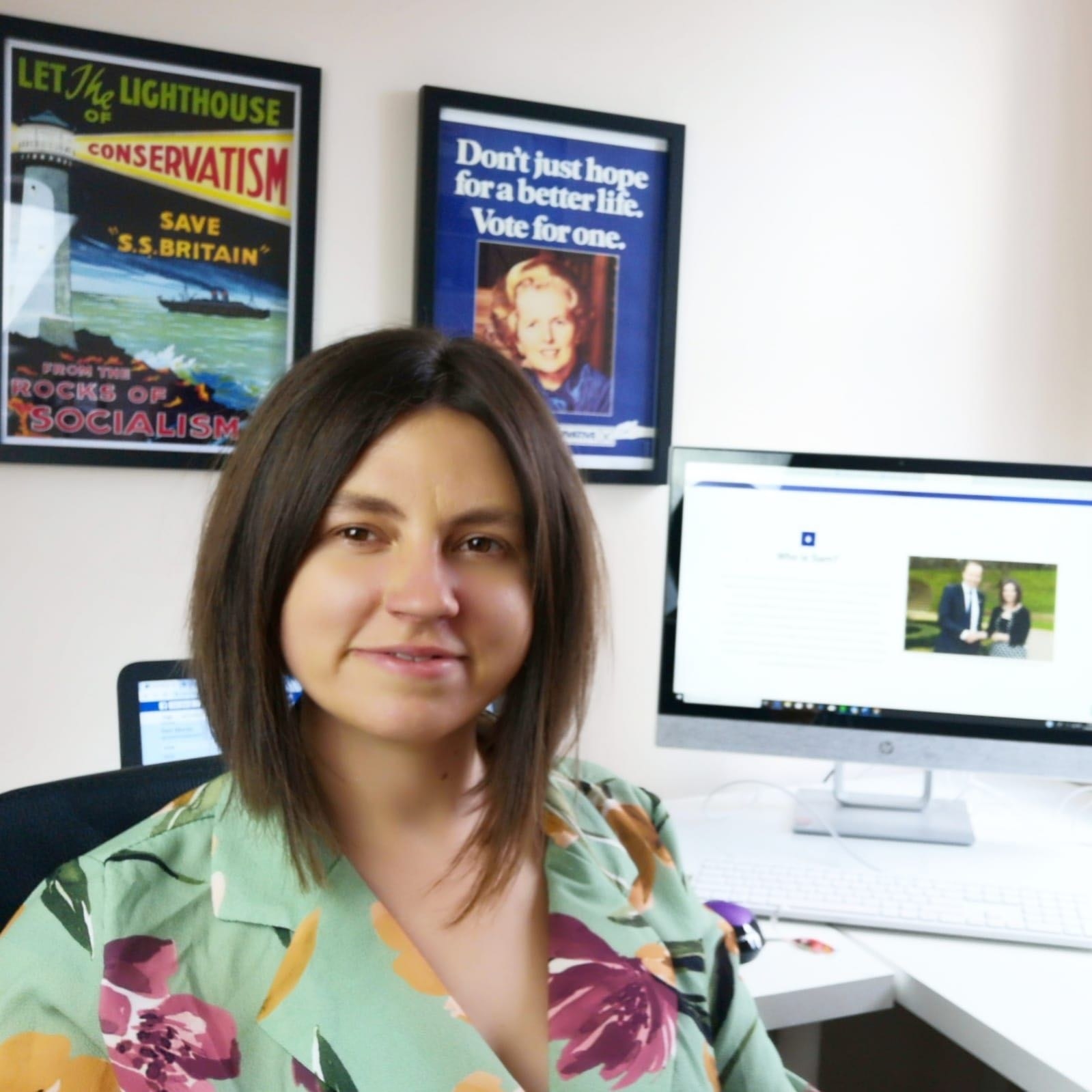 "Unfortunately I stood where I live," she told BuzzFeed News. "Walking my children to school was particularly difficult. I was being called a 'Tory c-u-n-t' in front of my child, parents chanting, 'karma is a bitch, and the bitch is going to get it'."

Murray said she first began to fear for her safety after a colleague in a neighbouring area was punched while out campaigning.
"We decided we weren't going out campaigning on our own — this year there's definitely more aggression than any other year that we've known," she said.
She added: "This isn't just a feeling now, this is actually dangerous. It was the first time I realised this isn't just abuse — we are potentially in danger."
And, like many of the others, she said that a winter election would make it more difficult to campaign. "We're very mindful of how quickly it becomes dark in the evening," she said. "I personally wouldn't feel comfortable going out in the dark anymore."
Murray said she believes that being a young woman in politics, makes her a particular target and that a lot of the abuse she receives has been gendered, including threats to rape her in her home, and vilification for being a single mother.
"[Politicians] are human beings," she said. "They go home to their families, and they should be treated as such … When you say you're standing [for election] you're no longer a human, you become a logo, so it's easier for people to attack you."