Can The Student Vote Save Jeremy Corbyn?
The Labour leader once quipped that his future in politics was secure because he had "youth on my side", but will the student vote in key battlegrounds abandon him for the Liberal Democrat pitch on Brexit?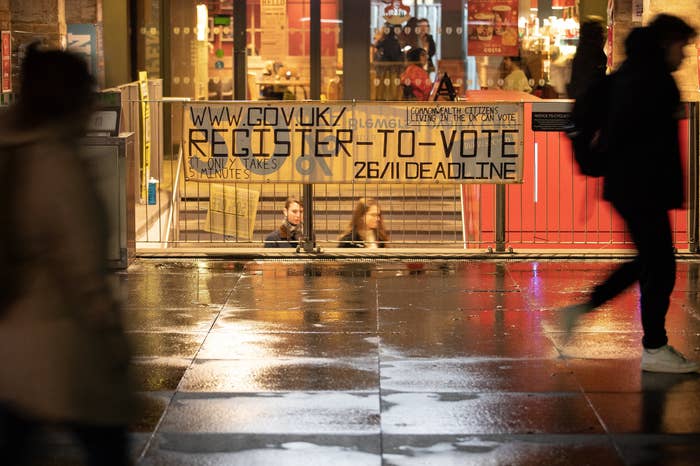 The only sign of the upcoming election is a hand-drawn "register to vote" banner draped across railings in Alexandra Square at the heart of Lancaster University's campus.

The lacklustre display belies the university's influence in one of several battlegrounds where students can decide who gets the keys to Number 10.
In 2017, the student vote in Lancaster and Fleetwood was among several constituencies credited with giving Labour a boost. The incumbent, Cat Smith, saw her majority grow from 1,265 to 6,661 in 2017 — an increase of more than 400%.
In the days that followed the election, a clip of Jeremy Corbyn joking that he had "youth on my side" went viral, and his party will be hoping that young people — many voting for the first time — will come out in force, won over by their student-friendly policies, such as a pledge to scrap tuition fees and a promise to hold a second referendum on Brexit.
Elections expert John Curtice said on Thursday that early polling data suggested that the most likely outcome was a sizeable Conservative majority, or a hung Parliament that could lead to a minority Labour administration propped up by pro-Remain parties like the Greens, SNP, and, of course, the Lib Dems. Every seat won — or lost — will be crucial.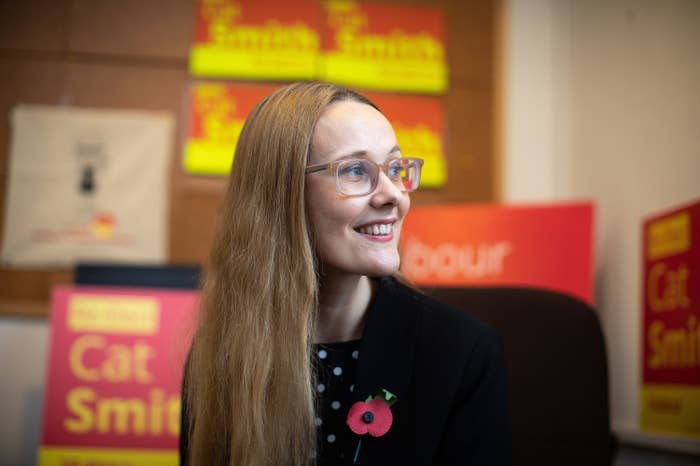 Between 2010 and 2015, Lancaster and Fleetwood was held by the Conservatives. It's a seat that Boris Johnson could regain, helping him secure the majority that would enable him to push the Brexit he wants through Parliament.

The Lib Dems, who say they will revoke Article 50 and stop Brexit if elected, expect to attract votes from young students, who are more likely to be pro-Remain, although the party's relationship with that base has been on shaky ground since its famous U-turn on tuition fees. A surge in popularity for them on campus would be a threat to Labour.
Lancaster and Fleetwood's student vote is particularly potent: Lancaster University alone has more than 9,600 registered UK students, while the University of Cumbria and Fleetwood Nautical College both have campuses within the constituency.
Peter Curphey, a 20-year-old history and politics student who cochairs the Lancaster University Labour Club, told BuzzFeed News that despite this being dubbed the Brexit election, the student vote is "more values-based".
"Labour's got such a solid set of policies that ... appeal to students that people are swinging behind us," Curphey continued. "People might have been a bit unsure before the election was called, but I think people realise just how important this election is and how consequential it's going to be for the next decade or so."
The Lancaster University Labour Club is the largest political society on campus, attracting around 35 students to meetings. As well as being responsible for on-campus campaigning, they provide willing volunteers to help the Labour effort elsewhere in the constituency, which voted 52% to Leave and 48% in favour of Remain in the EU referendum.
Among them is Amara Betts-Patel, who previously served on Lancaster City Council after winning a by-election in the ward that covers the university. One of the biggest challenges, she said, is students not voting. She told BuzzFeed News that while campaigning the day before, a lot of students said they were "not sure" how they'd vote — or if they were even registered.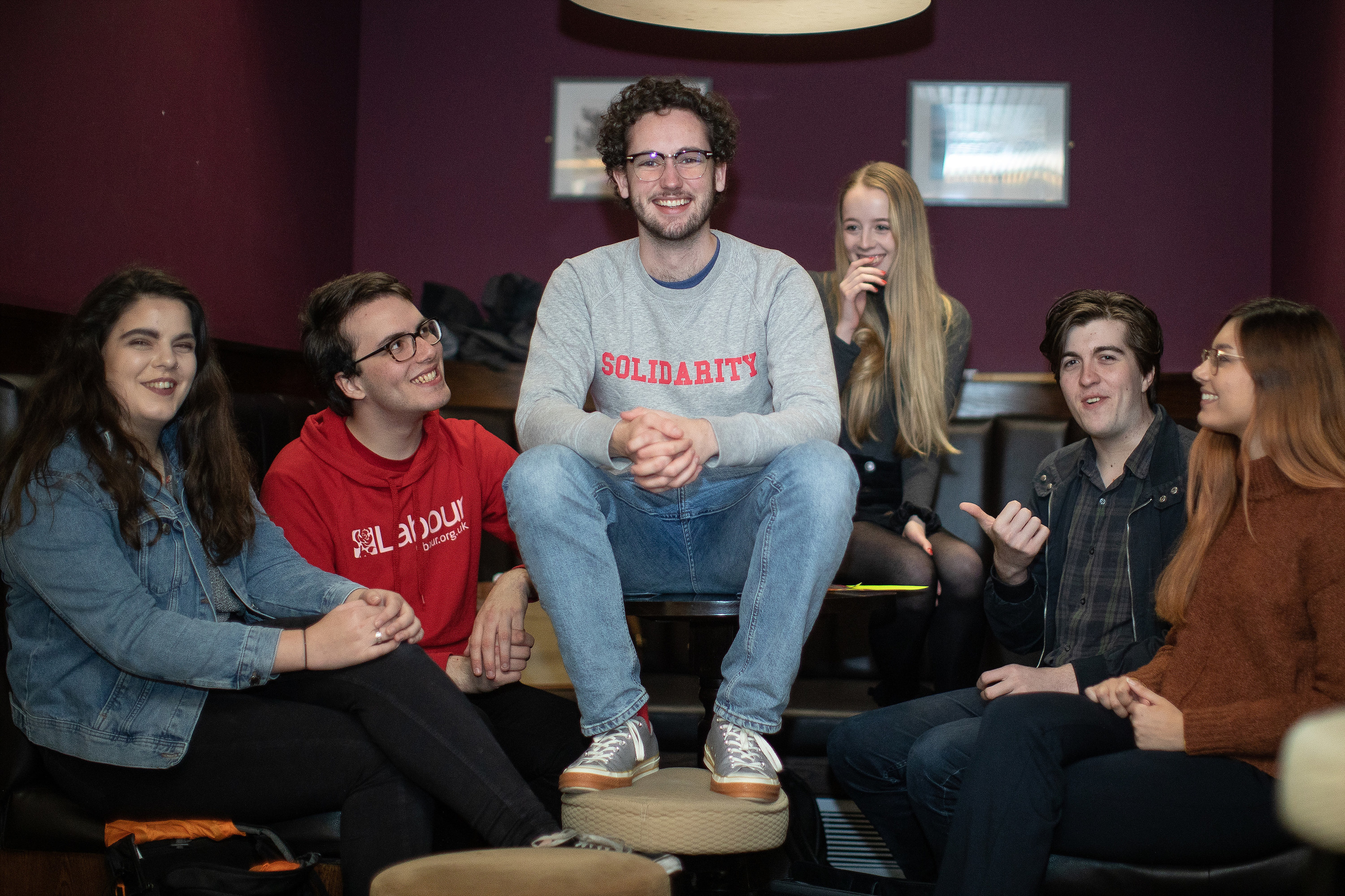 "Usually when we go out and we remind people of the general election and ask them if they know if they're registered or not, they are keen to … check it, go and google it," Betts-Patel added. Combating voter apathy, she continued, "is what our campaigns focus on".
James McKevitt, a 21-year-old history and politics student from Canterbury, said the response on the ground "is generally positive". He believes the interest Corbyn piqued in students at the last election has not yet died away, and that the Labour leader has made students "more politically conscious".
Eabha Lynn, an 18-year-old medical student from North Antrim, agreed. "I think Jeremy Corbyn's Labour and the campaigning team behind him have really engaged with students and engaged with young people in a way that mainstream politics hasn't in my lifetime," she told BuzzFeed News. "I've only been a student for a month but in my time even at high school that really helped people feel valued, and like their opinions matter…"
While the student vote can be difficult to measure, in Lancaster it's easier than other constituencies to quantify as the university pretty much forms its own council ward. Apart from a few hundred rural properties, the entire electorate comprises university students.
Jack O'Dwyer-Henry, a 20-year-old Labour student activist from Belfast, was elected to the city council in May, where the party won all three seats. The Greens came in second, with the Conservatives third, and the Lib Dems trailing last.
"The Lib Dems … were more unpopular than the Tories among students," O'Dwyer-Henry told BuzzFeed News. "Obviously Brexit is one really important issue, but I think students, like [general] voters, realise this is a general election and there are bigger issues at stake, especially the climate emergency, and people aren't going to vote on a single issue."
Lynn chipped in: "So many students agree with the Labour position on Brexit because you can't just ignore 17 and a half million people. I'd be pro-Remain, and I know most of my house outside of Labour are, but the Lib Dem opinion has been quite unpopular in my experience … It's portrayed as being a lot more popular among students than it actually is on the ground."
Jake Perkins, co-president of Lancaster University Liberal Democrats and the election agent for the Lib Dem candidate in Lancaster and Fleetwood, unsurprisingly, disagreed. "The key thing in this election is going to be the fact that a lot of students, like myself personally, didn't get a vote in the EU referendum," he said. "For undergrads, for freshers, their political memory is pretty much just Brexit."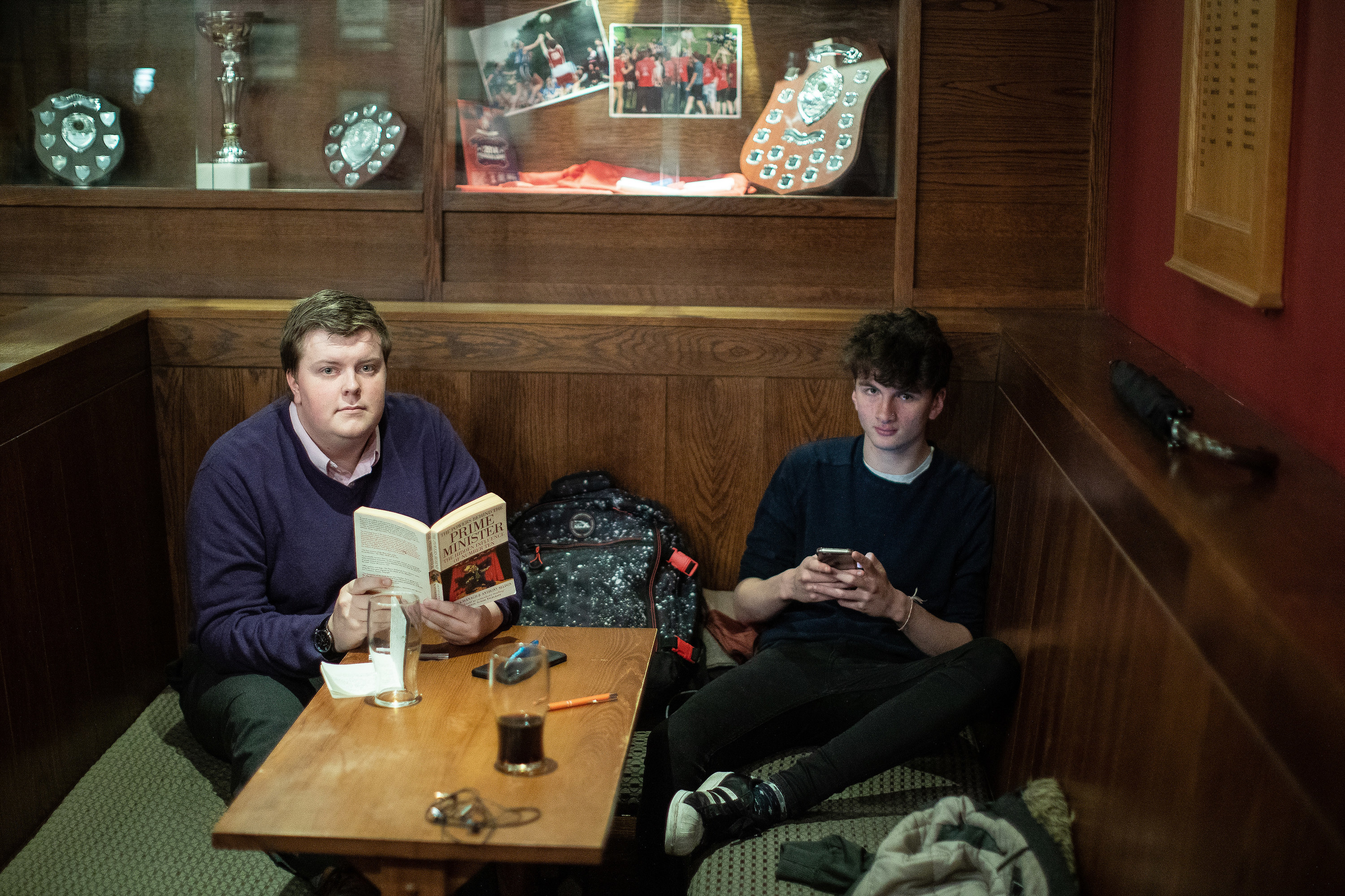 "I'd say I came of age politically during that time," Taylor Donoughue-Smith, the 20-year-old general secretary of the Lib Dem society from Preston, added. "I was 17. I just missed out on that vote. ... Brexit in 2016 was still a far-flung thing, whereas now we really are on the cusp of leaving. So really it's vital now."
In Theresa May's 2017 snap election, the Lib Dems polled just 1,170 votes in Lancaster. Despite the party's unequivocal position on Brexit, Perkins is concerned that the votes of left-leaning students will be split between his party, Labour, and the Greens, thereby handing the seat to the Conservatives.
"It's always a worry that vote-splitting will let the opposition in, and I know it's what Labour will hit us hard [with] in the campaign," he told us. "But ultimately if you start to quiver too much about tactical voting, [you] end up losing the value of democracy."
"You have to stand up for your beliefs," added Donoughue-Smith. "I think that's really a consequence of the current system we have — first past the post doesn't lend itself to a proportional outcome."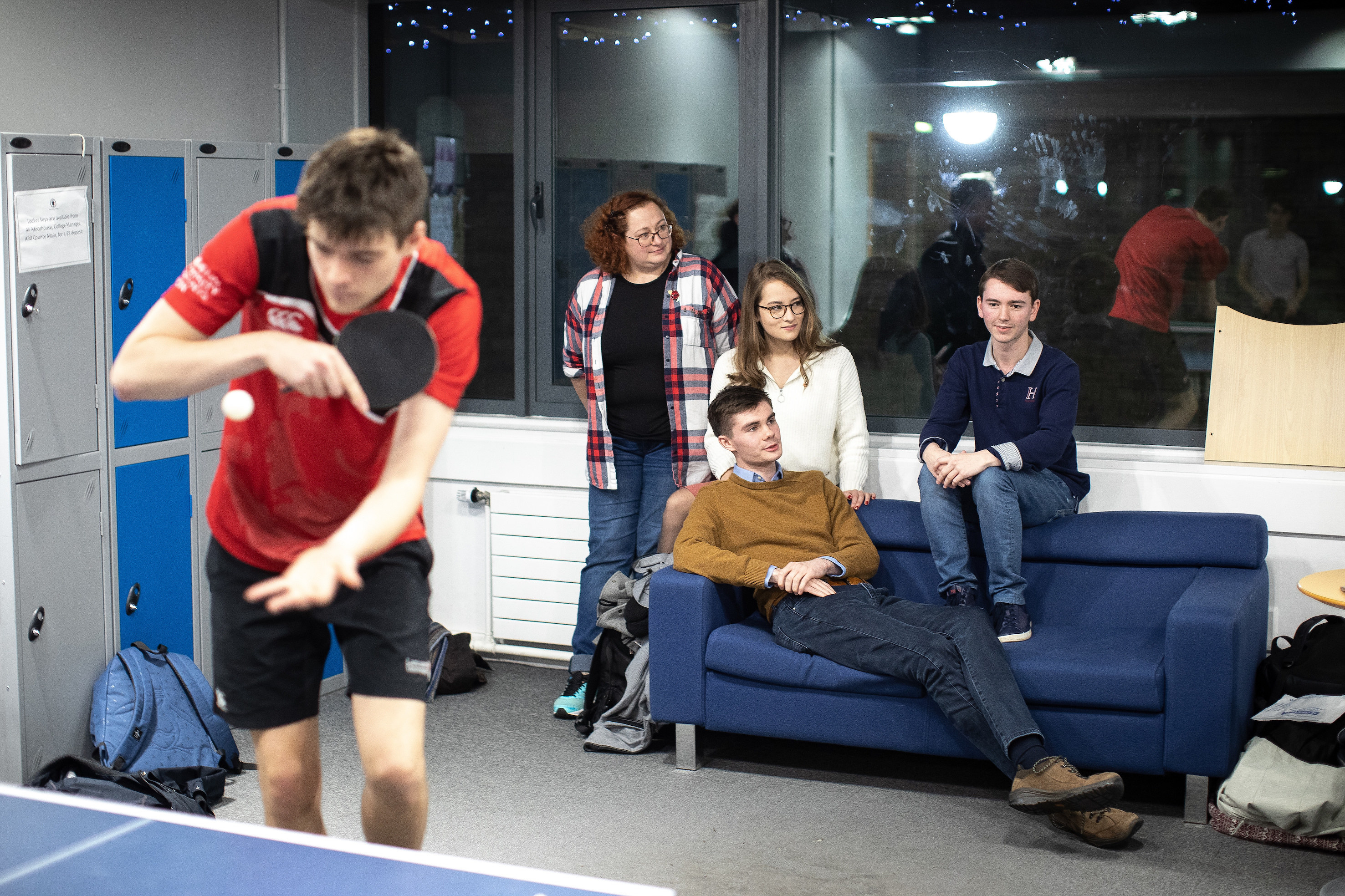 Each of the political parties at Lancaster has their favourite hangout, and County Bar — conveniently decked out with sky blue and navy benches — is where the Conservatives gather. Matthew Reader, a 20-year-old politics and international relations student from Stoke-on-Trent who is vice-chair of the university's Conservative society, described the student vote as "vital".

"It's a huge student population and it's very concentrated around here," he told BuzzFeed News. "I think the key question here is whether the students turn out — and when they do turn out, it's quite clear, and we saw that in 2017. ... The importance of that demographic in terms of voting, you can't question it. It's massive."

Daniel Sims, a 19-year-old history and politics student from Crosby, told BuzzFeed News that Labour were the most visible presence on campus and that most students who vote will likely back Corbyn's party: "It seems primarily Labour are on top of the game at the moment."
The Conservatives, who have experienced some hostility on campus, such as posters being torn down or defaced, tend to concentrate their campaigning off-site.
"Our manpower and resources are much better spent in the local area," Reader added. "In the rural areas, in town, in Fleetwood in particular, was a heavily Brexit-voting area.
"On campus there is a divide … and I think it is much more heavily balanced towards Remain, so we have to be careful with how much time and effort we spend on campus itself. But ... I think there are quite a few shy Conservatives … probably the majority of which are Brexiteers as well. It's difficult to tap into that when we're targeting our resources elsewhere, but we try nonetheless to reach out to them."
"It's very hard to walk round sometimes being so clearly a Conservative," Ayesha Hilton, a 19-year-old from Liverpool, told BuzzFeed News, "... but you just have to keep going, and a lot of people you speak to respect you for standing up for what you believe in."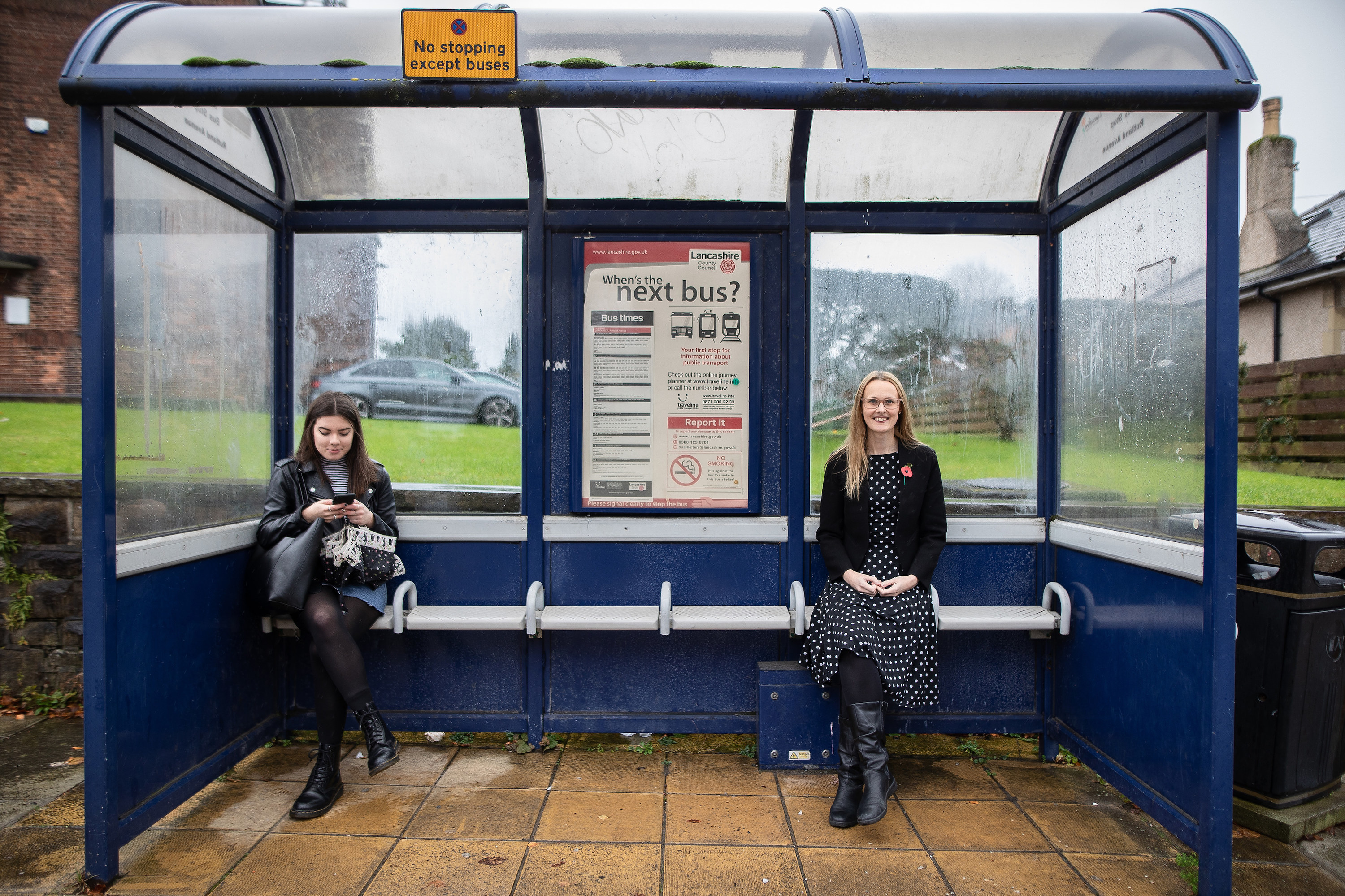 Cat Smith, Labour's shadow minister for youth affairs who has held the seat since 2015, thinks what her party is offering sits well with students, and hopes the policies will help retain the crucial support they gave her 2017 campaign. "We still obviously have a policy around free education for the national education service," she explained.

She added: "The issues that we're talking about … resonate with younger voters. When we talk about housing, younger people are more likely to be renting in the private rented sector. … Also, the national living wages that we would have [applies] to all workers without the age discrimination that currently exists."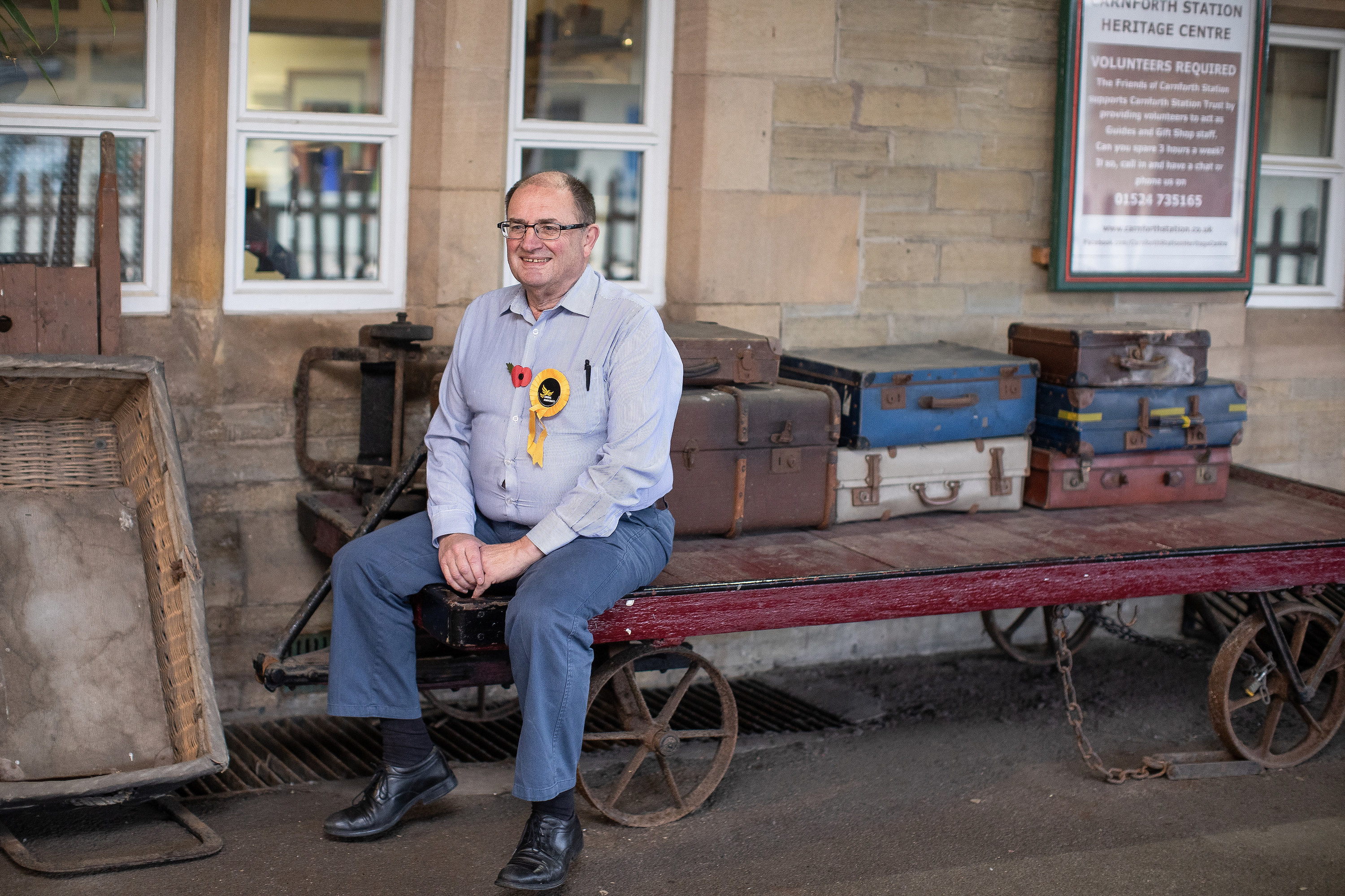 The Lib Dem candidate Peter Jackson told BuzzFeed News support for his party rests on "the Remain issue".

"It's very simple," Jackson said. "These people didn't have the vote in 2017. They haven't had a chance to say what they think about us leaving the European Union. There's a very strong chance that many of them are aware of the rights that we've all had that they will be losing if we leave."
Conservative candidate Louise Thistlethwaite cancelled an interview with BuzzFeed News and did not respond to a further message to reschedule.

Among ordinary students at Lancaster University, the picture was more nuanced. Those who were not closely involved in politics told BuzzFeed News they did plan to vote but were undecided — with a distinct lack of enthusiasm for any party leader. For many, there was an acknowledgement that Britain's "first past the post" system was preventing them from following their instincts.
Alex Smith, a 19-year-old physics student from Macclesfield, said he would "probably" vote Conservative. "I think Boris Johnson would be a better prime minister than Jeremy Corbyn and I don't think anyone else has a realistic chance of winning." Sam Stalabrass, an 18-year-old mechanical engineering student from east London, said he would "probably go Conservative … because I just don't think that Corbyn is any good whatsoever". A vote for the Lib Dems "who are getting a bit better", he said, would be a wasted vote.
Jenny Clapham, a 19-year-old from North Wales, said she'd be voting Labour by proxy at home, where her vote could have more impact. "It's better than the Tories," she said.
Amy Hine, a 23-year-old English literature student from Lancaster, who previously voted Labour, said: "I personally like the Green party, but I feel like if I vote for them it'll maybe be a wasted vote this election, because obviously it's quite important. I'm tied between them, the Lib Dems, and Labour, but I'm definitely leaning more towards Labour. … Labour's the main opposition party, so I'd rather give them the support they need at this point in time."
Isaac Besley, a 20-year-old linguistics student from Devon, will also be voting Labour. "I don't like the Conservative party," he said. "They're a bit of a mess." He said he'd be voting at home "because I live in quite a Conservative area, so I feel like every vote in the other direction will help more".
Charlotte Bennett, a 19-year-old student from Wigan studying English language and literature, said she thinks she will vote in December. "If I do vote, it'll be for Labour," she said, "but I'm not entirely sure yet, because I just need to read up a bit on everyone. … I'm not so keen on any of the people who are heading any of the parties, but I think it'll be more a case of looking more into the policies of each party, rather than the individuals, but it's hard to get past that sometimes."
She added: "Personally I feel like whoever I vote for ... my everyday life won't be affected too much, so I just think more about the people who need [help] and, for me, Labour are going to [positively] affect the people who need help more than other parties would."
Ilhaam Khan, a 19-year-old English literature and Spanish student from Cambridgeshire, will be voting next month. "I am currently still trying to get all my research done to make sure my decision's informed," she said. "I have some ideas but I just don't know yet. More left-wing for sure, probably Labour."
Khan added: "The Lib Dem promise to cancel the whole Brexit ordeal is quite appealing to me personally. I don't like the Tories, but I think I have to really research this first. This is not just about Brexit. This is a really big decision that we have to make. So I need to make sure I'm informed fully."
Talvia Islam, an 18-year-old theoretical physics and maths student from Kent, had made her mind up. "I'm thinking Jo Swinson," she said. "I don't really have much faith in Boris Johnson or Jeremy Corbyn. And after watching the parliamentary debates and things, I feel like Jo Swinson is the best person to vote for. Her beliefs are more in line with what I'm thinking is best for the country at the moment."
The influence of the student vote in Lancaster is not unique. In 2017, Labour — although it failed to win a majority — defied critics and increased its vote share in seats up and down the country. Many of these were in university towns and cities.
In Chester and Wolverhampton South West, Labour tightened its grip on seats that many expected the party to lose; in Canterbury, students were widely credited with allowing Rosie Duffield to take the seat for Labour for the first time in the constituency's history.
Duffield, who won with a mere 187 votes, told BuzzFeed News that students had helped her win, both by voting and by campaigning elsewhere in the constituency.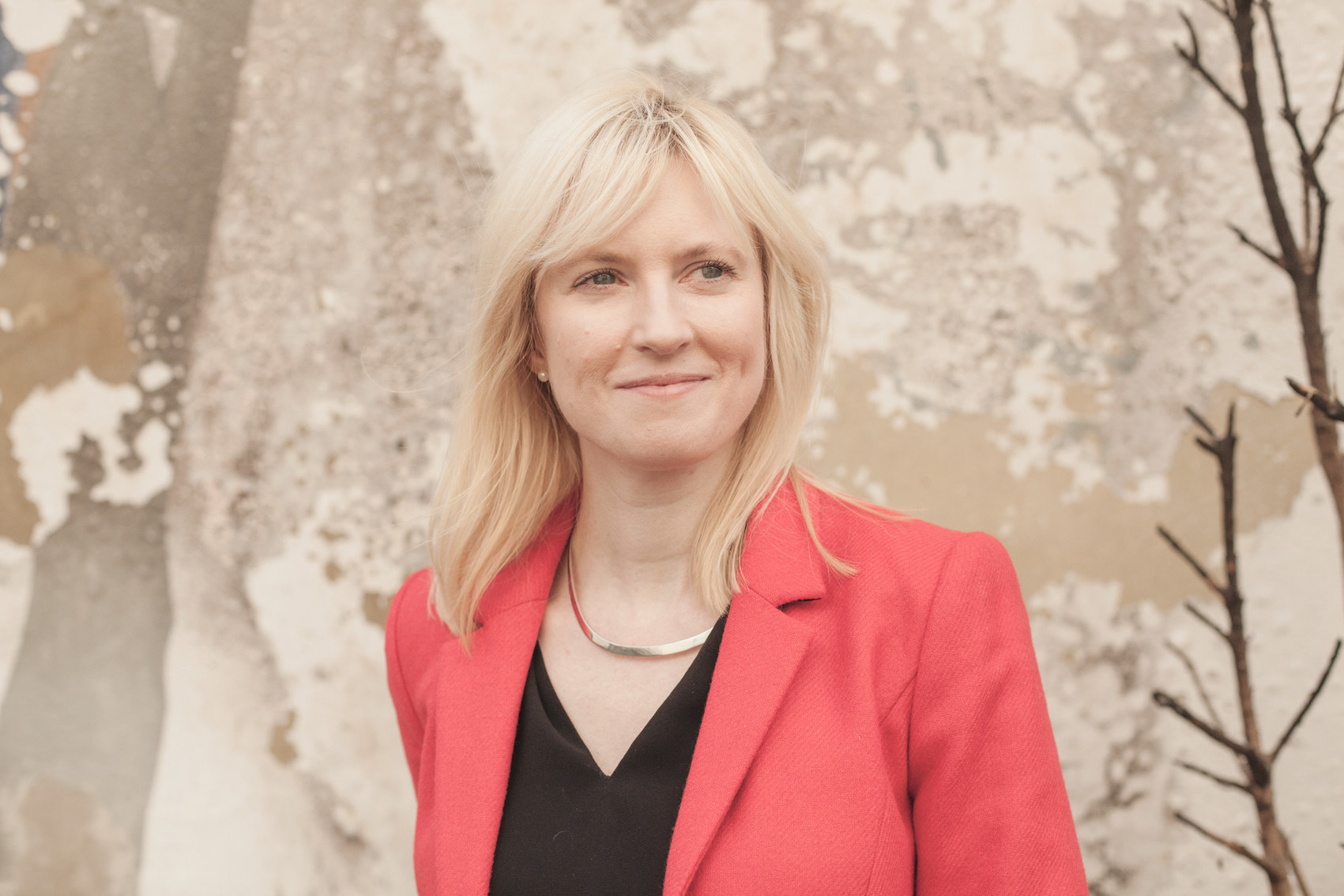 "They bothered to register to vote and they bothered to go and get the vote out, and there were queues round the campus polling station," she said, adding: "I think the number one thing that students did for me [in 2017] was activism, going out on the streets. Braving the elements is really key. And their enthusiasm — they have so much hope for a better future, and they're out there trying to make one for themselves, they're the politicians of the future."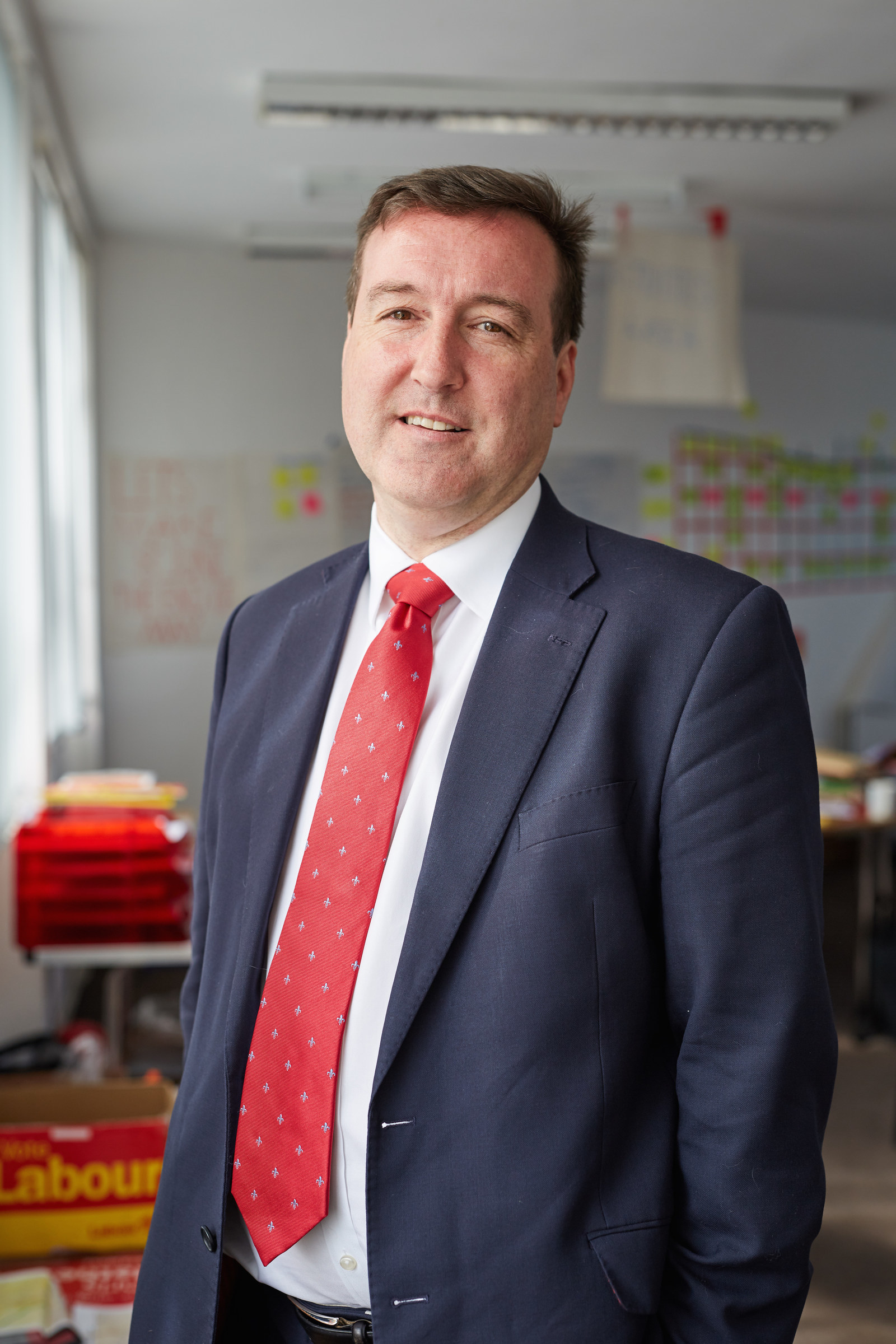 Duffield, a former chair of the Canterbury Labour party who moved to the area in 1998, said she had been getting a lot of support from friends whose children have made plans to vote at home rather than in their university towns. "The student groups at the university are doing loads — getting people to register, getting people to join as volunteers — and they're fantastic at it. They really are."
In another seat where students were credited with giving Corbyn's party a boost, Labour's Chris Matheson saw his majority in the city of Chester increase from 93 to more than 9,000 in 2017. It was previously won by the Conservatives in 2010.
Matheson didn't believe the student vote was the only reason that his majority increased last time, but, he said, "It is an important factor."
"By looking at sampling for example at the count, we were winning right across the constituency, even in some of the rural villages," he said. "There was and there is a reaction to a particularly unpleasant type of Conservatism and a desire for something a bit different, a desire that the world changes, that we do things differently. I've no doubt that students would have bought into that, particularly those who were attracted by our pledge to get rid of tuition fees. But it wasn't the one reason."
Bob Thompson, the Lib Dem candidate for the City of Chester, told BuzzFeed News: "What I'm trying to do is to build a sustainable and ambitious future, and I think that the student population will want to have their options open to them, and their options are: We want international careers, we want to develop as people, we want to develop as individuals in different cultures, and quite right too. And we should support them in that."
Samantha George, the Conservative candidate for the City of Chester, declined to be interviewed for this article.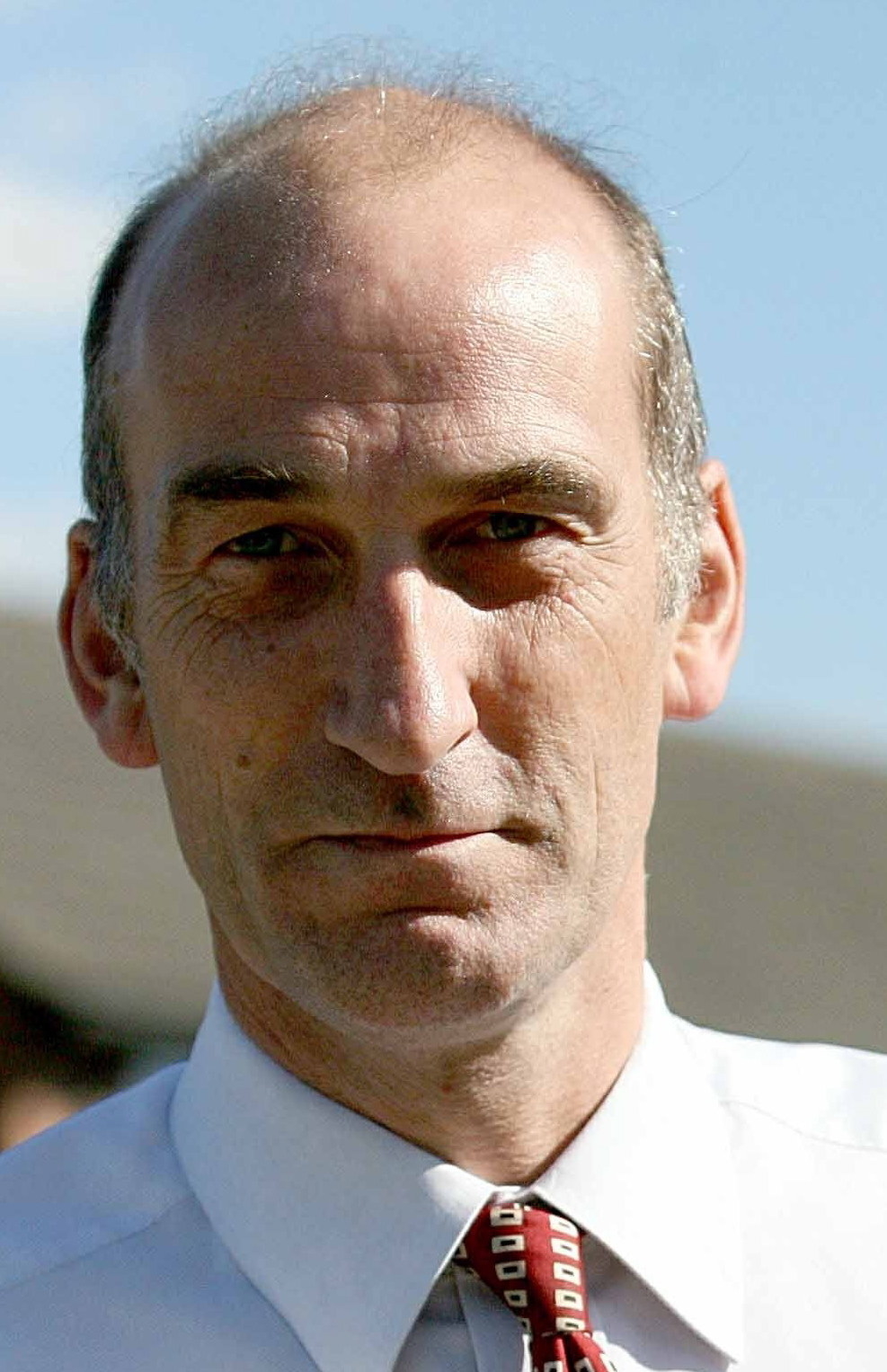 It is reading week in Chester, and the campus is quiet. The student union bar is almost empty, and there is no action on the outdoor sports pitches. There is, however, a steady flow of traffic to and from the library.
Most of the students that BuzzFeed News spoke to here were planning to vote Labour, but, like in Lancaster, there was a lack of conviction.
First-time voter Zoe Weaver, a 20-year-old geography student from Reading, who is leaning towards Labour, said that she recognised how important this election was.
"It's very, very difficult, because I want to vote for certain parties, but I'm not sure about the leaders, how well they're going to perform," she said. "I usually support Lib Dem policies, but because of the whole thing, you know, with the student loans, I really have been put off. I'm not going to vote Conservative, I'll tell you that now. It's very, very difficult because I'm very, very conflicted. Myself and all my friends are thinking, Shall we not vote? at this point because I really don't know what to go with."
She added: "I'm not a massive fan of Jeremy Corbyn, I'll be honest. But I don't know enough about politics right now at the moment to really give a full opinion on it. I need to do some research."
Aimee Fenech, a 19-year-old animal behaviour student from Liverpool, said she would "probably vote" and that she supports Labour, "mostly because my family have been Labour. They are for the working people, I think. Apparently they're going to sort a lot out. I don't know much about it."
Her friend Kara Davies, a 21-year-old law and criminology student from Blackpool, said she would also "probably" vote, "most likely Labour. My family support it and they are working-class people."
Bethan Patterson, a 20-year-old student from Leicester studying animal behaviour and welfare, said she was undecided: "I think I still need to do some research and reading. Definitely not the Conservatives, I don't think. Maybe more Labour, but I'm not 100%."

Liam Smeethe, 33, who is also studying animal behaviour, said he would be voting Labour in his hometown of Northwich in Cheshire. "I just don't like the Tories, their policies," he said. "Boris Johnson is such a charlatan. I don't know why anybody can take him seriously. It's like some kind of satire we're living in with people like Johnson and Trump in charge. I don't think Corbyn, you know, it's not the second coming, but I like him because he's a pacifist."
A sense of apathy is the biggest obstacle for student activists on campus, a group of them told BuzzFeed News.

"At the moment the primary thing is getting people registered to vote," said Ben Walker, a 24-year-old politics student from Harrogate in Yorkshire.
"I know a lot of people who voted Lib Dem tactically in the European election who have already come back to Labour," Matt Carter, a 22-year-old history graduate student, said. "I think this shift to the Lib Dems was a one-off tactical vote on Brexit."
"With students, their priority isn't foreign policy with the European Union," Sam Morris, a 19-year-old history student, said. "It's tuition fees. It's job prospects for when they leave university. Most people you speak to are broadly Remain, student-wise, those that aren't [Remain] are a minority — but overall, as importance goes, [Brexit's] not up there."
He continued: "[Students] are interested in the NHS, your tuition fees rising, … and also decent housing. They're your main priorities. The EU is kind of on a backseat."
And although they admit that Corbyn's shine has somewhat dulled, they are still convinced that Labour is the party of students.
"I would say, to be honest with you, they're not as enthusiastic as 2017, but they're still inclined to vote Labour," said Walker. "2017 was like an introduction to Corbyn. Now it's like people already know Corbyn. People already know where they're going to go. In places like Chester, you can imagine, young voters, they're probably feeling a bit left behind, a little bit ignored, and what better way to feel heard than to vote for a party that can win?"