On Friday, the Barbie director turned 40 — and to her surprise, she was suddenly greeted to a familiar tune during what looked like a pilates class.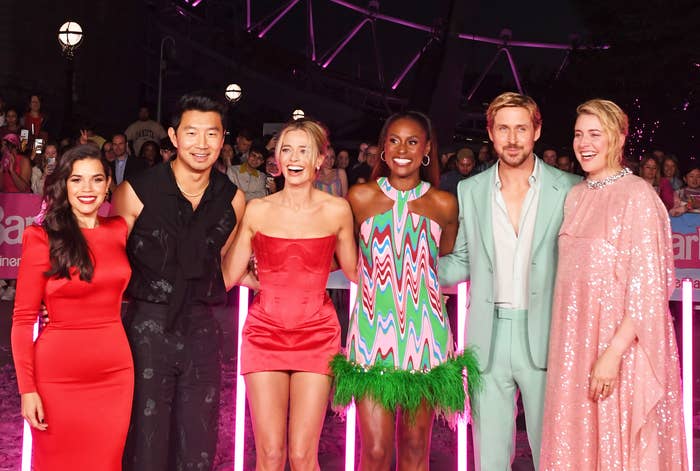 In a video posted on the Barbie movie's TikTok account, a Ken starts to serenade the writer-director.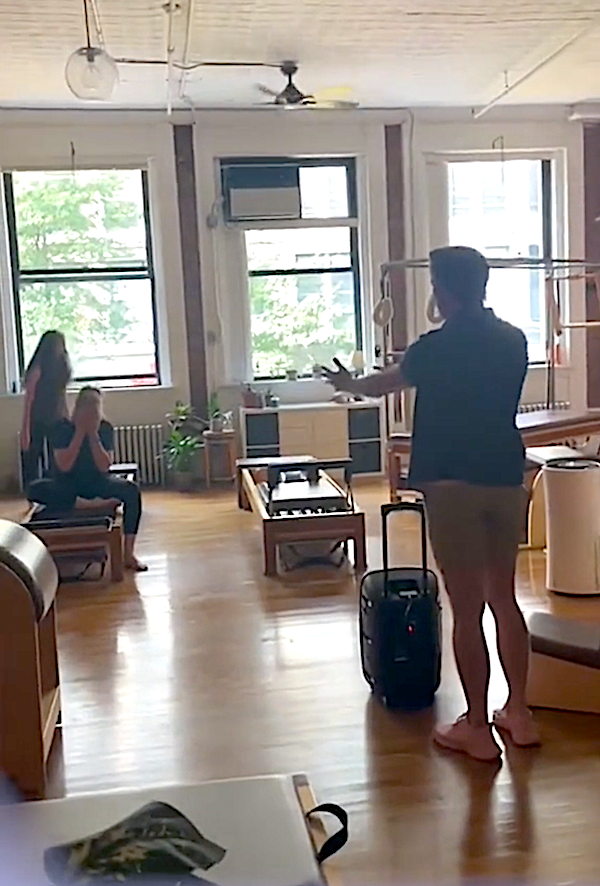 Together, in various shades of Barbie pink, the troupe performed "I'm Just Ken," an original soundtrack from the film sung by the film's OG Ken, played by Ryan Gosling.
Then the Kens are joined by the Barbies, where they segued into "Dance The Night" by Dua Lipa, the song from the movie that the Barbies and Kens dance to at Barbie's "just-a-giant-blowout-party-with-all-the-Barbies-and-planned-choreography-and-a-bespoke-song" event.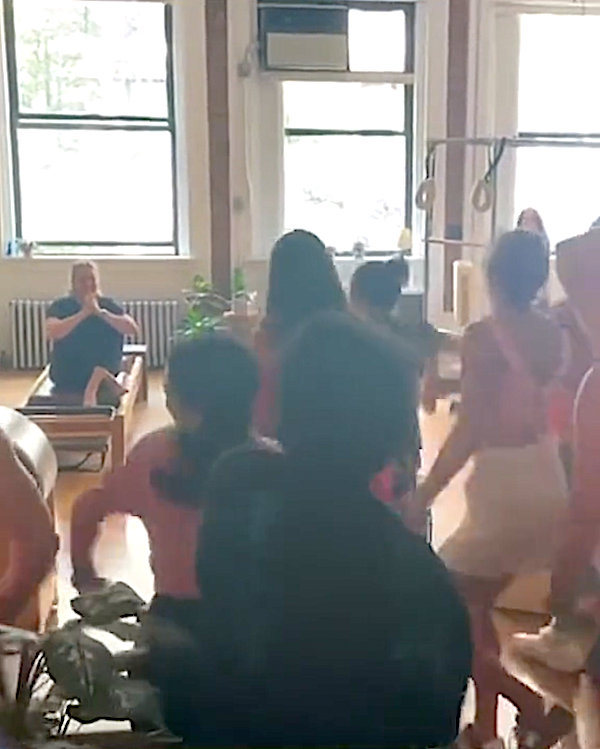 At the end of the video, a voice asked an emotional Greta, "Guess who planned this?"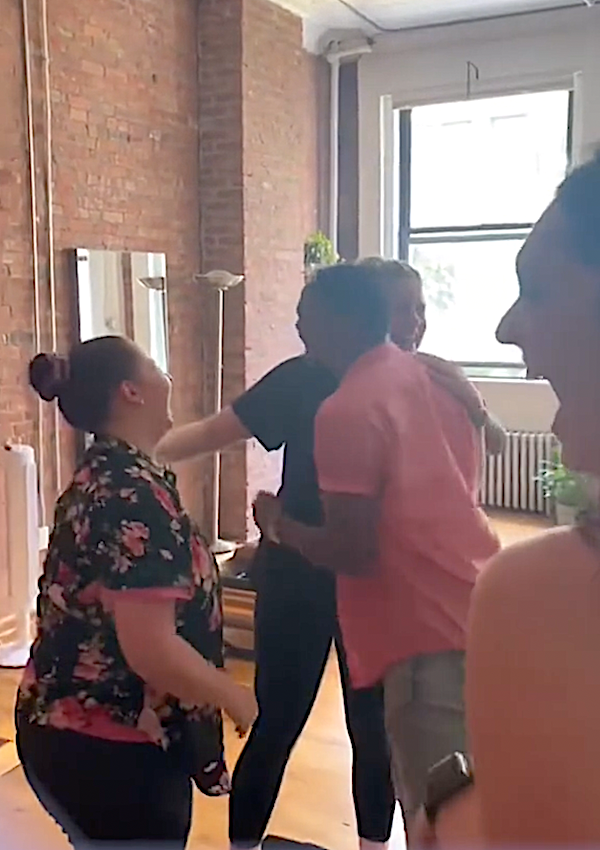 "I have no idea!" Greta wailed.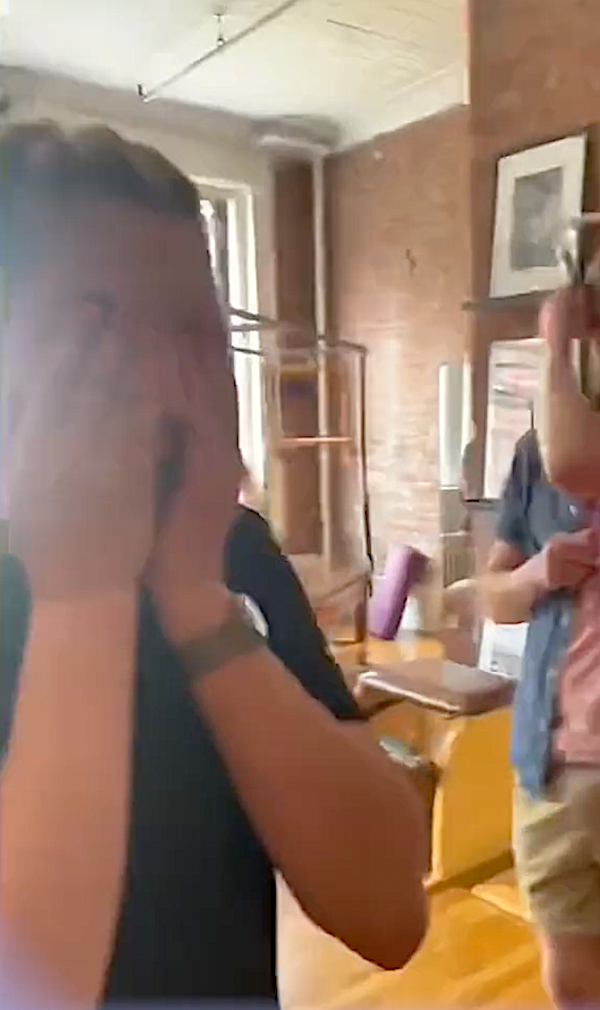 "Think of a bag piper," the voice replied.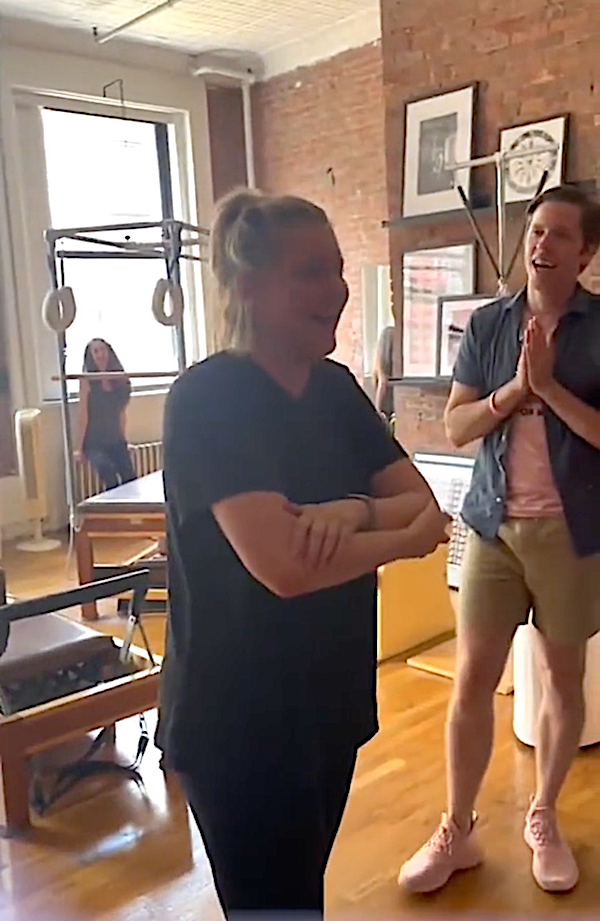 "Ohh my goddd!" Greta answered.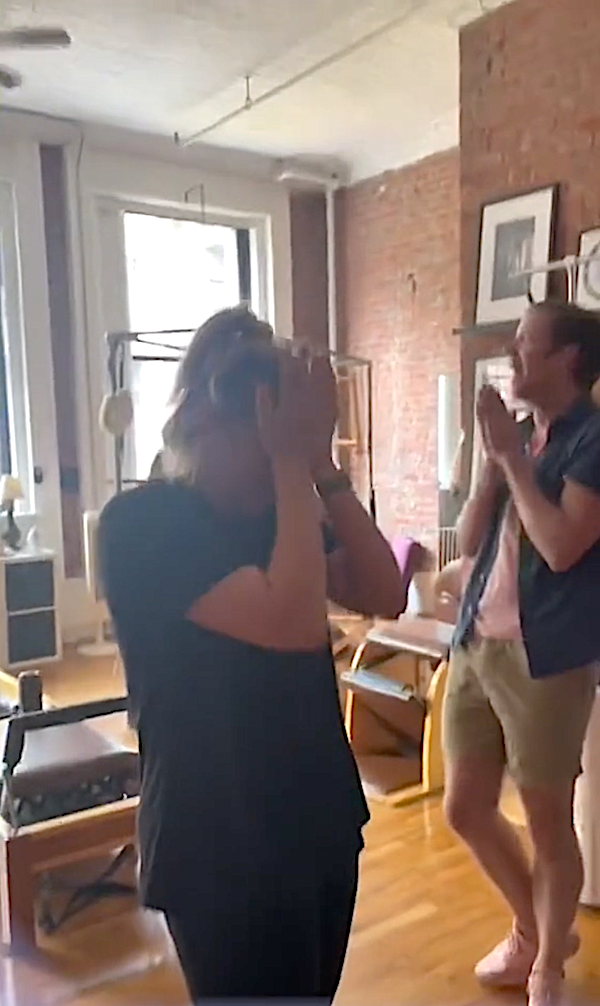 In case you missed it, Ryan sent a bagpiper to the Barbie cast sleepover that the Barbies were having and Kens were invited to stop by. However, Ryan was unable to attend. So, instead, he sent a little gift of performance.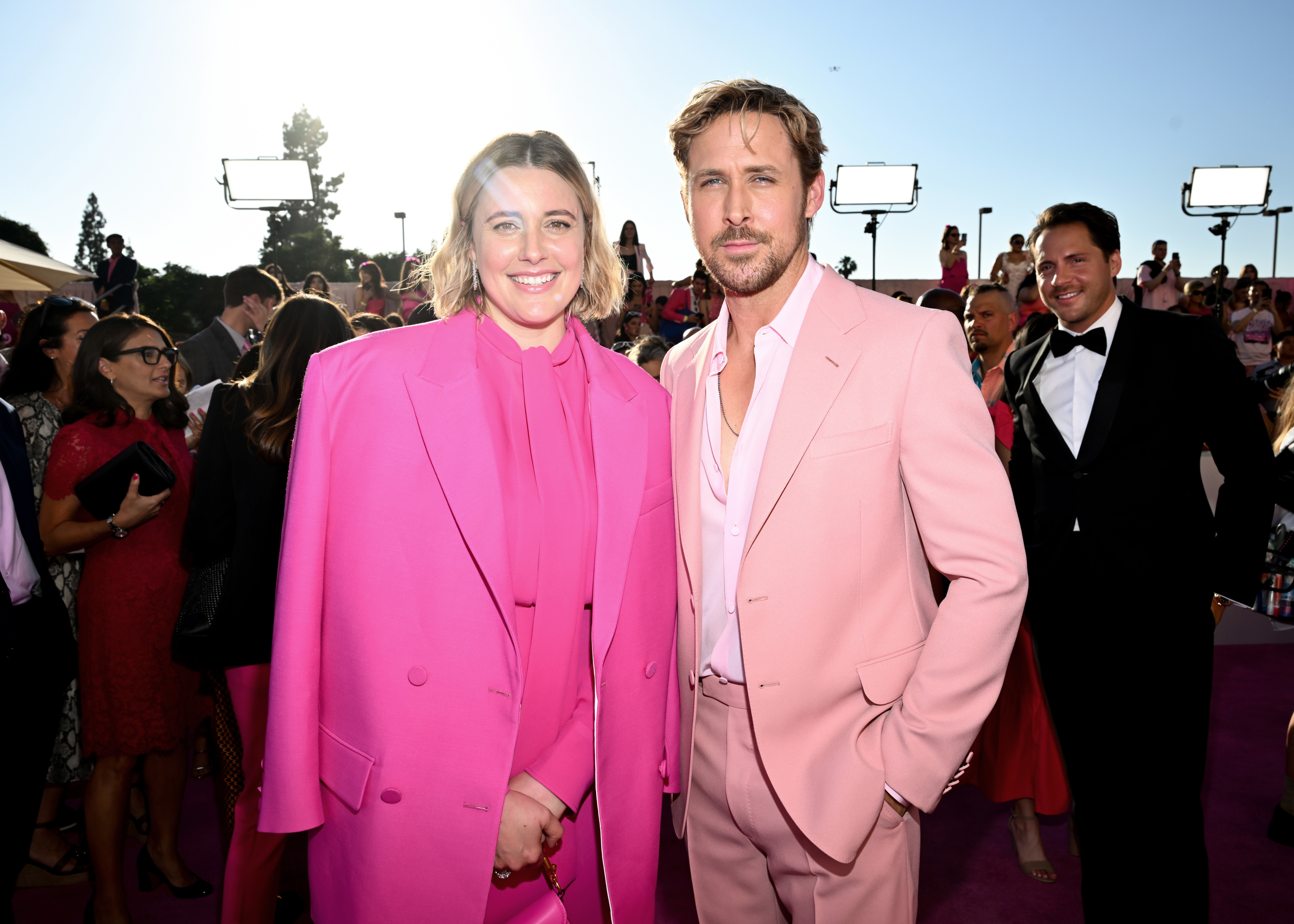 Greta revealed to GQ, "This man, this Scottish man in a full kilt, showed up and played the bagpipes. Then he read a speech from Braveheart. And then he left."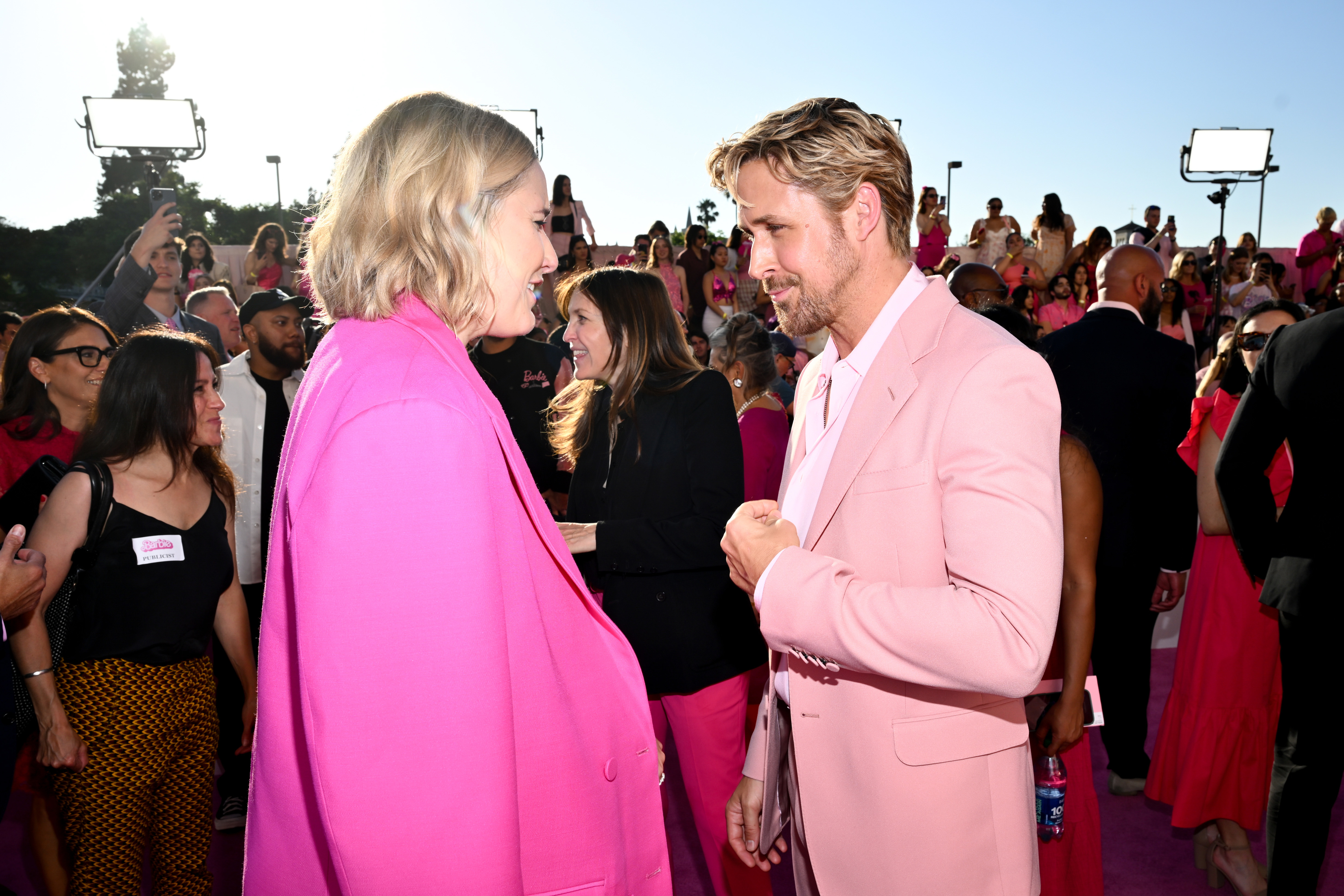 If you're wondering about the context behind the gift, there is none. America Ferrera asked Ryan why he sent that telegram in a cast interview with SiriusXM, Ryan just shook his head "no."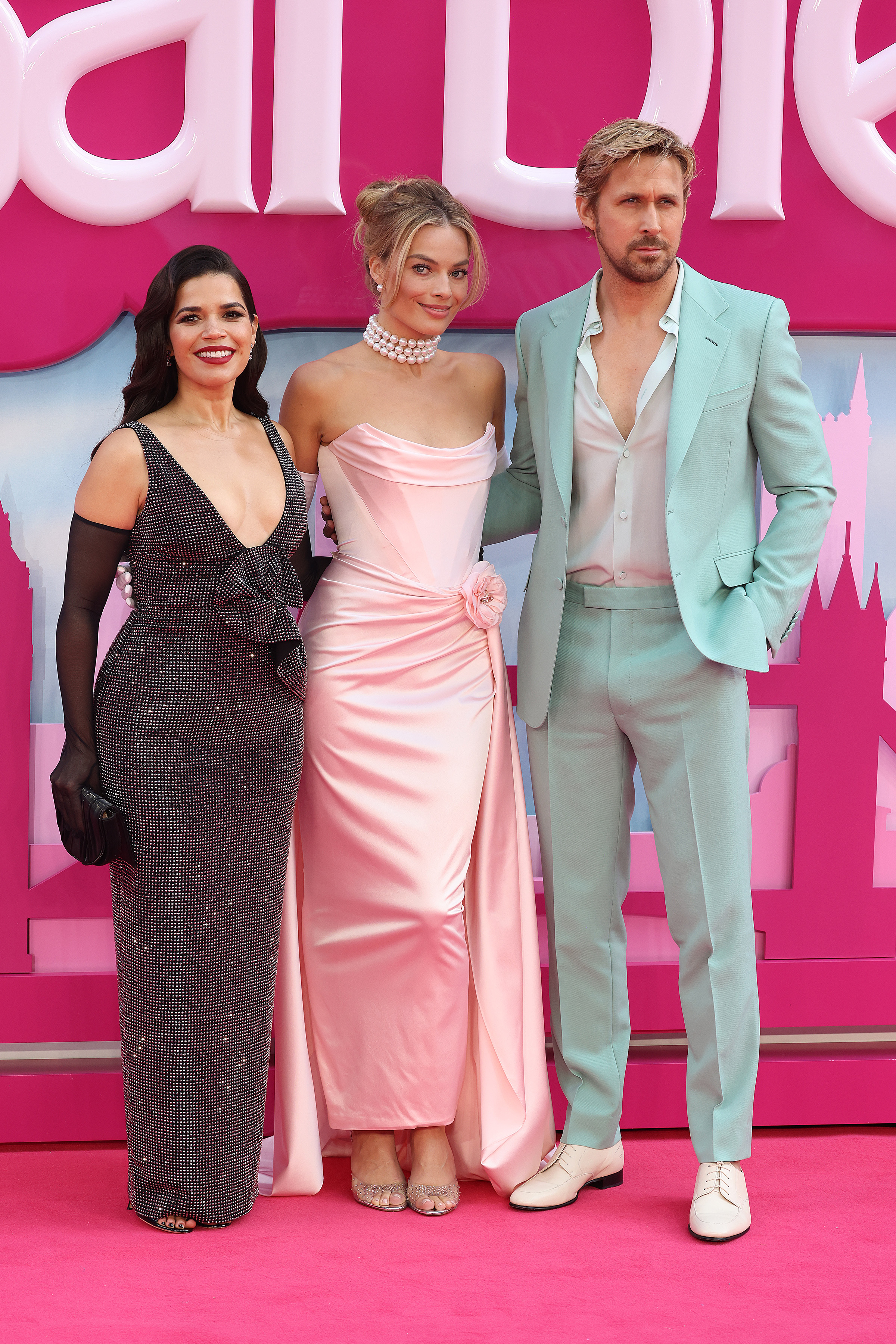 Anyways, it seems like the Barbie cast and crew had a blast making the movie.