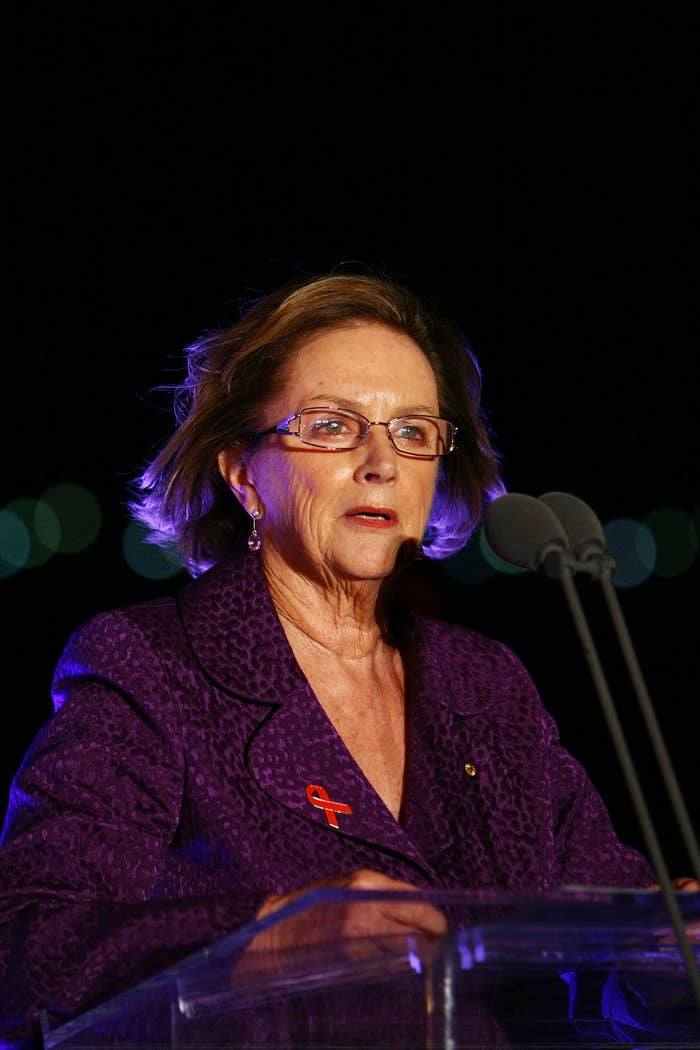 Wendy McCarthy was one of 80 women who put their names and the fact that they'd illegally terminated pregnancies in a full page advertisement in a national newspaper in the early 1970s.

"We wanted to provoke the cops because we thought if it is illegal and they're getting poor women for this, then why don't they come for us?" the 78-year-old businesswoman, chairwoman and onetime adviser to former prime minister Malcolm Fraser told BuzzFeed News. "We were the first real tranche of university educated women in Australia, which was a privilege and we felt secure about [placing the advertisement]."
"We didn't know then that they had ASIO files on us," she added, laughing.
McCarthy's abortion had been covertly organised in 1963 — "a friend knew a pharmacist who said he would ring me from the public phone box" — to happen in a secret clinic in Sydney's south.
"I went up the steps to this grille door and you had to hand over 63 guineas, which was a lot of money, so she counted it and looked at my husband [then fiancé] and said 'you can go'," McCarthy said. "I had no anaesthetic."
Half a century later, a bill to remove abortion from 119-year-old criminal legislation will this week be introduced to New South Wales parliament with support from politicians across the political spectrum, courtesy a campaign fronted by McCarthy.
In 1972 she co-founded the Women's Electoral Lobby — the body now leading the NSW Pro-Choice Alliance, a collective of 72 peak health, legal, health and community organisations that in May launched the campaign to decriminalise abortion in the state.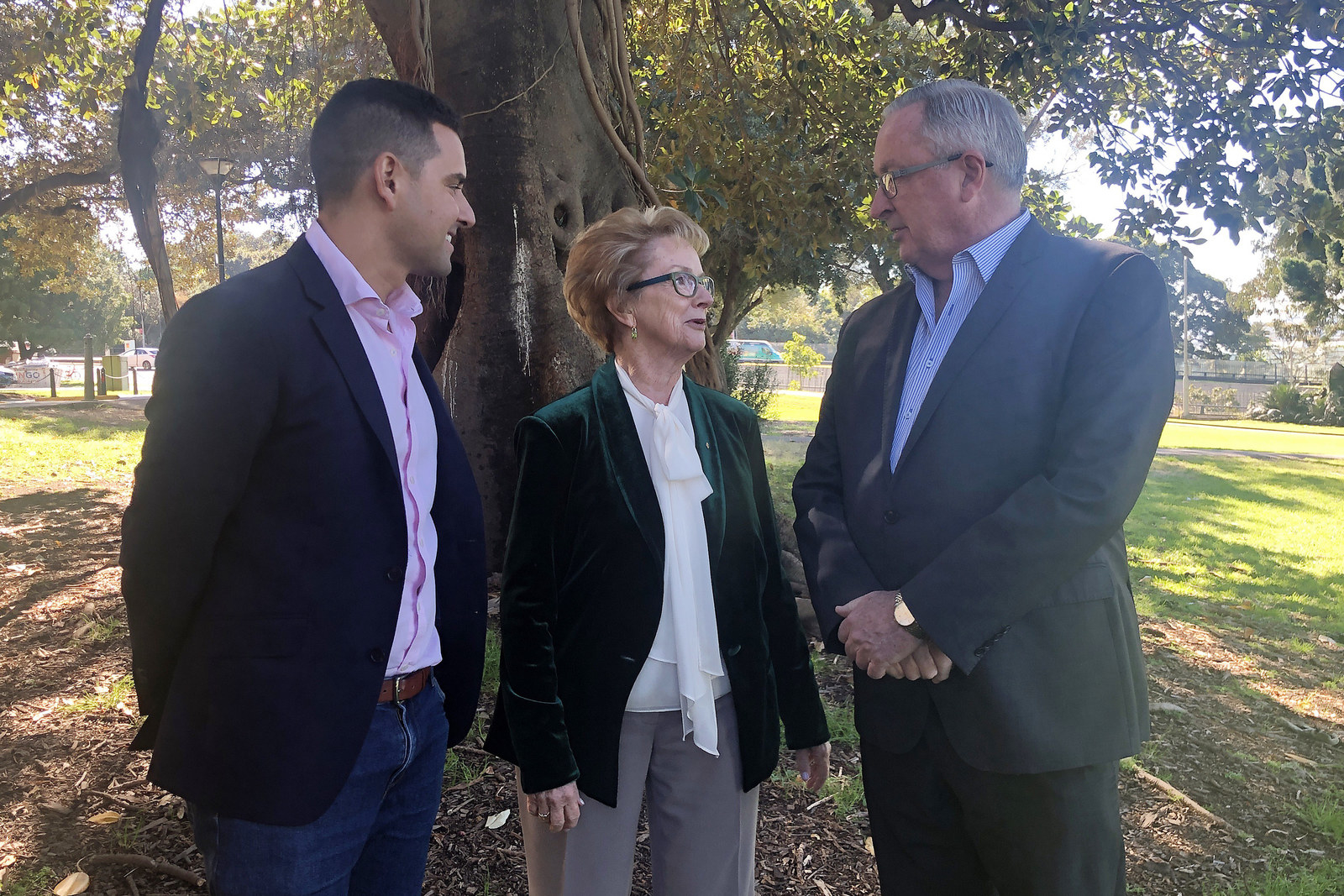 "This is about clarifying the relationship between the woman and the medical practitioner and it at last can be on an equal basis," McCarthy said of the bill. "The only equality in that relationship right now is that they could both go to jail and that is not what we want."
A woman and her doctor can be convicted for an unlawful abortion and imprisoned for up to a decade in NSW, but case law has established that abortion is lawful in the state if the doctor has an honest opinion that continuing the pregnancy would be seriously harmful to the health of the woman.
NSW premier Gladys Berejiklian will vote in favour of the legislation, which establishes that having an abortion is not a criminal offence and allows abortions on request by a registered doctor for up to 22 weeks gestation, beyond which the patient would need the consent of two doctors. Health minister Brad Hazzard has co-sponsored the bill.
McCarthy, who was appointed an Officer of the Order of Australia in 1989, said she "won't open the champagne" yet but believes the legislation will be successful.
"I feel quite calm about [the impending vote] in a tremulous way," she said. "God knows we've done the prep."
When McCarthy placed the advertisement in the newspaper revealing her illegal abortion, her mother told her it was a "very bad idea".
"She thought you should never put private information about yourself out there but I felt, and I still do feel, the personal is political," she said. "The most interesting thing was at that stage in feminism people were disclosing things about themselves and it took me a long time but I hadn't disclosed my abortion to any doctor or anything until I put it in the newspaper."
McCarthy's reproductive rights feminism had already begun in the 1960s when she joined the Childbirth Education Association where she campaigned for women to be allowed drug-free childbirth, and for fathers to be allowed to be present at the birth of their children.
"We took on the doctors in the hospitals and we said 'you're not going to tell us how to birth our children', and it was really exciting because we won against the system," she said.
In the 1970s McCarthy became the first paid education officer of the then newly funded Family Planning Association of NSW — "I was in every school, every jail and every hospital running programs on sex education" — and later the national chief executive of the Australian Federation of Family Planning Associations.
She was appointed to the National Women's Advisory Council in 1978 to advise then prime minister Malcolm Fraser on policy issues affecting women and later became deputy chair of the ABC.
"A whole lot of people wrote to the minister of communications and he told me they were saying: 'If you let that woman be on the board, they'll have masturbation broadcasts in primetime', and I said 'Well ratings will probably go up minister, don't worry about it'."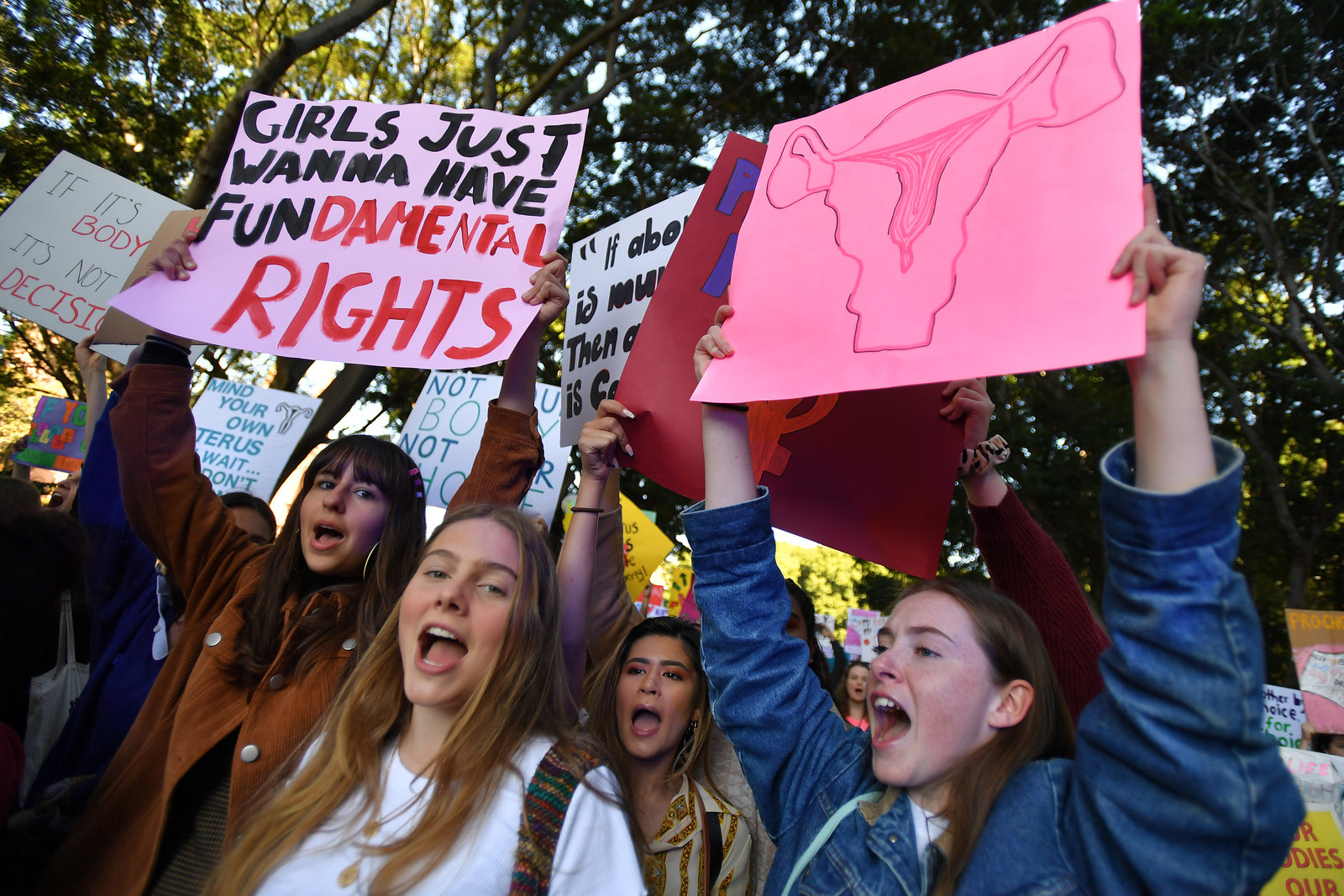 The battle for reproductive autonomy is one McCarthy has fought for other women and for herself repeatedly: to have a birth without drugs, to terminate a pregnancy without committing a crime and to have a hysterectomy without her husband's signed permission.
"The same doctor who I birthed with said 'There is a form you have to fill in getting your husband's permission' and he said 'I'm just telling you about it'," she said. "I said: 'My husband is not signing it as they're not his tubes, they're mine'."
The decriminalisation of abortion in NSW is the "last frontier" for what McCarthy describes as 'her wave' of feminism.

"While there are two domains of life where the personal is female and the political is male, you have no hope," she said. "This is really one of the last things that people of my age and experience in this area should be handing on to younger women."