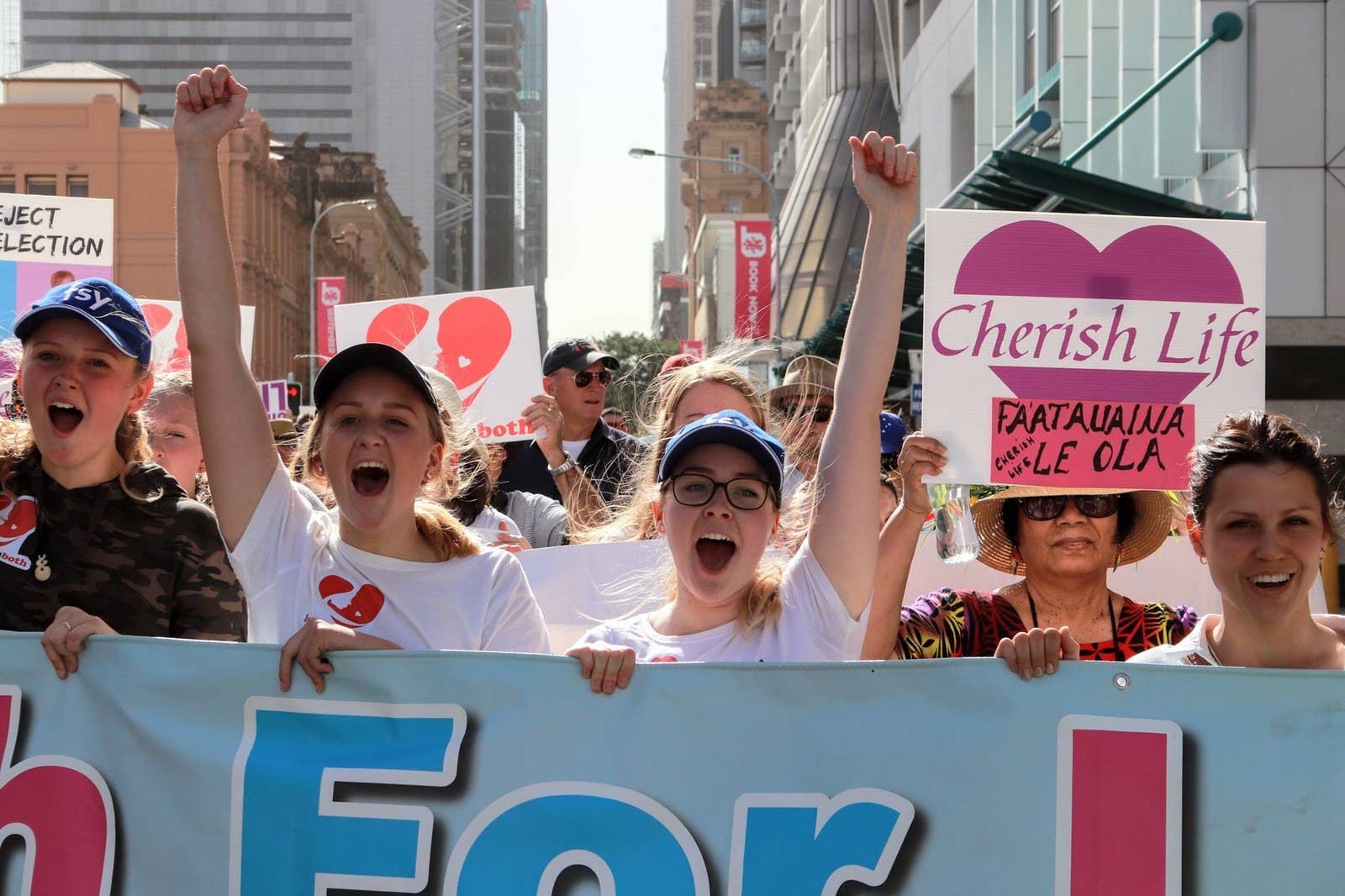 Anti-abortion activists in Queensland are marching, tweeting, rallying, letterboxing and calling MPs ahead of next month's parliamentary vote which could see abortion decriminalised in the state.
Abortion is illegal in Queensland under the state's Criminal Code and a termination only becomes lawful if it is to "prevent serious danger to the woman's physical or mental health". The proposed legislation would take abortion out of the Criminal Code and into health legislation, where it would be available to a woman up to 22 weeks gestation, after which she would require two separate doctors to approve the procedure.
It also would establish "safe zones" around abortion clinics to protect patients from harassment and intimidation from picketers.
Last month, at the largest anti-abortion march the state has seen, Australian Christian Lobby Queensland director Wendy Francis and other anti-abortion organisations praised a young pro-life generation of women "rising up" to fight against abortion law reform.
We spoke to some of these young women about their campaigning and beliefs.

Mother-of-three Alexandra Doig speaks at pro-life rallies, has written press releases for anti-abortion organisations and writes to Queensland newspaper The Courier Mail on the issue of abortion, which she doesn't believe is acceptable in any circumstance.
"I realise that scientifically the zygote is another new human being and therefore has rights," the 34-year-old told BuzzFeed News. "These people are worth protecting when the system won't."
As a Brisbane GP, Doig says she has "been with women who are struggling with domestic violence and substance abuse" and have unwanted pregnancies.
"These women often don't want abortion, they want answers, they want support and they want protection," she said. "They have shown me that abortion, even in difficult circumstances, compounds the grief in their lives."
Doig says she is interested in the "concept of identity" and how in an unplanned or unwanted pregnancy a woman goes through an "enormous and irreversible identity change".
"Let me put it this way — I have always had an interest in psychology," she said. "She is and now permanently will be a mother ... [and] there will be grief associated with this if the woman then has an abortion, regardless of her immediate or intermediate reaction, when everything settles, her partner moves on, as often happens, or when she eventually has a baby, she will also realise that she is the mother to a lost child.
"When the cloud of confusion and pain clears, and this may take years, she will look back at that cold, hard reality. The realisation that a baby has been murdered is backed up by different expressions of grief."
Doig says the "abortion industry" does not want to acknowledge the "very well supported fact that there is post abortion grief".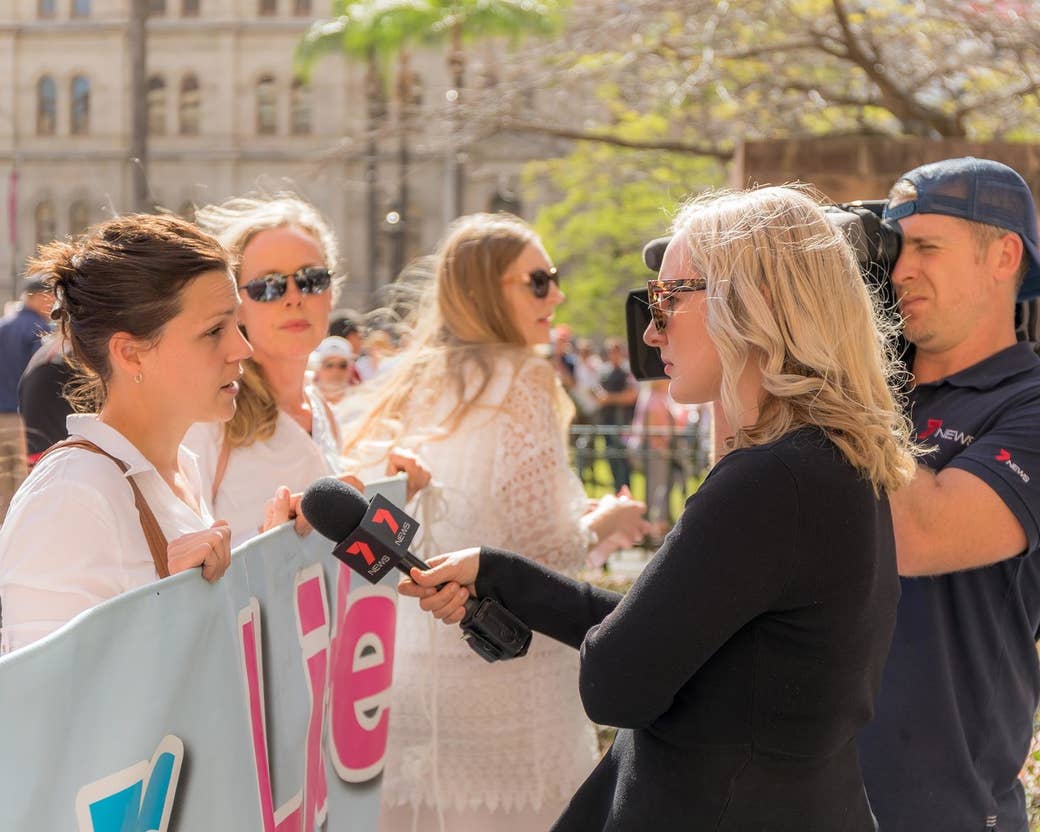 Post-abortion syndrome (PAS) is a condition oft-cited by anti-abortion groups, but one that is widely discredited by scientific research and medical professional bodies. It was coined by United States anti-abortion campaigner Dr Vincent Rue, but is not recognised as a diagnosis in the Diagnostic and Statistical Manual of the American Psychiatric Association.
In the same ways that diabetics need a list of foods "they can eat" rather than just a list of foods they can't, Doig says women need to be offered alternatives to abortion. She gave hypothetical scenarios in which a woman might want an abortion, and the solutions she would offer:
1. A married woman pregnant after having a one night stand with another man: "I can even offer to be with her or tell her husband on her behalf if she chooses to keep the baby. I can discuss giving the baby up for adoption if they decide to birth the baby but not keep it."
2. A woman with hyperemesis (severe morning sickness) losing income while off work: "Yes she can front up at a Marie Stopes clinic and get an abortion, or she can receive good medical help for her hyperemesis."
3. A Christian university student who falls pregnant after having sex before marriage: "The family don't have to be told. She can have her baby and adopt it out. Alternatively, the assistance can be given in telling the family and arrangements can be made for the future."
4. A child who falls pregnant as a result of sexual abuse: "This poor child is now an adult from the act of molestation ... When termination does occur, the woman looks back in anger at the decision that she feels was made for her. She struggles to look at babies and to have her own."
5. In cases where a pregnancy is determined unviable, the baby should be born prematurely and palliated, she says. "If the child is deformed and viable, the baby can still be adopted out."
A common misconception about the pro-life movement, Doig says, is that most people within it don't care about the past but "only want healing and prevention of more pain the future".
Doig says for pro-life groups "the bottom line" was "protecting life at its earliest stage". She says pro-choice activists "see sex without consequences as a right and this is their bottom line".
She also believes "many [pro-choice people] are expressing their post-abortion grief through activism".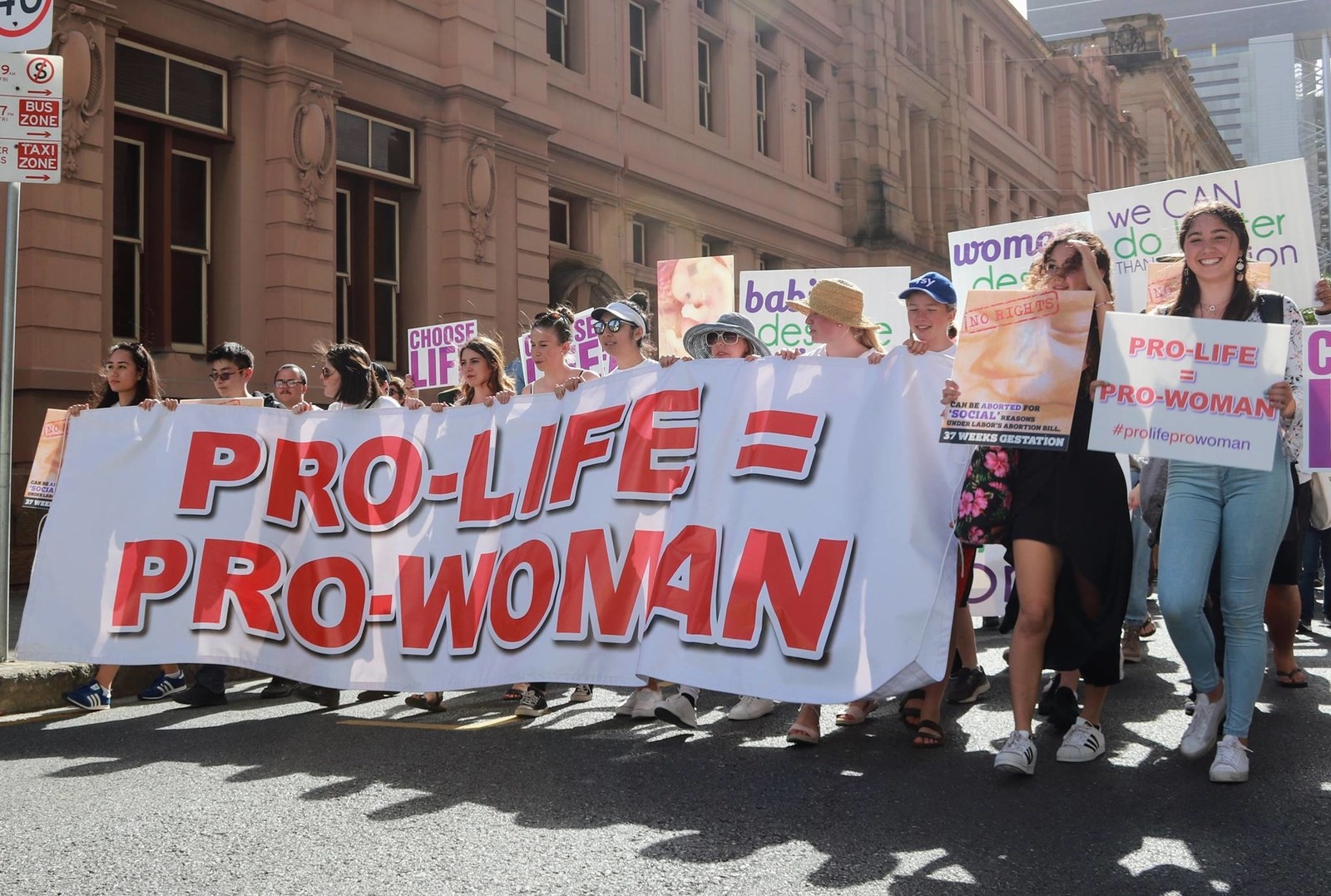 Doig says people are beginning to make connections between mental illness and abortion, yet in 1989 the American Psychological Association (APA) concluded that legal abortion of an unwanted pregnancy did "not pose a psychological hazard for most women".
And in 2008 it reached a similar conclusion in an exhaustive review from which it created this 107-page document. A recent study published in The Journal of the American Medical Association found that denying a woman access to abortion services has more of an impact on her mental health than the procedure itself.
"People [are also making] connections between things like contraception and predation and promiscuity and high divorce rates, which in turn cause unstable childhoods and the list goes on," Doig says.
She blames the introduction of contraceptives into Australia in the 1960s for a lot of things.
"It took away the consequence of pregnancy from sex which many see as liberating, but it simultaneously removed womanhood from women," she says, adding that it turned men from "protectors" into "predators" and domestic violence was a "flow-on effect of this".
"Sixty years on from the introduction of contraception we now have to teach all children how to identify a pedophile on the street or in their own homes."

Doig suggests society adopts the Creighton Model form of natural family planning, which involves identifying the fertile period during a woman's menstrual cycle.
"Take note of the success of programs which suggest abstinence before marriage, fidelity in marriage," she said. "Realistically it really just needs some self-control."
Olivia Douglas-Robertson, 20, says she used to be pro-choice but changed her mind after "looking at the facts and researching".
"I have been involved in the Youth for Life movement where we hold up pictures of foetal development and ask 'When is it okay to abort?'" the Brisbane nanny says.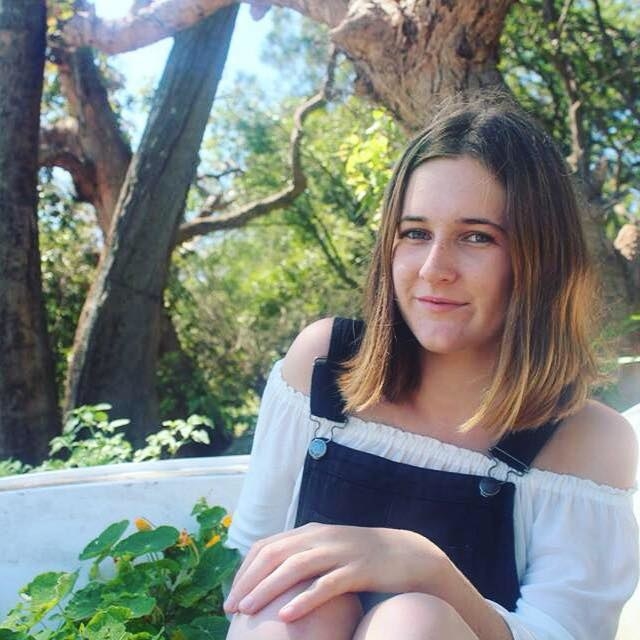 "I write to MPs, and encourage others to do the same; I attend marches; I connect with like-minded individuals; I am involved in a political party; I lobby MPs by meeting with them or speaking to them over the phone or at events; I participate in online activism; I sign petitions; I sit in parliament and observe; I speak to my friends and family."
Douglas-Robertson says pro-choice Queenslanders believe "some people would be better off dead" than to have "endured some hardship".
"My mother very well could have aborted me, as I was born into a set of challenging circumstances and I am so thankful to be here today enjoying the true beauty that is life," she says.
"So many people are sick of being silenced by one side and being called out for hate speech when they are actually the ones who love and care more."
She describes herself as a feminist in the "traditional sense", but does not identify with feminism after the first wave, and definitely not with the feminist movement "as it stands in 2018".
Abortion is only acceptable, she says, if the mother and child are going to die without it.
"As this is the lesser of two evils, one life lost rather than two," she says. "We should provide women with resources ... parenting courses ... support networks ... financial support ... housing help ... employment help ... escape from an abusive partner ... and the option for an adoption."
If Queensland decriminalises abortion next month it will have "some of the most extreme anti-women laws in the world", she says.
"It's incredibly extreme, as it allows abortion up to full term of a pregnancy for social reasons along with other reasons, if another doctor approves, which can happen over the phone without even seeing or knowing the mother."
Deputy premier Jackie Trad, as well as many of the state's obstetricians and gynaecologists, have repeatedly rejected any claim the legislation would allow abortion "up until birth".
"These extreme statements are so far removed from the lived experience of Queensland women and the practice of the Queensland medical profession," Trad told BuzzFeed News last month.

She cited the most recent available data, that 99% of abortions in Queensland occur before 20 weeks gestation.
"Those that occur after [20 weeks] are wanted pregnancies," she said. "These are women who, because their pregnancy is not viable or because it will endanger their own life, have had to face the heartbreaking reality of terminating their pregnancy."
Douglas-Roberson says pro-life activists were often misinterpreted as being interested in treating women as "just pregnancy machines that have no bodily autonomy".

"I engage in a way that is thoughtful and caring and sensitive to those that may have survived an abortion [as] we would always want to help those women, not harm their healing."
Douglas-Robertson believes "women who undergo abortions are six times more likely to commit suicide".
This figure comes from a study published in the 1980s by Mika Gissler, an epidemiologist and research professor of public health at The National Institute for Health and Welfare in Finland.
Gissler himself has since said his research was flawed as it didn't account for pre-existing mental health conditions or the way the Finnish healthcare system treats teenage mothers who terminate pregnancies.
"[It's] quite clear it's not the abortions," he told Mashable in 2017, adding that anti-abortion lobbyists who use his research are making "wrong conclusions".
A 2017 study published in The Journal of the American Medical Association found that denying a woman access to abortion services has more of an impact on her mental health than the procedure itself. A study published in the American Journal of Psychiatry this year concluded women who have abortions are not at increased risk of suicidal ideation or suicide.
Sunshine Coast student Anna*, not her real name, is studying international studies and says she'd never given the issue attention until she "stopped and thought about the ethical illogicity" of abortion after meeting people in the anti-abortion movement.
She now writes letters to newspapers, signs petitions, attends rallies and connects with MPs and community members "who hold similar beliefs".
"In my view, it is a genocide of the voiceless, powerless and most vulnerable going on under my generation's, and subsequently my, watch," the 21-year-old told BuzzFeed News.
"I believe abortion is acceptable only when the mother's life is at a complete physical risk entirely because of her pregnancy."
This is because if the mother dies the baby does too anyway, she says, but this is rare and usually only occurs in an ectopic pregnancy.
"But even here the baby is killed only causally…not with the direct intention of ending its life."
Anna's heroes include slavery abolitionist William Wilberforce, suffragette Susan B. Anthony and Katherine Ruonala, a Protestant pastor in Brisbane who claims some people are instantly healed in her meetings, where she anoints them.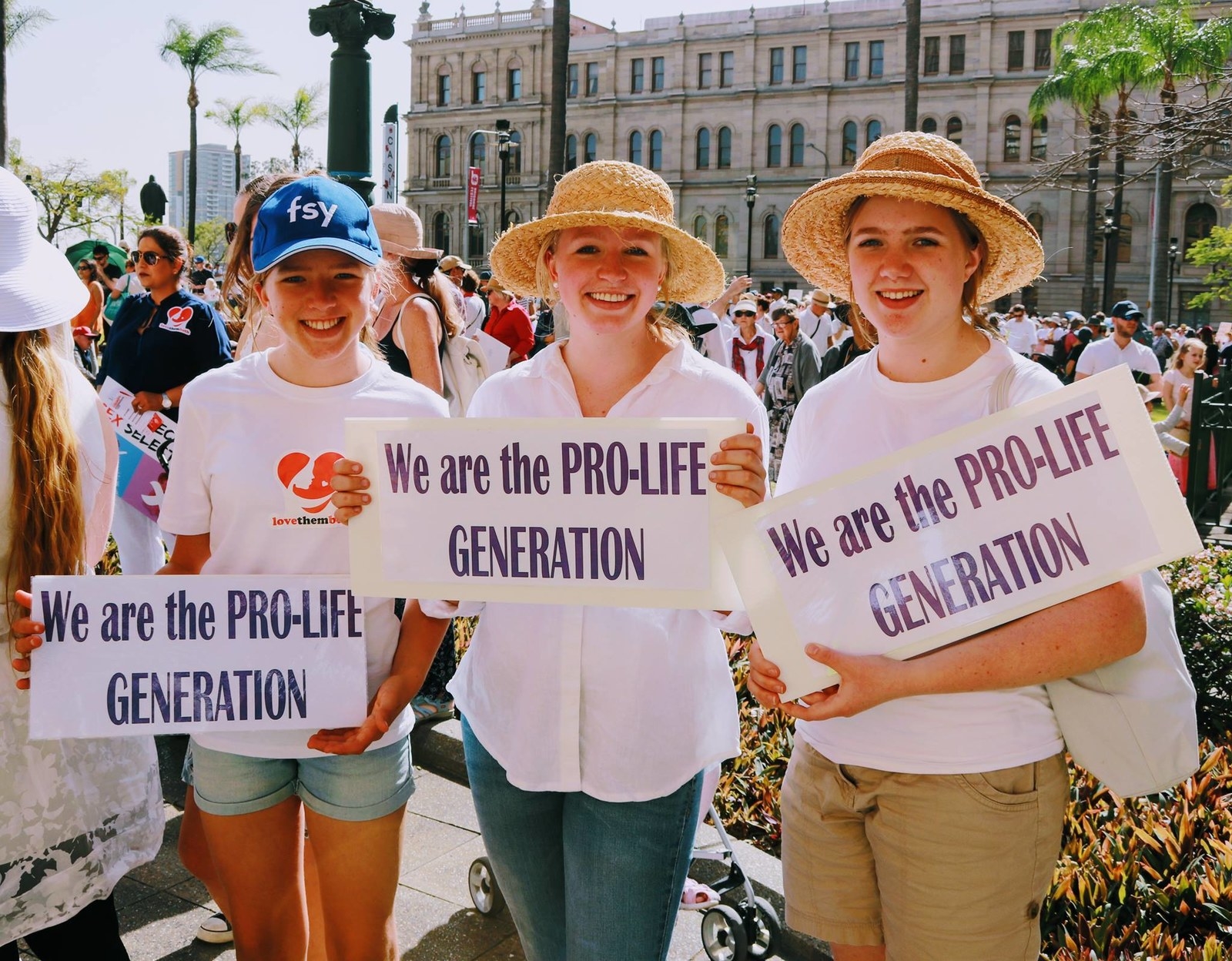 Anna says the most common misconception about the pro-life movement is that it is "purely religious" and that scientific evidence says life begins at conception.

She tries to convey her views with kindness and logic.
"Agreeing with buzzwords like being 'pro-women', women empowerment and reproductive rights is often helpful to shed light on a pro-life viewpoint, too, as I strongly believe in all of these, but not at the expense of another's life."
Anna says the proposed legislation in Queensland has the "potential for much negativity".
She believes any government, state or country that respects human rights shouldn't "legalise abortion on demand under 22 weeks gestation" and after 22 weeks under certain circumstances.
"It is based purely on a small consensus of a stage of development constituting life, in opposition to scientific evidence that an embryo or zygote has its own unique DNA and is a person that just needs time to grow."
She believes the bill offers no safeguard against sex-selective abortions, however Queensland's health minister has repeatedly dismissed any claim decriminalising abortion would increase the number of sex-selective abortions, as the current legislative framework doesn't offer any explicit safeguards either.
Anna believes abortion should remain a crime because there would be an increase in "coerced abortions" if it was decriminalised.
"This would be caused mainly by the bill's lack in recommendations for any 'cooling-off' periods, counselling from an independent counsellor, and [it is therefore] a recipe for a rushed, pressured decision."
All Australians accessing abortion services in the public or private system are currently offered counselling. In some Australian states, counselling before an abortion is actually compulsory. There is also a free, national, confidential information and counselling hotline for women, their partners, and families relating to issues of conception, pregnancy, birthing, and postnatal care.
Rebecca Anderson is the campaign officer for Abortion Rethink, an organisation that has campaigned against decriminalisation in Queensland and against safe access zones and decriminalisation in New South Wales.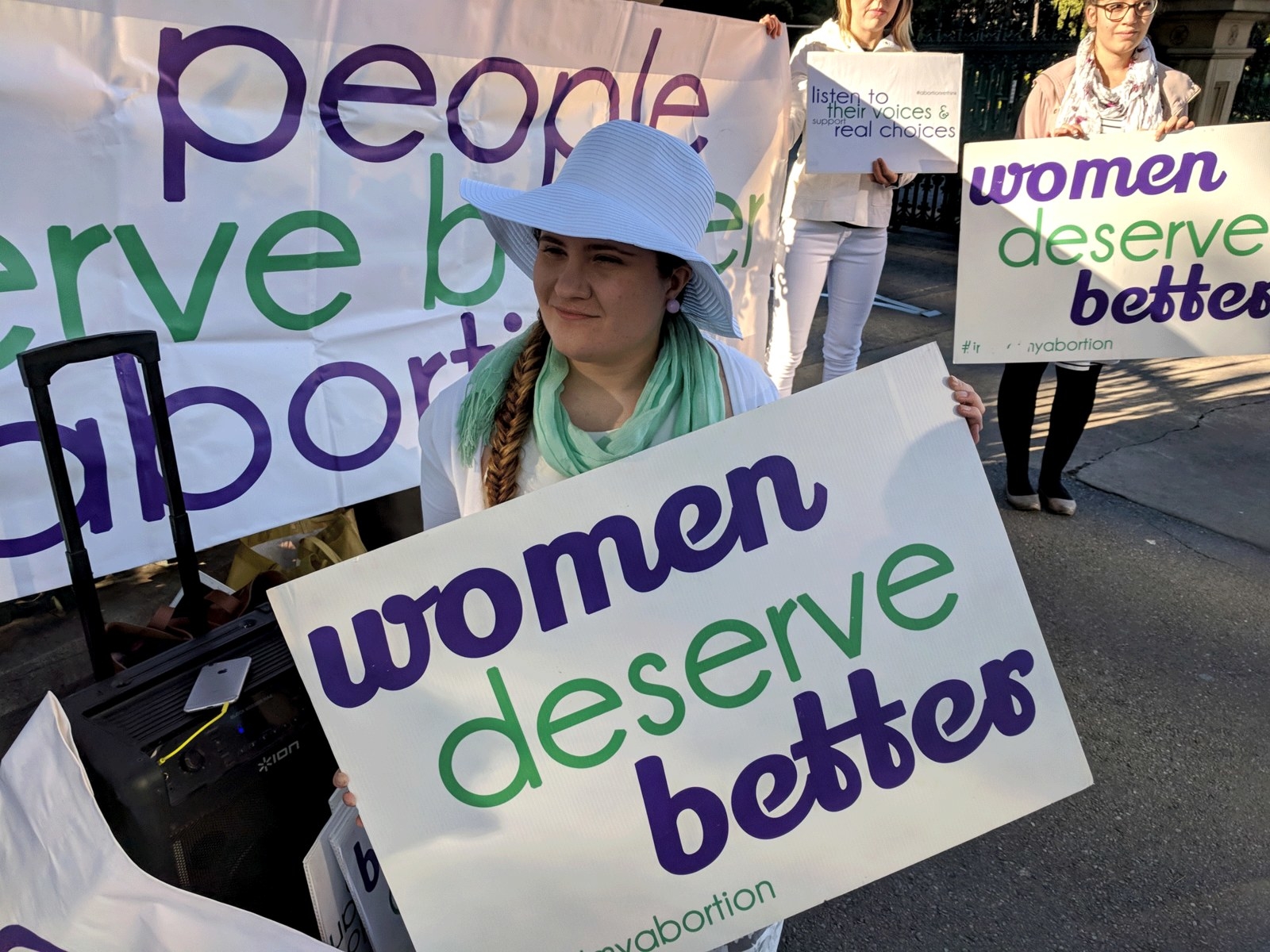 "I don't attend any church," the 26-year-old told BuzzFeed News.

"My interest in this area really began when I was 16 and a friend shared that her parents had made her have an abortion when she was 18 and just starting uni. They told her they would withdraw all financial support if she didn't 'get rid of the problem'.
"We need to be looking deeper. Why are there so many stories of coercion and distress? What makes abortion different from any other medical procedure? Why do we treat women differently depending on whether their pregnancy was planned or not, and if they're 'the right kind of person' to continue a pregnancy?"
Anderson doesn't identify with the word pro-life but thinks young women are increasingly aware of their "rights to be respected and heard by society".
"That includes their rights around unplanned pregnancy," she says. "Through talking to people I've found that most actually aren't on board with the whole idea that abortion on demand at any stage is the ultimate solution to unplanned or complicated pregnancy."
She doesn't believe people in the pro-life movement want to control women's bodies, are anti-feminist or misogynists.
"Advocating for women to have better options is as feminist as you can get," she says.
The World Health Organisation estimates that even if every couple used contraception perfectly every time, there would still be six million unplanned pregnancies per year and Anderson believes until a "100% reliable, safe contraceptive is invented" society needs to respond to unplanned pregnancies.
"Currently, abortion is legally available in every state of Australia," she says. "That's not something I am seeking to change. What I'm aiming for is to advocate for real choice for women."
*Name changed at interviewee's request.