Staunch anti-abortion federal senator Barry O'Sullivan this week made a speech in which he perpetuated what women's health providers say is the "biggest myth" about abortion in Australia.
The Toowoomba LNP senator moved a motion to condemn Queensland government for its proposed legislation to decriminalise abortion, which he said liberalised abortion in his home state "all the way through to late-term partial-birth abortion".
"I can hardly hold the thought: a baby who is seconds off being named, or even pre-named in many cases – certainly, in my family line and in most of the families I'm involved with – will be euthanised," O' Sullivan said when introducing the motion, which also argued terminating a pregnancy went against doctor's Hippocratic Oath.
Senator Cory Bernardi, who in November introduced a motion against anti-domestic violence organisation White Ribbon because it supports reproductive rights, then took to the floor to also talk about "late-term abortions".
"It is where you've known you're pregnant for 34 or 35 weeks and you decide you're going to have a termination," Bernardi said.
"This is when parents are celebrating that this child is there and it's wonderful and a new life is going to be brought into the world. How can anyone justify the killing of a baby at that point?"
Let's take a closer look at these comments with some experts.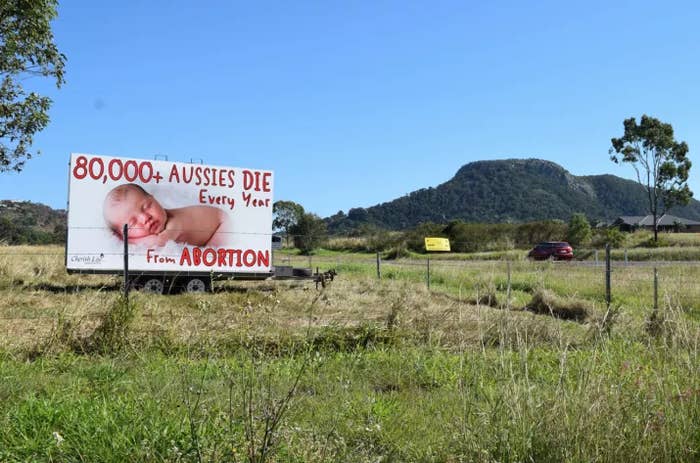 First things first, what is the claim?
O'Sullivan and Bernardi's notion that women are terminating pregnancies at the very last minute, right before what would otherwise be a normal healthy birth, is not a new concept in the debate about the decriminalisation of abortion in Queensland.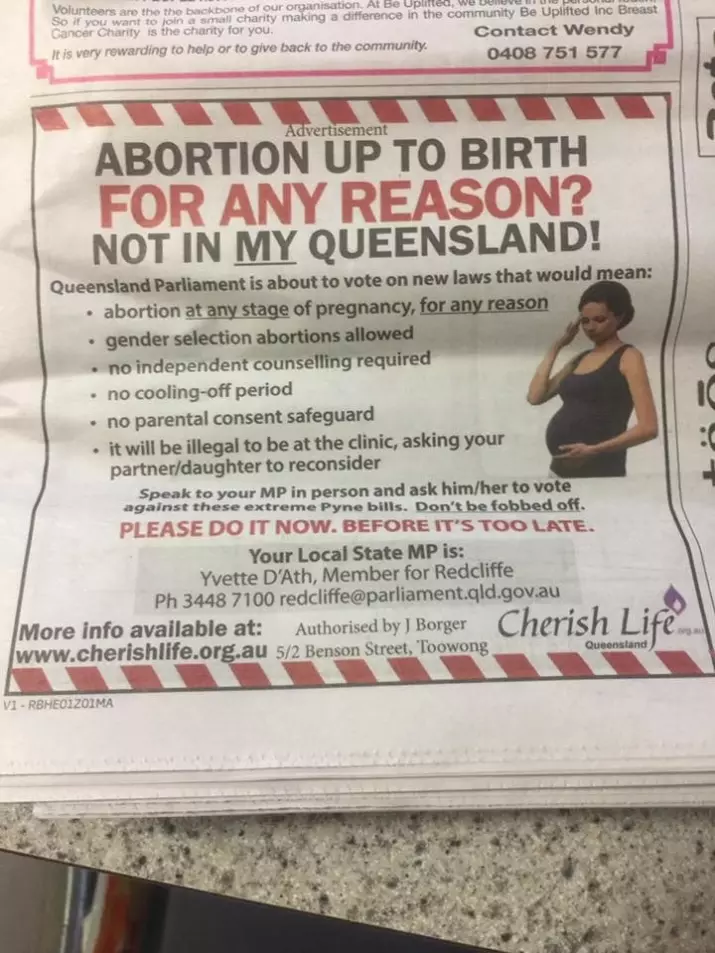 In 2016 during a previous push to remove the procedure from the state's criminal code, anti-abortion lobby group Cherish Life erected two billboards featuring a baby, and the slogan "80,000 plus Aussies die every year from abortion". Cherish Life then ran a series of raft of newspaper, radio and targeted Facebook advertisements claiming the proposed legislation "would allow the abortion of an entirely healthy baby of an entirely healthy woman".

The laws will allow "abortion at ANY stage of pregnancy, for ANY reason" the group insisted, repeatedly employing the phrase "abortion up to birth".
The idea that pregnancies are regularly terminated in the second and even third trimester and due to, as Bernardi put it in the Senate, the "the selfish demand of the woman" has dominated debate on decriminalising abortion as anti-abortion proponents believe this practice would dramatically increase if the law was changed.
So are women terminating pregnancies the moment before a healthy birth?
No.
While there is limited data on the exact number of abortions and at what gestation (due to legal barriers and the patchwork of public and private provision across Australia), the available data and testimony from healthcare providers suggests abortions after 20 weeks gestation are rare, expensive, hard to obtain and happen in complicated circumstances almost always at a public hospital.
According to the most recent figures from the Australian Institute of Health and Welfare, 0.7% of abortions in Australia were carried out at or after 20 weeks. Most (94.6%) were performed before 13 weeks of gestation.

In an initial parliamentary inquiry in 2016 into legislation that would decriminalise abortion in Queensland, witnesses from the state's health department said there were 120 terminations performed at or over 20 weeks gestation in 2015 statewide, and that the majority of abortions were performed before 22 weeks.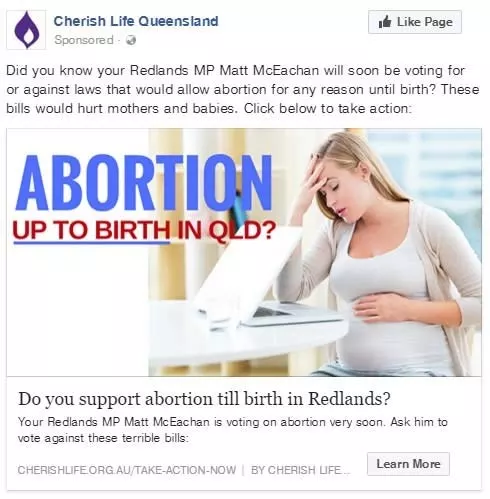 When asked about the "latest late-term abortion" to have occurred in the state, Queensland Health's Statewide Maternity and Neonatal Clinical Network chair, associate professor Dr Rebecca Kimble, said it tended to be at 22 weeks.

"But then we have had to have terminations – and we are talking really rare situations – where continuation of the pregnancy of an undiagnosed cardiac condition in the mother, for instance, may require termination of pregnancy beyond 22 weeks because continuation would kill the mother," Kimble said.
The current proposed legislation would allow pregnancies to be terminated in the first 22 weeks, after which a second doctor would have to approve the procedure.
Family Planning NSW medical director Deb Bateson said the idea of "abortion up to birth" was an "anti-choice talking point" but was unsupported by evidence, and abortions in the second – and extremely rarely – the third trimester happened in a hospital setting in "complex, challenging and extreme circumstances".
"Most abortions take place before 12 weeks gestation," Bateson told BuzzFeed News. "Later-term abortions are very rare, with the consensus figure being that about 1% of abortions fall into this category."
In what situations would someone terminate a pregnancy after 22 weeks?
Queensland obstetrician and maternal-foetal medicine specialist Dr Carol Portmann said it was a "ludicrous fallacy" that any doctor would support a termination in the third trimester for psychosocial reasons.
"In my 20 years experience in Queensland, where I have ever been asked by any woman to perform a termination in the third trimester for psychosocial reasons, it is always because a baby has [been] found to have such a severe heart or brain jury, or where the mother's life is at risk," she said. "Even in a very late pregnancy diagnosis, or if someone turned up thinking they were at 14 weeks gestation and found themselves at 30 weeks, they would just have to go on to have the baby."
Portmann said it was usually severe medical complications that weren't visible in the patient's first or second ultrasound.
"It is mostly brain problems which weren't visible earlier on, and parents know their child will survive for a period of time with no quality of life, whether that is a matter of days or up to a year, and pass away, and parents feel they simply can't watch their child in suffering," she said."These are conditions which are ultimately always lethal."
How hard is it to access a termination after 22 weeks?
To secure a termination after 22 weeks was a complicated process involving multiple health professionals, Portmann said.
"They need to consult with brain or heart doctors and geneticists to sort out what the prognosis is and talk through options," she said.

"Any request for a termination after 22 weeks will go through a hospital's ethics committee, which usually involves the chief executive officer of the hospital, a lawyer of the hospital and directors of a few different departments, so maybe social work, nursing, genetics or obstetrics."
What is it actually like to terminate a pregnancy at this stage?
Traumatic.
Brisbane mother Zena Mason told BuzzFeed News about what it was like to terminate her wanted pregnancy at 22 weeks gestation.
The foetus had spina bifida – a birth defect where the backbone and membranes don't close completely around the spinal cord – as well as "severe fluid build up on the brain" and Arnold-Chiari malformation (where brain tissue extends into the spinal canal).

When Mason and her partner went for a check-up they left "hysterical".
"They started saying things like 'she is incompatible with life', that she would have brain damage, that she wouldn't be able to go to the toilet herself, and as far as we could tell that she was going to be like a vegetable," Mason said. "We went in and saw doctors and asked as many questions as we could about termination and palliative care.
Ultimately the couple decided to terminate the pregnancy and after finding a hospital, a board of doctors approved the process.
"I went into labour just like anyone else, and my mum, my brothers, my hubby's sister, they all came and held her and we did her hand and footprints," she said.

"Women who have later term abortions don't get the option of a surgical removal. We have to go through a labour and a delivery.

"We got a birth certificate, we got a death certificate. She is still part of our family. We had a boy and a girl like we wanted."
The couple named their daughter Chloe and had a photoshoot with her ashes and their next child Anakin when he was born a year later.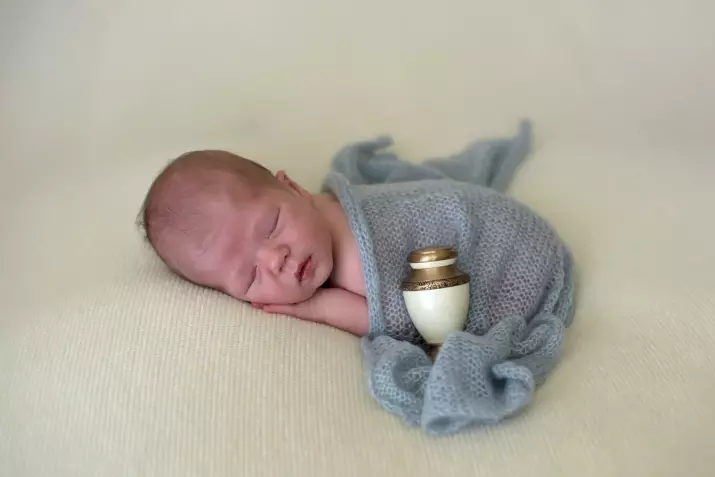 How do reproductive healthcare providers feel about the idea that terminating a pregnancy at this stage might be an easy decision?
Upset.
"I would hope that if you'd entered politics you would have an ability to separate your personal agenda from facts presented to you and it is disrespectful to women not to look at those facts before opening your mouth and giving unfounded opinions," Portmann said.
Michelle Thompson, chief executive of Marie Stopes International Australia, the nation's biggest provider of termination services, said the term "abortion up until birth" was offensive and had "no regard for the medical reality, nor the emotional reality of abortions".
"This rhetoric has no scientific basis and demonstrates a distinct lack of respect for medical professionals who perform terminations, and for women who access termination services," she said.

Thompson said it would be helpful if politicians of all persuasions "familiarised themselves with women's health".
"From our employees perspective, each one of us chooses to do what we do because we believe in a universal non-judgemental health system providing quality, safety and compassionate care," she said. "This characterisation of terminations is completely at odds with both the patients who see us and the staff who care for them."
How do the politicians pushing to decriminalise abortion feel about this argument?
Angry.
Queensland deputy premier Jackie Trad, who has spearheaded her government's plans to decriminalise abortion, said these "lies peddled by the anti-choice lobby" were "damaging, upsetting and fundamentally insulting" to women in the state.
"Quite frankly, it is disgraceful that extremists within the LNP are using women's traumatic experiences for their own political grandstanding," Trad told BuzzFeed News.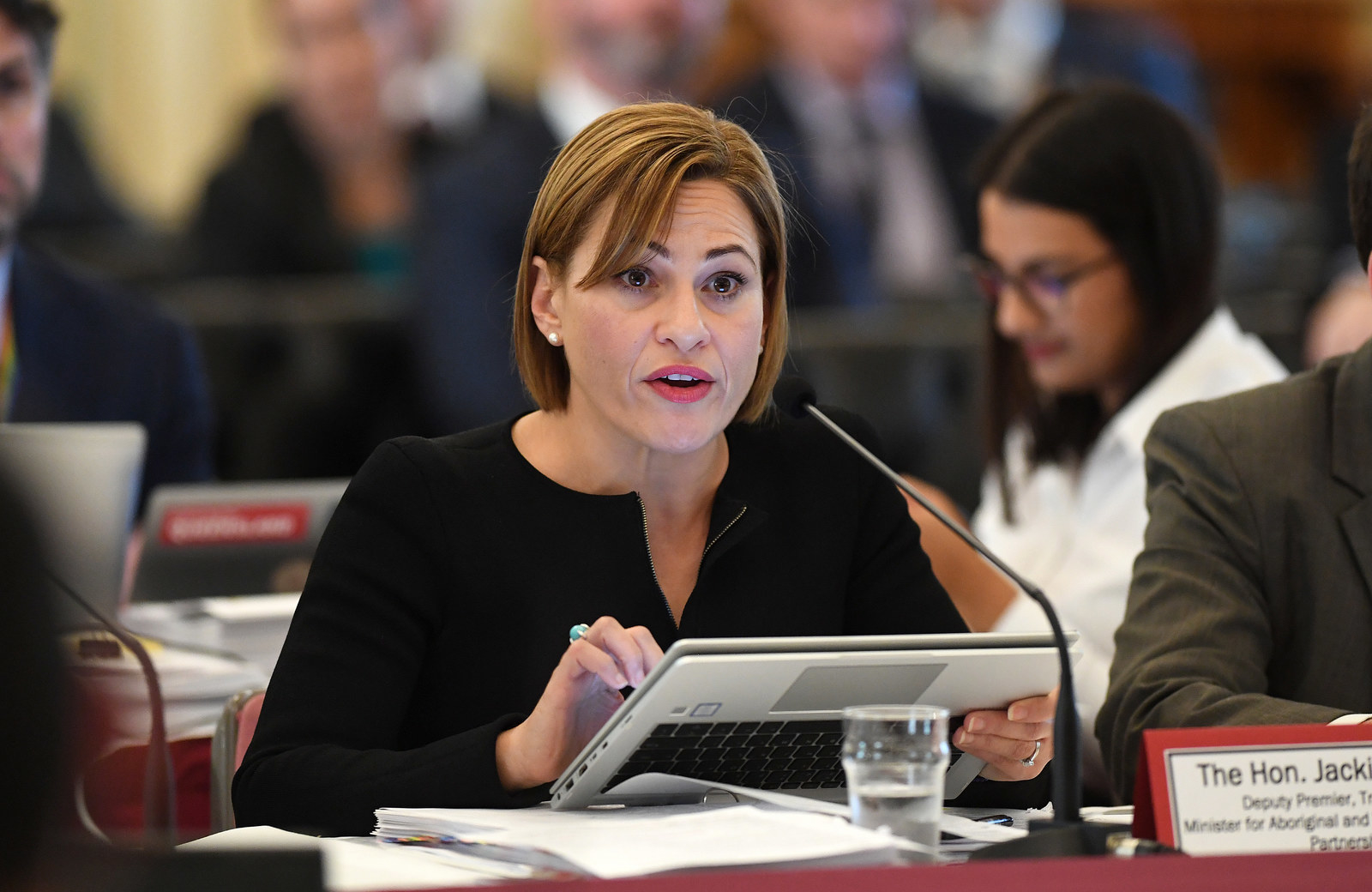 "These extreme statements are so far removed from the lived experience of Queensland women and the practice of the Queensland medical profession."

Trad said 99% of abortions in Queensland occurred before 20 weeks gestation.
"Those that occur after [20 weeks] are wanted pregnancies," she said.
"These are women who, because their pregnancy is not viable or because it will endanger their own life, have had to face the heartbreaking reality of terminating their pregnancy."
Trad said her government's proposed laws, drafted by the state's Law Reform Commission, provided "certainty and protection" in law for abortions that are already taking place in Queensland, including late term terminations.
"These procedures don't happen because of a whim, they happen by and large out of medical necessity."
Where is Queensland's legislation at?
The state's attorney-general Yvette D'ath introduced the bill on Wednesday morning.
It will now be referred to a parliamentary committee before coming back to the parliament for debate in October.