This PR Executive Instagrammed Her Outfits During Her Husband's Insider Trading Trial
Roxy Jacenko's husband, Oliver Curtis, was found guilty.
Public relations mogul Roxy Jacenko's husband, Oliver Curtis, is facing up to five years behind bars after a Supreme Court jury found him guilty of conspiring to commit insider trading on Thursday.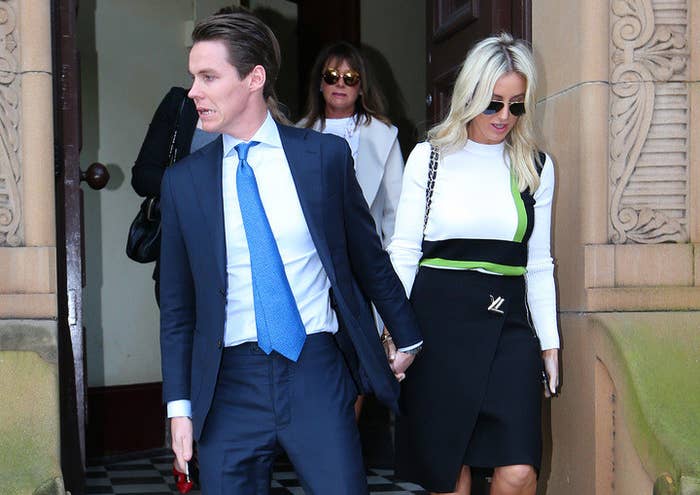 On Monday, May 16 — the first day of the trial — Jacenko arrived at court in an $1800 Miu Miu dress and Gianvito Rossi pumps.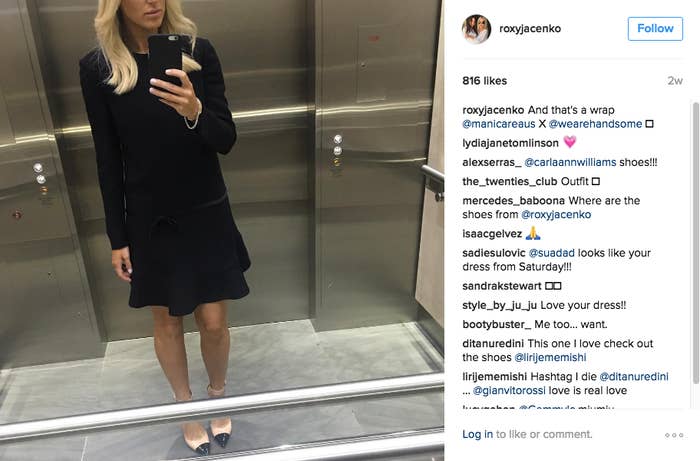 Here's what the court heard:
Curtis stood accused of entering into an agreement with his former bestie, John Hartman, to make about $1.5 million on insider trades in 2007 and 2008.
Hartman gave information about the trades to secure a 10% reduction on his own sentence. Curtis pleaded not guilty.
The former school friends, who met at the posh St Ignatius College on Sydney's north shore, both came from incredibly rich families. Curtis' father founded a mining company and Hartman's father was a wealthy obstetrician.
After school they pursued careers in finance: Curtis worked as an analyst at Ocean Securities and Hartman nabbed a job at fund manager Orion Assets Management as an equities trader.
On Tuesday May 17, Jacenko carried a $162,000 crocodile skin Hermes Birkin handbag and wore a Balmain blazer.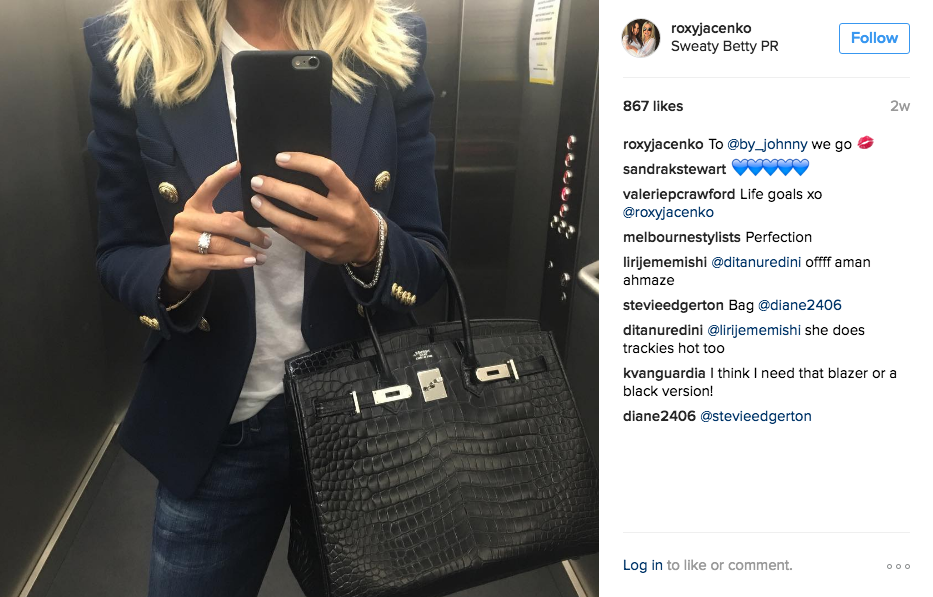 Here's what the court heard:
The Crown said Curtis came up with a scheme to place trades based on Hartman's tips — and in one year they raked in $1.5 million in profits.
They were both aged 21.
Hartman told the court how the profits from the illegal trades funded their fancy lifestyle; luxury cars, overseas trips and rent on a $3000-per-week apartment overlooking Sydney's iconic Bondi beach.
"I knew that (Curtis) was going to pay for the full amount of the rent from the profits that were made," Hartman later told the court.
On Thursday May 19, Jacenko wore a $3000 leather skirt and a $2675 embellished knit from French designer Celine.
Here's what the court heard:
The Crown said Curtis bought Hartman a $20,000 Ducati motorbike as a birthday present.
Hartman claimed it was part of what Curtis owed him per their agreement to split the profits from their alleged illegal trading gambit.
Curtis purchased his-then girlfriend a $130,000 car and grabbed an Aston Martin for himself, the court heard.
His lawyers attacked Hartman — who has already served more than a year for insider trading — for "offering up" Jacenko's husband as a "bargaining chip".
On Friday May 20, Jacenko wore a graphic pink and black Dior dress and aviator sunglasses.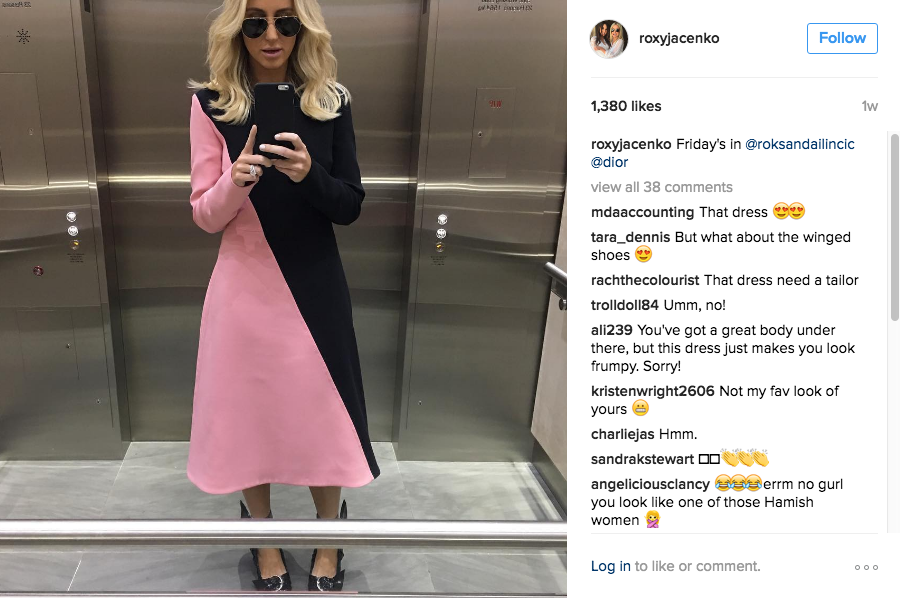 Here's what the court heard:
Curtis' co-conspirator was cross-examined over whether he lied to his accountant.
On Monday May 23, Jacenko wore a black Dior dress.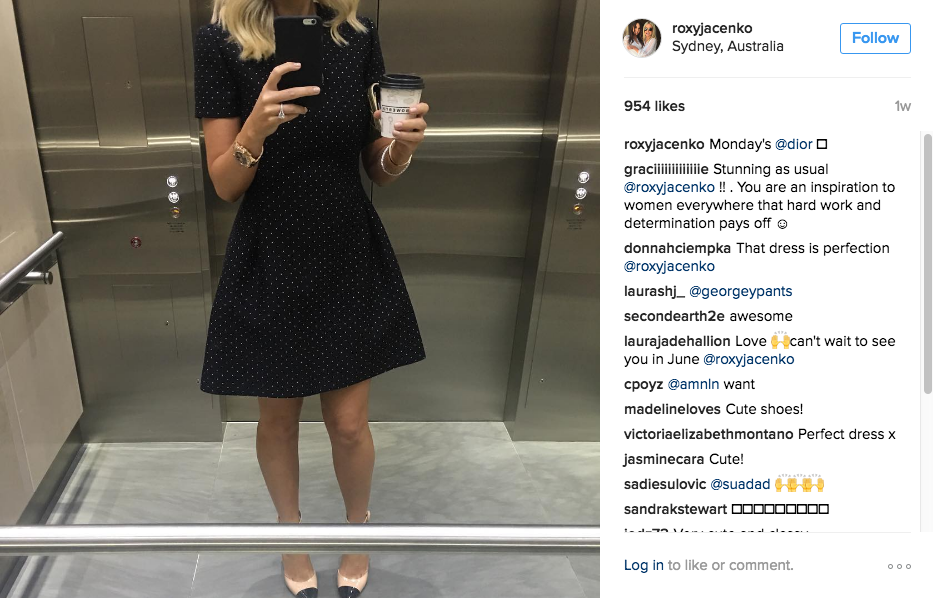 Here's what the court heard:
The Crown played taped telephone conversations from 2007 and 2008 in which Curtis boasts about his prowess as a broker.
An email in which Curtis said he'd had a "good little afternoon" after he made almost $70,000 in one day was also tendered to the court.
On Tuesday May 24, Jacenko wore a patterned Mary Katrantzou frock.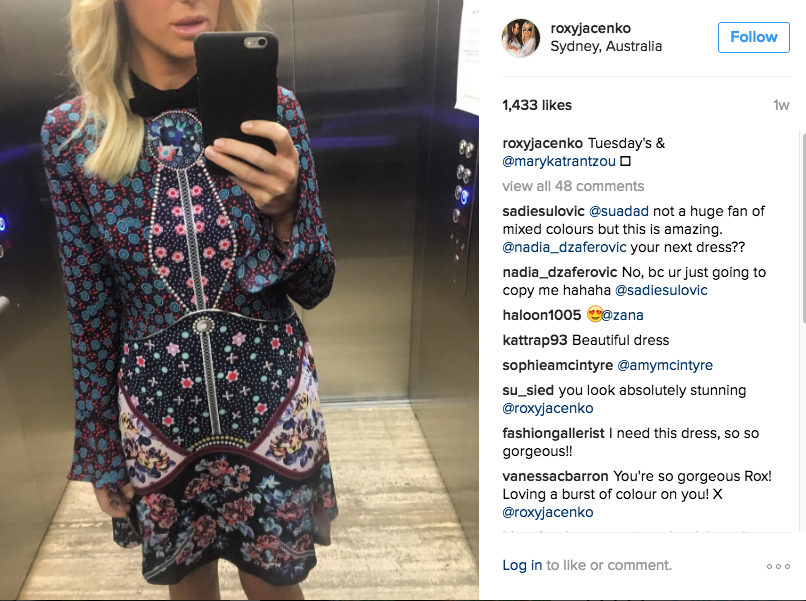 Here's what the court heard:
Curtis made a payment of $100,000 to the Wynn Las Vegas resort and casino ahead of a luxury holiday in 2008, the Crown said.
Documents tendered to the court revealed $4000 in receipts for purchases made by Curtis, including plasma screen televisions.
He made $84,210 in payments to Hartman when the pair moved into a Bondi apartment in 2008 where the rent was $3000 a week, the documents showed.
Curtis and Hartman also made profits betting on the price of Woolworths, JB Hi-Fi, Caltex and Harvey Norman shares, among others, documents tendered that day showed.
She also paired a personalised leather clutch with her $180,000 wedding ring.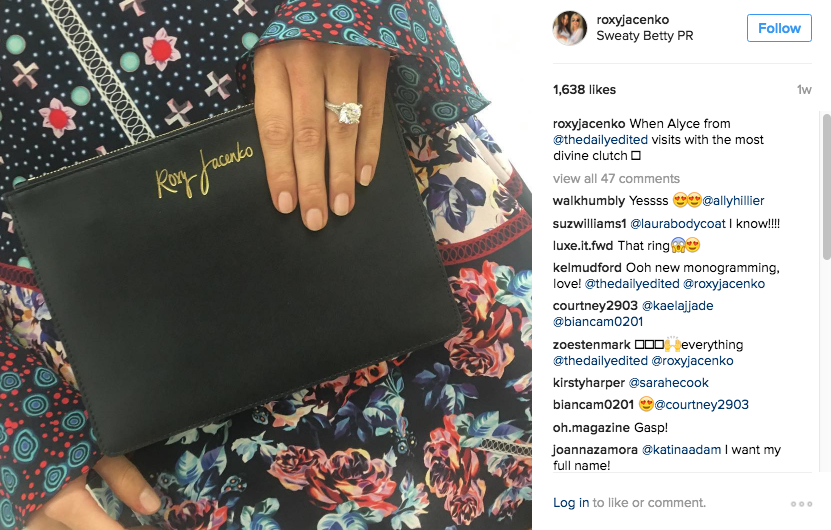 On Wedneday May 25, Jacenko wore a lacy black Dior dress and Yves Saint Laurent heels.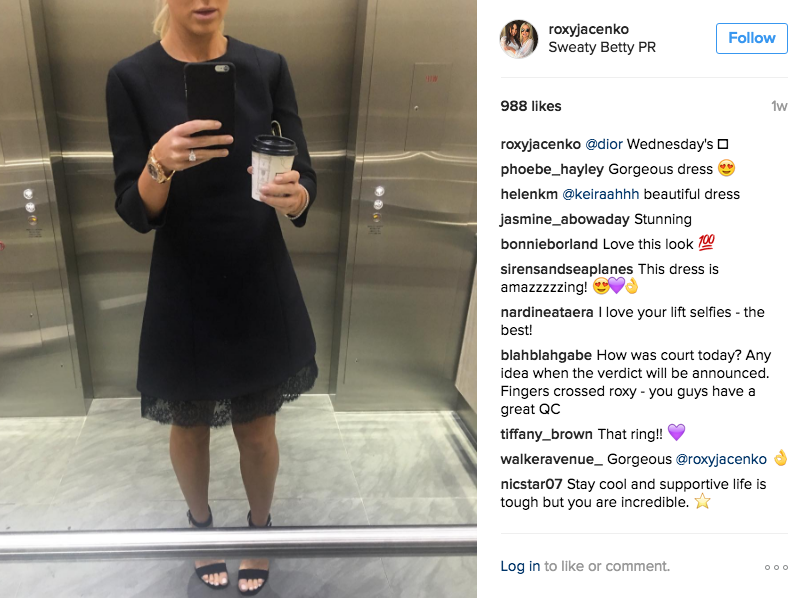 Here's what the court heard:
Hartman said he and Curtis covered their tracks by sending "PIN-to-PIN" messages to each other's BlackBerrys.
On Thursday May 26, Jacenko wore Maison Margiela blouse and a ruffled Louis Vuitton skirt.
Here's what the court heard:
"This was a rort in which, in my words, both were involved," crown prosecutor David Staehli, SC, told the jury in his closing address.
He said Curtis and Hartman engaged in 45 trades that earned them $1.43 million.
On Friday May 27, Jacenko wore a black leather Louis Vuitton outfit and a Cartier bracelet.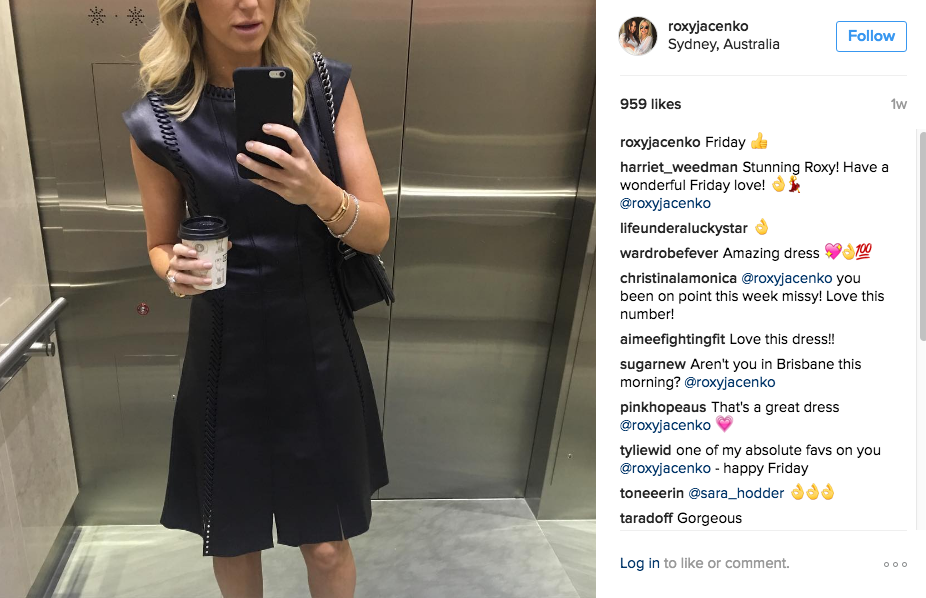 Here's what the Court heard:
The Crown told the jury Curtis and Hartman were making thousands of dollars in minutes — in one case $116,000 in one day — after making "a few phone calls" which must have been "irresistible".
On Wednesday June 1, Jacenko wore a Louis Vuitton dress and Yves Saint Laurent heels.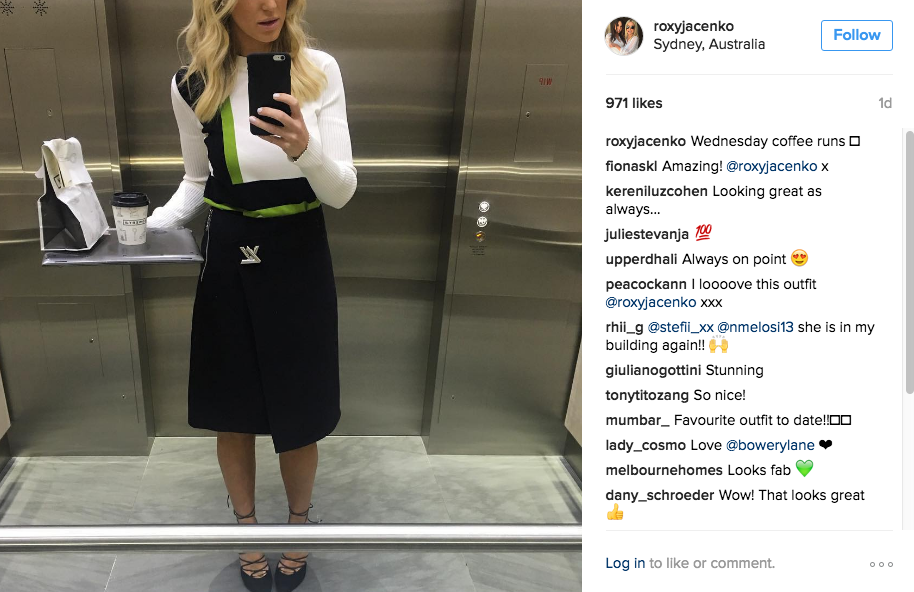 The jury deliberated all day.
On Thursday June 2, Jacenko wore Dior and Balmain.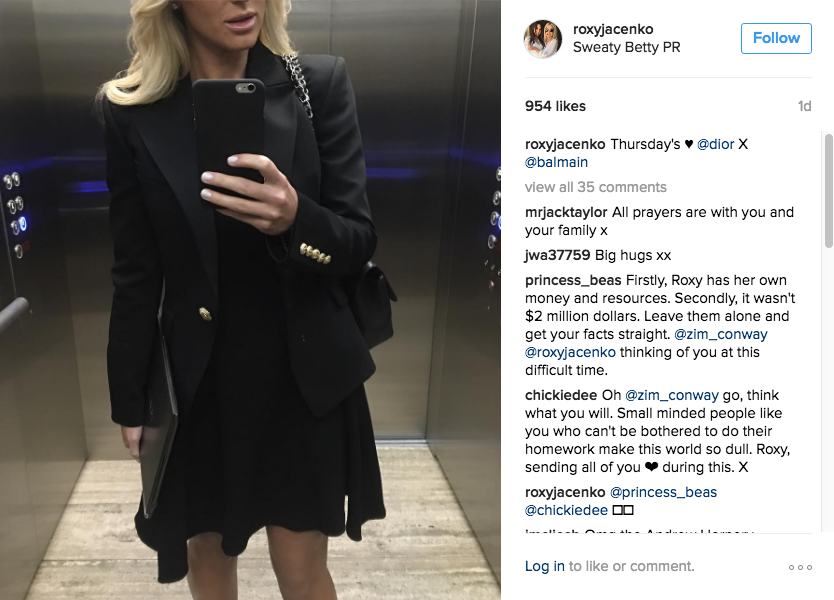 The Supreme Court jury found Curtis guilty on one charge of conspiracy to commit insider trading that day.
He will be sentenced June 17. The maximum jail time is five years.