These Women Funded Their Abortions With Facebook Donations
"Social media is what we turn to when we've run out of other options."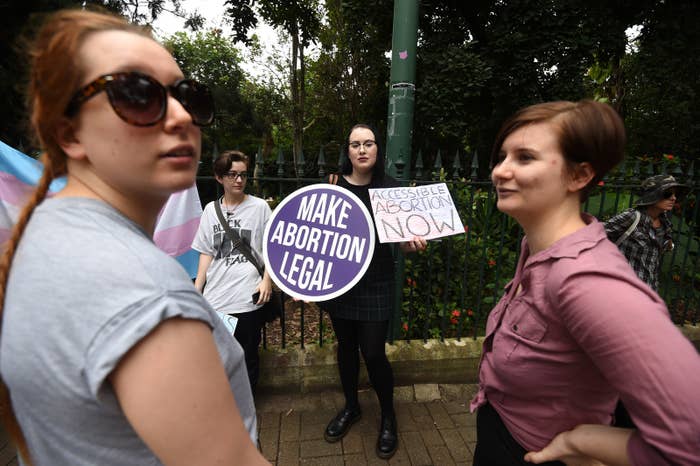 To get an abortion in the Sunshine State you will need hundreds of dollars at short notice, because they are mostly provided by private clinics – Queensland Health estimates only 1% of abortions are performed in public hospitals. There is a Medicare rebate but it doesn't cover the whole cost.
Last year Queensland pro–abortion rights counselling service Children by Choice raised $90,000 for clients who needed financial assistance via grants, donations from other organisations, and no-interest loans.

"None of the money we provide to women comes from government funding," the organisation's Kate Marsh told BuzzFeed News.
"The no-interest loan scheme we run was set up with capital that came from a philanthropic grant and most of the rest is fundraised, by us or by other organisations."

A third of that financial assistance was secured through discounts negotiated by Children by Choice from providers.
"[Providers] risk prosecution to do this job," Marsh said, "so it should come as no surprise that their motivation in doing so is to provide care to women, but people are usually shocked when we tell them abortion providers are willing to offer hardship grants and cost reductions for our most disadvantaged women just to make sure they are able to access a procedure."
As well as the cost of the procedure, many women, especially in rural or regional areas, need to cover travel costs to access an abortion.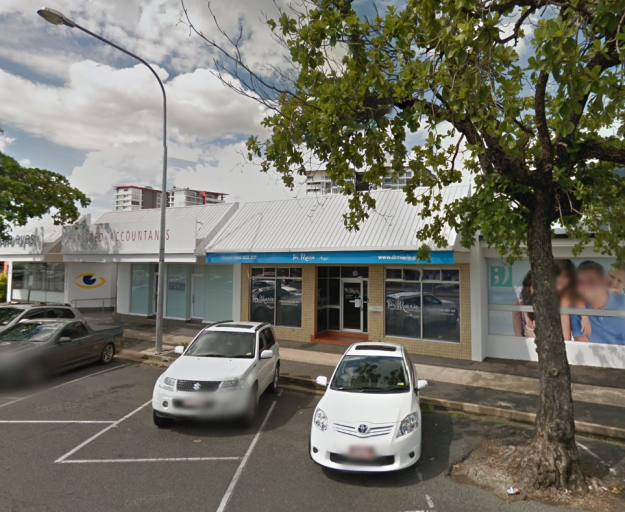 But when there isn't money available, Children by Choice posts a Facebook status asking for donations from the public so a woman can terminate her unwanted pregnancy.
"Social media is what we turn to when we've run out of other options," Marsh said.
In May, 31 people shared a status asking for "a few hundred dollars" worth of donations to assist a mother of seven in terminating her unwanted pregnancy and getting long-acting reversible contraception.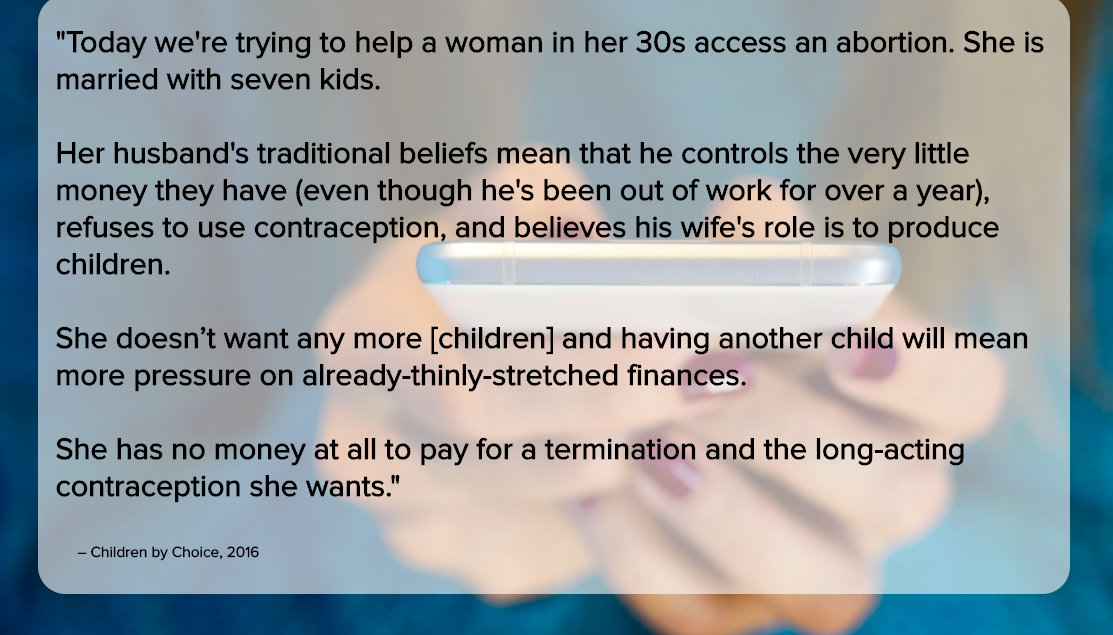 Her husband refused to use contraception and believed his wife's role was to produce children.
In June, people donated to fund a termination for a homeless teenager.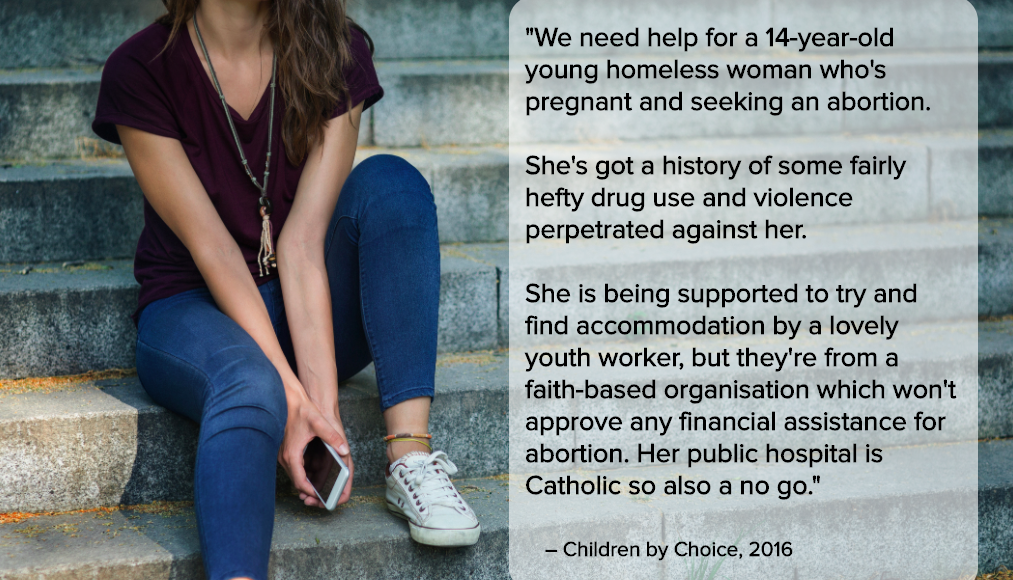 "Anything you can chip in would be greatly appreciated," Children by Choice posted.
"It's tax time and all that but do it not to save on your tax but because it's not fair that young vulnerable women should bear the brunt of this ridiculous system."

The same month, another homeless woman, who fell pregnant after a sexual assault, needed donations.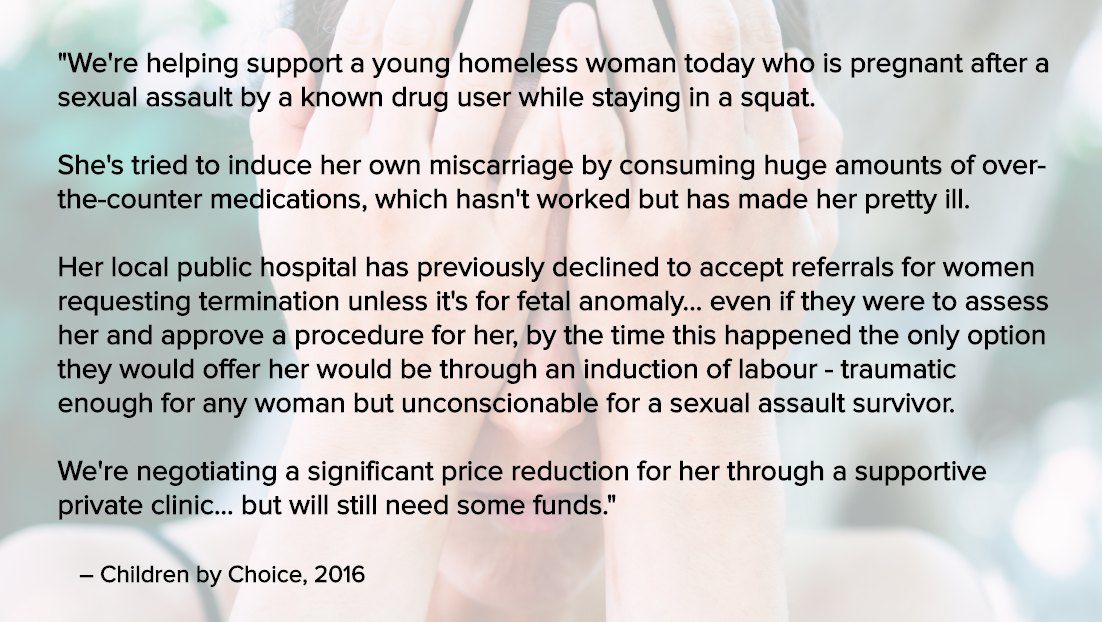 Women rushed to donate and by the end of the day the procedure was funded.
In July, a mother of three and victim of family violence received donations to make up the last few hundred dollars of her termination costs.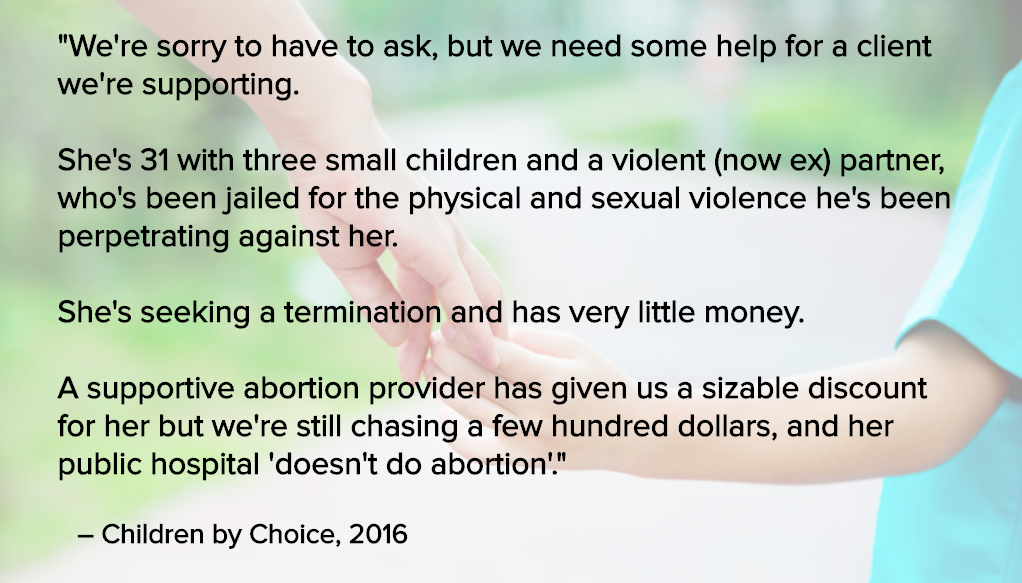 Almost 2 in 5 women who received financial help were experiencing domestic and/or sexual violence, the organisation said.
This month, a woman was $200 short of funding an abortion after Children by Choice raised $250.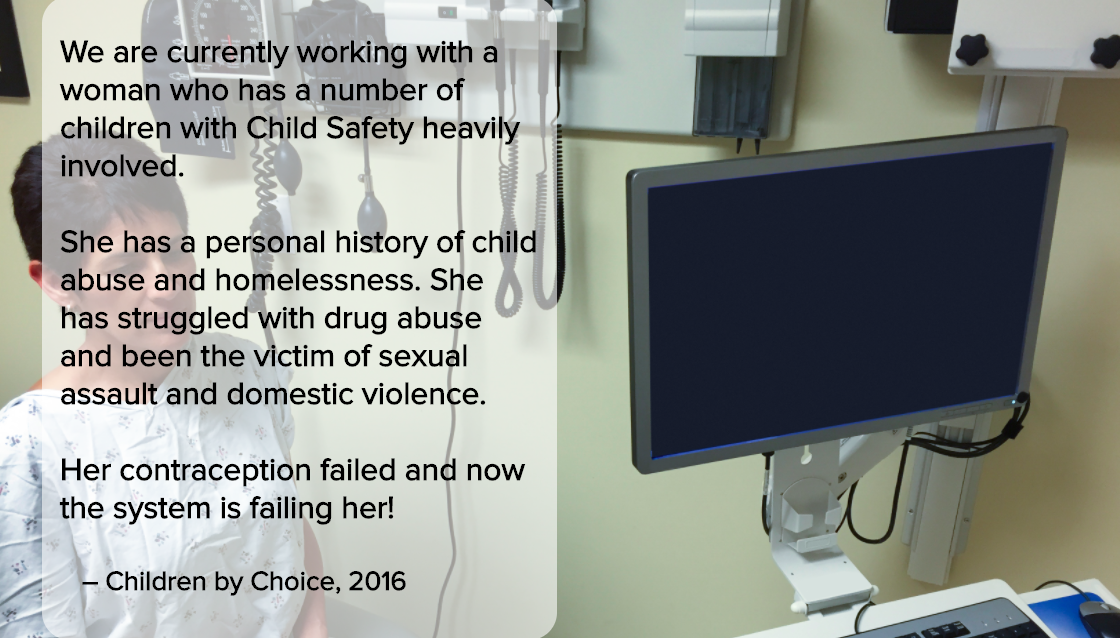 "On average, we support one woman every day with a mix of loans, grants, arranged discounts and your generous donations," Children by Choice posted.
Independent Cairns MP Rob Pyne's bill to decriminalise abortion was rejected by a parliamentary inquiry, but he has introduced a second, amended bill that he believes answers all the inquiry's concerns.
Pyne told BuzzFeed News he was "not confident" the bills would be debated before the end of the year, as Queensland parliament breaks for Christmas on Friday.

The state's environment minister, Steven Miles, who has said he will vote in favour of Pyne's bill, told BuzzFeed News that economic justice was one of the reasons he supported abortion law reform in Queensland.
"These reports of women crowd funding for abortions are very, very sad," he said.

"Women should be able to make decisions about their own health regardless of if they live in my inner-city community or regional Queensland."
Queensland minister for women Shannon Fentiman agreed it was harder for women in rural and regional Queensland to access terminations.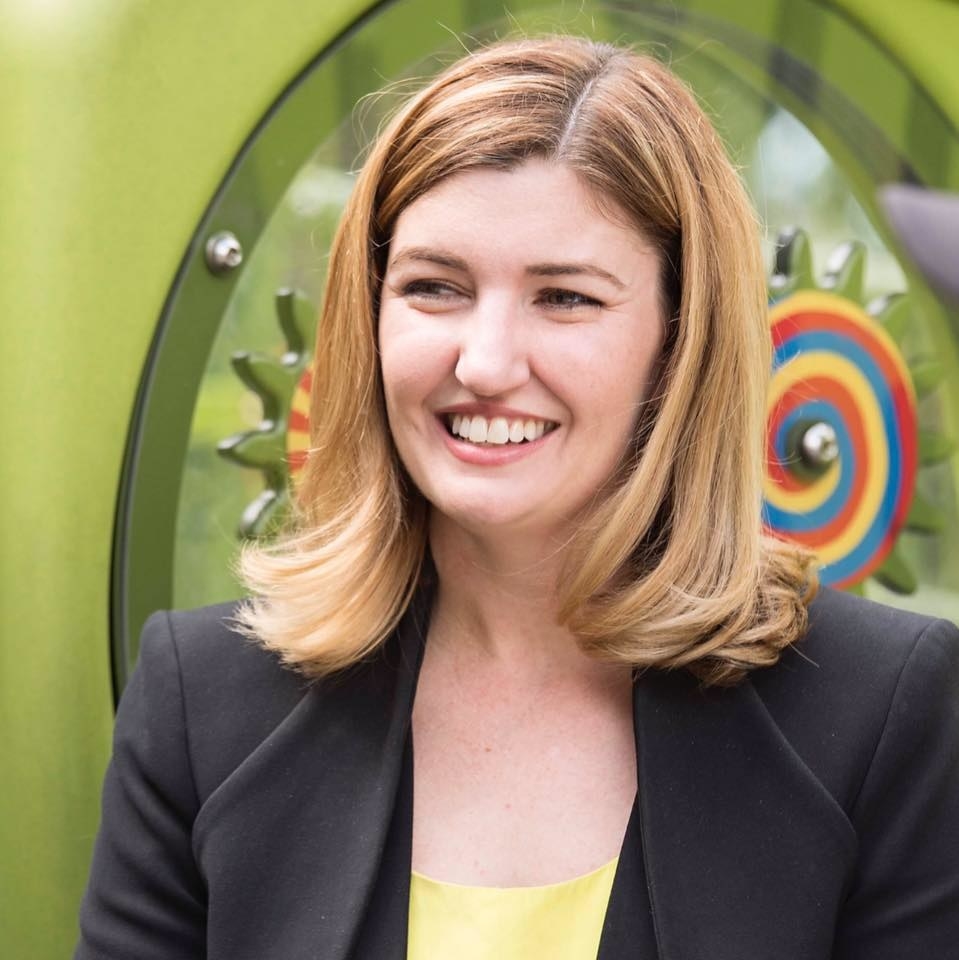 "That's why I support decriminalising abortion," Fentiman told BuzzFeed News.
A spokesperson for Queensland Health said the department was working with the Marie Stopes clinics to "explore options" for continuing services in Rockhampton and Townsville.

"Health providers, including public hospitals in Queensland, provide women with access to termination of pregnancy when justified by law."
The spokesperson said safe terminations were available in both public and private systems.
"Any woman who believes she meets the criteria for a lawful termination but is not able to access one should contact their local hospital for advice."