Refugees and asylum seekers detained by the Australian government on Manus Island in Papua New Guinea are stockpiling rainwater because they "have no idea what will happen" when the detention centre closes tomorrow.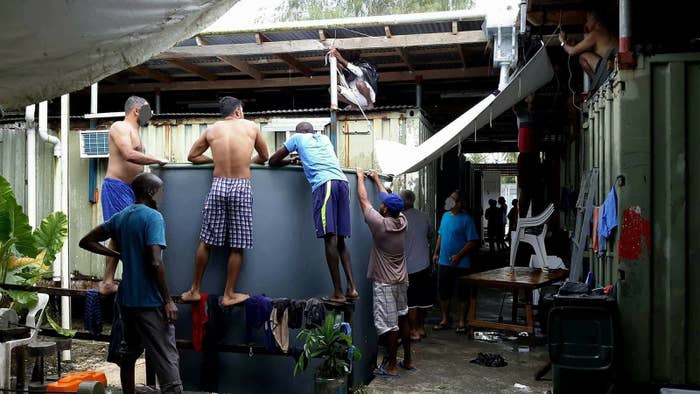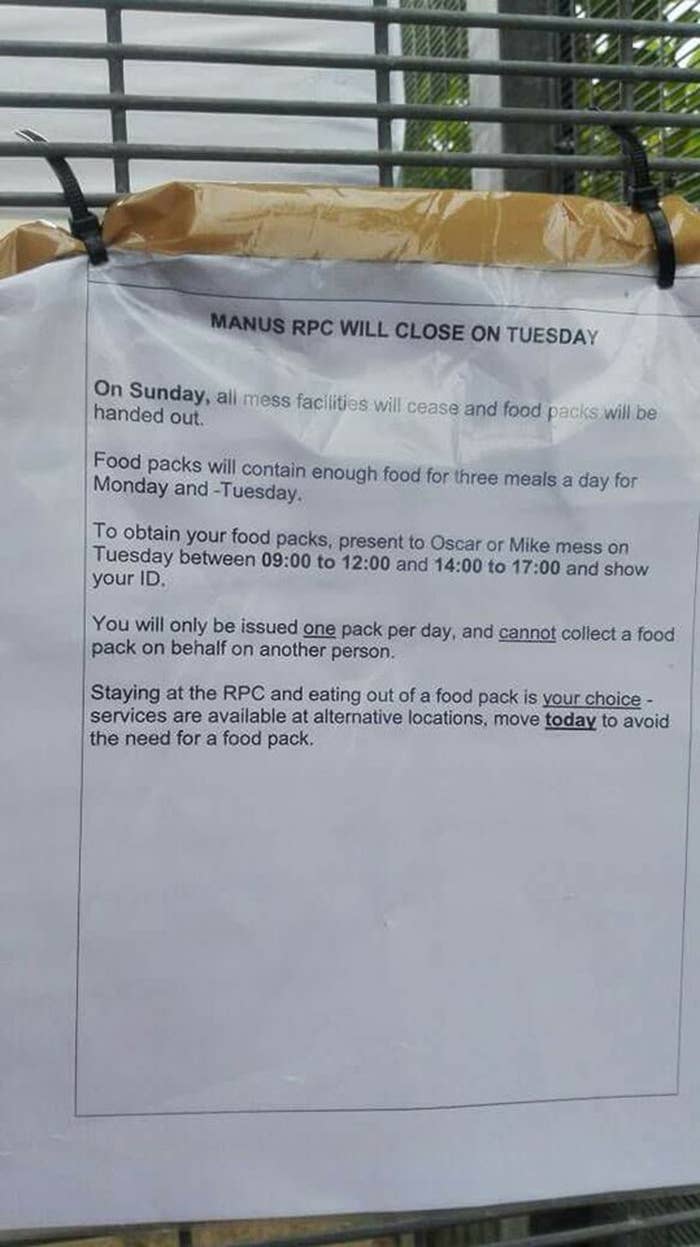 The centre is due to shut down tomorrow, despite PNG's immigration minister, Petrus Thomas, claiming the country had no obligation to deal with asylum seekers found not to be refugees.
The PNG government also prevented 31 employees of Paladin Solutions — contracted to operate facilities where refugees and asylum seekers will stay once the existing centre shuts — from entering the country last week.
More than 600 detainees are refusing to leave the centre, as they fear their safety in the main town of Lorengau where they will be forced to move.
The men are waiting for resettlement elsewhere in PNG or in a third country.

Detainees were told water and power would be cut off on Tuesday, but on Sunday Australian Border Force instructed workers to drain tank water and cut the hoses which supply the camp, Sri Lankan refugee Shamindan Kanapadhi told BuzzFeed News.

"We were told they will cut the power and water," Kanapadhi said.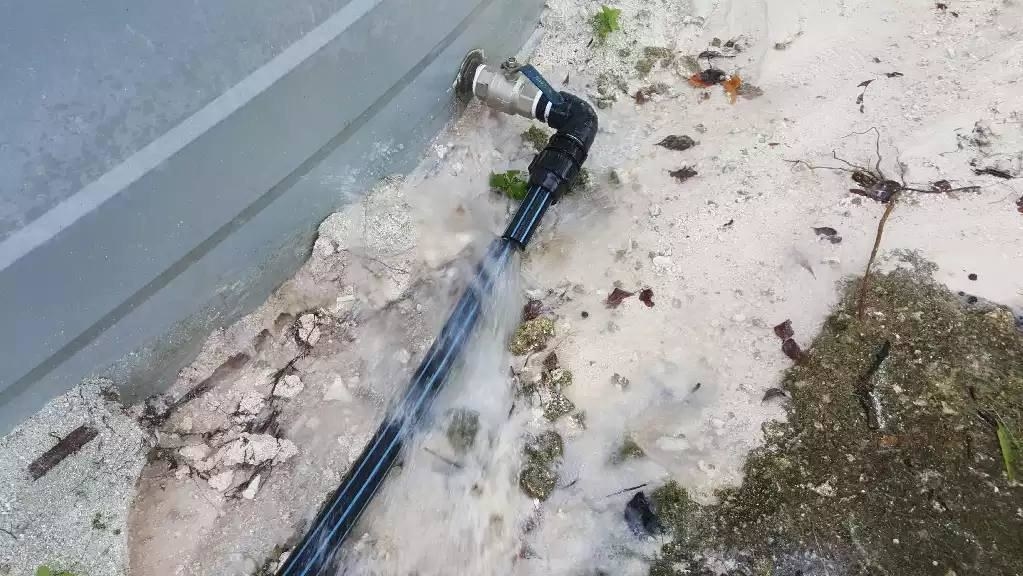 "So we are preparing to store water to use to toilet and shower."
The men have cleaned rubbish bins to store rainwater.
"If we run out of drinking water, alternatively we have to use them to drink," Kanapadhi said.
"We have no idea about will happens in coming months."
On Sunday the men were given two days' worth of food packs but most of them have eaten their supplies already, refugees told BuzzFeed News.
One Tamil refugee said the men had saved long-life milk to drink if there were no food supplies tomorrow.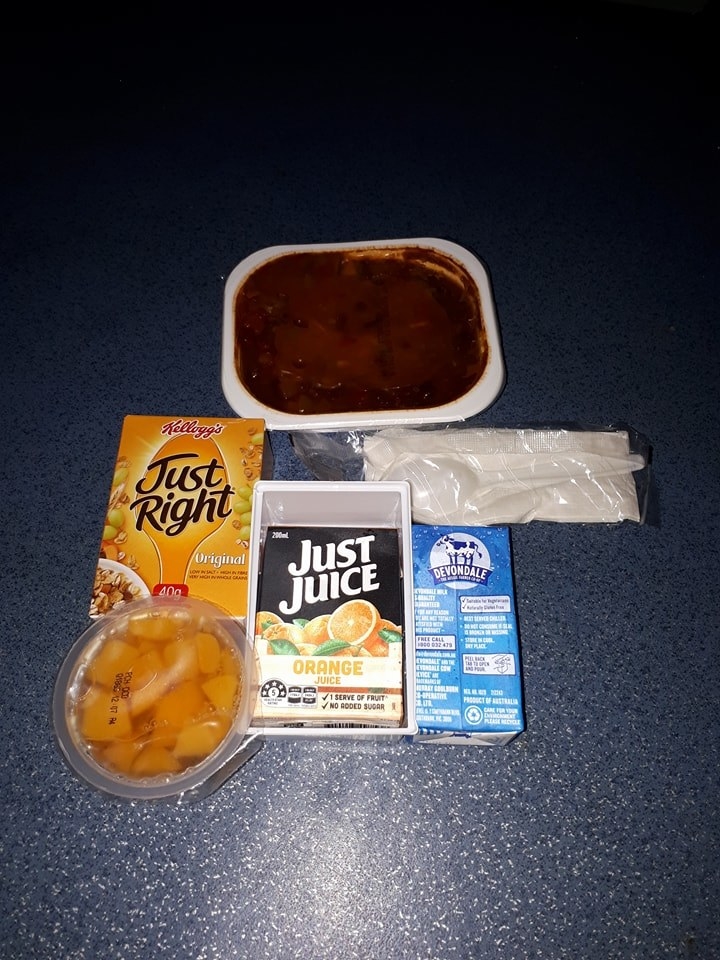 "We have milk to drink because what's going on, we do not know," he told BuzzFeed News.
In June, Manus detention centre staff and local police closed down the on-site gym and removed the equipment, and the food quality deteriorated, refugees told BuzzFeed News.
That month, a class action seeking damages for almost 2,000 men detained on Manus Island reached a $70 million settlement with the Immigration Department ahead of what was to be an expected six-month trial.
The class action claimed that detainees suffered serious physical and psychological injuries as a result of the conditions they were held in on Manus Island from November 2012 to December 2014.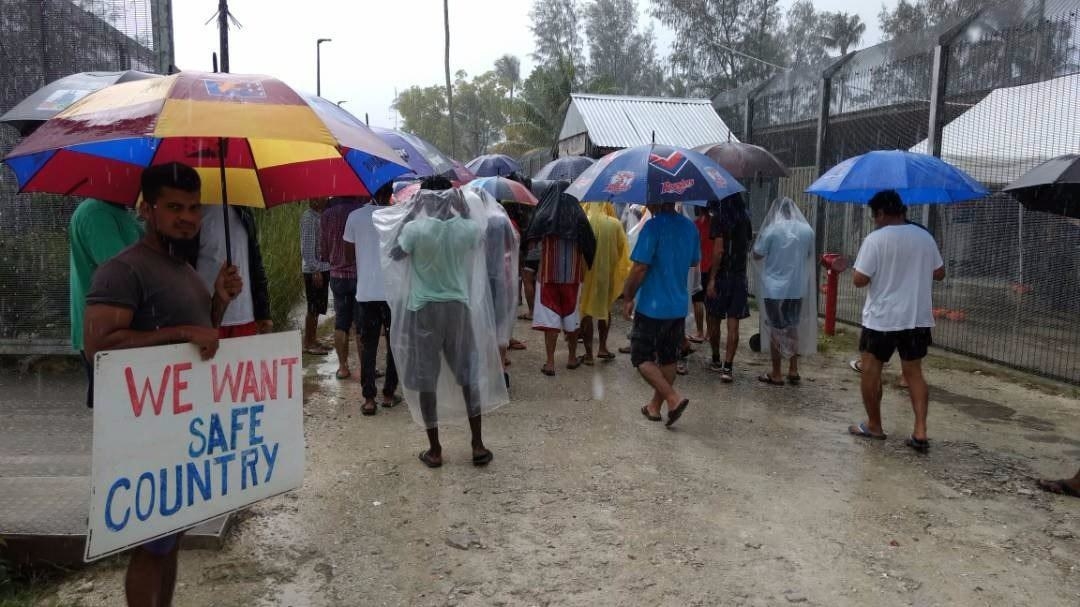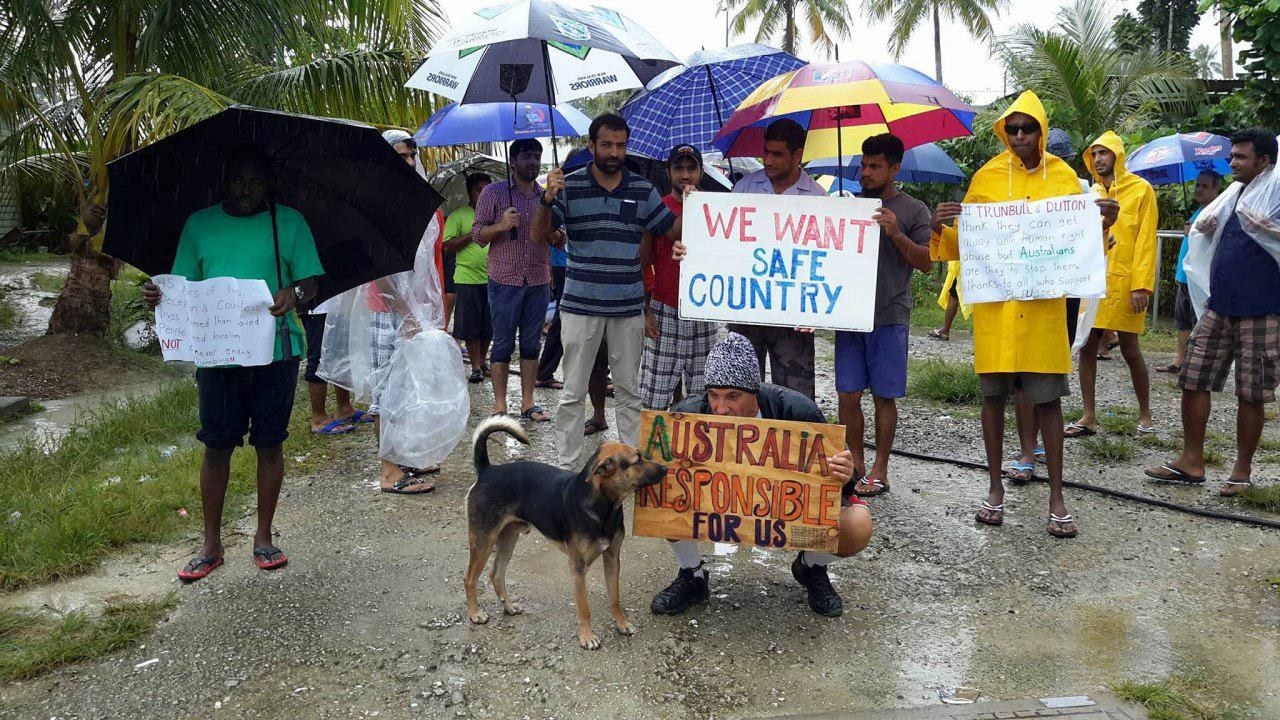 In August, an Iranian man's body was found near the East Lorengau transit centre. He had known mental health problems.

This month, a Sri Lankan refugee was found dead on Manus in the hospital where he had been receiving treatment for mental illness.
Researchers for human rights organisation Amnesty International arrived on the island over the weekend to interview refugees about restrictions to food, power, water, medical and transport services.
Researchers had also heard reports that authorities had emptied rainwater tanks in the past few days.

"This is all part of the strategy to deprive the men of basic services, such as water, food electricity," Amnesty International's Pacific researcher Kate Schuetze told BuzzFeed News. "Removing these services is just an added layer of cruelty on top of an already deeply distressing and concerning situation.
"Both PNG security officials and private security contractors, whether they are Papua New Guinean or foreign nationals, must abide by international obligations and refrain from excessive use of force."

"The Australian and Papua New Guinean governments must take all necessary steps to prevent violence against refugees from the community and ensure their safety."
The centre was established in 2001 as part of then prime minister John Howard's Pacific Solution.

BuzzFeed News has contacted the Department of Immigration and Border Protection for comment.