Here's Why The Minister For Women Voted Against Safe Access To Abortion
The minister for the prevention of domestic violence also voted against the bill.
Legislation to enact safe-access zones around abortion clinics in New South Wales to protect patients from harassment and intimidation by protesters passed through the state's parliament on Thursday night without help from the state's minister for women.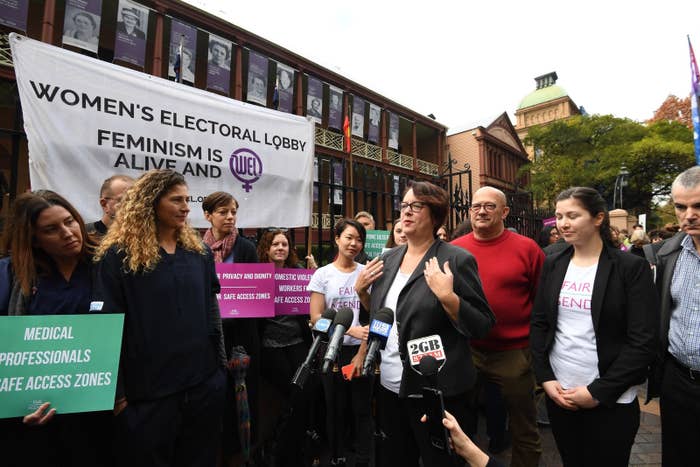 Liberal MP and minister for women Tanya Davies was one of 18 MPs who voted against the legislation that establishes 150-metre zones in which anti-abortion protesters caught intimidating staff or patients could be fined or even jailed.

The legislation, introduced by Labor MP Penny Sharpe and cosponsored by Nationals MP Trevor Khan, instructs that protesters caught intimidating staff or patients could be fined $5,500 or jailed for six months for a first offence, and repeat offenders could be fined $11,000 or jailed for 12 months.
Davies, like many of the dozens of politicians who spoke in the debate, began her speech by acknowledging the bill "was not about abortion".

"I do not approach this legislation based on my faith, or the fact that I spent eight years trying to carry to full term a second child," she said. "I lost babies and as a result had to undergo a dilation and curettage."
Davies said she empathised with women who experienced "a crisis pregnancy".
"These women ought to be the recipients of kindness, compassion, support and love," she said. "The harassment, intimidation, threats, abuse, filming, photographing and bullying must stop."
But Davies argued that women weren't given enough choices with their pregnancies and therefore couldn't make a "truly informed decision".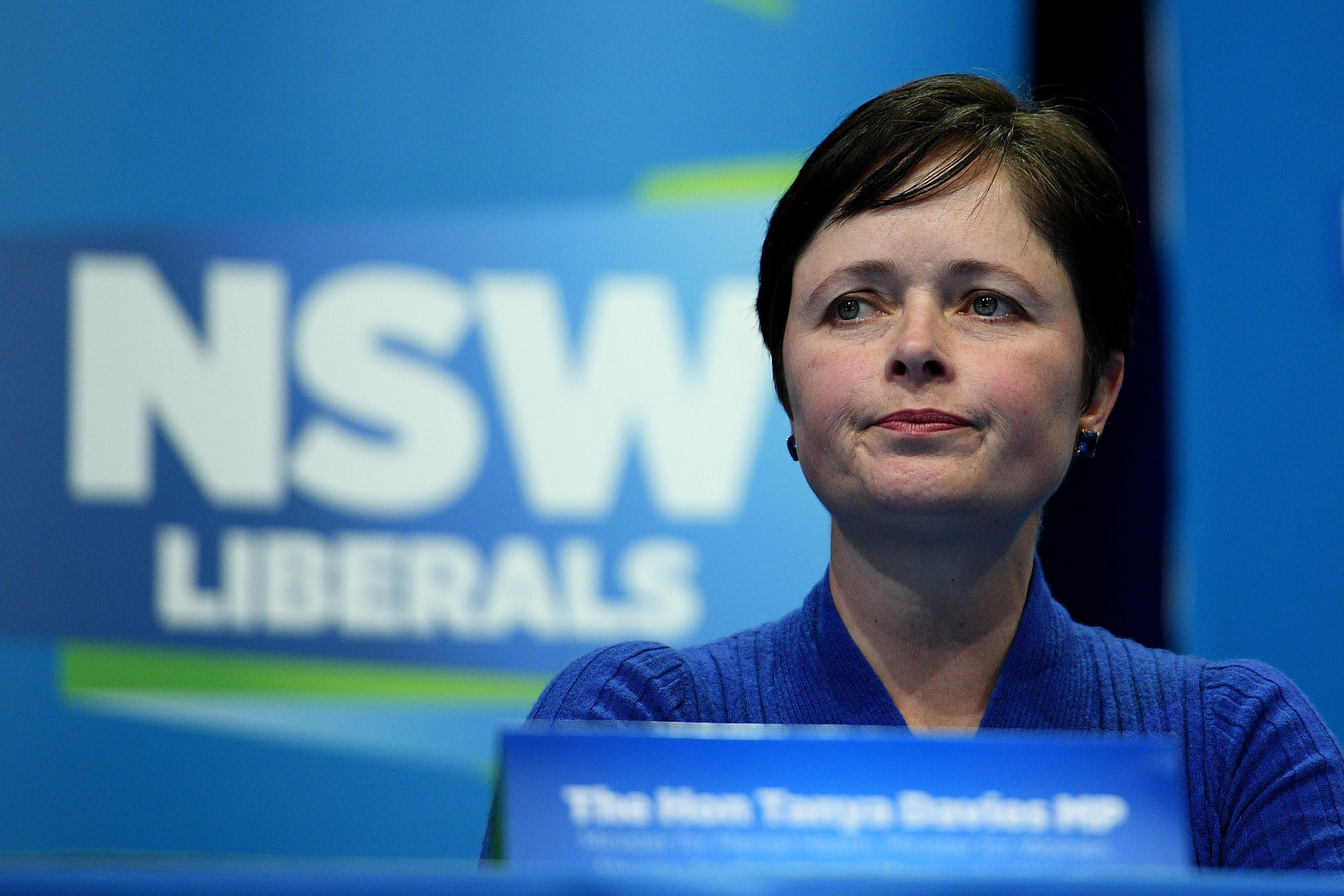 She said there was a difference between "sidewalk counsellors" and people who were abusive or threatening outside clinics.
"They are very different types of people, with different motivations, methods and aims" Davies argued. "They offer support and information that they know will not necessarily always be provided within the abortion clinic."
Davies said that it shouldn't be "assumed as fact" that picketers "cause harm to women".
Patients entering reproductive health clinics in NSW have been filmed, approached by anti-abortion protesters and asked to reconsider the termination of their pregnancy, handed plastic foetuses, shown disturbing images and offered help with immigration on the condition they would not terminate a pregnancy.

Many speakers argued during debates in both the upper and lower houses of parliament that to assume a woman could not make an informed choice about her own reproductive health and needed a stranger's help with that decision-making was "offensive", "disrespectful" and, as Greens MP Tamara Smith put it, "sexist".
Davies argued the opposite: "To withhold all the facts from a woman is to disrespect her ability and right to make an informed choice."
She argued the passage of the bill would "take information away" from women.
"I have read stories of women who were not told the truth about the development of their babies, the possible long-term health effects of the procedure, or the availability of support and assistance if they chose to keep their babies," she told the house. "This bill is counterproductive to that objective because it denies support and informed choice to vulnerable women when they need it most in some circumstances."
Minister for the prevention of domestic violence and sexual assault, Pru Goward, also voted against the legislation because she said she was a "strong and visceral believer in the right to free speech".
"Not only is 150 metres a somewhat arbitrary boundary, there remains the problem that at whatever distance it could be the beginning of a long march towards intolerance and the destruction of Western freedom," Goward said. "Censorship has always been a favoured means of social oppression used by totalitarian regimes."
Sharpe said she was "very disappointed" both Davies and Goward voted against the bill.
"It is a sad day when the minister for women cannot back a bill to support women," she told BuzzFeed News.
Sixteen other politicians voted against the bill including NSW treasurer Dominic Perrottet, environment minister Gabrielle Upton and police minister Troy Grant.
Others who opposed the bill included Damien Tudehope, Liberal member for Epping, who described the bill as "schizophrenic" in nature and an attack on freedom of political expression.
Tudehope encouraged members in the parliament to read a study titled "Does abortion cause mental health problems?". The 2012 research has been repeatedly and emphatically debunked as it fails to distinguish between mental health conditions that existed before the abortions and those that occurred afterward.