Women Are Being Handed Plastic Foetuses By Protesters Outside A Fertility Clinic
"Women should have the right to access health services without harassment, intimidation, and this sort of outrageous behaviour."
There has long been tension between the two opposing protester camps – anti-abortion picketers and abortion rights campaigners – who gather every Thursday morning outside the Fertility Control Clinic in the NSW border city of Albury.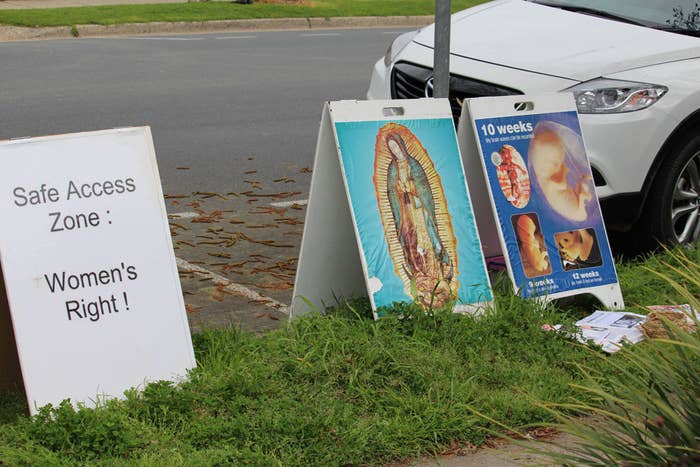 But over the past six months the anti-abortion demonstrators have employed a "shameful" new tactic in an attempt to dissuade patients seeking abortions, abortion rights advocate Liz Marmo told BuzzFeed News.
"They have been handing foetal dolls to patients as they enter the clinic," Marmo said.

"At first they would hide them in their hands and show the patients so [the abortion rights advocates] couldn't see what they were doing, but now they're open about it and have a woven basket full of them."

"They say they are here to support these women but they are shaming these women with a show that is not even medically correct," she said.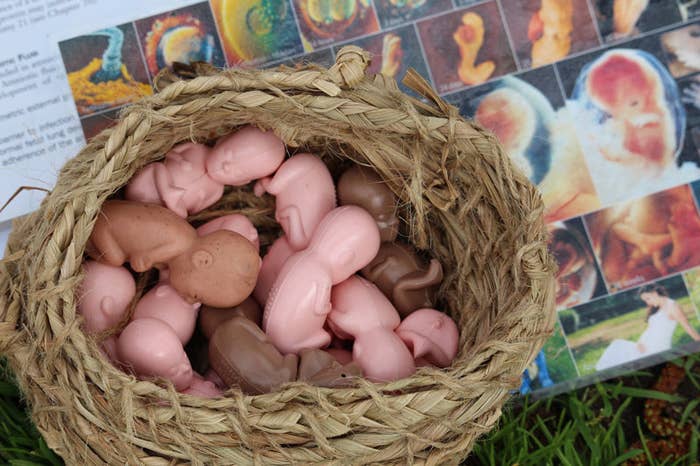 The abortion rights campaigners keep at a distance to respect the privacy of women entering the clinic and see their role as protecting the patients from harassment and "monitoring" the behaviour of anti-abortion demonstrators.
"It brings tears to my eyes when I see these bigots approaching these women," Marmo said.
One of the regular picketers also sprays "holy water" along the footpath outside the clinic.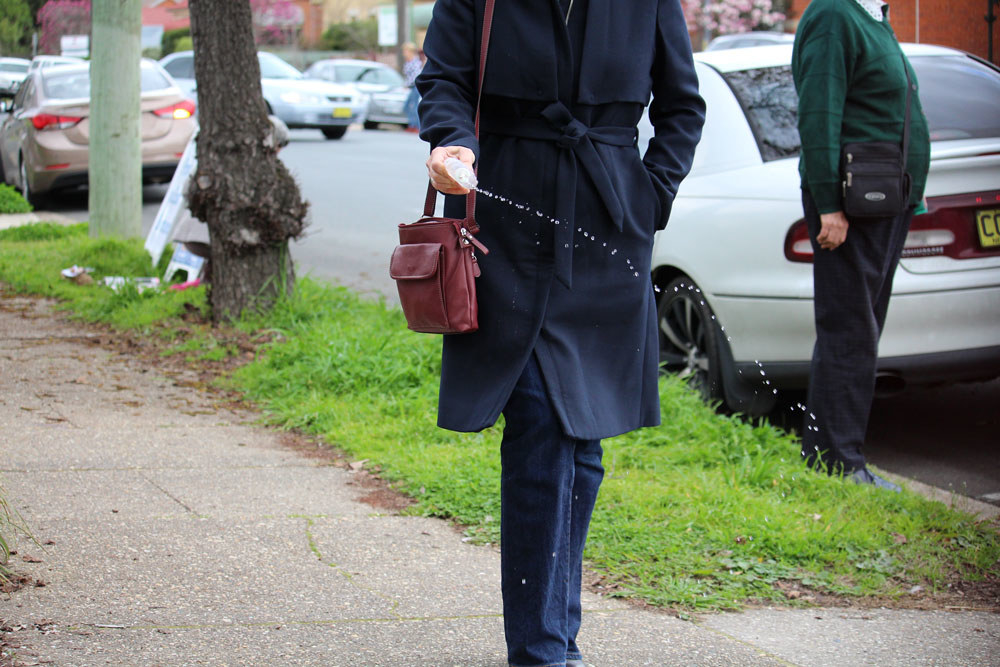 For three years the 54-year-old and five other women have visited the clinic on Thursdays to "keep an eye" on protesters and campaign for exclusion zones – where protesters are prohibited outside clinics – in NSW.
"I have four granddaughters and one day they might possibly have to use one of these clinics and I don't want them going through this," Marmo said.

"[The anti-abortion protesters] are very careful now because they know we are watching and the clinic has a security guard now, so they usually approach the women and ask, 'Can we pray for you?' and show or hand them a doll."

Just 500 metres south of the clinic, across the Murray River in Victoria, women seeking abortions and staff at fertility clinics no longer have to navigate through protesters to the front door.
Late last year the state followed Tasmania and the ACT and passed legislation to establish safe access zones of 150 metres around abortion clinics to "protect the safety and well-being and respect the privacy and dignity of" patients and staff.
In August a mother of 13 protesting outside a Melbourne clinic became the first person arrested under the new laws.

"Victoria shows us this can work," NSW Labor MP Penny Sharpe told BuzzFeed News. "It is time for action in NSW."
Sharpe has initiated a private member's bill for safe-access zones because the current law is failing women being approached outside NSW clinics, she said.

"Women should have the right to access health services without harassment, intimidation, and this sort of outrageous behaviour."