A Contraception Method Endorsed By The Church Is Getting Reproductive Health Funding
The prime minister last month said the issue of abortion did not "unite Australians".
Health minister Greg Hunt has announced $4 million for "reproductive and family planning organisations" as part of the Morrison government's National Women's Health Strategy 2020-2030.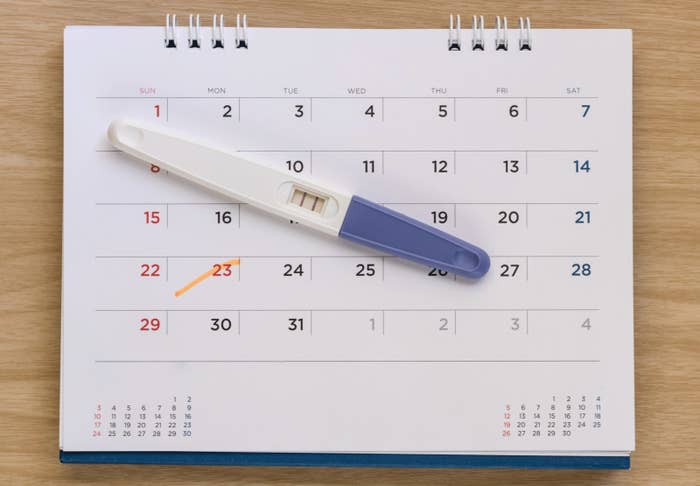 Unlike Labor's $9.5 million sexual and reproductive health strategy announced last month, which promises cheaper and better access to long-acting reversible contraception and abortion, Hunt has announced cash for four Victoria-based organisations that mostly help couples conceive.

"More than $4 million over four years will go to four family planning organisations: Victorian Assisted Reproductive Treatment Authority (VARTA), the Ovulation Method Research and Reference Centre of Australia (Billings LIFE), Fertility Education Australia, and the Multicultural Centre for Women's Health," a department of health spokesperson told BuzzFeed News.
The rest of the government's women's health strategy included ovarian cancer and endometriosis funding.

Billings LIFE, which receives state and federal funding, offers information on the Billings method, a form of fertility awareness in which you track changes in your cervical mucus to calculate which days you should or shouldn't have unprotected sex, depending on whether you want to encourage or prevent a pregnancy.

The method came about when Dr John Billings (awarded a papal knighthood in 1969) was approached by the Catholic Church's Catholic Marriage Guidance Bureau to devise a method for couples to regulate their fertility. It is recommended by churches worldwide.
His wife, Dr. Evelyn Billings, became involved from 1963 and she wrote the book The Billings Method. The book's publisher Anne O'Donovan has said the method is now mostly used by women who "want to become pregnant" rather than as an alternative to contraception.
As Marian Corkill, a long-serving Australian teacher of the Billings method, told the National Catholic Register: "The Catholic Church certainly approves of it, but so do all people of all faiths, because it doesn't do any harm and respects nature, the natural law. It's a method suitable for all women and all couples. It's not just purely for Catholics. It respects the way God created us."
Billings Ovulation Method website claims the method has a failure rate of 0.5%. The Mayo Clinic estimates that as many as 23 out of 100 women who use the cervical mucus method for birth control will get pregnant in the first year of typical use, but that with correct use, the pregnancy rate may be as low as 3 out of 100.
VARTA offers independent information and support for individuals, couples and health professionals on fertility and issues related to assisted reproductive treatment such as IVF, surrogacy and donor-conception.
The Fertility Society of Australia represents reproductive health professionals in Australia and New Zealand, while the Multicultural Centre for Women's Health is a Melbourne-based organisation led by and for women from migrant and refugee backgrounds to improve health and wellbeing.
Following Labor's announcement, prime minister Scott Morrison has refused to discuss improving access to abortion because he doesn't think the debate is "good for our country".
"I'm a bit disappointed that it is being raised in the eve of election in a very politically charged context," Morrison told reporters gathered on Christmas Island for a press conference about offshore detention.
"I don't find that debate one that tends to unite Australians and I certainly am not going to engage in the political elements of that discussion because frankly, I don't think it is good for our country."
Labor has promised to "work closely with the states" to improve access to surgical abortions via public hospitals and progress the decriminalisation of abortion across Australia.