Australian women will have cheaper contraception and better access to abortion if Labor wins the forthcoming Federal election, according to a plan released today by the party.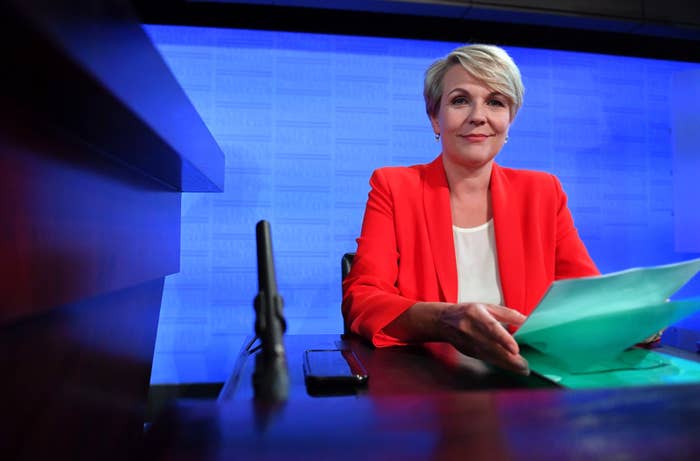 Deputy Labor leader Tanya Plibersek said a Shorten Labor government would make sure all Australian women could access legal, safe, and affordable reproductive health services because they were a "fundamental right".
"Every Australian woman should have access to the health services they need, where and when they need them," Plibersek told BuzzFeed News.
Labor said its $9.3 million National Sexual and Reproductive Health Strategy would improve access to contraception in multiple ways.
If elected in May, Labor would review the Medicare rebate for long-acting reversible contraceptives (LARCs). It would ask the Therapeutic Goods Administration to advise on options to reduce barriers to improve access to the contraceptive pill and explore arrangements such as those in New Zealand where patients can get a three-year prescription to the oral contraceptive pill from their GP.

Australia's major hospital, health care, and family planning organisations have long called for increased access to LARCs as the nation's uptake is lower than other Organisation for Economic Co-operation and Development countries.
Plibersek, who approved listing abortion drug RU486 in 2013 on the nation's Pharmaceutical Benefits Scheme (PBS) when she was health minister, said a Labor government would review the Medicare rebate associated with the pills to address access and affordability issues.
"Access to legal, safe, affordable reproductive health services varies across Australia," Plibersek said. "This requires national leadership. Medicare and the PBS are both the responsibility of the federal government."
A prescription for RU486 today costs $6.40 with a health care card, but in regions where the pills are only provided privately, it can cost hundreds of dollars to have a medical abortion.
The strategy "recognises that for many women, the decision to end a pregnancy is one of the most difficult she will make" and seeks to improve access to abortion.
About 1,500 of Australia's 35,000 GPs are registered prescribers of medical terminations, the strategy notes, and Labor would "fund an online community" to support the provision of the drugs and the provision of LARCs "so practitioners can access peer support and advice, as well as connect with pharmacists and other service providers".
Plibersek, who declared in 2017 that for the Labor party to be pro-women it must be pro-choice, said Labor would support all women to access termination services in public hospitals.

In South Australia, abortions must take place in a prescribed hospital, but widespread public provision of abortion is lacking in other jurisdictions where women often need hundreds of dollars at short notice to terminate a pregnancy at a private clinic.
"For the first time, Commonwealth-state hospital funding agreements will expect termination services to be provided consistently in public hospitals," Plibersek said.

"This is critical to end the patchwork of service provision in Australia."

The strategy would fund a national telephone referral service linking women to "safe, credentialed providers of termination services".

A Labor government would also "work closely with the states" to progress the decriminalisation of abortion across Australia.
The strategy includes a $1 million "Tasmanian Reproductive Health Hub", announced in February last year after the closure of the main provider of surgical abortion in the state for the past 17 years, the Specialist Gynaecology Centre in Hobart, sparked a national conversation about barriers to accessing the procedure.
Tasmanian women would not have to travel interstate or pay huge out-of-pocket fees to access surgical abortions, as the hub would provide surgical terminations as part of the public hospital system, and federal and state Labor would contribute to its ongoing costs under the usual Commonwealth-state arrangements.
The plan also restores funding to the Australian Women's Health Network (AHWN) — Australia's only peak body for women's health, which lost funding under the current government.