Former deputy prime minister and ex-Nationals party leader Barnaby Joyce reportedly called state Nationals MPs to urge them to vote against legislation to enact safe-access zones around abortion clinics on Thursday.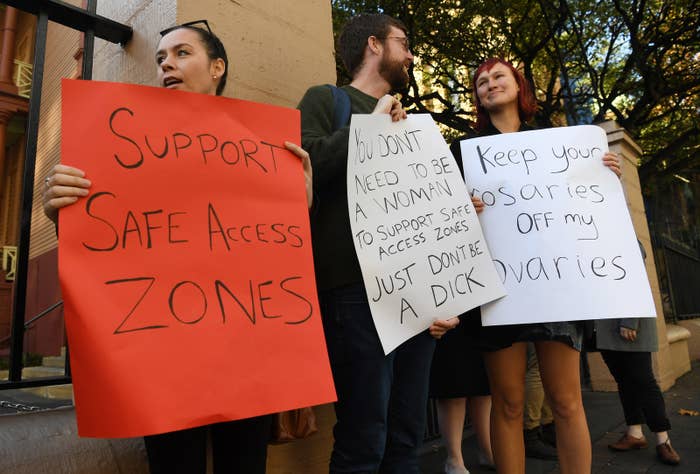 Fairfax Media spoke to a number of state Nationals politicians who said Joyce had been doing the ring around before he took two weeks of personal leave.

"If he tries to call me, I'll be giving him the short shift [sic]," one MP told The Leader. "I won't be taking any advice from Barnaby given his recent performances and outbursts."
Joyce, who is vocally anti-abortion, and his partner Vikki Campion, claimed in an interview last week that "conservative" people within the federal National Party encouraged the couple to terminate their unplanned pregnancy.
"They came to me and they said, 'You're pregnant and you have to get an abortion'," Campion told the Seven Network's Sunday Night program in an interview for which they were reportedly paid $150,000, to be placed into a trust for their newborn son Sebastian.

Joyce, who stood down as Nationals leader weeks after the pregnancy was revealed, said the threats came from "people who are supposed to be conservatives".

Campion said she bought abortion pills online, drove interstate and then "walked in" and "walked out again".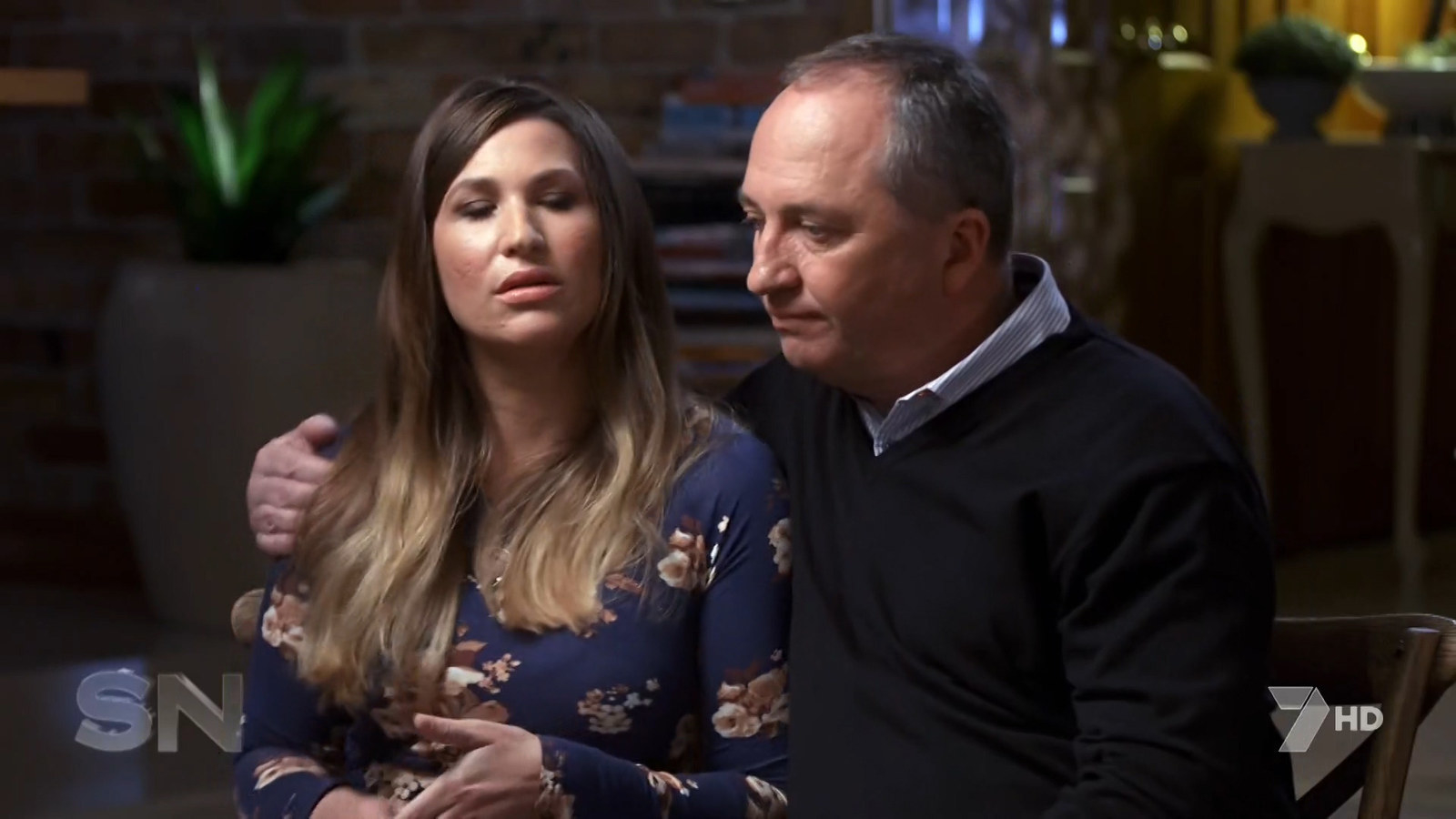 It was unclear whether she was talking about a pharmacy or a clinic (outside which protesters could reasonably gather).
Joyce has said the couple "tried for privacy" but agreed to the interview when it became clear the media was still interested in their story.
The legislation, introduced by Labor MP Penny Sharpe and cosponsored by Nationals MP Trevor Khan, would enact 150-metre zones in which anti-abortion protesters caught intimidating staff or patients could be fined or even jailed.
The bill successfully passed through the upper house of the state's parliament and will be voted on in the lower house on Thursday.
Patients entering reproductive health clinics in NSW have been filmed, approached by anti-abortion protesters and asked to reconsider the termination of their pregnancy, handed plastic foetuses, shown disturbing images and offered help with immigration on the condition they would not terminate a pregnancy.
If the bill passes the lower house, anti-abortion protesters caught intimidating staff or patients could be fined $5,500 or jailed for six months for a first offence, and repeat offenders could be fined $11,000 or jailed for 12 months.
In the Sunday Night interview Joyce said he "can understand" the decision to terminate a pregnancy as "people are under incredible pressure".
"I can't enforce my views on people," he said.
In an interview with the Seven Network on Thursday afternoon, Joyce said: "People know I've got a pro-life position and I'm surrounded by people who don't. I respect their views, they respect mine."
"All of us have a duty to express our views in a debate," he said. "Members of parliament are there to have your views expressed to them. That is precisely not only what I'm allowed to do but entitled to do and I think, in some instances, you're obligated to do."
BuzzFeed News has contacted Joyce for comment.