HBO / BuzzFeed

HBO

Having your skirt tucked into your underwear

Calling your boss or teacher "mum"

Spilling a drink on your date at a restaurant

Being overheard by the person you're bitching about

Tripping over in front of a crowd of people

Assuming someone's pregnant when they're not

HBO / BuzzFeed

I'd be devastated and never trust them again

Depending on the circumstances, I'd talk it through and try to salvage the relationship

I'd dump them and never speak to them again

I'd immediately get my revenge and get with someone else

I'd be furious, and probably scream at them

I'd contact the person they cheated with and try to find out more information

HBO / BuzzFeed

Via Getty Images

Via Getty Images

HBO / BuzzFeed

Via Getty Images

Via Getty Images

HBO / BuzzFeed

Via Getty Images

Via Getty Images

HBO / BuzzFeed

Via Boys Don't Cry

Frank Ocean, "Pink + White"

Via Boys Don't Cry

Via Young Money / Cash Money / Republic

Via Young Money / Cash Money / Republic

Via Warner Bros.

Via Warner Bros.

Via Atlantic

Ty Dolla Sign, "Straight Up (Feat. Jagged Edge)"

Via Atlantic

Via Odd Future / Columbia

The Internet, "Girl (Feat. Kaytranada)"

Via Odd Future / Columbia

Via TDE

Kendrick Lamar, "To Pimp a Butterfly"

Via TDE

HBO / BuzzFeed

Never achieving your full potential

Losing someone close to you

Having regrets about something

Being abandoned or rejected
This 8-Question Quiz Will Tell You Which "Insecure" Character You Are
You're like Lawrence! You're a complicated individual who regularly finds themselves battling with an internal conflict – whether it's your career, your relationship, or the general direction of your life. You worry a lot about your future, but your fear of failure means that you sometimes don't try at all, which can have negative consequences.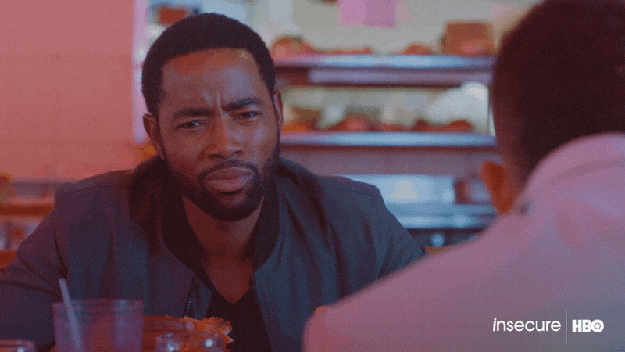 You're just like Issa! You're a dreamer and constantly imagine different scenarios as to how your life could be. You're currently at a crossroads, trying to balance your love life, your career, and everything else in between. Sometimes you're a little too hard on yourself to have everything figured out, but mostly you're just trying to have a good time.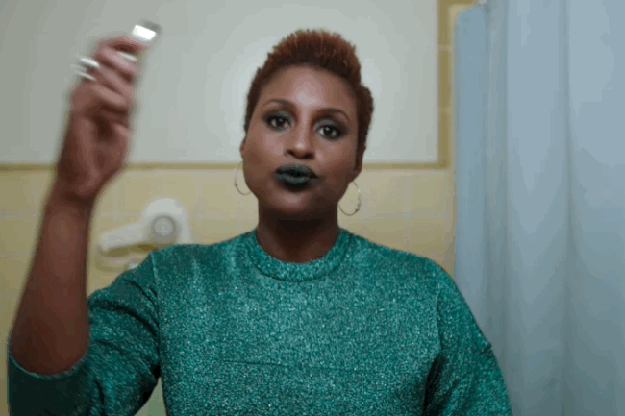 You're like Molly! You're generally the responsible friend in your friendship group but that doesn't mean you don't like to let loose and have a good time. You're incredibly ambitious and hate the idea that you're not getting exactly what you deserve. You're a force to be reckoned with, and that's why people love and admire you.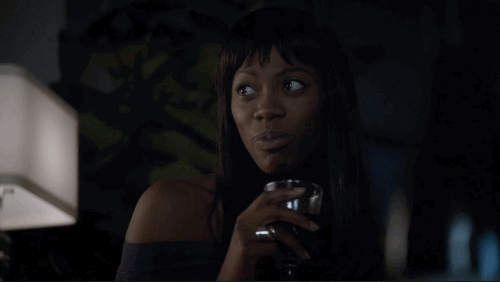 You're like Daniel! You're the type of person who hates having regrets, so you like to always have your options open before committing to something completely and putting all your eggs in one basket. You have an aura that makes people want to be around you, and because of this you're hard to forget.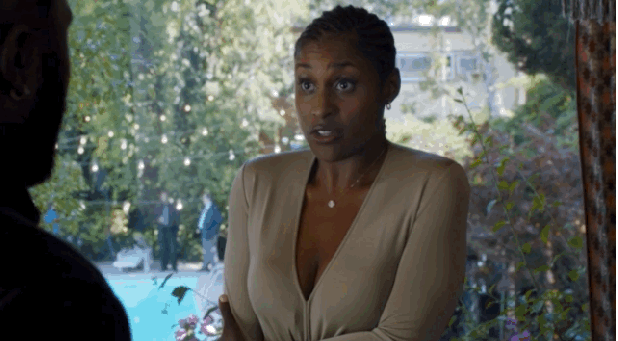 You're just like Kelli! You're a no-nonsense individual who has no problem saying it exactly how it is, and enjoys talking about taboo subjects that other people may find uncomfortable. Your favourite thing to do is to laugh and make other people laugh too, and for that reason people love being around you, even if you can be a bit of a loose cannon.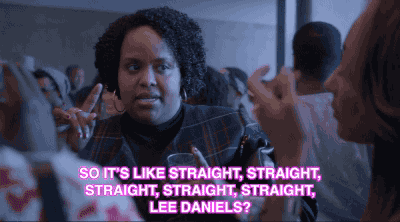 You're just like Frieda! You're a caring, empathetic person who loves to help other people, but you occasionally run the risk of being too much of a people-pleaser. You always have the best of intentions, even if you do sometimes slip up and say the wrong thing. Mostly you're just trying to do the best you can and be positive.