Hi, we are Lara, Nina, and Farrah, and we've worn many, many styles of bras throughout our lifetimes as people with boobs. However, some bras are The Worst: the cups gap, the straps dig into our flesh, the wire pokes, the shape doesn't hold. But when we saw ThirdLove advertised on our Instagram ads as the best bra you'll ever wear, we knew we had to try it.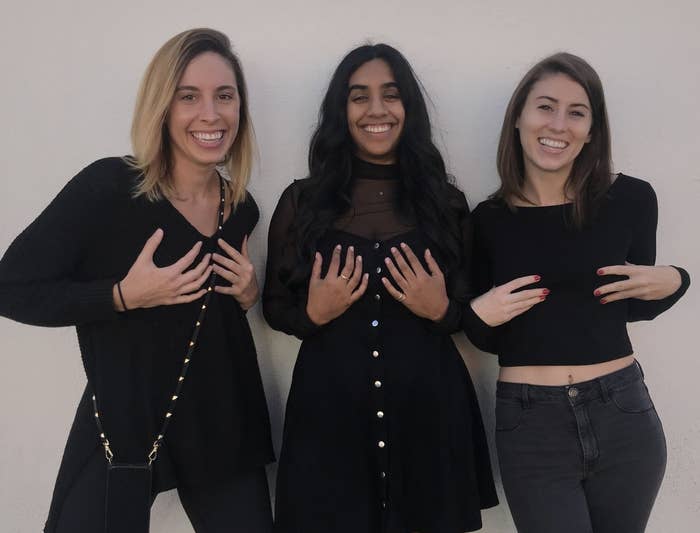 Basically, ThirdLove invented a 60-second quiz called the Fit Finder. So while you may not need to go into a store for measurements, you do need to have some idea of your sizing before you take the quiz. It also accounts for your boobs shape and what type of bra brand you normally wear.
But because we wanted to learn a little more about the ~magic~ of this bra quiz, we talked to Ra'el Cohen, the Chief Creative Officer of ThirdLove, who told us that one of the founders was actually working for Google at the time she thought of this idea.
"David and Heidi Zak started this project back in 2012. Heidi was actually working at Google at the time and needed a bra for an event. She couldn't find anything that fit her very well and after thinking about it, she decided to pair up with David to see if they could use technology to solve the fit issue. The formulated questions and algorithm recreates the accuracy of an in-store fitting. They have 74 sizes, including half cups. So, the Fit Finder is recreating what people would be doing and an in-store fitting experience. The goal with ThirdLove is to service ALL body shapes and sizes."
OK, but what happens if the Fit Finder DOESN'T nail it on the first try? We asked Ra'el what ThirdLove's next steps were.
So, how accurate was the Fit Finder for each of us?
Farrah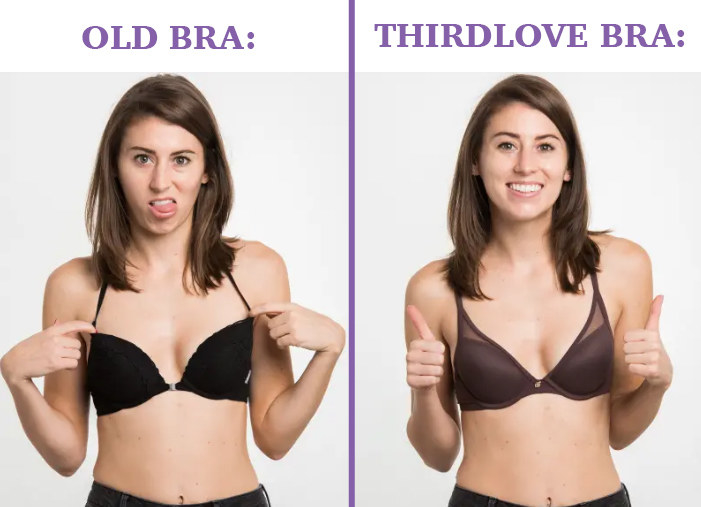 Lara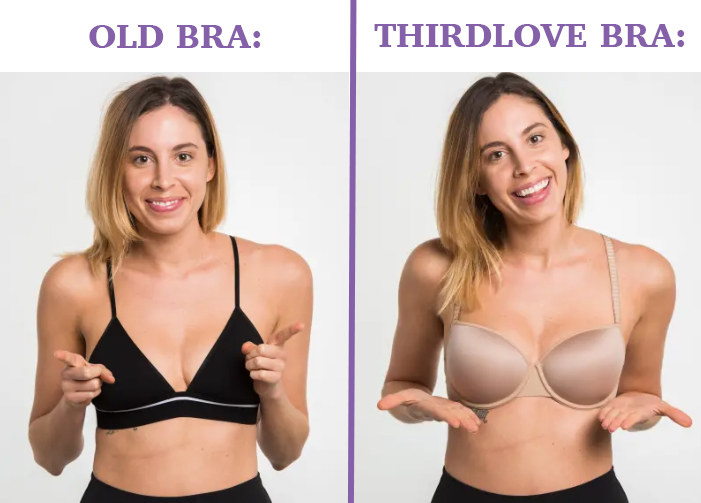 Nina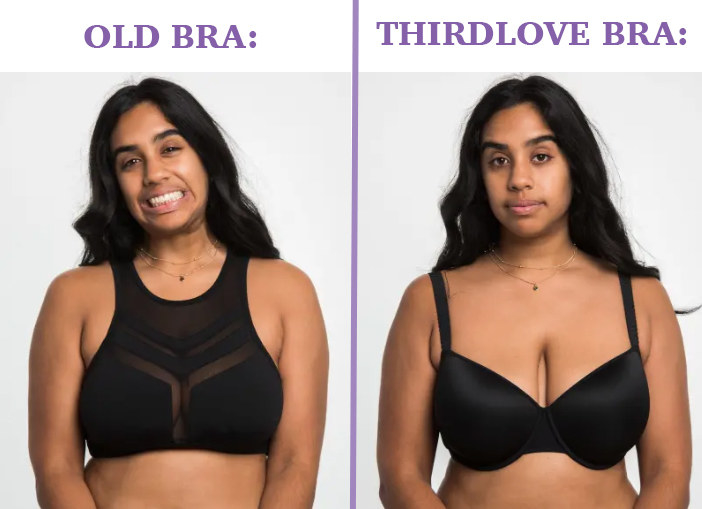 Can an online quiz give you a really accurate fit in a bra? APPARENTLY SO! However, you do have to have some knowledge of your sizing information before you take it. As far as comfortability goes? 5/5 stars.