Tim McGraw Absolutely Lost It During The Backstreet Boys Performance At The ACM Awards
Nobody likes Backstreet like Tim likes Backstreet.
Behold, famous country singer Tim McGraw, who recently revealed to the world one of his deepest and purest passions at the Academy of Country Music Awards on Sunday night: Backstreet Boys.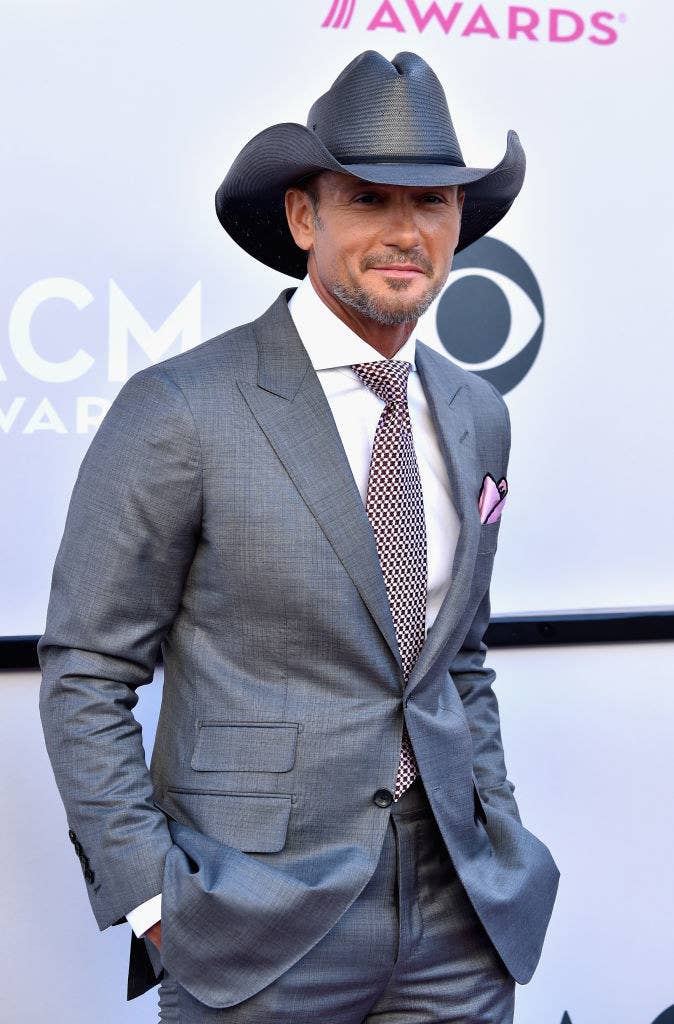 Here he is waving his hands in the air like he just doesn't care about ANYTHING OTHER THAN HIS BACKSTREET BOY LOVE.
Here he is again overcome with delight when he got a hug from an ACTUAL BACKSTREET BOY.
And while some audience members were like, yeah, this is cool, lemme bob my head to this sweet little jam...
Tim McGraw's mind appeared to be LITERALLY BLOWN when the boys came out to do their signature synchronized moves during their performance of "Everybody (Backstreet's Back)."
And here is Tim McGraw's amazed expression at the end of the performance, most likely the moment when all of his dreams actually came true.
And there you have it: Tim McGraw aka A Really Excellent Country Singer aka Backstreet Boys' No. 1 Fan For Life.