1.
Rico, who just wanted some goddamn personal space.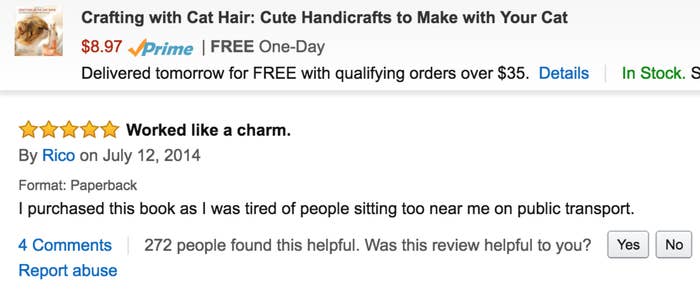 2.
This very confused customer.

3.
This guy who sold one method of transportation for another.

4.
This clever poem.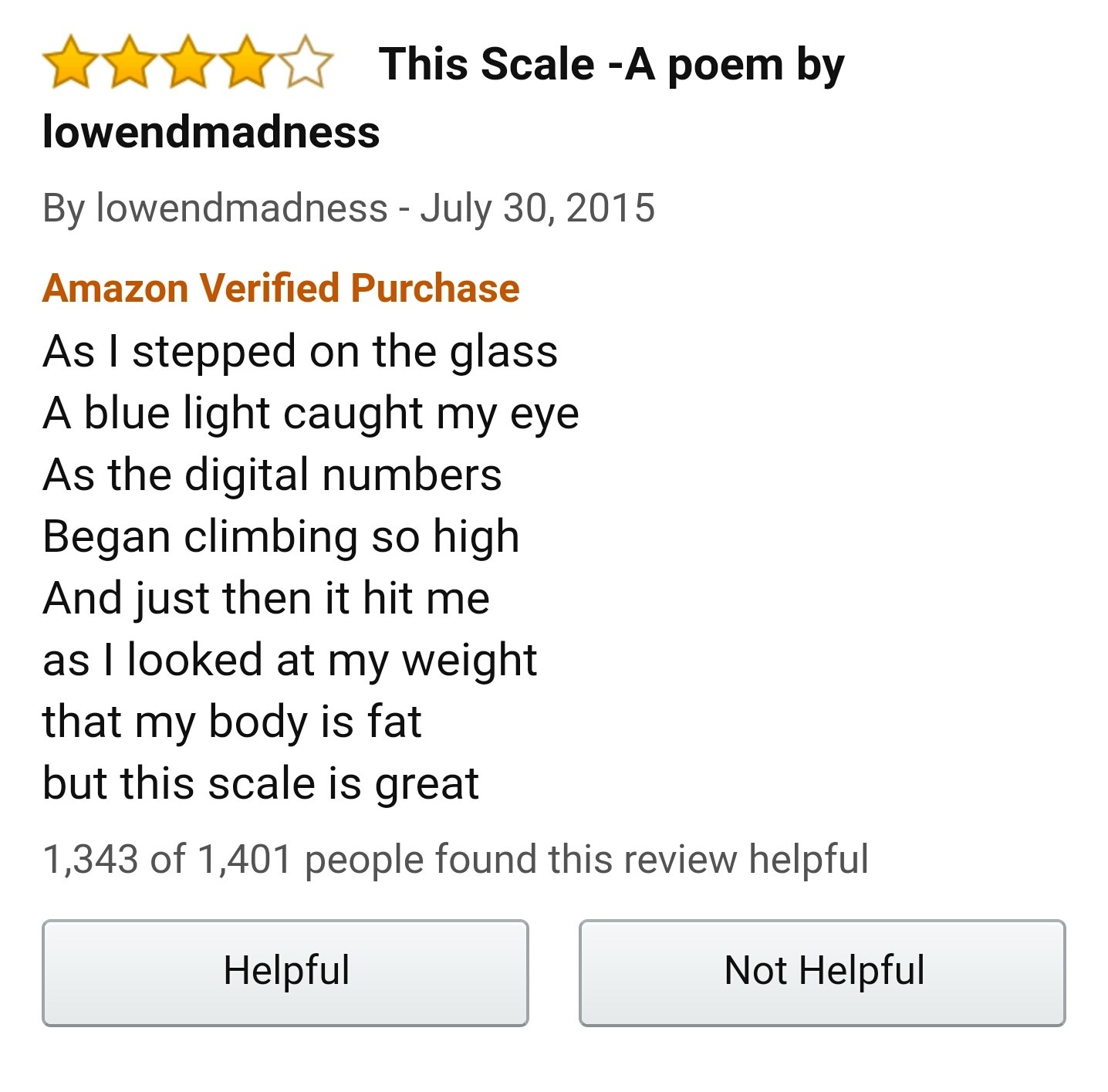 5.
This aunt who would rather listen to a yodeling pickle.

6.
This incredible review for a Power Ranger costume.

7.
Laird, who did not get what he ordered.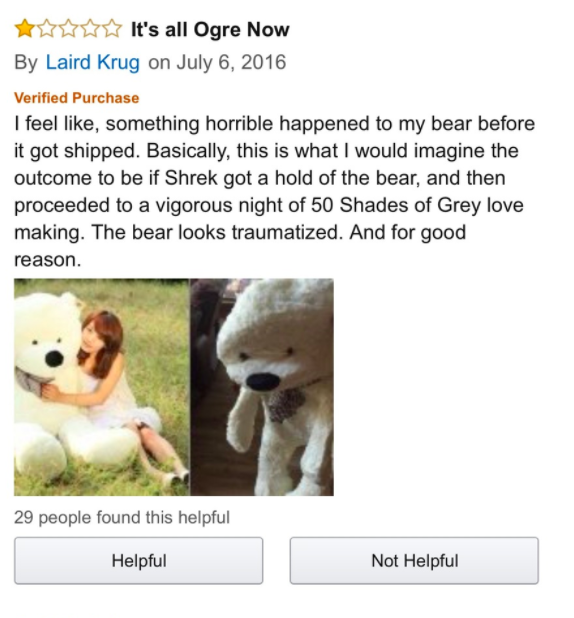 8.
These hilariously snarky reviewers.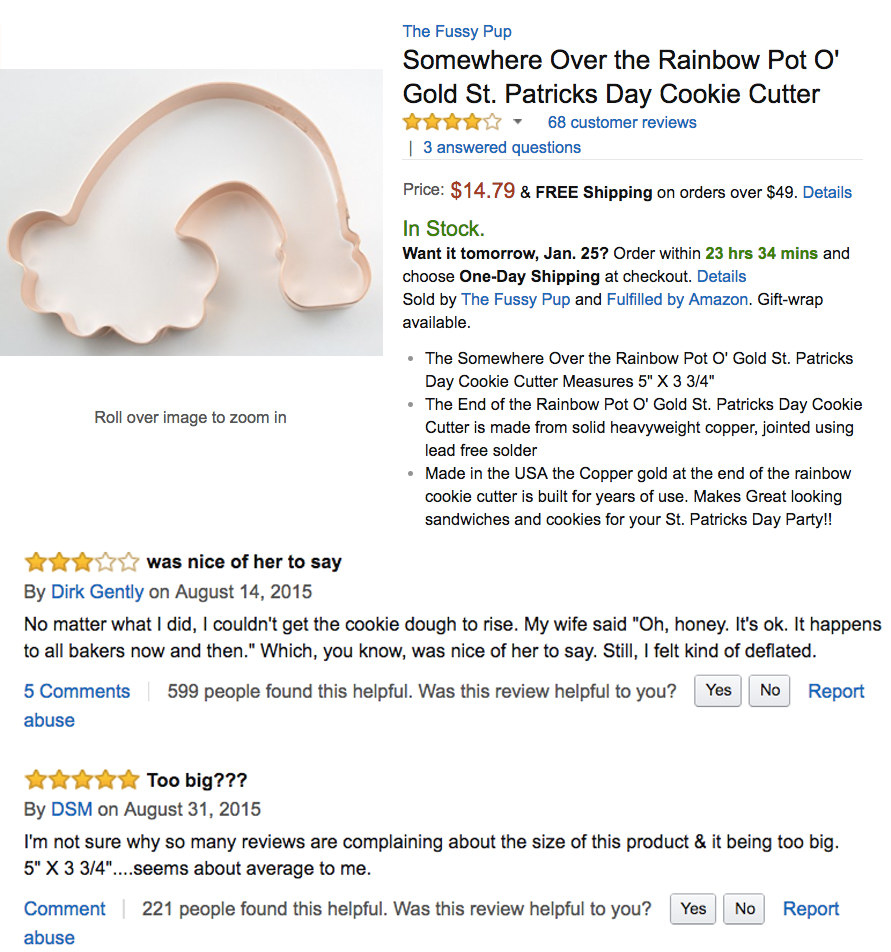 9.
This sassy response.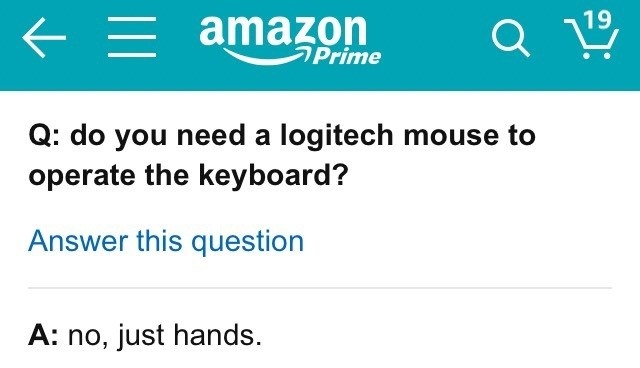 10.
These people who just said what we're all thinking anyway.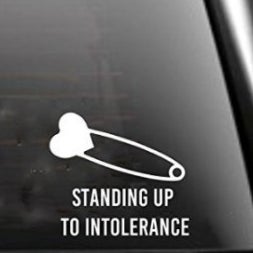 "Safety Pin Standing Up to Intolerance Car Decal
By Brandon: I think it is a very nice piece, and seems to be made with good quality. However, most of the people do not now what it stands for, and I have been told it looks like a penis.
By Amazon Customer: Yup, that is definitely a penis.
By Amazon Customer: This is such an amazing gift for all your caring friends, who like to have a wiener on their car."
11.
This person, who honestly did not ask for this.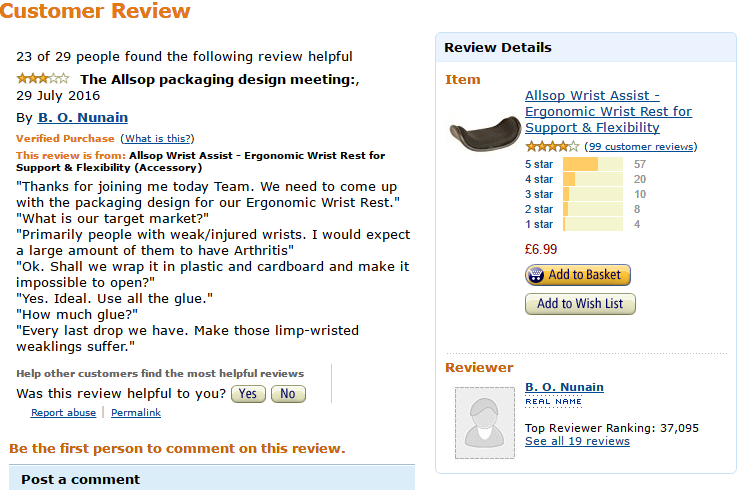 12.
This person who was not happy with her "cow of shame."
13.
This person whose life was actually changed.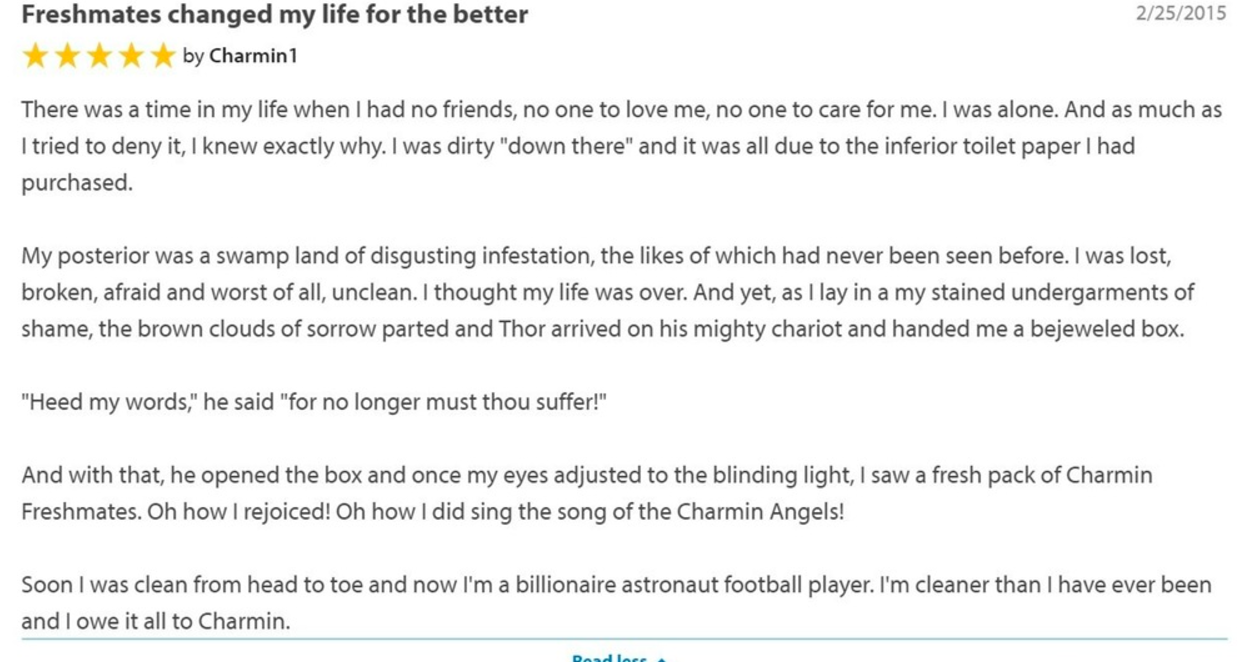 14.
And, finally Keith, who was exceptionally happy with his mattress topper.