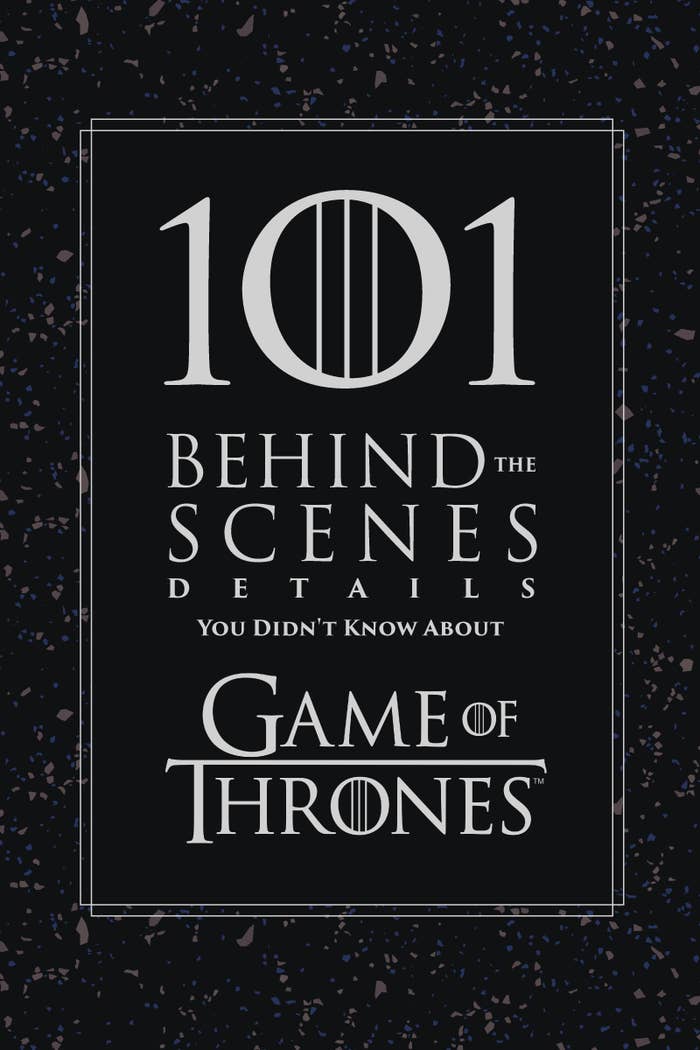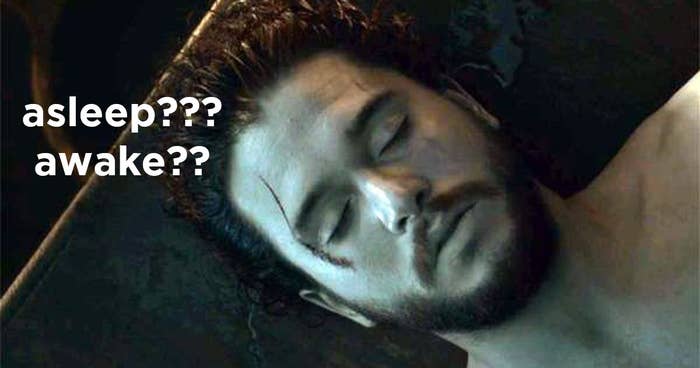 10. Gwendoline Christie (Brienne of Tarth) was always mentally prepared for her character to die every time she went into a new season.
11. It took Gwendoline a long time to digest the storyline for Season 8, but she thinks they did a good job.
12. Gwendoline said that playing the part of Brienne changed the way she walked after four months of shooting, and that her costume was often "very intense and very painful."
13. Sophie's fiancé, Joe Jonas, was on set for most of the final season. So not only did he figure out the ending, but they made him sign an NDA.
14. Maisie got to keep Arya's coin and one of her jackets, and Sophie got to keep Sansa's corset as well as a scroll from the final season.
15. During the first season, Maisie remembers not being trusted to eat her lunch without a bib to protect her costume from food spillage — and said it was sort of humiliating.
16. None of the cast correctly guessed the ending of the show.
17. Emilia has FOUR wigs she uses when playing Mother of Dragons — and they all have names! Dany, Diva, Candice, and Blondie.
18. Lena Headey calls her short Cersei wig "the Turnip."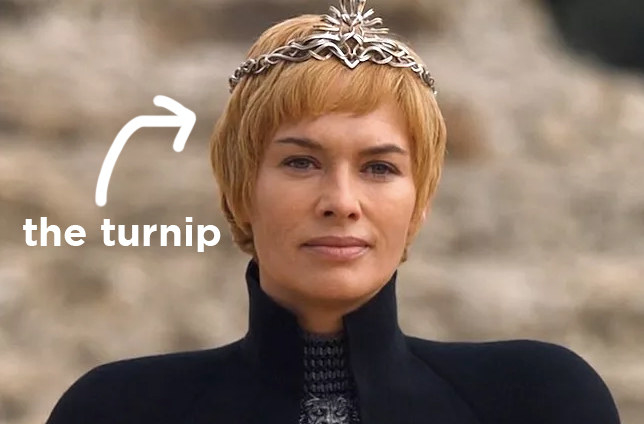 19. At the beginning of the show, Emilia only had one wig. That had to change over the years because the wig would get dirty and ruined when shooting some scenes, especially ones with smoke/fire.
20. During Cersei's walk of shame in Season 6, the styling team had to have 10 wigs prepared — 5 for Lena Headey, and 5 for her double.
21. Sophie said that basically everyone on the show wears a wig, and even some of the men have beard inserts to make facial hair look less patchy.
22. A few years into filming, Sophie had to start wearing wigs after she damaged her hair by going from red to blonde.
23. In Season 6, Maisie was required to wear blind contact lenses, which she said were very thick and painful. She also could not see out of them.
24. The sounds the dragons make were inspired by the noises tortoises make while mating.
25. A crane with a 15-foot-high arm and a flamethrower mounted to it was used for the dragon fire. It could shoot as far as 50 feet and was programmed to follow Drogon's movements.
26. Queen Elizabeth visited the set of Game of Thrones, but according to David Benioff, she didn't sit on the fictional throne because "the Queen of England is not allowed to sit on a foreign throne."
27. David Peterson created the languages for the show. In order for the actors to learn the lines of language (High Valyrian, Dothraki), he would record the lines and have the actors listen to them on their phones.
28. Many of the luxurious-looking capes worn on the show, including Jon Snow's fur cloak, are made from Ikea rugs.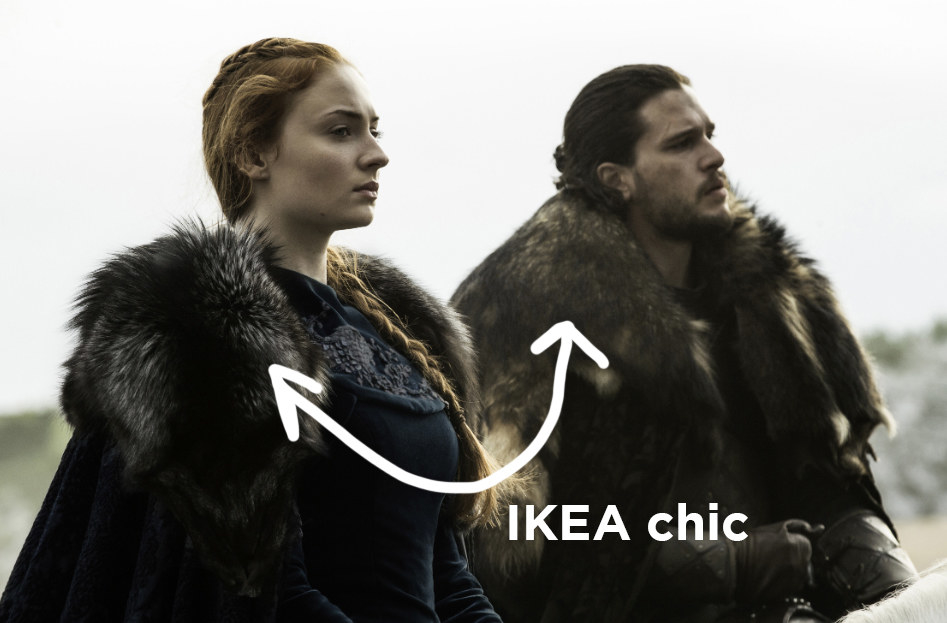 29. If you hadn't already noticed, the opening credits of the show change from week to week, showcasing where the action will take place in each episode.
30. During "The Battle of the Bastards" episode, there were 160 people on set who were there specifically to take care of all of the horses.
31. Dragonglass is made from obsidian, but the weapons created for the show were 99% rubber.
32. According to a 2017 report from Money.com, Game of Thrones cost $10 million per episode, about the same amount per episode as the final season of Friends — though the latter was less about production value and more because all six members of the main ensemble received $1 million per episode.
33. For the final season, the cast had to download an app in order to get the script. Once they finished the script, it would magically disappear — like on Snapchat. (Also, the app doesn't allow users to take screenshots!)
34. Showrunner Dan Weiss said that the creators have known the final major beats for the ending of the show for the last five years.
35. Sophie was the first one to finish reading the scripts for the final season and the first one to write to David and Dan about it.
36. Kit found out the ending of the last season during the final table read, because he had decided not to read the script ahead of time.
37. David and Dan weren't aware that Kit was going to wait until the official table read to read the script for the first time, so they initially thought his failure to communicate his thoughts with them was because he hated the script.
38. At one point during filming the last season, Dan and David had taken the precaution to set up giant shipping containers on the street so that nobody could see what they were filming, but a concert came into town and set up a Ferris wheel — so that plan ended up being a massive fail.
39. Dan and David consulted with George R.R. Martin for the final season, but they are not going to tell people what the differences are between the show and the unreleased books.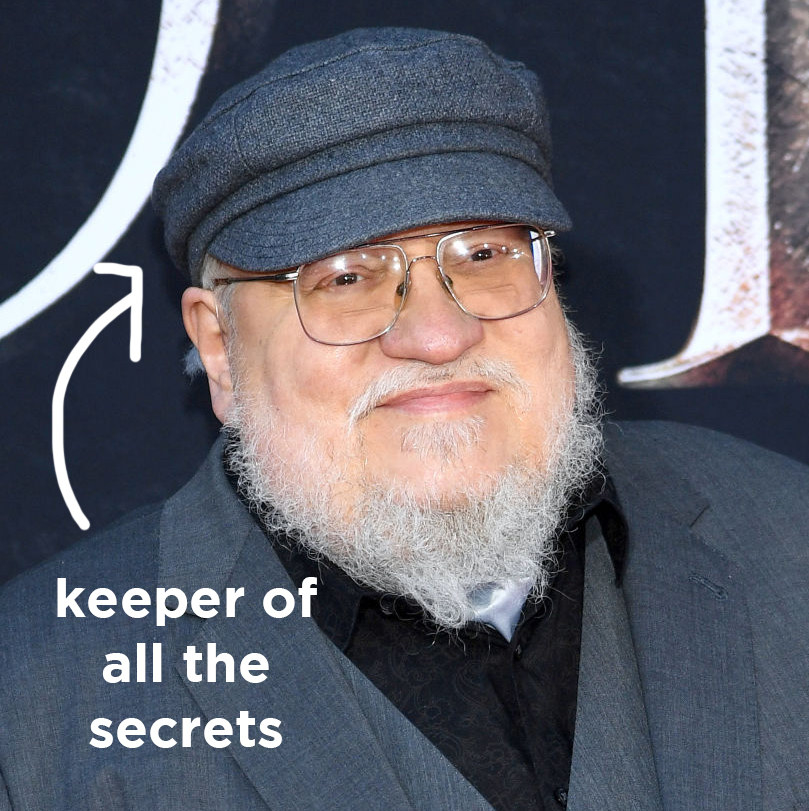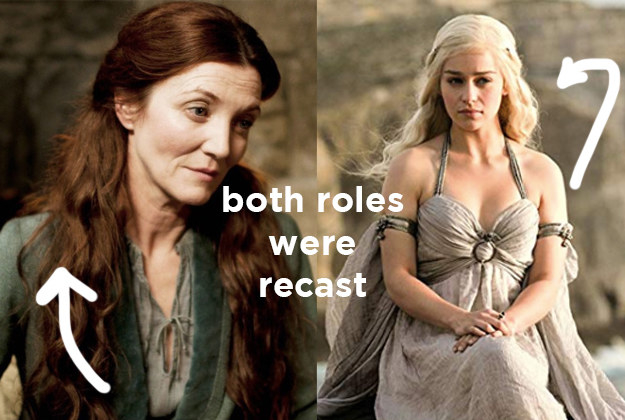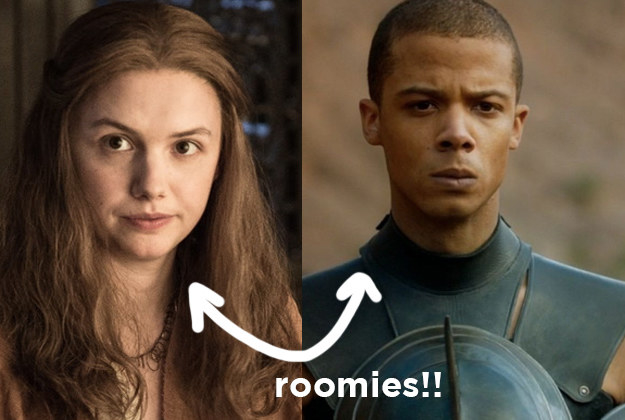 60. The cast and crew filmed for nine months for the last six episodes, whereas they'd previously filmed for six months for 10 episodes.
61. George R.R. Martin had an idea for a Game of Thrones/Westworld crossover involving GoT characters in an android host park of their own, but the idea was shot down.
62. The most interesting encounter Maisie had with a fan happened when the fan asked her if she wanted to go see the BTS movie with her and her mom — and Maisie said yes!
63. John Bradley once had a fan tell him that Sam's character gave him the bravery to ask out a girl he'd been in love with for years — and she said yes!
64. Rory McCann (who plays the Hound) said there were "no assholes and no divas" within the huge cast that they had.
65. The Red Wedding was inspired by a real massacre called "the Black Dinner," during which a king of Scotland invited a clan he'd been fighting with over to make peace over a feast. When the meal was over, they dragged them out and killed them in the courtyard.
66. Maisie Williams will be one of Sophie Turner's maids of honor at her wedding.
67. The two are actually BFFs in real life and even share matching tattoos of the date when they were first cast.
68. More people yell "Tyrion!" than "Peter!" when they see Peter Dinklage out in public.
69. Hannah had worked with Joe Dempsie (who plays Gendry) during her first job, which was the show Skins.
70. Sophie said that her favorite day on set was when Arya was reunited with Sansa, saying it was both "funny and difficult" because they couldn't keep it together.
71. Maisie said it was kind of awkward reuniting with Sansa onscreen because it was a bit strange having to act in front of each other again after acting apart for so long.
72. During the scenes with Joffrey, Dan and David used to tell Sophie, "Look at Joffrey as if he's Justin Bieber and imagine that life."
73. To practice for Shireen's death scene, Kerry Ingram said, "They took me out to an empty car park in the middle of Belfast and had a vocal coach scream with me."
74. When Emilia received the final script for Season 8, she read it and then walked around London for three hours to process it all.
75. In real life, Kit is married to Rose Leslie, who played Jon Snow's first love, Ygritte, in Season 3.
76. The first time Maisie and Sophie met was during their screen test for a chemistry read. At the end they both hugged and told each other that they hoped the other would land the role.
77. Maisie and Sophie's parents were both at a read-through during Season 1 when Sean Bean was present. In typical teenage fashion, they both said their parents were being "really embarrassing" around Sean.
78. Emilia said the "horse heart" she ate in Season 1 was made out of solidified jam, but it "tasted like bleach and raw pasta."
79. Emilia was covered in so much sticky fake blood while filming that scene that when she went to take a bathroom break, she got stuck to the toilet seat.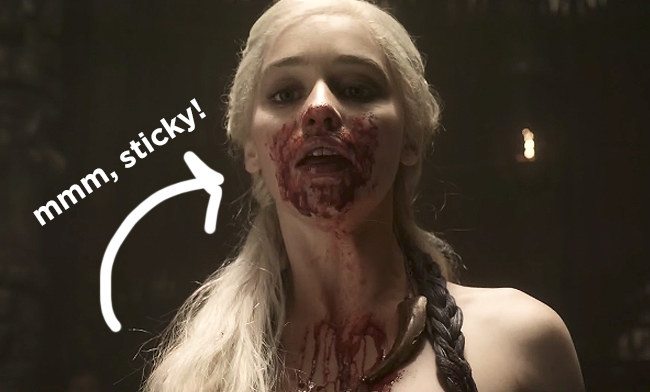 80. Michele Clapton — a costume designer for the show — said that the sound crew absolutely hated the early Kingsguard armor because the metal scales made too much noise.
81. Sean Bean described seeing the prop of his head from Ned's beheading as "a bit strange" and "a bit creepy." He also said that they "kicked it around like a football."
82. Hafþór Björnsson (the Mountain) won a World's Strongest Viking competition by carrying a massive 30-foot, 1,433-pound log FIVE steps.
83. Nikolaj used to accidentally rip his pants a lot in the first season.
84. According to Michele Clapton, every character's costume is intentional and is ALWAYS meant to portray a story — "often hinting at loyalties and desires."
85. Also, special attention is given to costumes that characters wear when they die.
86. Lena Headey's walk of shame scene was done by a body double named Rebecca Van Cleave. They filmed Van Cleave nude while Headey wore a beige shift, then the visual effects team combined their performances.
87. Isaac took a year off from playing Bran and didn't appear in Season 5, so when he came back for Season 6 he remembered thinking, "Argh! I've forgotten how to act!"
88. Nathalie Emmanuel (Missandei) remembers receiving The Call — the one where she learned she got the part — when she'd just come home from shopping at Tesco.
89. At the time, Nathalie was struggling financially and working at Hollister in Liverpool before she snagged the role of Missandei. After her first season of shooting, she had to go back to working retail, because it wasn't life-changing money.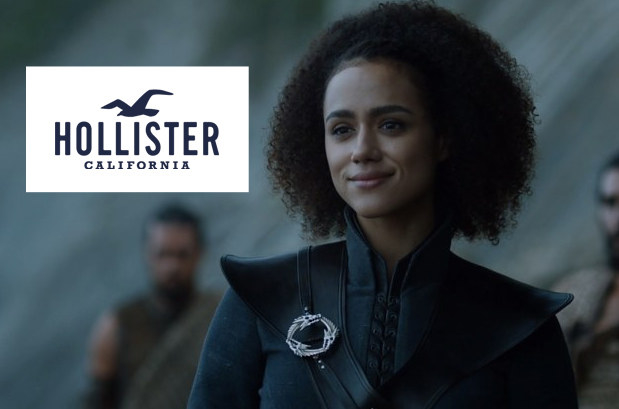 90. At least 13 actors who were in the Harry Potter film series have also been on Game of Thrones.
91. Ian Whyte played the giant Wun Wun, but the 7'1" actor also filled the role of the Mountain during Season 2.
92. Joe Dempsie said that fans get his character (Gendry) confused with Daniel Portman's character (Podrick) all the time.
93. Charles Dance (Tywin Lannister) learned how to skin a deer for a Season 1 scene in which he's shown skinning a real deer.
94. Peter Dinklage is a vegetarian in real life, and the meat he eats for the show isn't real.
95. Iwan Rheon (who played Ramsey Bolton) hopes that Jon Snow survives in the end.
96. To help maximize security for the final season, each actor's character had a different name on the call sheet.
97. Richard Dormer (Lord Beric Dondarrion) said the first episode of Season 8 "will give you a small taste of what's to come."
98. George R.R. Martin's earliest memory of a fantasy story is when he owned dime store turtles when he was little. He kept them in a bowl with a play castle, but eventually they would die in a few months, despite him feeding them the right amount of turtle food. That's when he imagined they were fighting over a "turtle throne."
99. Natalie Dormer (Margaery Tyrell) said the cast played a lot of Words With Friends. When speaking about Diana Rigg (Lady Olenna), Dormer said, "She'll beat you every time."
100. To get out of a speeding ticket, Kit Harington told a police officer about Jon Snow returning for Season 6 after he was killed in the Season 5 finale.
101. Some fans have correctly predicted Game of Thrones' ending. George R.R. Martin stated that "at least one or two readers had put together the extremely subtle and obscure clues that I'd planted in the books and came to the right conclusion."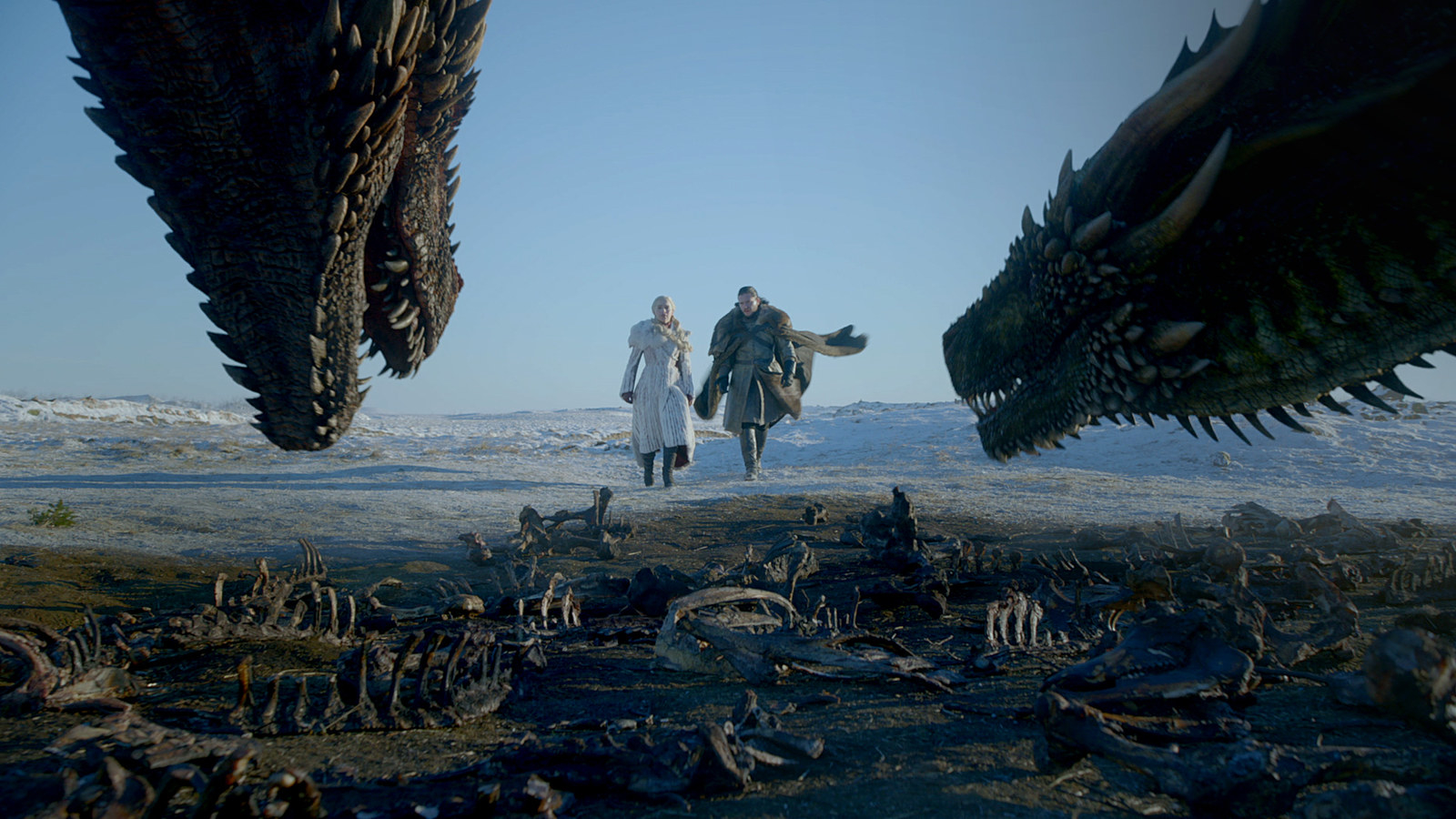 CORRECTION
Ian Whyte and Margaery Tyrell's names were misspelled in an earlier version of this post.