Hello, friends of the Internet, it's Fabiana! I'm back with another beauty review and this time, it's on a very popular hair product that has taken over TikTok.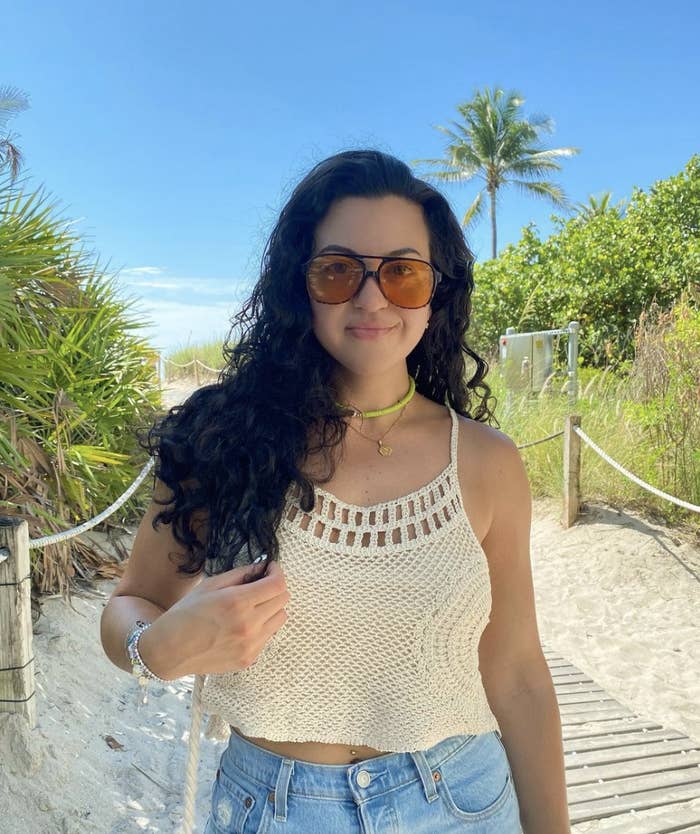 Any guesses? I'll give you a hint: it's the product that Kim Kardashian and Jennifer Lopez's hair stylist, Chris Appleton, swears by to get shiny, sleek, glass-like hair. It's the *drum roll, please*.... Dream Coat Anti-Frizz Spray by Color Wow.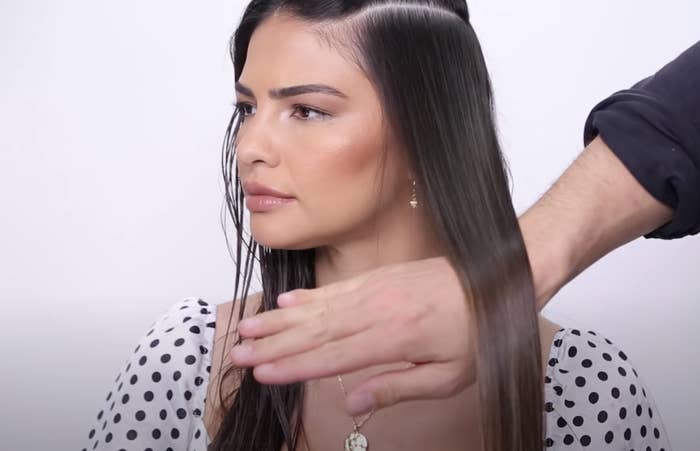 The key to the product is that it claims to repel humidity with a heat-activated formula that is meant to "protect against heat damage, smooth hair, and boost shine" without weighing hair down.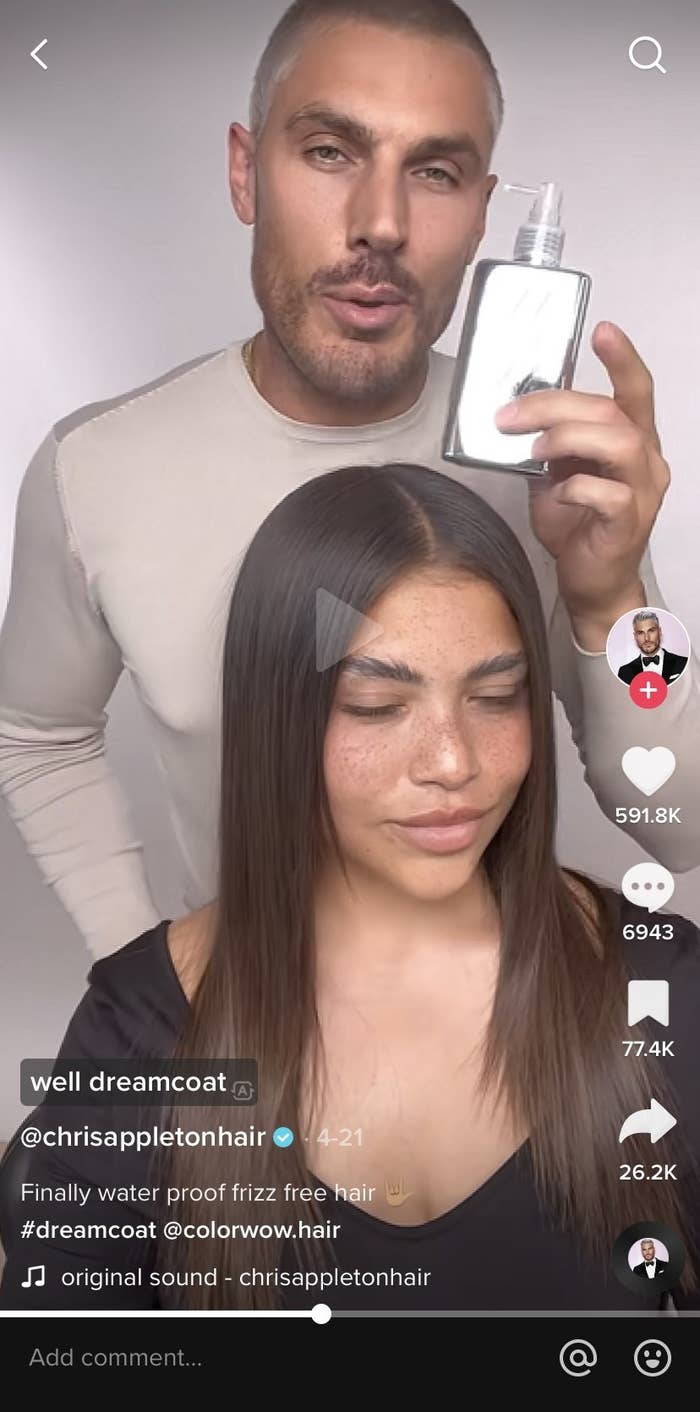 You're supposed to spray it onto your hair — thoroughly, from root to tip — then blow dry it.
I took a trip to Sephora to buy the $28 spray and eagerly planned to wash and blow dry my hair the next day.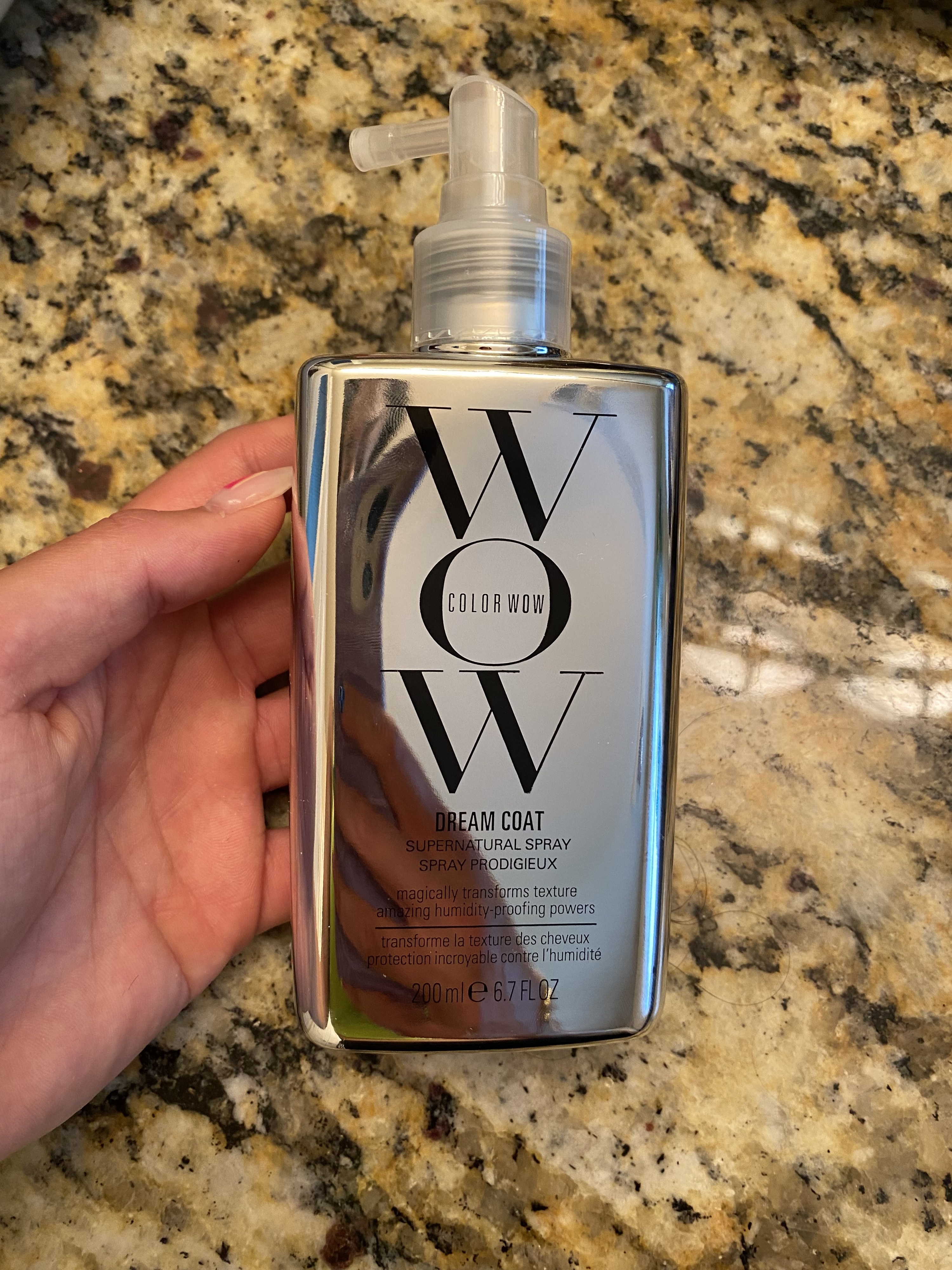 For some context on my hair type: I have a lot of very thick frizz-prone curls and waves. I often wear my hair naturally — I wrote a post on my entire wavy hair routine — and occasionally blow it out. It takes me a solid 45 minutes to blow dry my hair and unfortunately if there is any bit of moisture in the air (which there always is) my hair will frizz.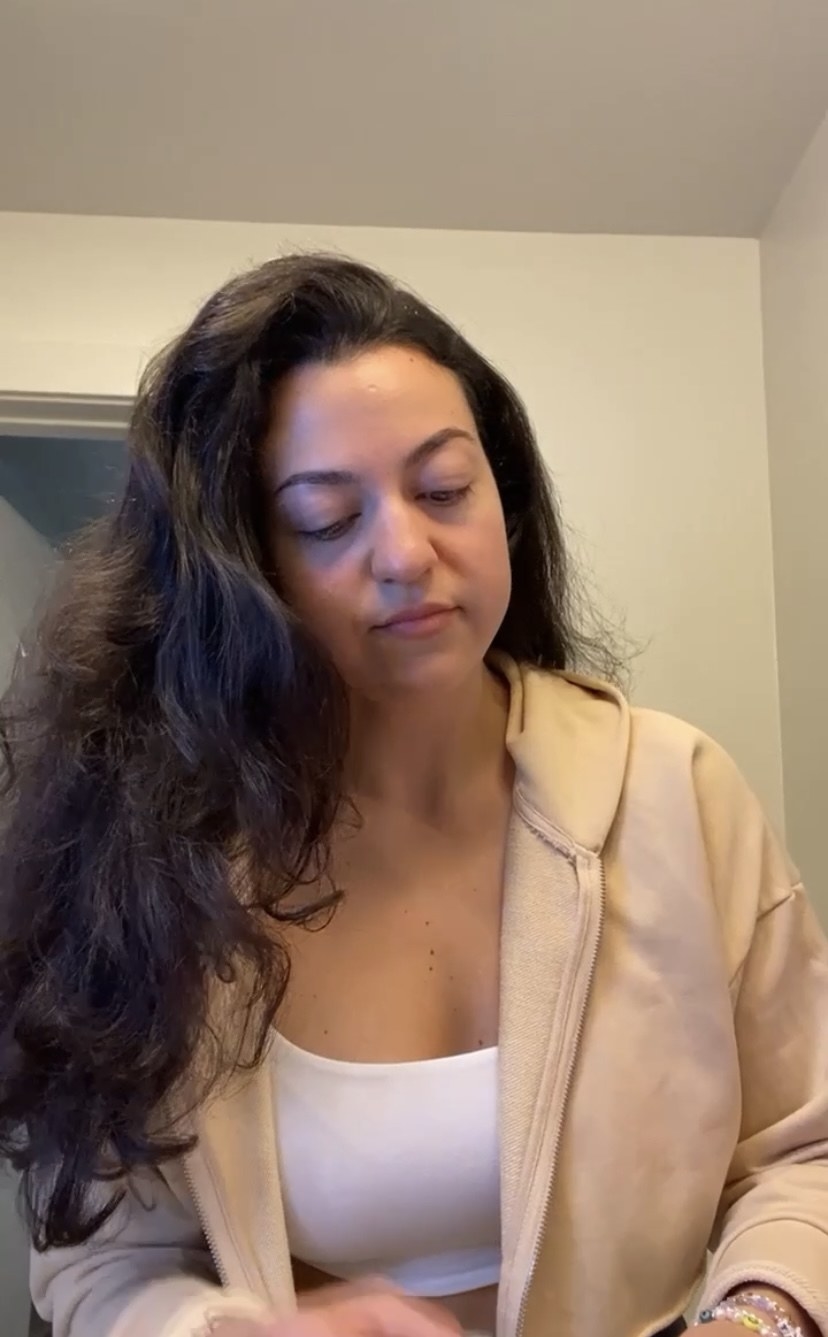 The instructions on the back of the Color Wow bottle say to shampoo and condition your hair as normal and then on towel-tried hair, "saturate strands" with the product. For the sake of this experiment, I decided to only use the product on half of my hair to see if the side with this product was less frizzy than the side without it. For the side without the Color Wow product, I just applied my favorite hair oil — Playa Ritual Hair Oil.
The product says it activates with heat, so I used my Dyson Airwrap to blow out my hair — but you can use any blow dryer and brush combo with this. Since my hair is oftentimes unmanageable, I am skeptical of any product that claims to eliminate frizz but after finishing the bottom half of my hair, I was pleasantly surprised with how smooth my blowout was coming out.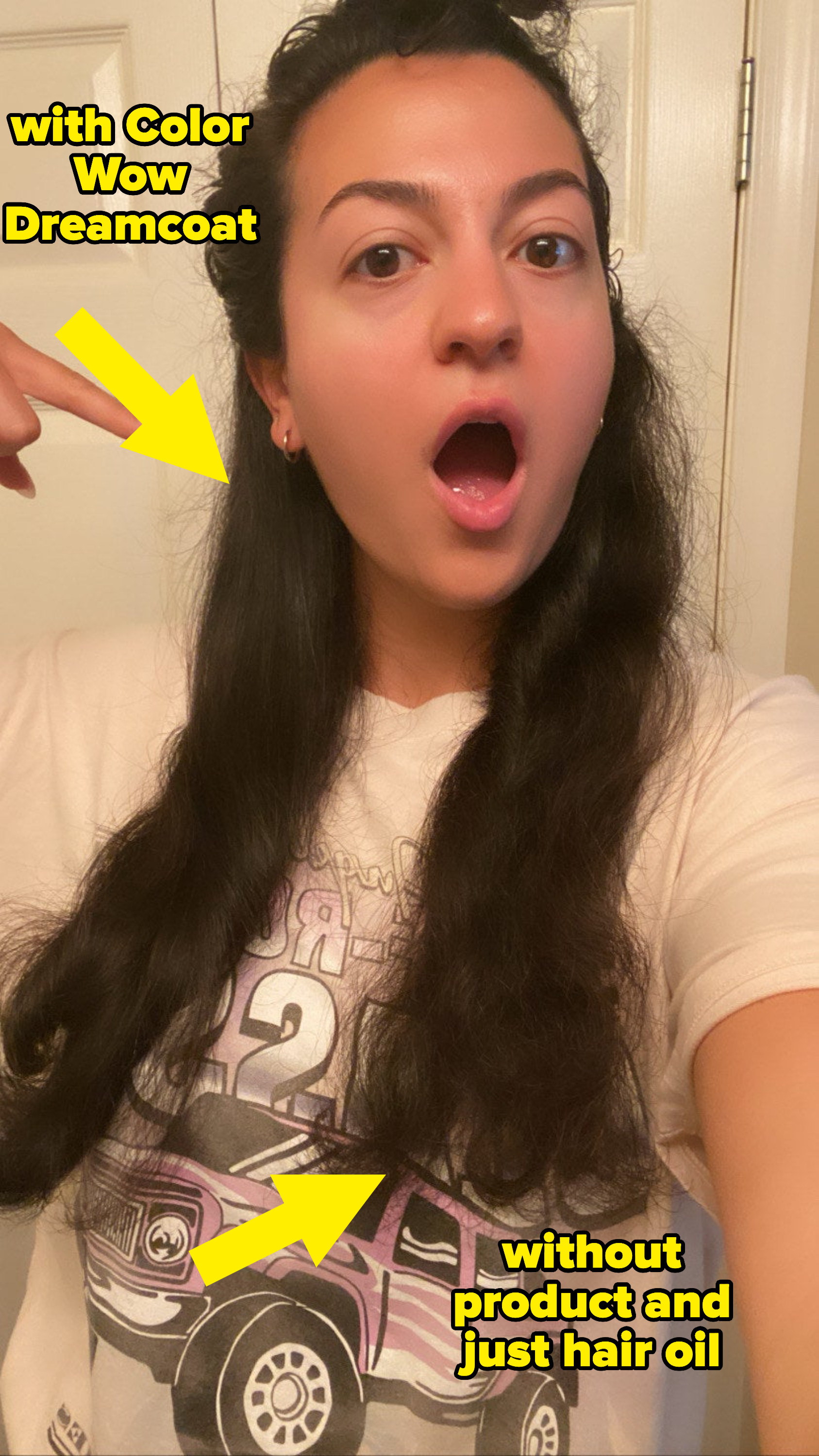 I finished blow-drying the rest of my hair and after a sweaty 45 minutes, I pushed both sides of my hair forward to compare the results.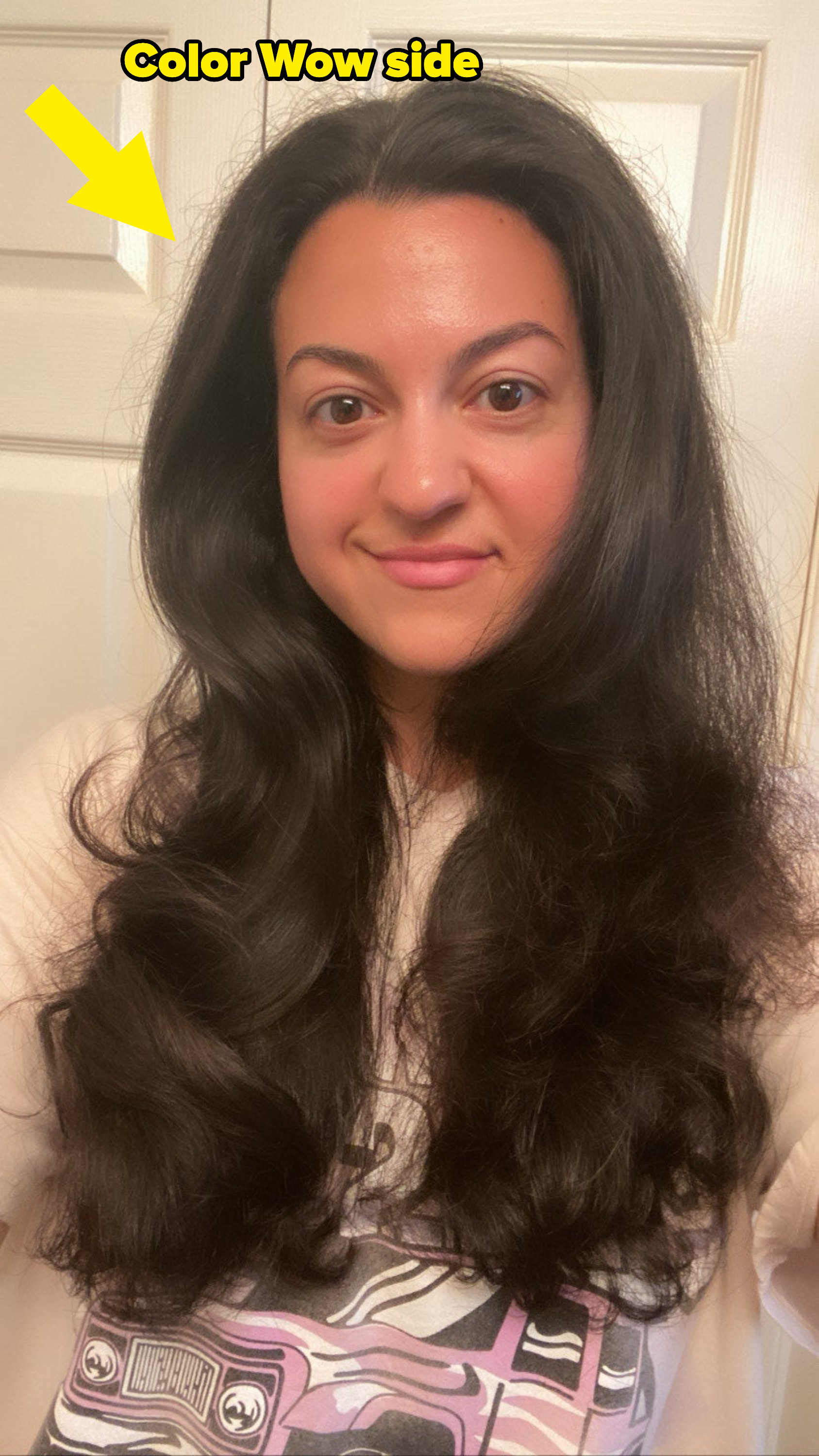 Here's another angle comparing the two sides. Aside from how it looked, I was also impressed at the fact that my hair didn't feel weighed down by the product, considering how much of it I sprayed onto my hair.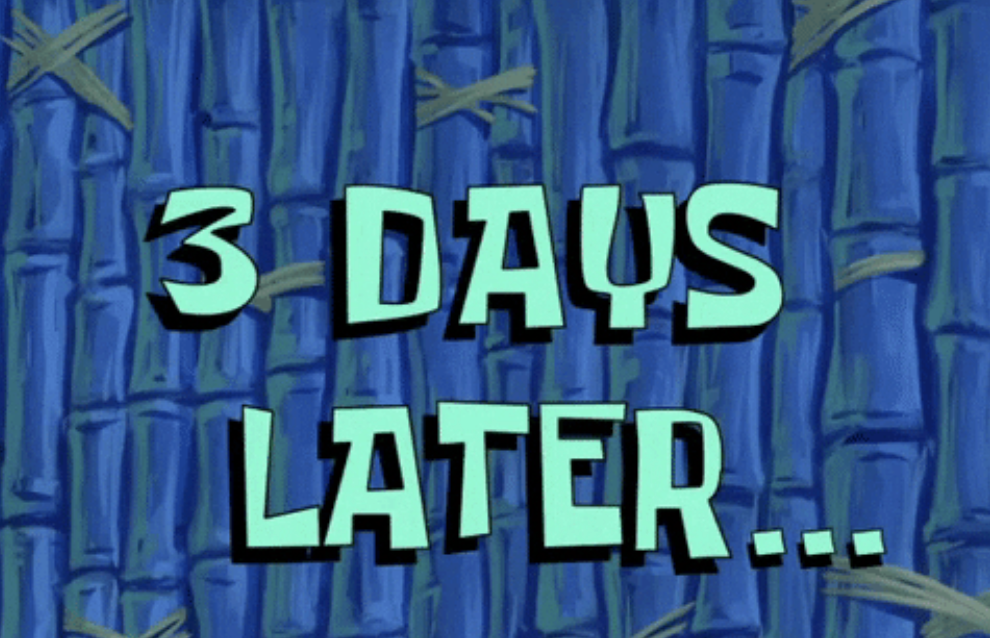 As my week full of workouts and humid weather went on, I periodically checked in with my hair to see how the ~smoothness~ was holding up. The Color Wow side — shown in the photo below — got smoother and less frizzy as the days went on.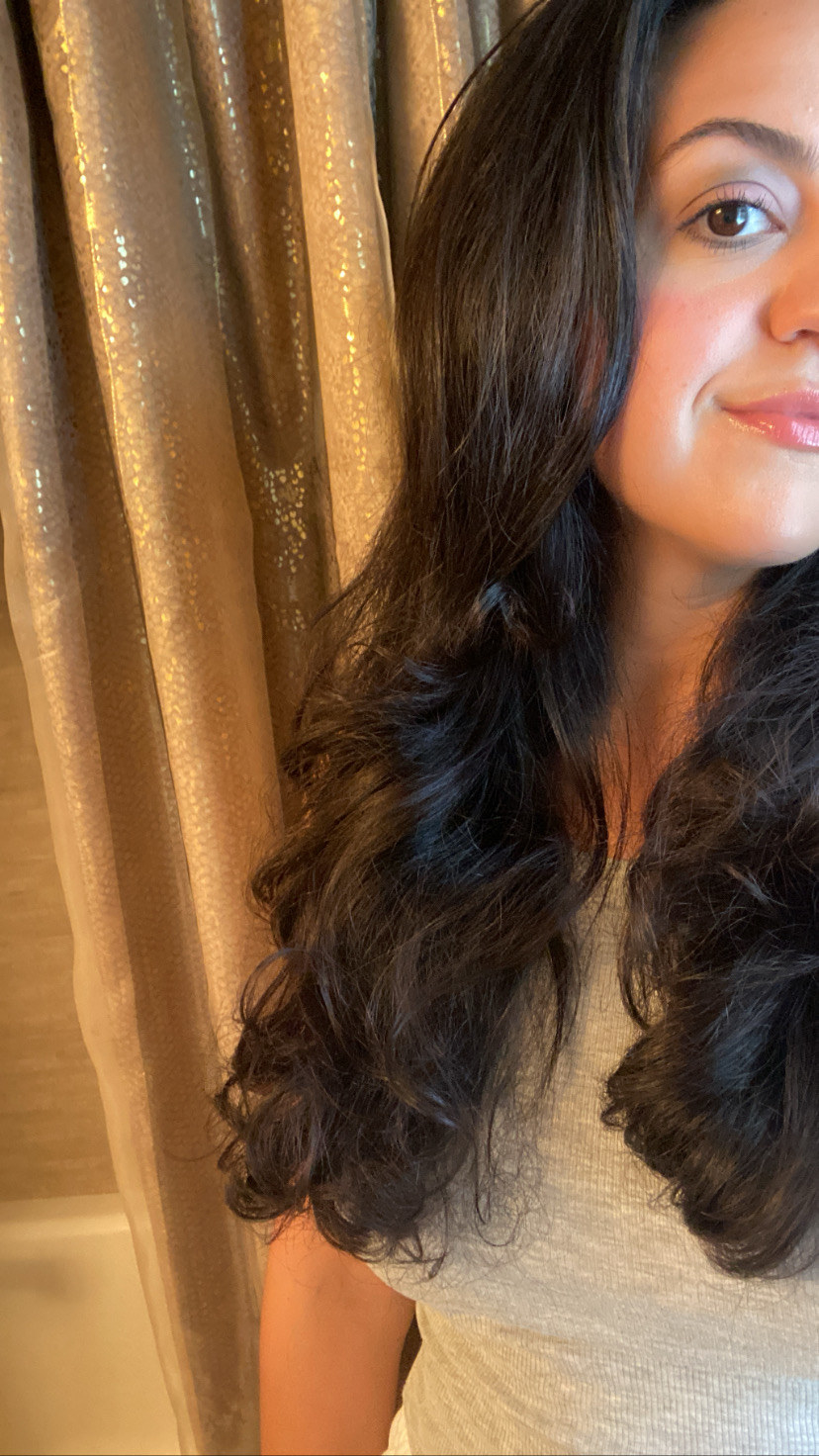 And the non-product side grew and got frizzier.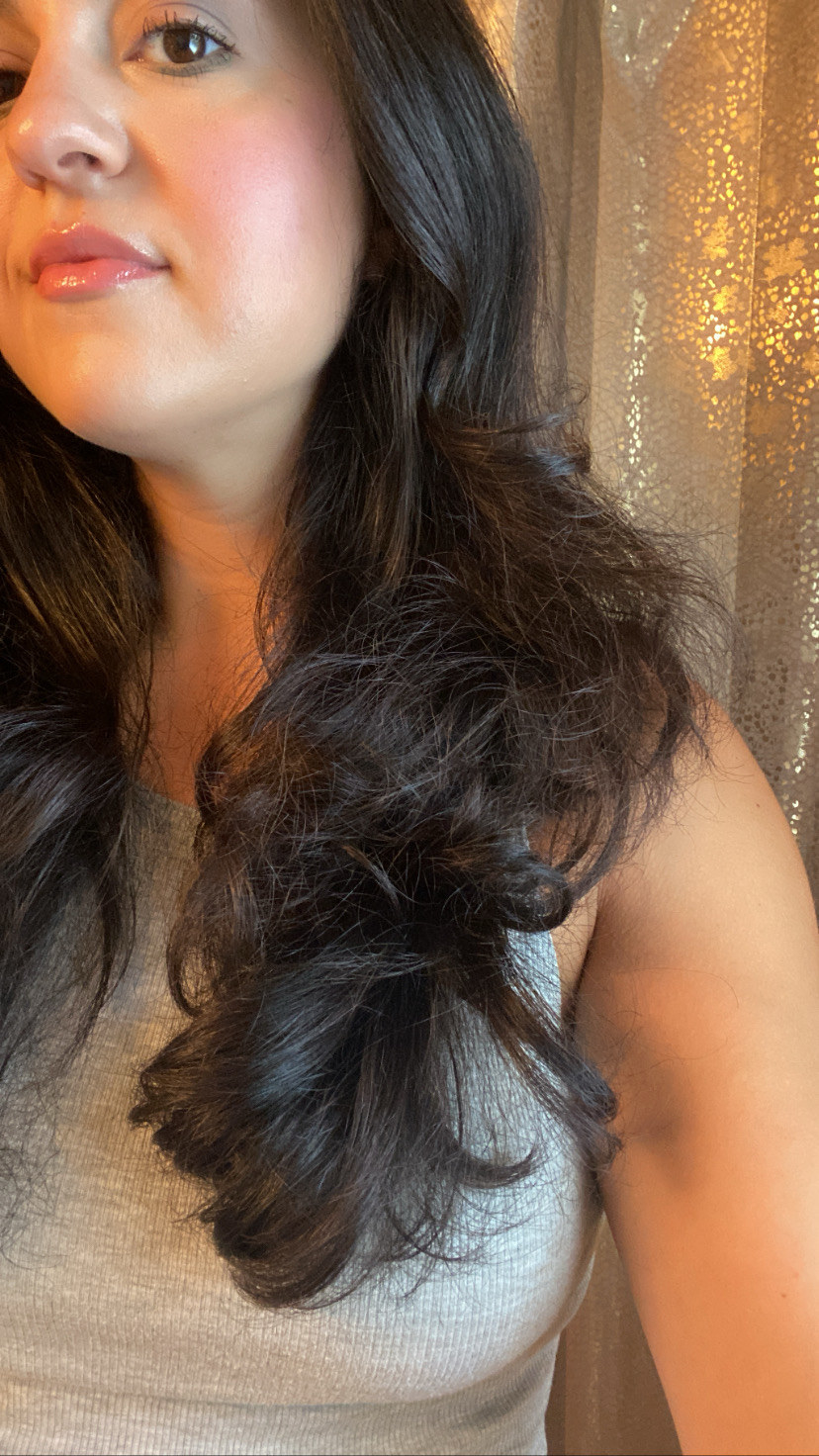 This was my hair the morning after getting caught in the rain! My hair was definitely more curly as my natural texture was coming out to play — thanks to the rain — but the Color Wow side stayed frizz-free for the most part whereas the non-product side just got bigger and more unmanageable.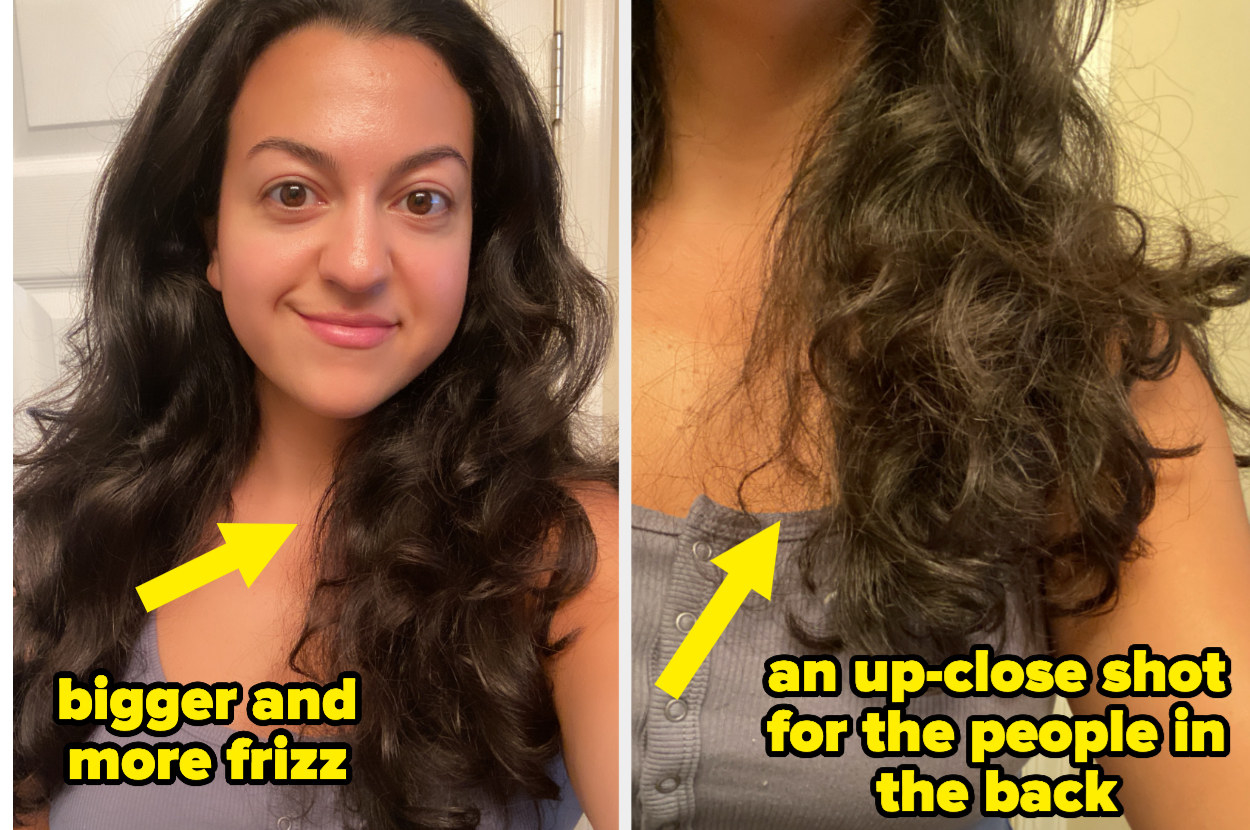 Overall, out of all the anti-frizz products I have tried in the past, I think the Color Wow Dream Coat significantly helped tame my frizz and kept my hair smooth the longest.
I didn't necessarily achieve the "glass-like" hair that it promises nor did I really expect to achieve those results because I know my hair and how unmanageable it can be. 
However, I did like how lightweight the spray was in my hair. I've tried hair products meant to be used for smooth blowouts and my hair would feel stiff or weighed down. I didn't even feel the Color Wow product in my hair. There was barely any smell to it too which I actually preferred. I plan to use this product again in the future and I'm excited to really coat my entire head with it for the — hopefully — smoothest blowout of my life. 

Have you ever tried the Color Wow Dreamcoat Supernatural Spray? If so, what are your thoughts on it? Tell me in the comments below!