In case you missed it, international style/music/life icon (and new Golden Globe nominee!) Jennifer Lopez hosted SNL this weekend.
She starred in a bunch of hilarious sketches, but one stood out above the rest IMHO.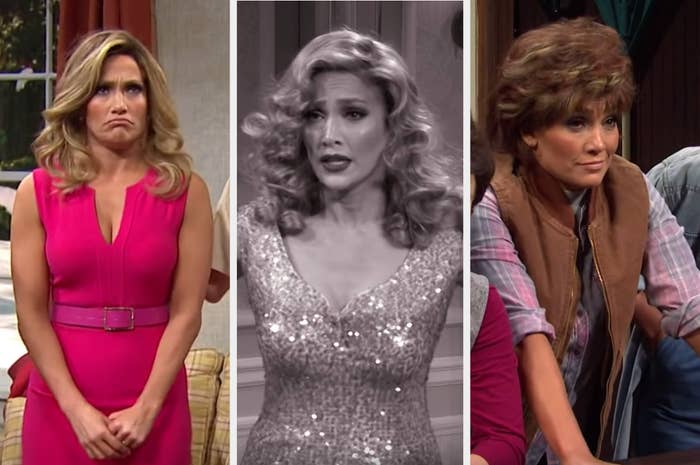 Near the end of the show, J.Lo and Melissa Villaseñor starred as two women in a commercial for a jewelry store called Hoops, where they only sold — you guessed it — hoop earrings.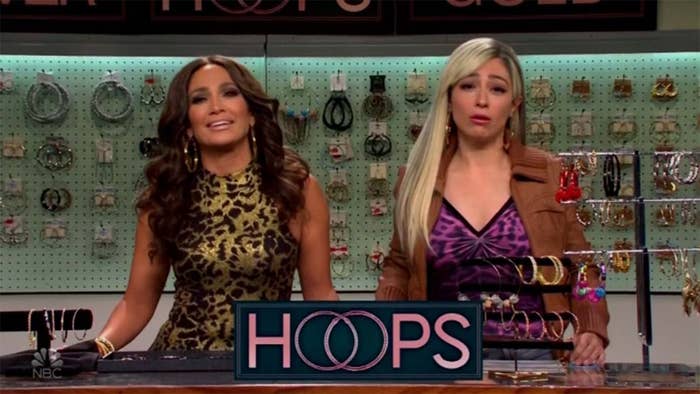 And let me tell you, I have never felt more seen than when they went on to list all the places you could wear your hoop earrings.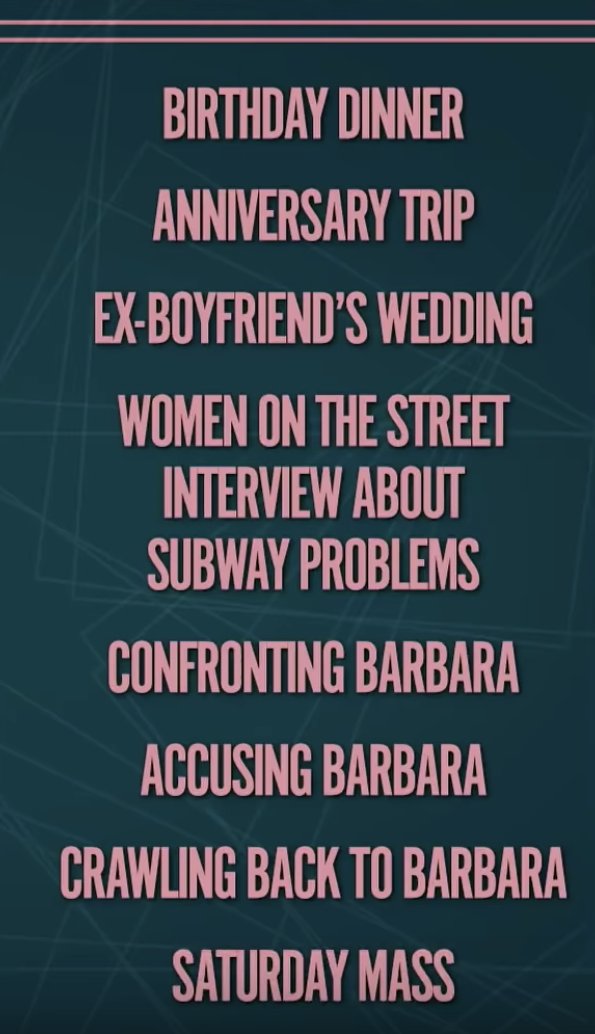 It got even better when they showed us all the great ways that hoop earrings can be personalized.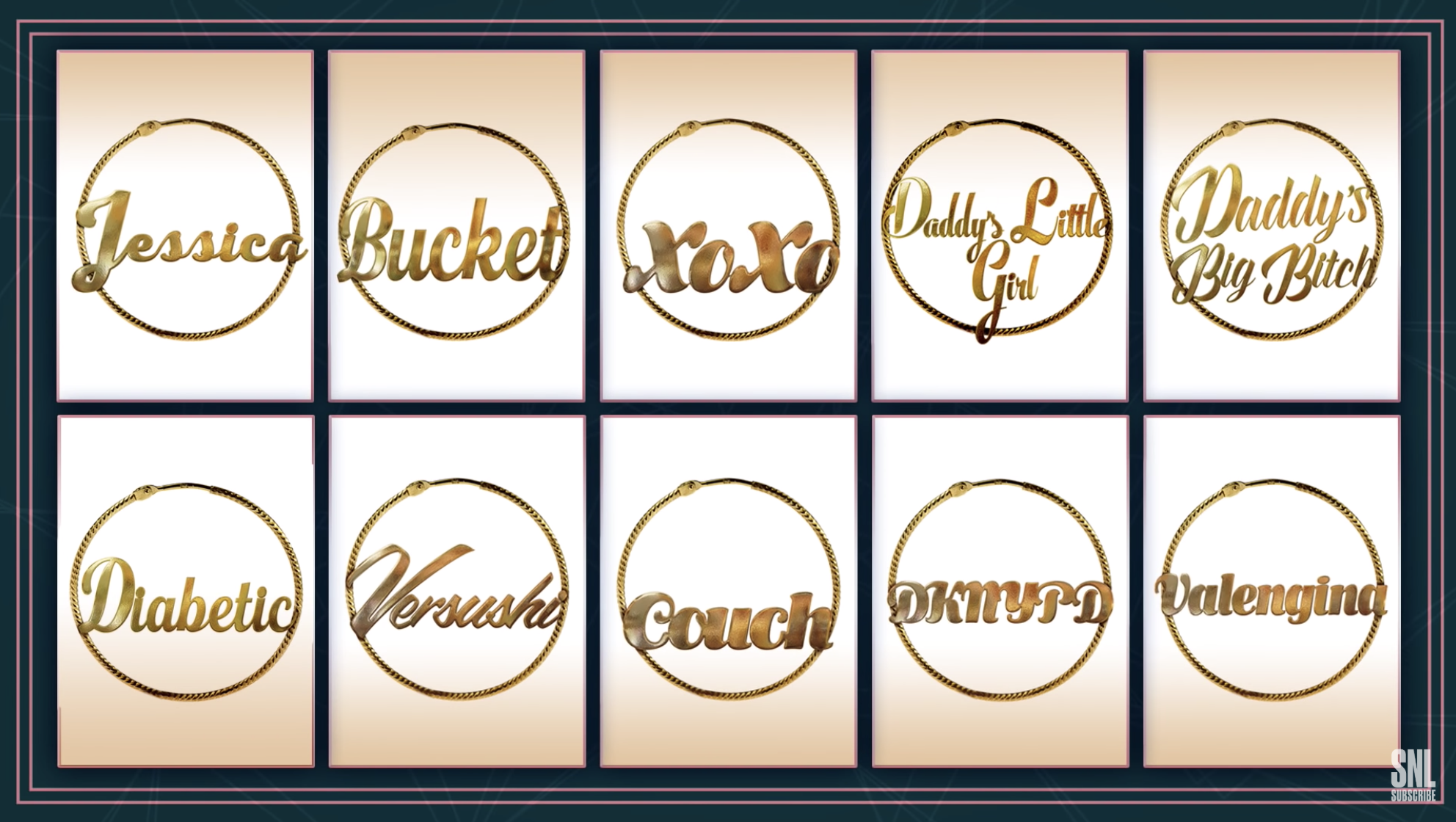 "Do you look like garbage a little bit, and wish you didn't? Go get some hoops!"
It was all made funnier by the fact that J.Lo herself is rarely seen without her own pair of trusty hoops.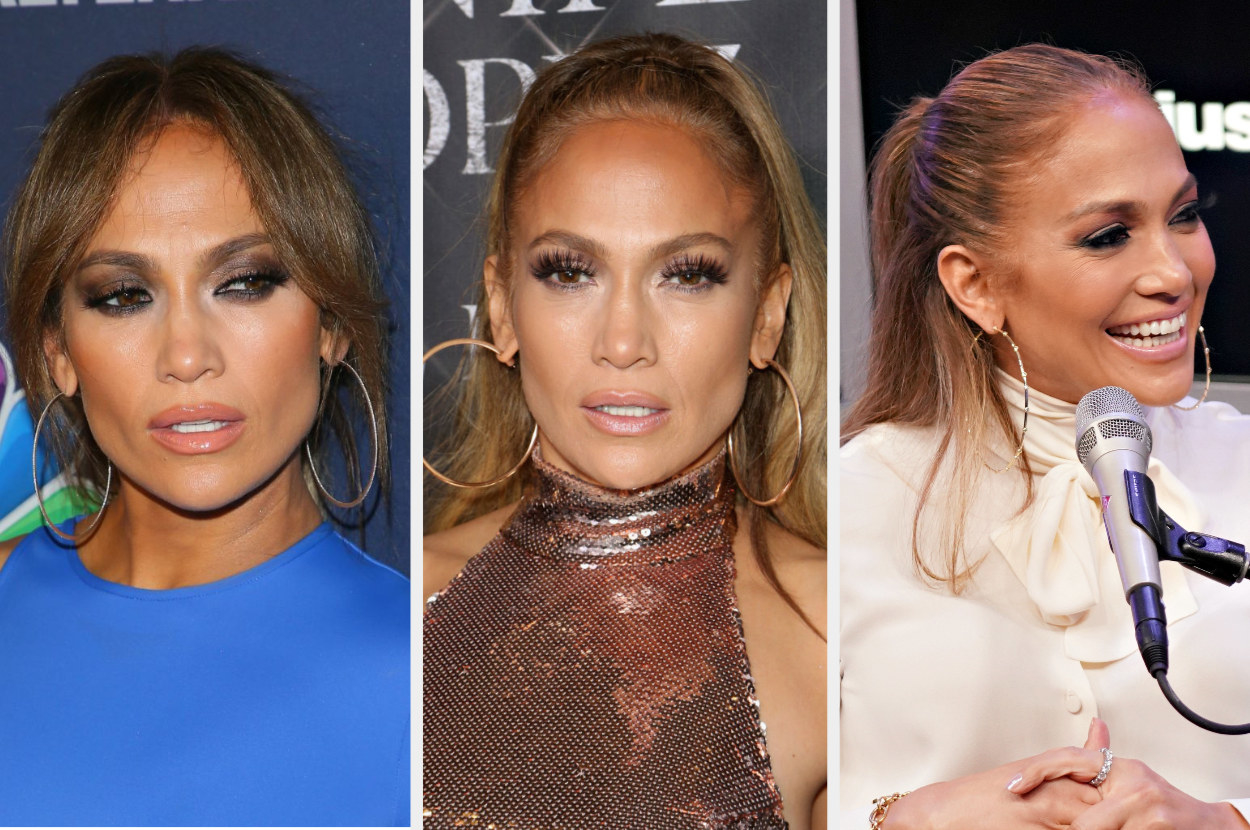 So if you've ever thought your hoops are too big, too shiny, or just generally too much, take J.Lo and Melissa's advice to "marry your earlobe to your shoulder" and shine on. And if you're already a hoops aficionado, let your choices be validated.