So it's no surprise that she looked flawless hosting SNL this past weekend. First she rocked this look that gave me big ~Blake Lively in "A Simple Favor" vibes~.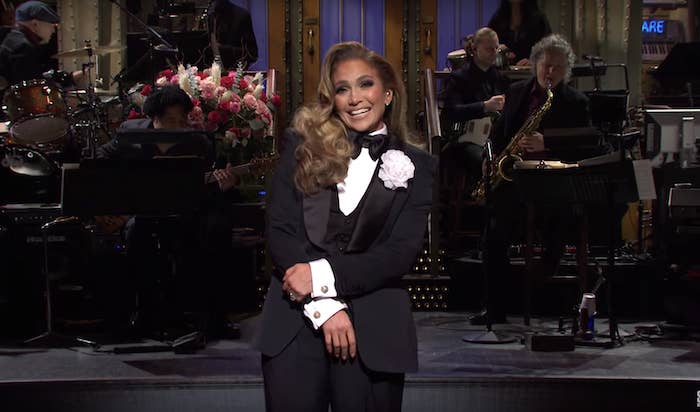 She talked about what a big year it's been for her: starring in Hustlers, getting engaged, walking the runway in Milan...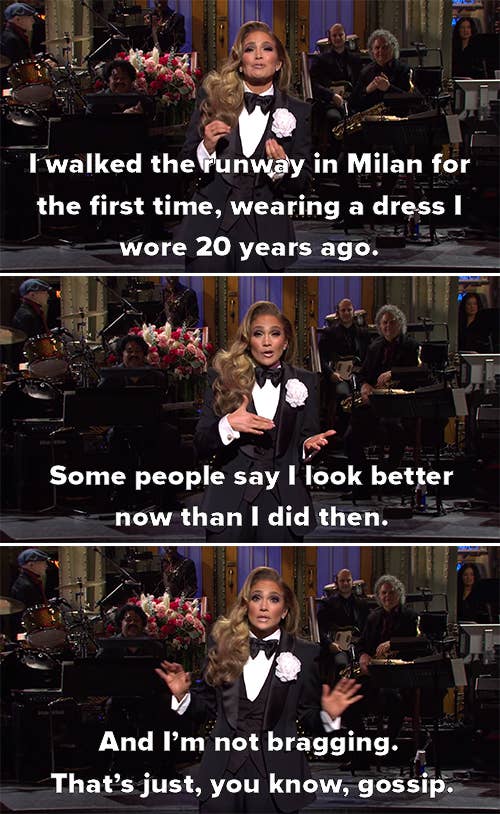 And...oh yeah...SHE ALSO TURNED FIFTY!
During her monologue, J.Lo graced us with a performance of "Santa Claus Is Coming To Town"...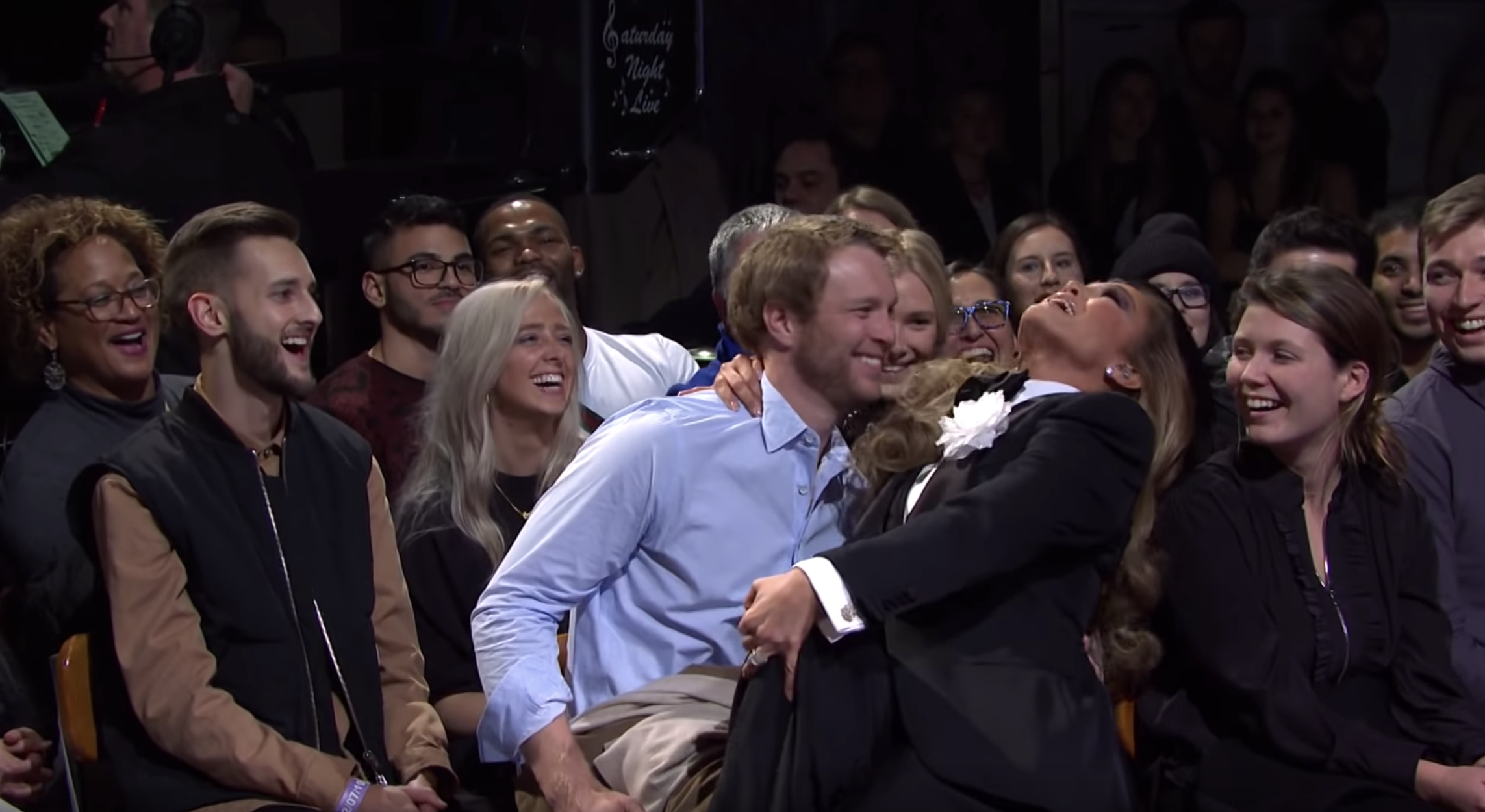 ...gave the Rockettes a run for their money with her high kicks...
...and finally, revealed her infamous green Versace dress!
You can't tell me she's aged at all. I refuse to believe it.
I mean COME ON Y'ALL! LOOK AT THAT SIDE BY SIDE!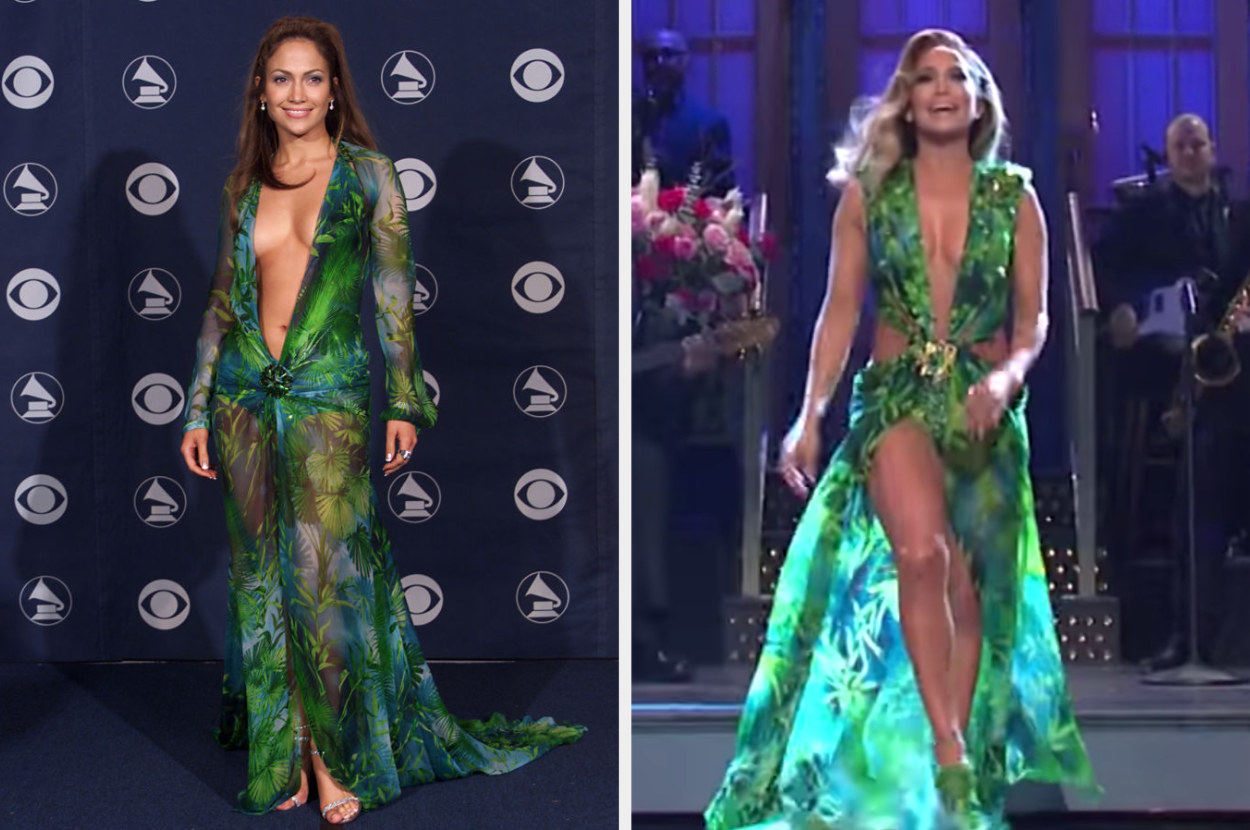 Before the big reveal, she talked about how people are always ready to count her out for her age and wow, they really couldn't be more wrong.

I can't wait to see her killin' it in that dress in another 20 years!