Believe it or not, it's been 20 years since The Fast and the Furious was released, and the Fast Saga is still going strong.
The latest film in the franchise, F9, is finally out in the US and it seems like the biggest Fast movie yet.
There have been a lot of movies in this franchise, and frankly, they have confusing titles. They're also not chronological, so I wouldn't blame you if you're not entirely familiar with all the important characters and plot points.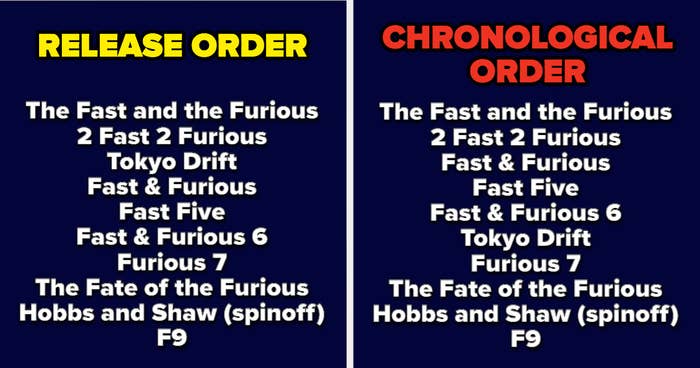 So, for your convenience (and my own), here are all the important events of the Fast Saga, by movie, in CHRONOLOGICAL ORDER.
The Fast and the Furious (2001)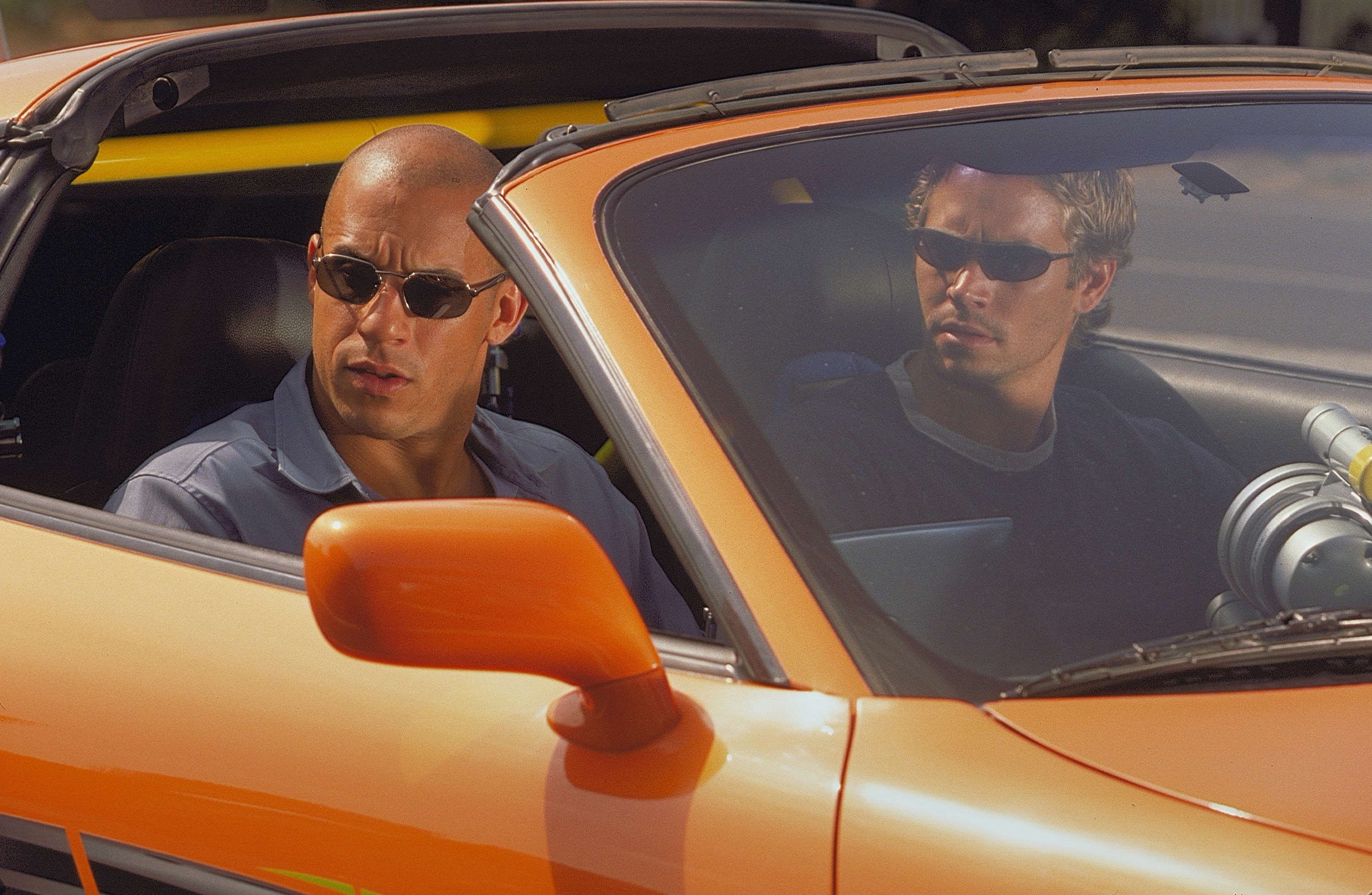 1.
This movie introduces major franchise characters like Dom, Letty, Brian, and Mia.
2.
Dom and Letty's romantic relationship is established, and it's one of the most important arcs in the franchise.
3.
Brian and Mia start dating, but don't end up together (for now) because Mia finds out that Brian is an undercover cop.
4.
Brian lets Dom go at the end of the movie instead of arresting him.
Vin Diesel voice: Because they're more than friends, they're family.
2 Fast 2 Furious (2003)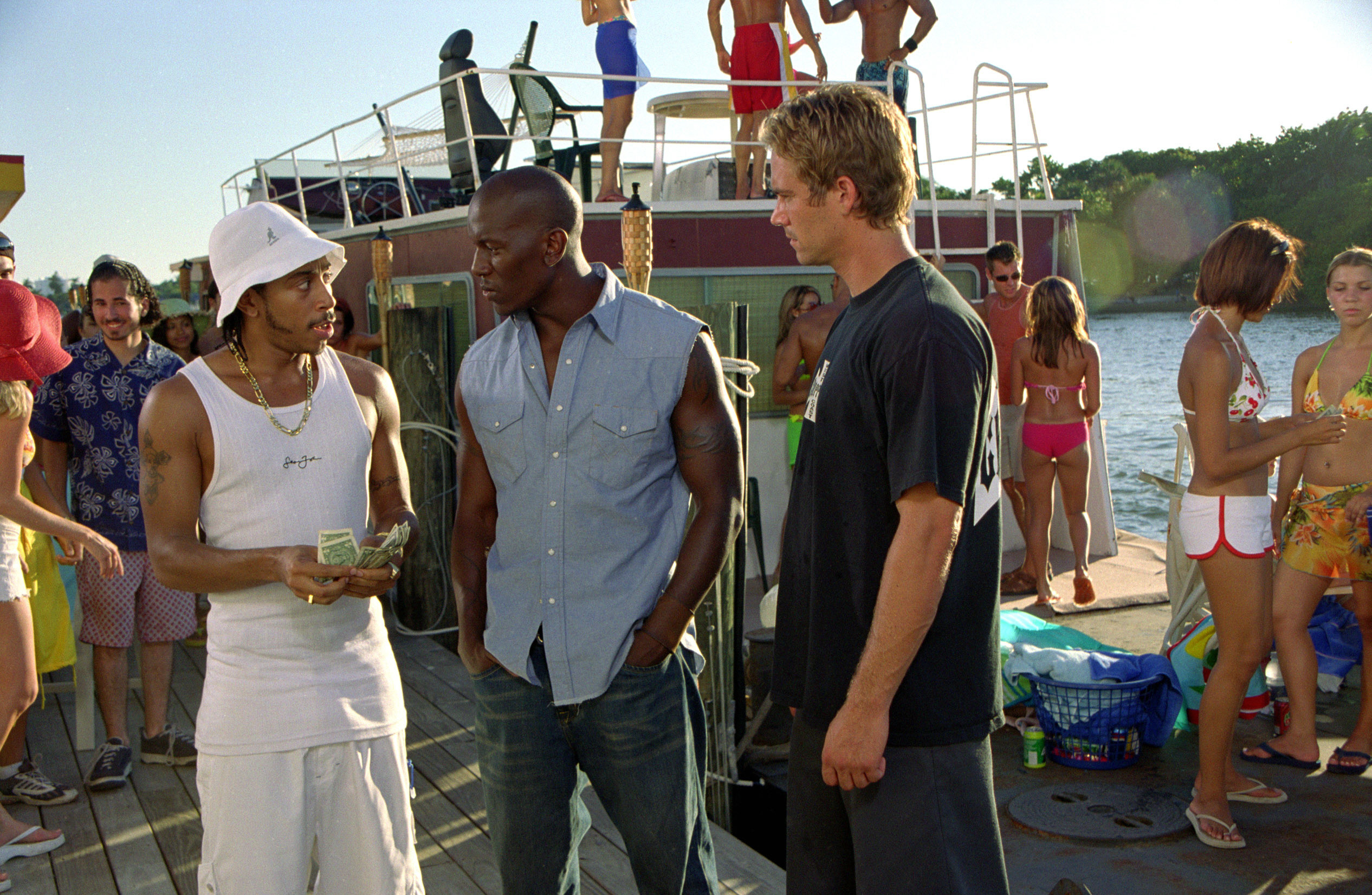 5.
This movie introduces Roman Pierce and Tej Parker, who eventually become key members of Dom's team.
Roman, an old friend-turned-frenemy of Brian's, is played by Tyrese Gibson, and Tej, a mechanic, is played by Ludacris.
Fast and Furious (2009) — fourth movie in the franchise, but third chronologically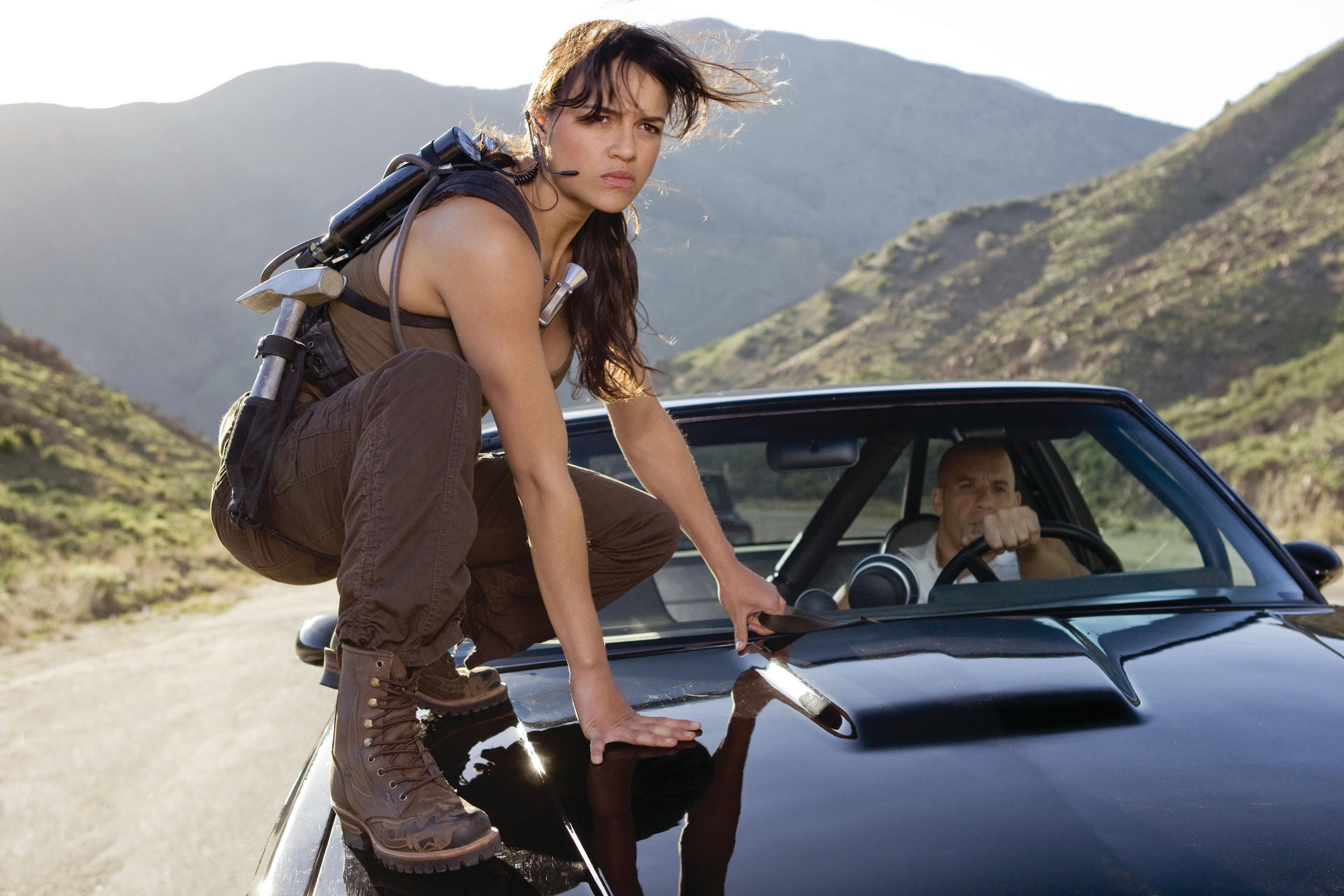 6.
Five years after the events of the first movie, Dom is pulling off heists with a team that includes Letty, Han Lue, and new characters Leo and Santos.
7.
Letty "dies" in this movie.
8.
Brian reunites with Dom and the two of them work together again.
9.
This movie introduces Gisele (played by Gal Gadot), who starts off as a minor villain but changes sides and eventually joins Dom's team.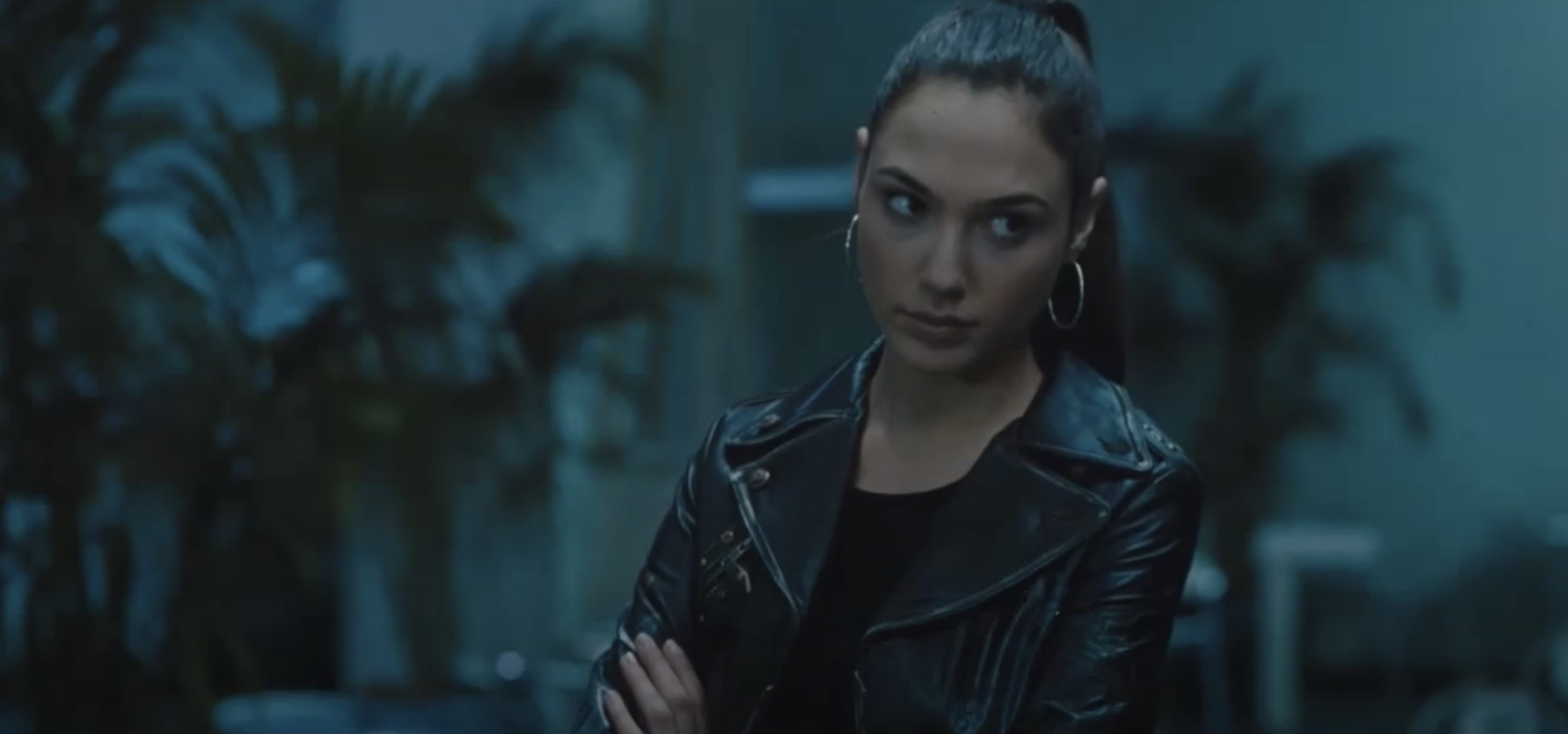 10.
Brian officially quits his career in law enforcement.
11.
After five years apart, Brian and Mia finally start a relationship.
12.
Dom is sent to prison for his past crimes, but the film ends with Brian, Mia, Leo, and Santos plotting to break him out.
Fast Five (2011)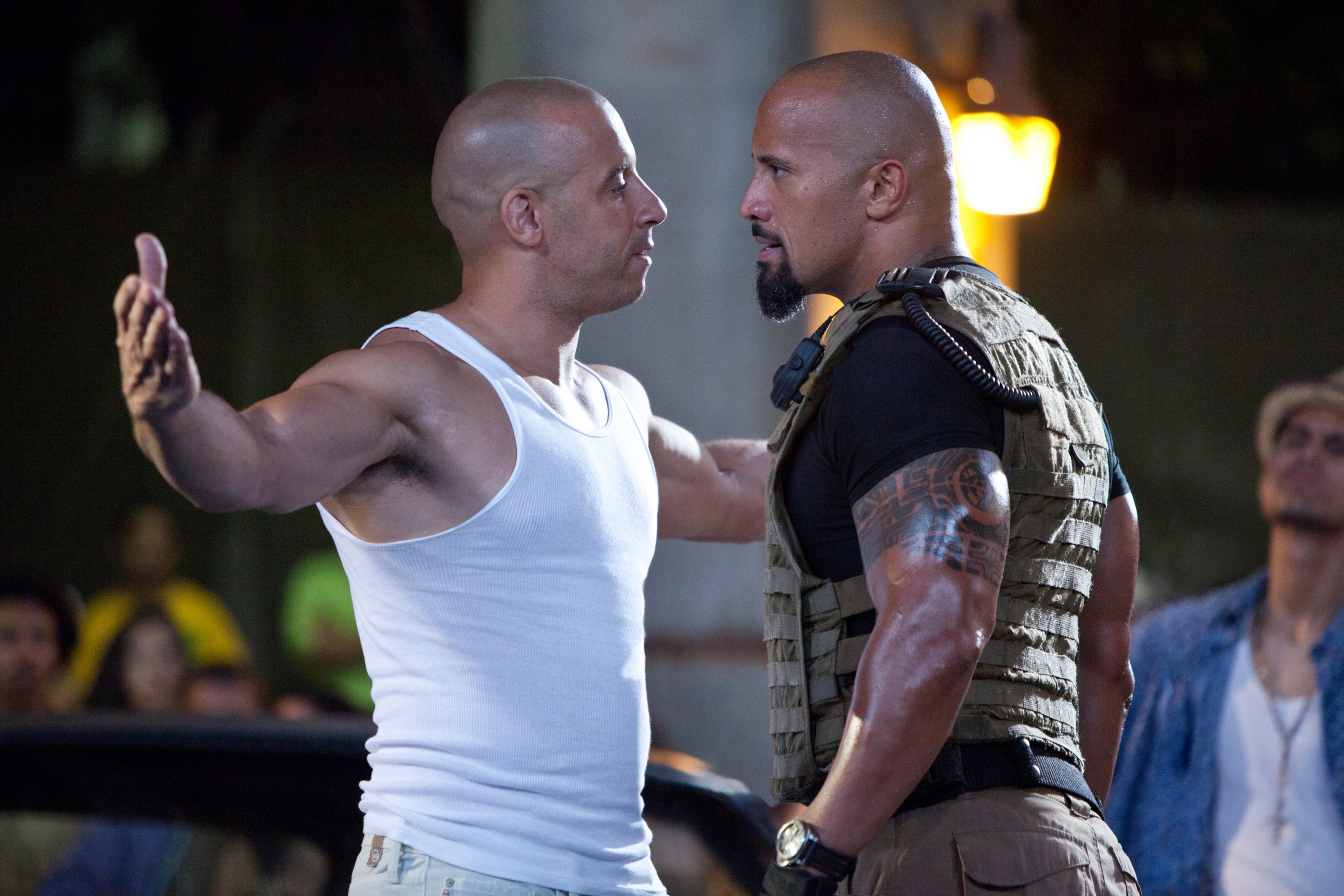 13.
Fast Five introduces Hobbs and Elena, played by Dwayne "The Rock" Johnson and Elsa Pataky.
14.
Dom, Brian, and Mia escape to Rio de Janeiro after breaking Dom out of jail, and Hobbs follows them there.
15.
Dom assembles a heist team made up of characters from prior movies: Brian, Mia, Han, Gisele, Tej, Roman, Leo, and Santos
16.
Mia tells Brian that they are expecting a baby.
17.
Han and Gisele meet and start a relationship.
18.
Dom's team ends up stealing a ton of money and go their separate ways, even though they are technically fugitives. They agree that this will be their last job (it is not).
19.
Dom and Elena bond over the deaths of their respective significant others and start dating by the end of the movie.
She seemingly quits her job as a police officer to join Dom in hiding from the authorities.
20.
Letty is revealed to be alive in a mid-credits scene!!!!
Fast & Furious 6 (2013)
21.
Mia and Brian have their baby, and the team is enjoying their downtime.
Dom and Elena are being domestic, Tej is hacking ATM machines to give out free money, Roman owns a tacky private jet, and Gisele and Han are traveling the world. All is well!
22.
This movie introduces Owen Shaw (Luke Evans), the first of four Shaws in the franchise.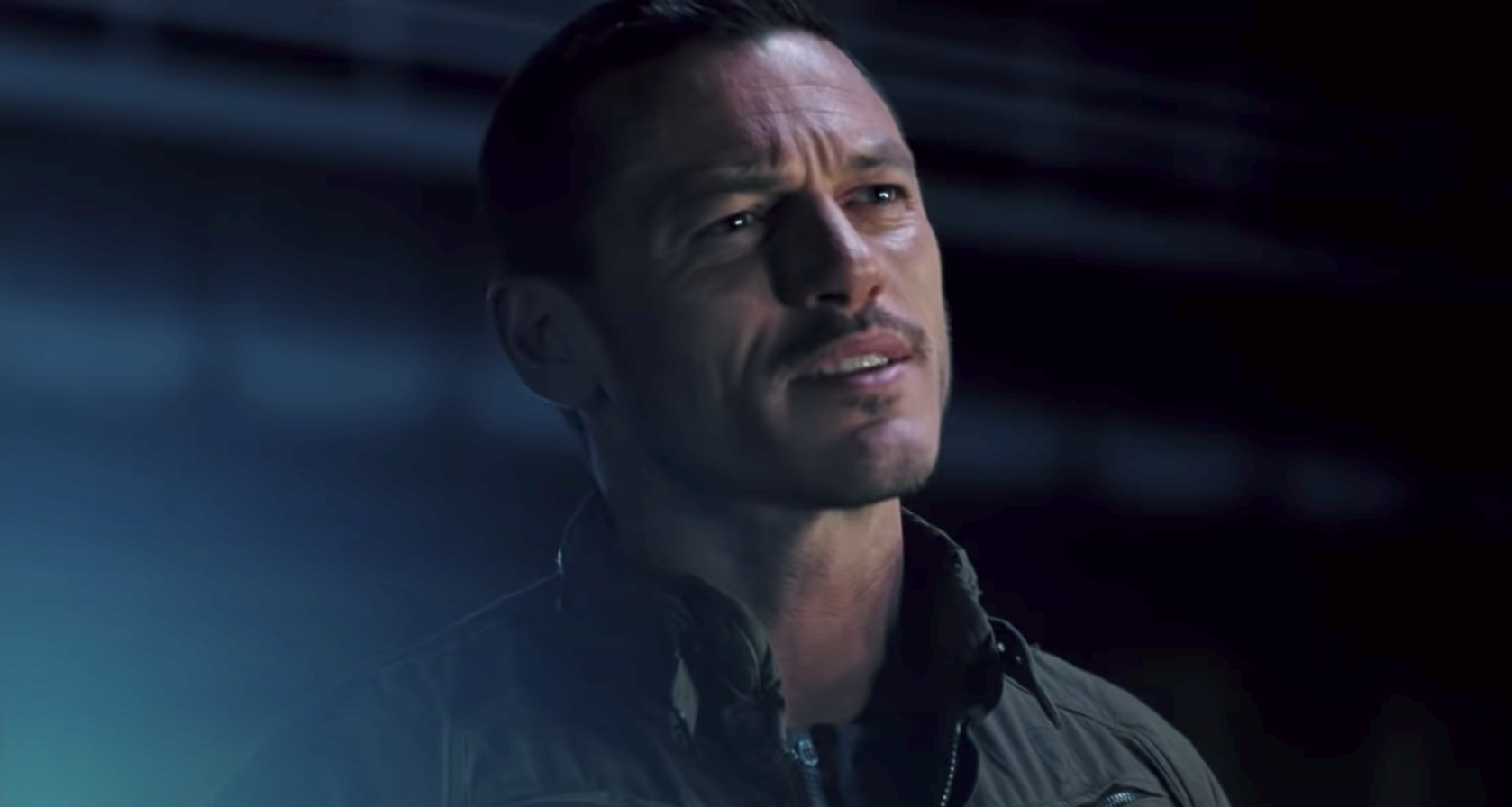 23.
Hobbs recruits Dom and has him reunite the team in order to fight Owen. In exchange, the whole team will get pardons.
The team, of course, is immediately on board with the mission.
24.
Letty is now working for Owen and almost kills Dom because she has amnesia.
25.
Dom eventually saves Letty's life during a fight and she rejoins his team, even though she still doesn't remember him.
26.
Gisele dies to save Han during the final fight against Owen.
27.
The team defeats Owen, and he ends up in a coma and with considerable facial scars.
28.
Hobbs and Elena arrange for pardons for the whole team.
29.
Elena breaks up with Dom because she sees that he still loves Letty, even though she is pregnant with his baby.
Her pregnancy won't be revealed for a couple more movies, though.
30.
Letty and Dom resume their relationship, even though she doesn't remember their life before her accident.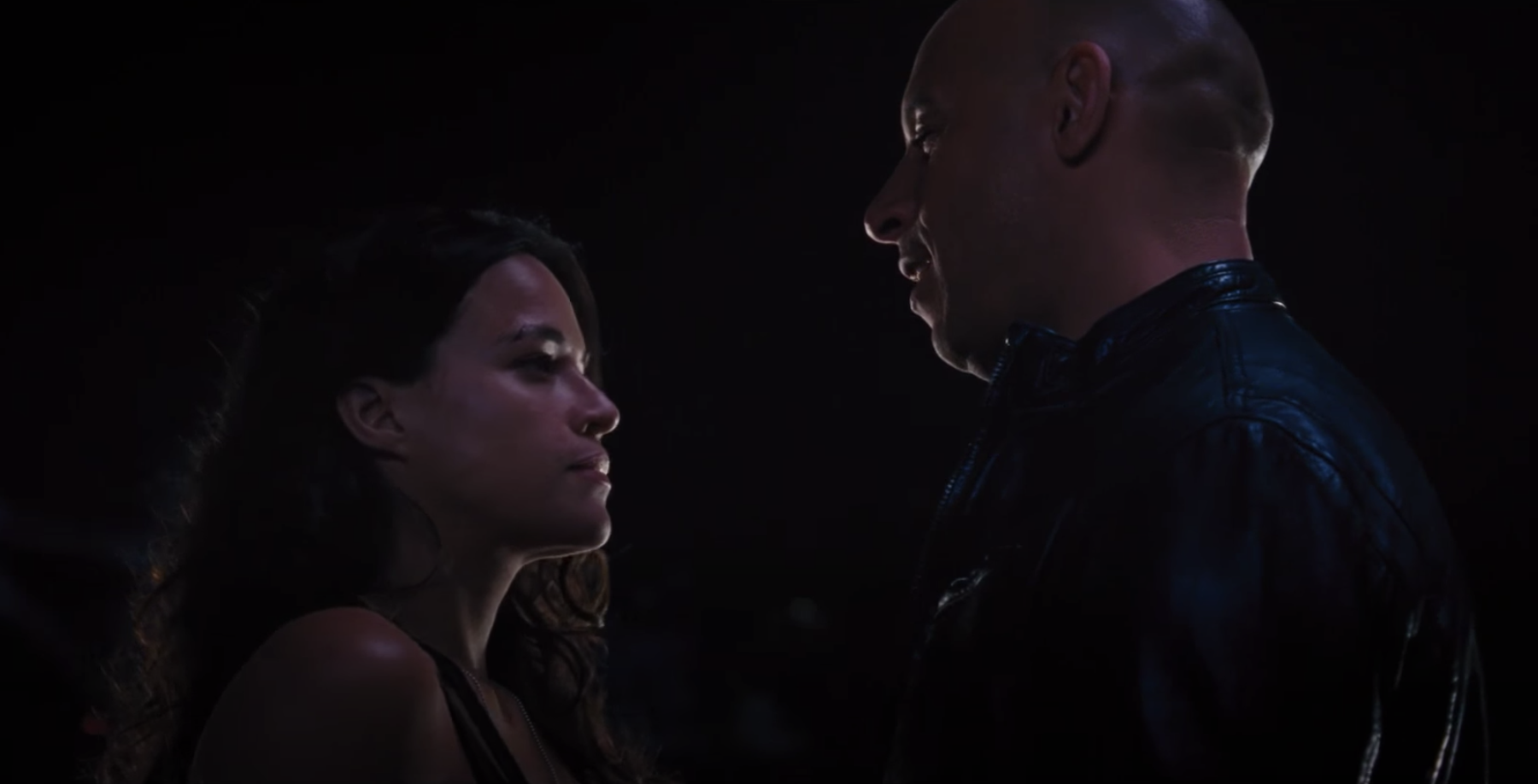 31.
Han, still grieving Gisele, decides to go to Tokyo, where the events of Tokyo Drift will take place.
32.
A mid-credits scene reveals that Han's car crash in Tokyo Drift was caused by an as-of-yet unnamed character played by Jason Statham, who calls Dom to threaten him.
The Fast and the Furious: Tokyo Drift (2006) — third movie in the franchise, but seventh chronologically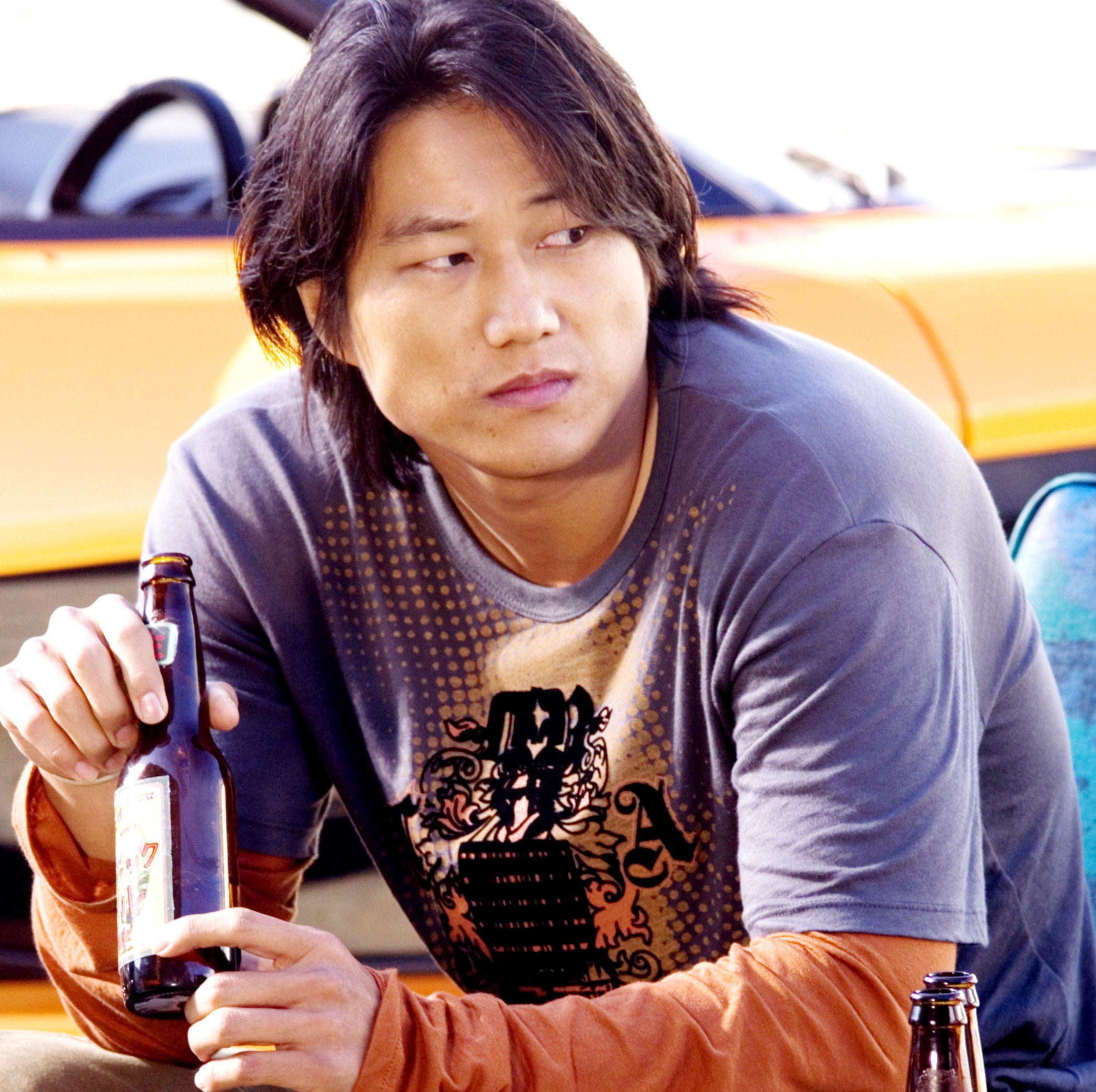 33.
Han, who had been mentoring a young driver in Tokyo, dies in a fiery crash during a street race. When the movie came out in 2006, we didn't know who hit him.
And that's it, that's all you need to know about what happened in Tokyo Drift.
Furious 7 (2015)
34.
The movie's villain, Deckard Shaw, wants revenge for his brother Owen and tracks down the whereabouts of Dom's team.
35.
Deckard meets and fights Hobbs for the first time, defeating him by detonating a bomb.
This encounter sets up their dynamic for future movies (including their spinoff), and Hobbs is out of commission until the end of the movie.
36.
Dom, Brian, and Mia almost die when a bomb, sent by Deckard, blows up the Toretto house. In the movie, this happens almost simultaneously with Han's death in Tokyo.
Right before the bomb goes off, Dom gets a phone call from Deckard, which turns out to be the call we saw Deckard make in Tokyo.
37.
The team gathers for Han's funeral, where they also remember Gisele.
38.
The team has to track down the God's Eye computer program, which will be important in this movie and the next one.
It's basically a very useful, practically omnipotent tracking program.
39.
The program's creator, Ramsey (Nathalie Emanuel), becomes a member of Dom's team.
40.
Dom almost dies after defeating Deckard, which spurs Letty's memories back. She finally remembers their life together.
The flashback sequence of her memories reveals that she and Dom got married at some point between The Fast and the Furious and Fast and Furious.
41.
Deckard ends up in jail, but we'll be seeing more of him soon.
42.
Mia is pregnant again, which leads her and Brian to officially retire from the team for a quiet life.

The Fate of the Furious (2017)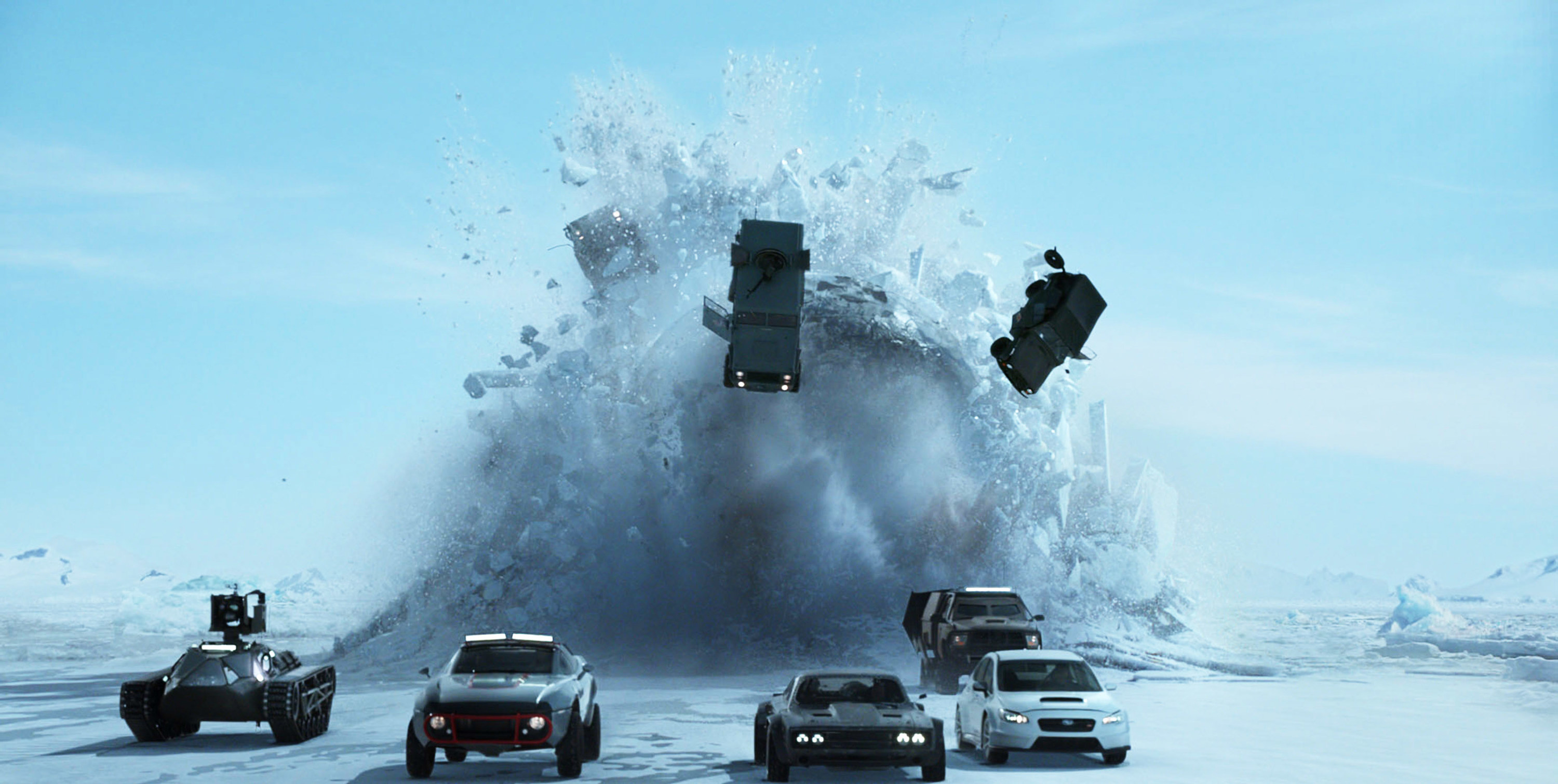 43.
The newest villain coming to bug Dom is a woman named Cypher, who gets him to work for her by showing him a video of his (gasp!) son, who she has kidnapped along with Elena.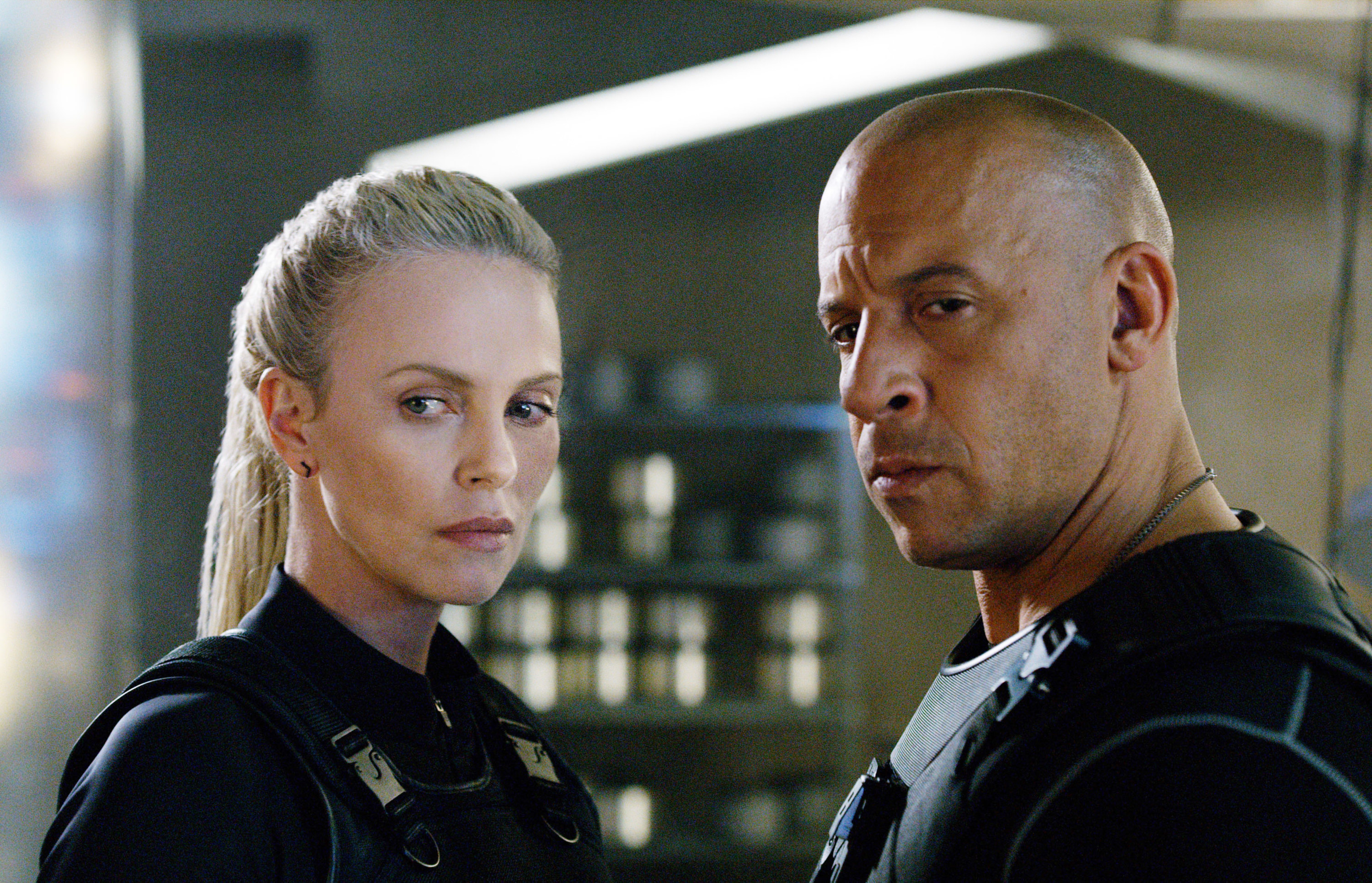 44.
During an operation led by Hobbs, Dom ditches his team and leaves with Cypher, which leads to Hobbs getting arrested and sent to prison.
45.
Turns out, Hobbs is in the same prison as Deckard Shaw. They both break out of prison while simultaneously insulting and fighting each other.
46.
Hobbs and the remaining team (Letty, Roman, Tej, and Ramsey) reluctantly agree to work with Deckard to take down Cypher, who is after Ramsey's God's Eye program.
47.
Cypher has Elena killed in order to ensure Dom's cooperation against his own team.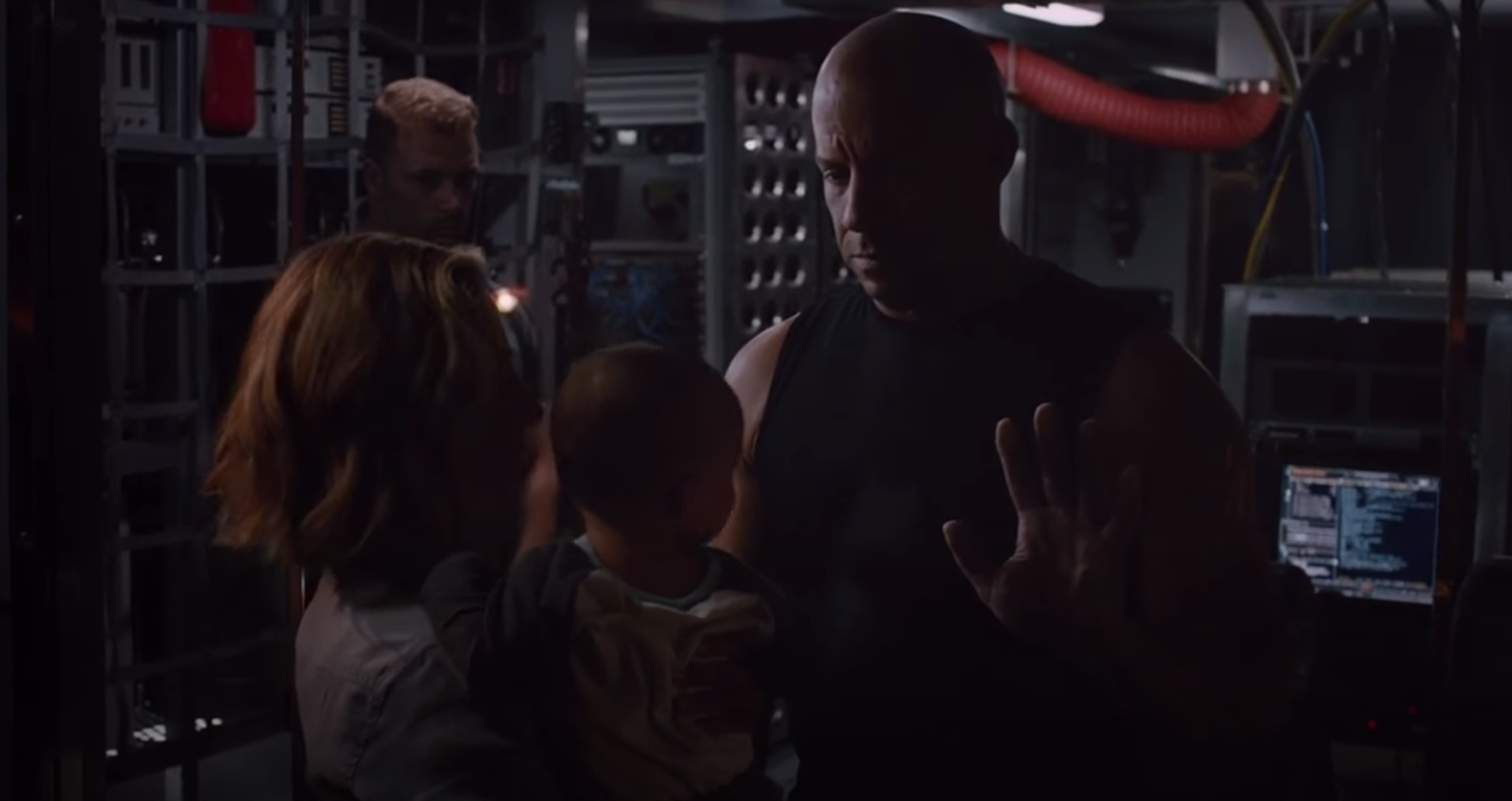 48.
Dom lays a careful trap for Cypher with the help of a few former associates and enemies, including both Shaw brothers (Owen is no longer in a coma!) and their mother (HELEN FREAKING MIRREN).
49.
Cypher gets away in the end (she's one of the villains in F9), but Dom comes home to his team and Letty with his son, who he names Brian.
And that's it! Those are all the major plot points you need to know before seeing F9.
Do you have any favorite moments from this generation-defining franchise? Discuss, please!