Getty Images

You aspire to be president.

You know words, you have the best words.

Your skin is the color of a Christmas ham.

You're sensitive about the size of your hands.

You pronounce the word huge "yooge."

You are very rich. You want people to know you are very rich.

You bully celebrities on Twitter.

You write your name on everything you make.

Your favorite color is gold.

You think breast-feeding is "disgusting."

You're not a huge fan of Hillary Clinton.

You have strong opinions about Bette Midler's appearance.

You were heavily invested in Kristen Stewart and Robert Pattinson's break up.

You simultaneously think America is great and want to make it great again.

You've been married three times.

Your current wife has been on the cover of GQ.

You're suspicious that Barack Obama forged his birth certificate.

You hate Rosie O'Donnell.

You're "not a big believer" in global warming.

You've received a "small" $1M loan from your dad.

You believe a person "can never be too greedy."

When people make jokes about you, you sue them.

You were the host of a reality TV show.

You've written over ten books and put your face on the cover of most of them.

You're sober, but you had your own line of luxury vodka.

You also had a line of gourmet steaks that you only sold at Sharper Image.

And your own filtered water.

And your own airline company.

You have a star on the Hollywood Walk of Fame.

You've appeared in a WWE match.

You think your daughter has "a very nice figure" and have thought about dating her (if she wasn't your daughter, of course).

You have made references to your genitals on national television.

You sometimes get confused between 9/11 and 7-Eleven.

You don't think POWs are war heroes.
How Similar To Donald Trump Are You?
You don't have much in common with Donald Trump. It must be very easy for you to sleep at night.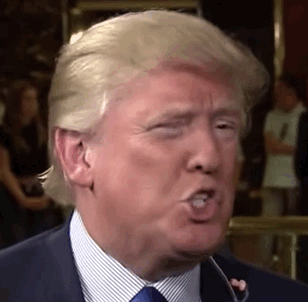 Wow, OK, you have a lot in common with Donald Trump. I hope it's because you are very rich and not because you hate most people.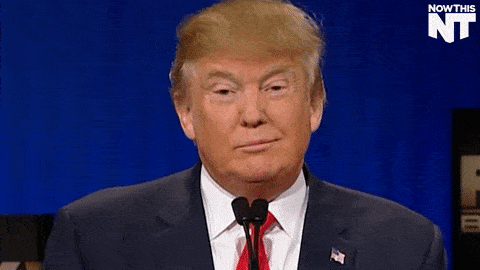 Hello Mr. Trump. Have I mentioned your hair looks lovely today? Heh heh.