We could tell immediately that the atmosphere at the For Honor Twitch stream was, er, warlike.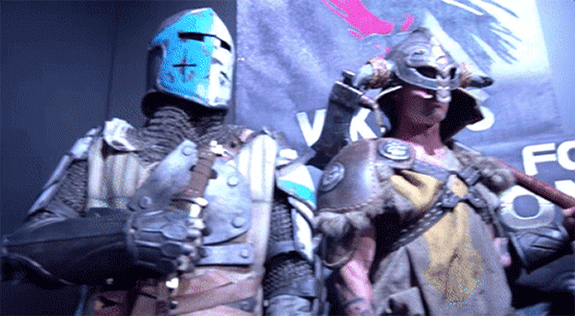 Alfie Allen (Theon Greyjoy) had fun practicing For Honor.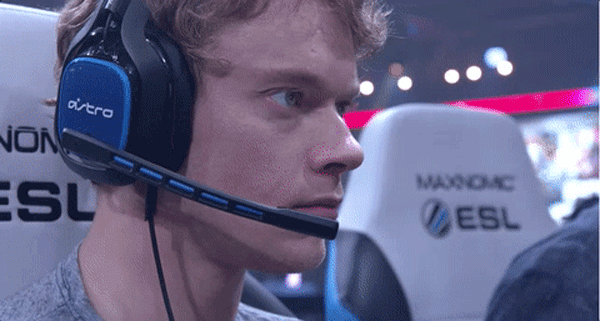 Jason Momoa (Khal Drogo), on the other hand, brought that trademark Dothraki intensity.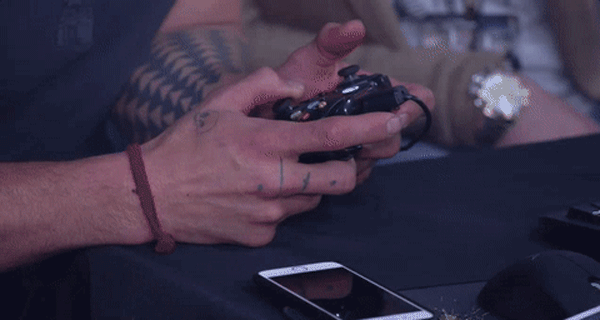 Jason and Alfie played on a team with Gamer-In-Chief Jessica Chobot, so we liked their chances for victory.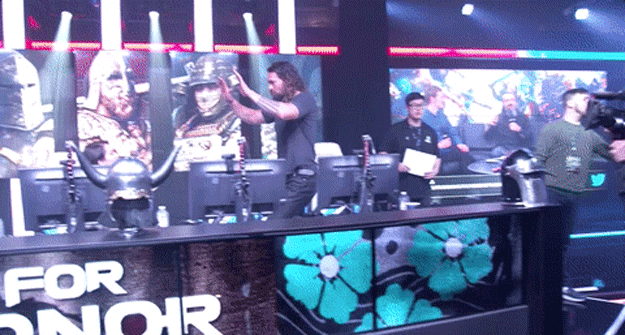 But they were facing off against Lauren Cohan (Maggie Greene), who knows all about stabbing...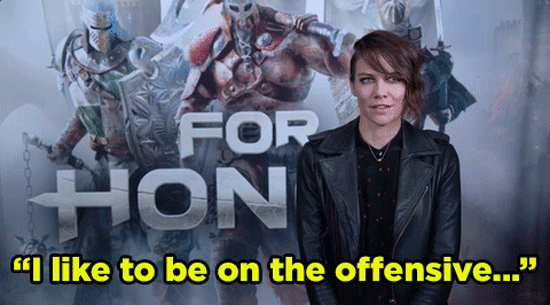 ...and Demetrious "Mighty Mouse" Johnson, one of the UFC's most dangerous mixed martial artists.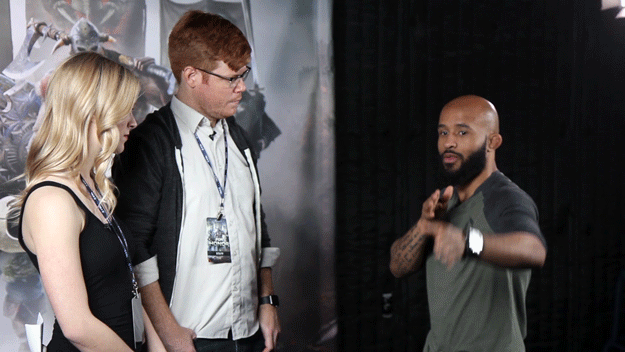 The celebs battle was straight up savage, but in the end Lauren and Demetrious prevailed.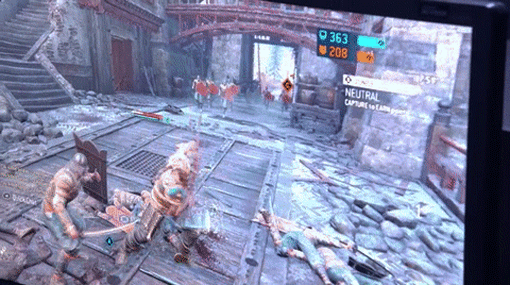 Jason and Alfie were left dealing with the frustration of defeat.
By the time he faced off against us, the smiles were gone and Alfie had gained Momoa-like ferocity.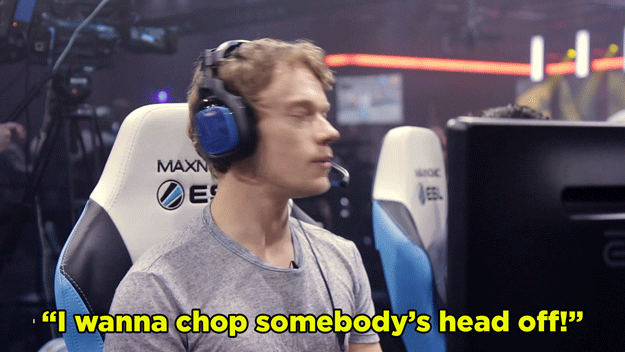 Luckily for Alfie, he got to take out his frustration on us, a couple of For Honor N00bs.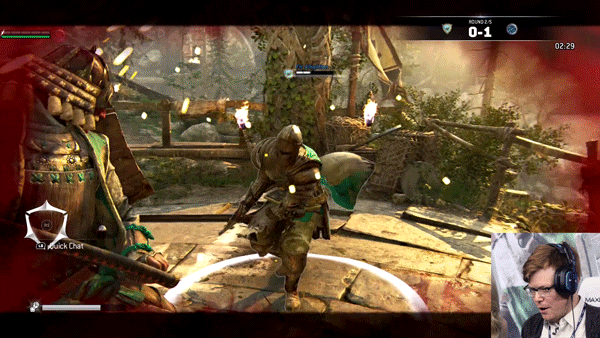 At the bloody end of our match there was only one word left to describe it: