Working out is a COMMITMENT for reasons other than we have to leave our precious couch and PJs. There's jumping, running, and lunging involved meaning our clothes need to be r-e-a-d-y. Not to mention gym apparel can be very expensive, so when it *does* let us down mid-exercise...it's upsetting.
And believer I became! They have POCKETS (!!!), boast moisture-wicking and fast-drying fabric, are super supportive, and feature a blend of fabric materials that ensure mobility and freedom during any and all activities, including high-impact. Basically they want you to feel like this:
Thousands of people attest to their ability to stay up the whole darn workout (hello, dependable high-waist) *and* keep them cool and happy, courtesy of the dry-wicking fabric. Ya can't ask for much more.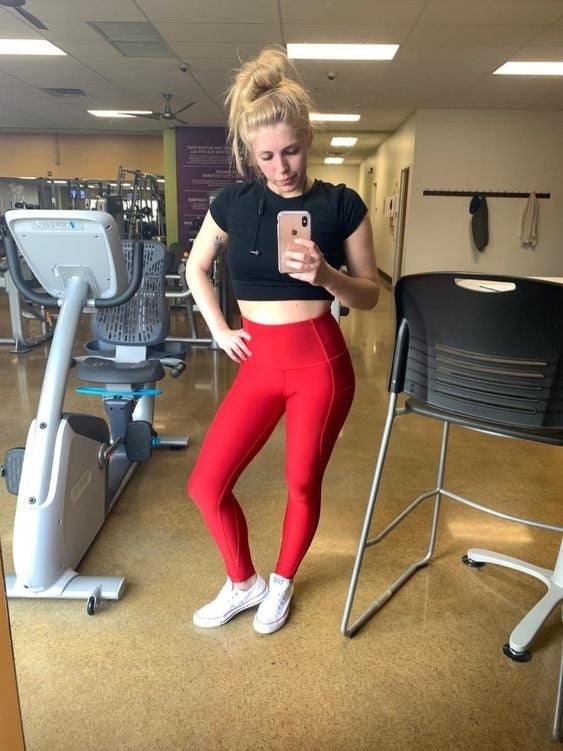 Thanks to their soft and supportive material, you'll stay perfectly comfortable no matter your workout. They'll move *with* your body: whether you're doing yoga, running, spinning, boxing, WHATEVER!
If you're like me, you may have been spending $50+ on leggings, when these have been performing BETTER for less than half of that! Just look at how well these bbs keep up with you: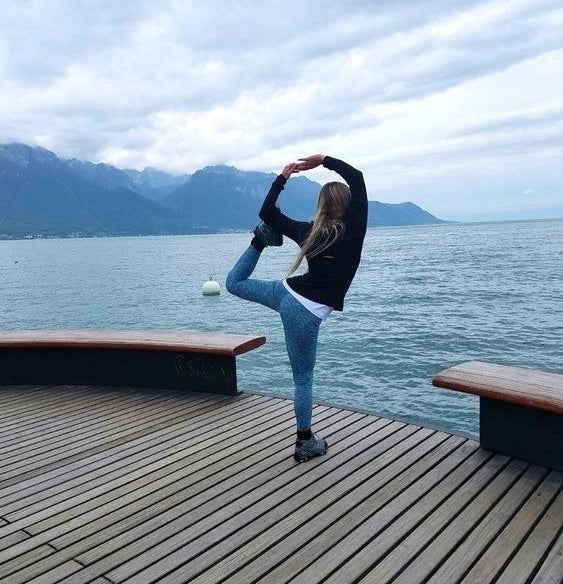 AND! They pass the ~squat test~ with flying colors! No peeking undies while you work out here 🍑.
Reviewers also swear by their unbeatable comfort! Meaning I'm about to wear these 24/7, seven days a week to not only exercise, but spend my whole life lounging.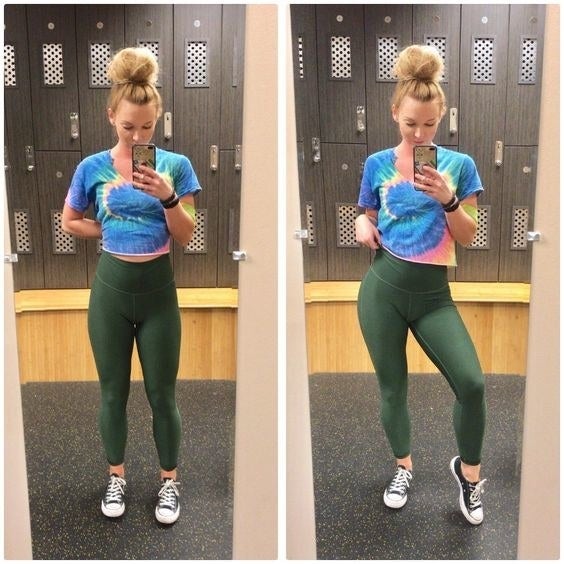 AND!!! They have a secure hidden pocket to hold anything like keys or credit cards, which is great because I haven't been able to find my gym lock for over a year now. Oops.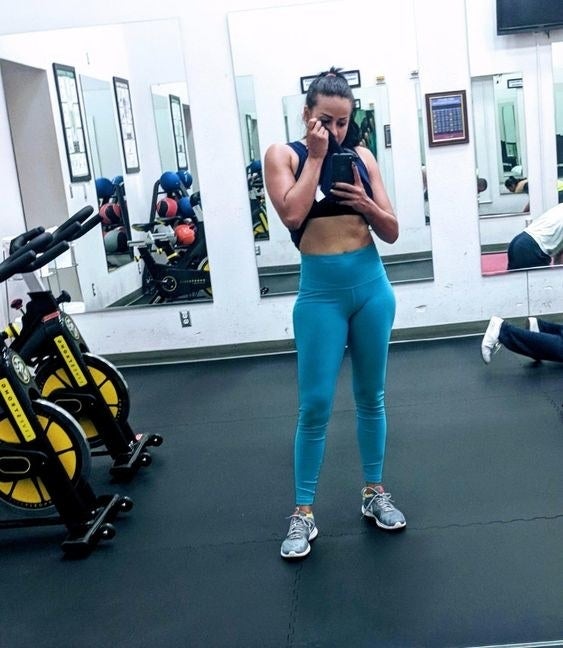 Not to mention that these babies are so cheap, you can stock up on all their fun 32 colors and patterns! No more doing laundry twice a week just to keep up with your sweaty pile.
Have we discussed its POCKETS enough yet?! Welcome to a world where you can listen to music without juggling your phone — I'll pass the tissues.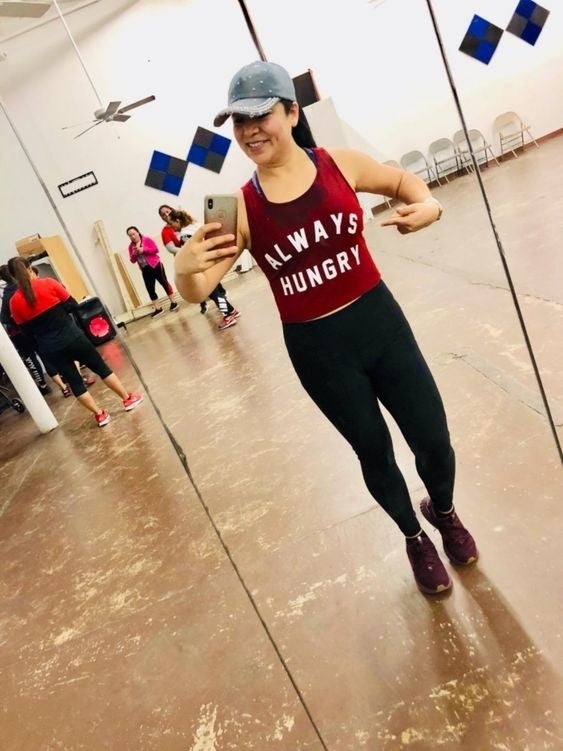 Reviewers say they wear these all year, which makes sense since they are so darn COMFY. Binging Netflix? You need these leggings. Running errands? Yep, these are crucial. Getting married? You might find yourself wearing these in lieu of a dress.
Tl;dr: these are an amazing "investment" that'll save you so 👏 much 👏 money 👏 when you realize these are EXACTLY the same (if not better) quality as high-end athletic brands. Now you'll have money leftover for post-workout pizza. Priorities.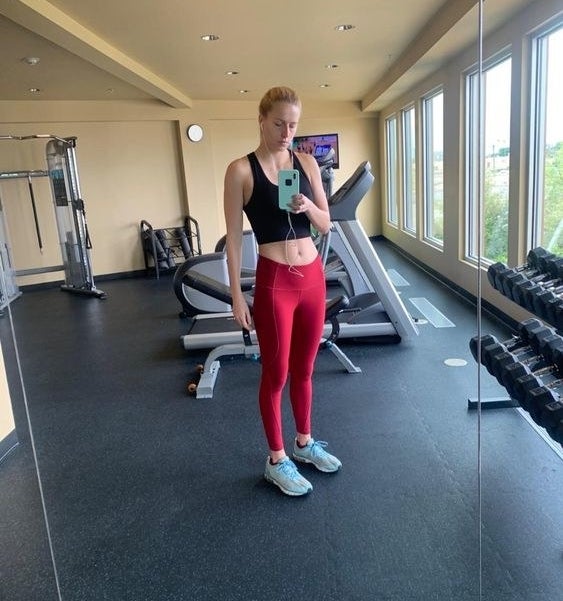 Get them from Amazon for $9.98+ (available in sizes XS–2XL and 32 styles, with and without pockets).
That's it! Enjoy living your whole life in these! I know I will.
Plus! If you're looking for even ~more~ awesome options, check out our top picks for best leggings (that we tried and tested ourselves) on BuzzFeed Reviews!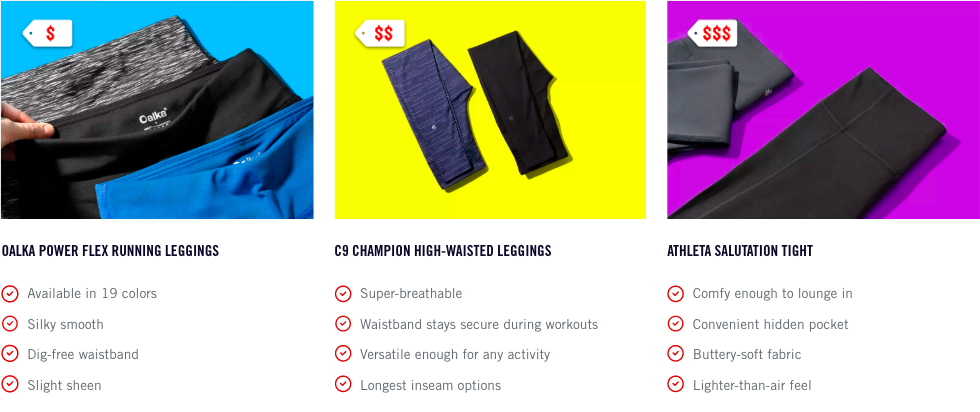 Shopping for something specific? Check out BuzzFeed Reviews to find the best things for every budget!