John Frieda's $7 Lightening Spray For Blonder Hair Is Cheap, But Has Impressive Results
This John Frieda spray means two things: blonder hair and a fuller wallet.
We hope you love the products we recommend! All of them were independently selected by our editors. Just so you know, BuzzFeed may collect a share of sales or other compensation from the links on this page if you decide to shop from them. Oh, and FYI — prices are accurate and items in stock as of time of publication.
Anyone who maintains blonde hair, or simply wants to start lightening their locks, knows that salons are EXPENSIVE. Most people find themselves spending an average of $100+...every four to six WEEKS.
So hold on to your seats, because I just found this John Frieda lightening spray ($7.25 on Amazon) that'll have you FLYING with happiness when you learn how much money people are saving with this.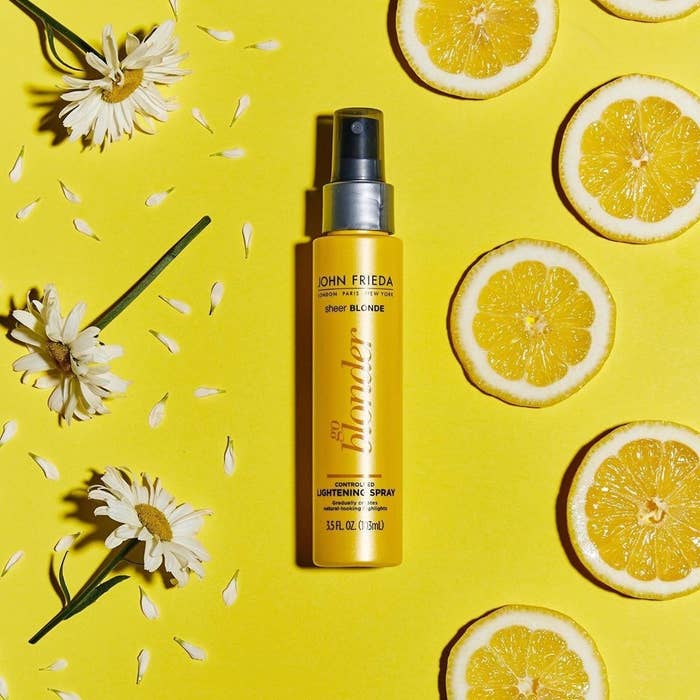 Its heat-activated formula of citrus and chamomile lightens hair up to ~two shades~ in only three to five uses! For under $10, you just prolonged (if not *replaced*) coloring treatments that cost you HUNDREDS of dollars!
There's a heck of a lot proof, too! It's already earned 731 positive reviews and a 4.1 rating on Amazon! ~Color~ me impressed.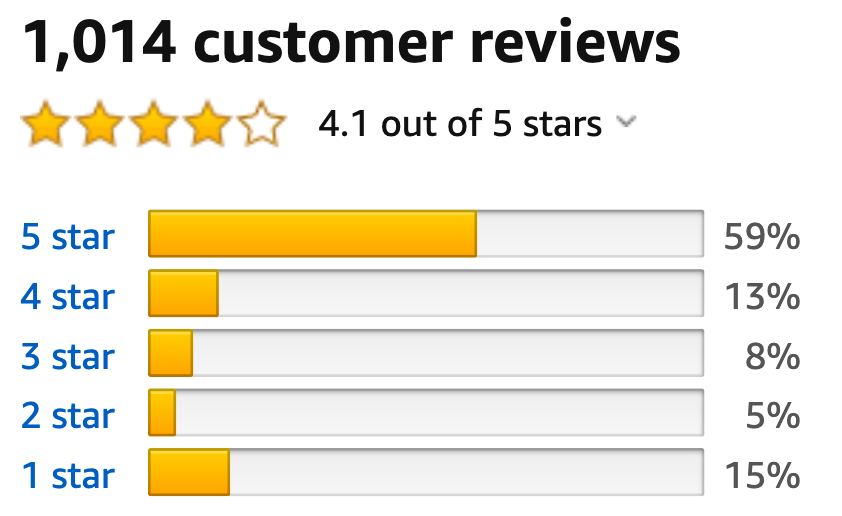 Reviewers even say it works on dark hair (!!!!) — without ANY bleaching beforehand! Someone call Hagrid, because we have a new wizard.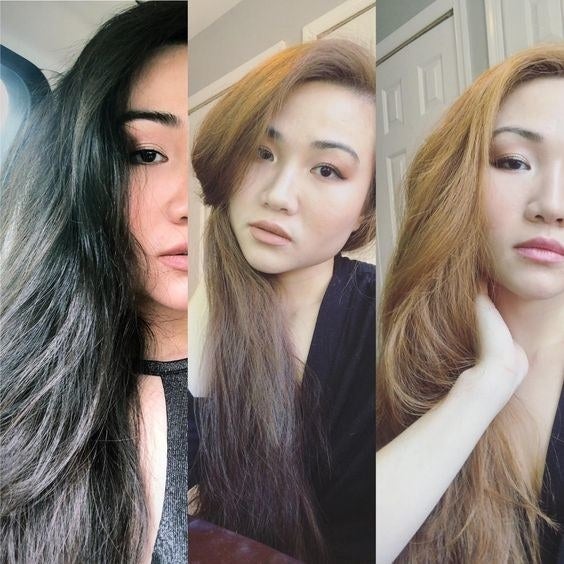 Most reviewers saw a major difference almost right away! It's recommended to spray on wet hair, followed by blowdrying and heat-styling. That way, the formula is activated to start 👏 lightening 👏 your 👏 mane 👏.
AND it's great for touching up roots so you can prolong your next appointment — people say it blends ~perfectly~ with the rest of their hair, and looks natural! *Sheds tear*.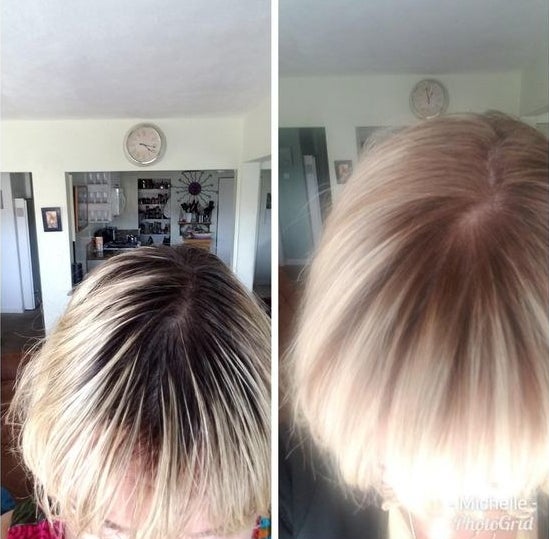 Thinking about doing a balayage? Reviewers use this for that, too! And just SEE. HOW. PROFESSIONAL. this looks! Who needs to pay for highlights? Not us.
It's also a popular option for lightening hair during the winter, when your tresses tend to darken. No sun? NO PROBLEM.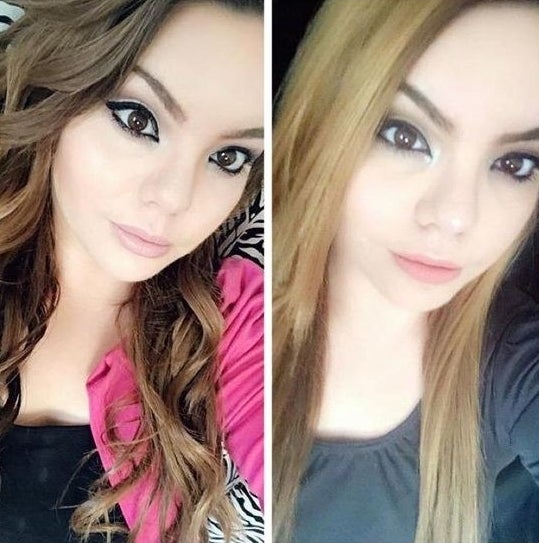 Can we talk more about how this works on brown hair?! Between salon charges and bleaching, you usually need to make a COMMITMENT to going blonde. But now you can do it in your very own darn bathroom. Bless.
Reviewers say their friends and family think they got their hair professionally done! I will not tell the world your secrets, I promise.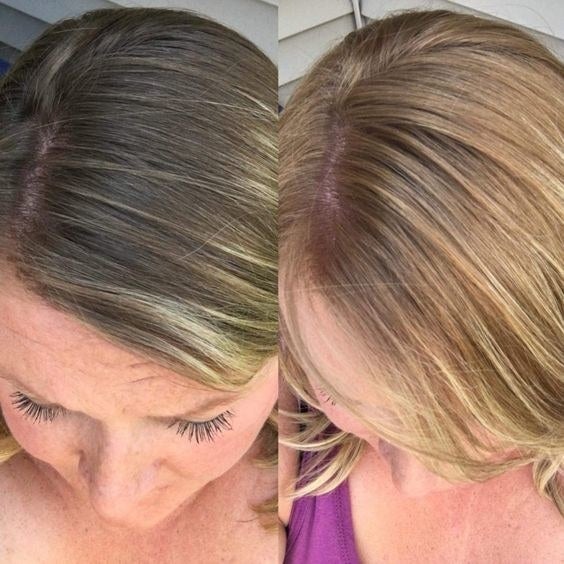 Worried about brassiness? No need! This ensures a salon-quality, blonde finish that'll look totally natural. You may tip yourself, if you wish.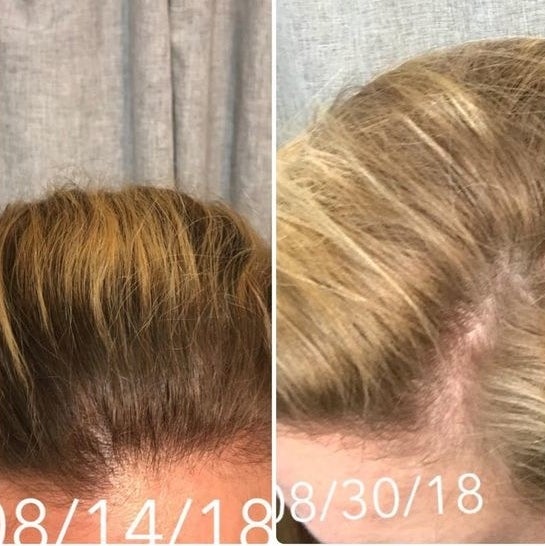 Now go forth and show the world your hair-flipping skills:
Shopping for something specific? Check out BuzzFeed Reviews to find the best things for every budget!