Zazzle's Face Mask Is The Most Cooling I've Tried This Summer
Not only are they great in the heat, they're $12.95, come with a pocket for a filter, and are fully customizable, y'all.
We hope you love the products we recommend! All of them were independently selected by our editors. Just so you know, BuzzFeed collects a share of sales and/or other compensation from the links on this page. Oh, and FYI — prices are accurate and items in stock as of time of publication.
Hey there! By now you've seen the CDC's guidelines recommending people wear nonmedical face coverings in public (and know whether or not they're mandatory in your area).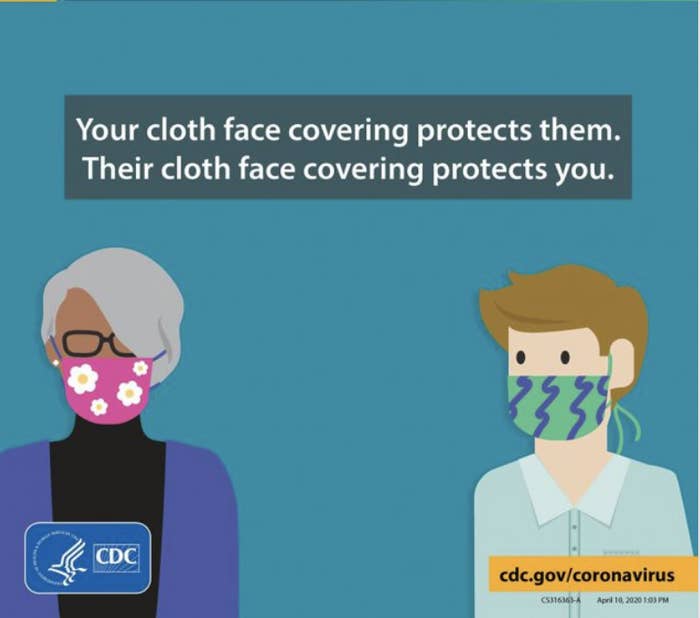 If you are also a human with sweat glands and the ability to feel the sensation of heat, odds are that you, like me, have endured the 🥴 of wearing a face mask as the sun gently cooks your face. While there are lots of good options for cooling face masks, one of my go-tos has been Zazzle's face mask ($12.95) — which, incidentally, comes in a bajillion different customizable designs.
The Zazzle face masks come with super comfy elastic ear straps (which, as you can see, I tied back because I have a lil' hobbit face) and a pocket for a filter, which are definitely perks. But what I love the most about them is how genuinely cooling the fabric feels on your face. I cannot claim any scientific validity to this statement, but I personally *feel* like this mask is ten degrees cooler than the temperature of wherever I am at the moment.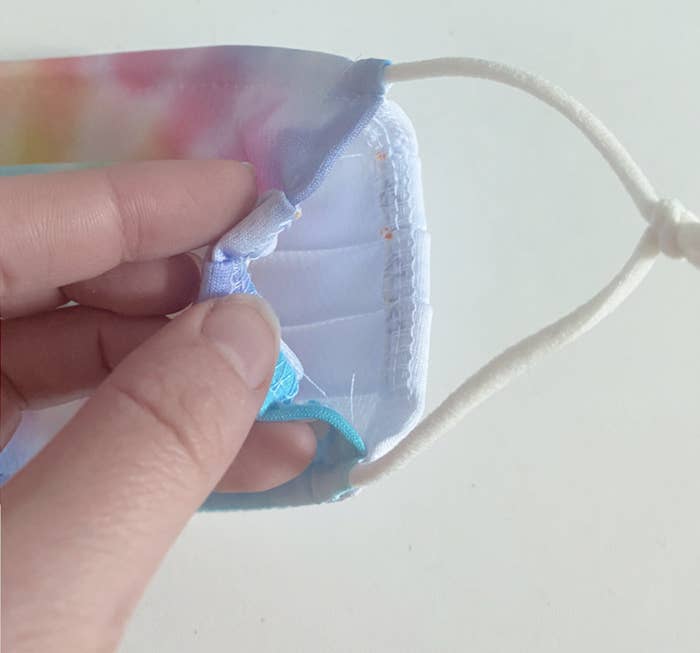 I'm also an avid runner, and while I prefer running in a different mask, I like to carry a second mask with me so I can change out of the gross, sweaty one and have something cool on my face for the walk home from the park.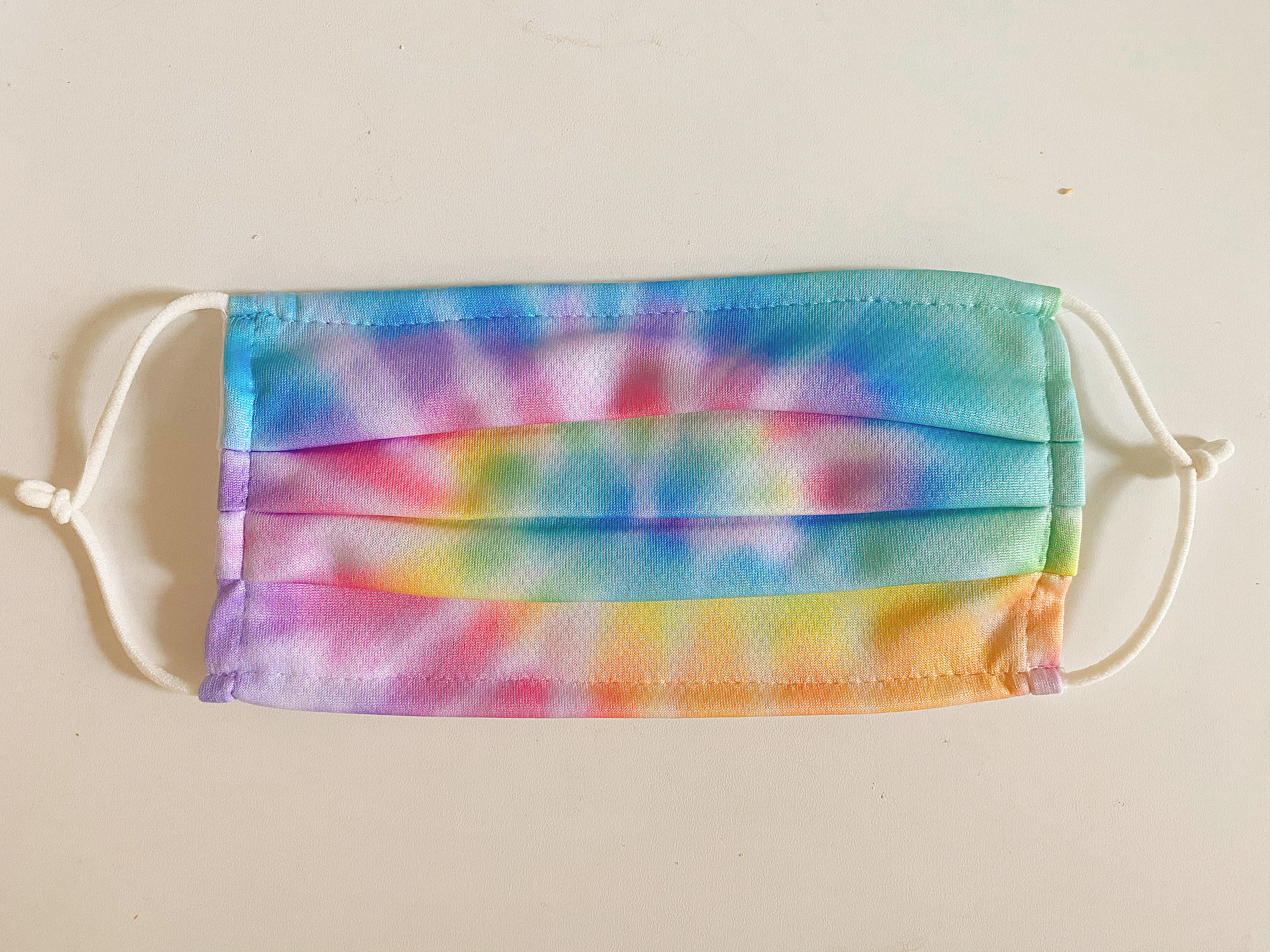 Arguably the most fun thing about Zazzle's face masks, though, is that you can get them in pretty much every print, pattern, and character under the sun — all of which you can customize with your own text, shapes, and colors and preview right on the site.
But as nice as the customization options are, it is the coolness of the fabric and the coziness of the fit that does it for me. My motto is, and will always remain, being comfy >>>>>>> being anything else. You can check out all of Zazzle's face masks, starting at $12.95, for more inspo (and snag the tie-dye one here!).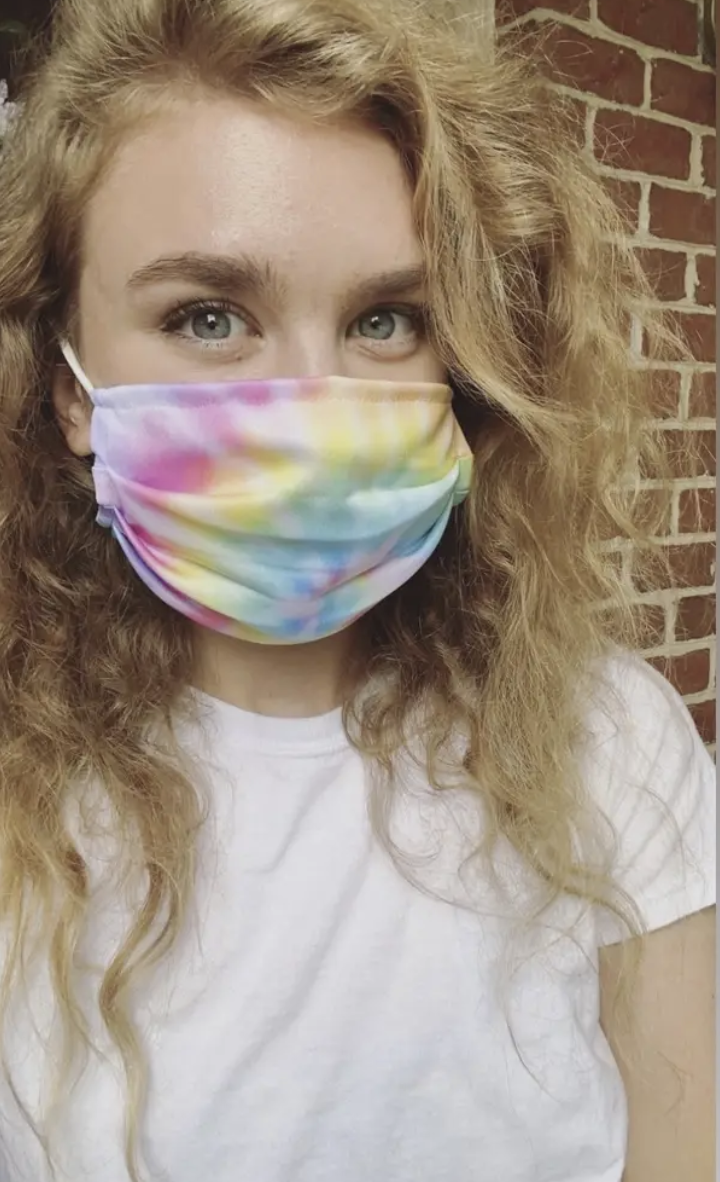 And if you're looking for even *more* mask recommendations, though, I've also assembled a MASSIVE list of the best places to buy face masks online, including faves like Aerie, Old Navy, and Target, as well as a ton of cute Etsy shops ❤️.
Psst — a few little mask tips before you go!
Just remember — masks are not a substitute for social distancing! You should still maintain a minimum of 6 feet of distance between you and other people when possible, and continue washing your hands and avoiding touching your face. Stay safe!
What's your favorite product?