Russia, which isn't exactly tight with Canada, has offered to help the Canadian government fight the massive Fort McMurray wildfire.
As was first reported by VICE over the weekend, Russia's Minister of Emergency Situations Vladimir Puchkov released a statement on Thursday offering to send aircraft to Alberta.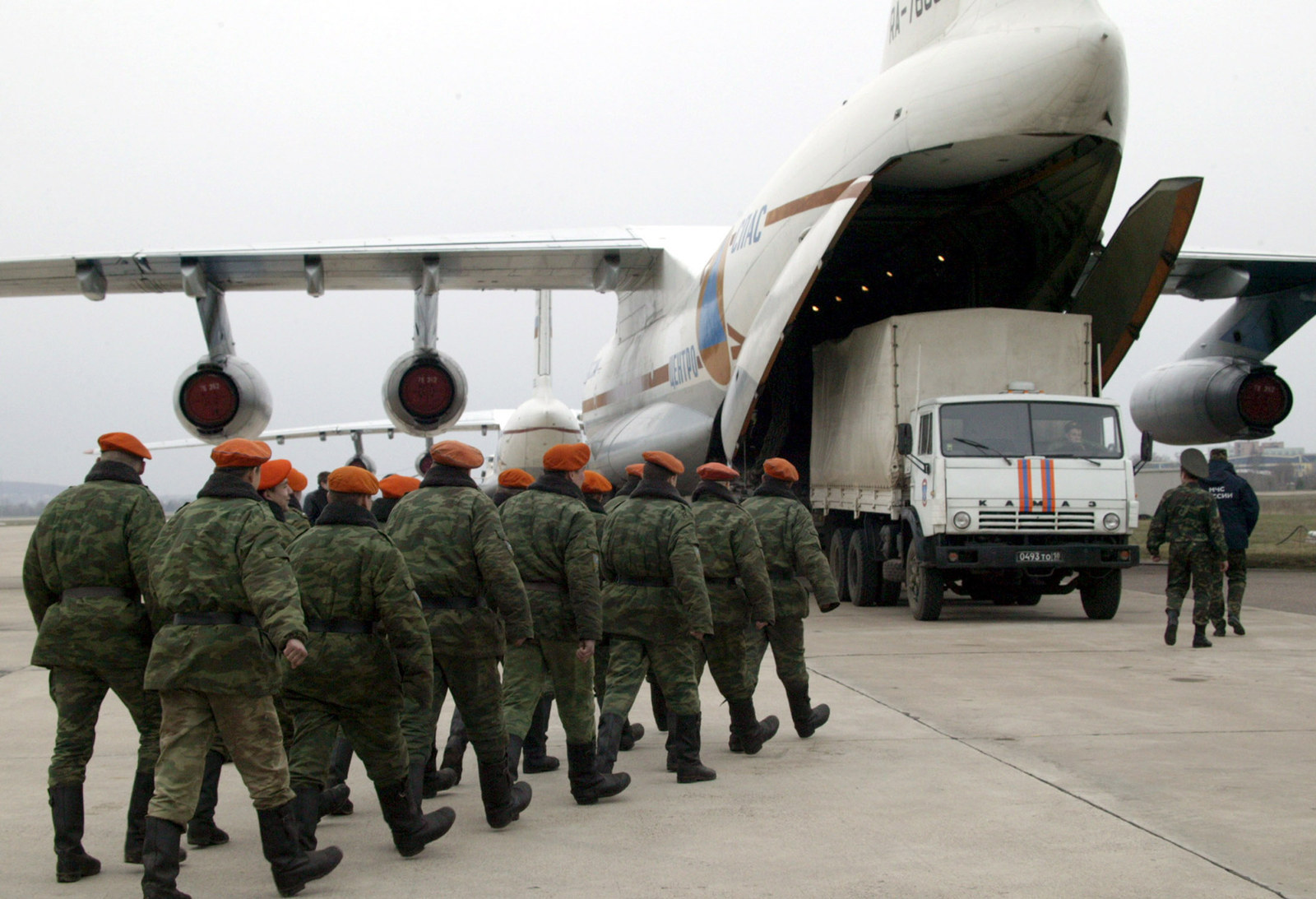 The Russian Ilyushin Il-76 planes are "capable of dropping up to 42 tons of fire retardant into fire spots," the statement said.
"Additionally, the Minister offered to send Russian rescuers and specialists with necessary equipment to fight fires in Canada and organize ground support for aircrafts," the statement read.
The massive fire, which forced more than 80,000 people to evacuate Fort McMurray last week, continues to burn. So far, the wildfire has destroyed neighbourhoods and halted or slowed oil production in an area known as Canada's oilsands capital.

The statement says Puchkov sent a "governmental telegram" to Canada's public safety minister expressing "readiness to immediately send aircraft to fight fires in the affected area."
According to VICE, the statement originally listed Canada's public safety minister as Tory MP Steven Blaney, who hasn't been the minister since the Conservatives lost the October election. Ralph Goodale is Canada's public safety minister now.
The Canadian government has yet to respond to Russia's offer, the Canadian Press reported.

UPDATE
Asked on Monday afternoon about Russia's offer, Prime Minister Justin Trudeau said that "there is no need" for help from other countries at this point.
Relations between Canada and Russia have been frigid since Russia annexed Crimea in 2014. However, new Foreign Affairs Minister Stéphane Dion said recently that Canada might start talking to Russia again.

The Canadian military has already deployed one transport aircraft and five helicopters to Fort McMurray, including a Chinook, which — according to National Defence — has never been used for a humanitarian operation at home until now.

The military aircraft and personnel join dozens of other aircraft and hundreds of firefighters from across the country working to put out the Alberta fires.
Emma Loop is a political reporter for BuzzFeed News and is based in Washington, DC. PGP fingerprint: 4A39 DD99 953C 6CAF D68C 85CD C380 AB23 859B 0611.
Contact Emma Loop at emma.loop@buzzfeed.com.
Got a confidential tip? Submit it here.