Here's How The Federal Government Is Responding To The Fort McMurray Fire
The military is sending in aircraft to help.
Prime Minister Justin Trudeau called the wildfire ravaging Canada's oilsands capital "absolutely devastating" and pledged federal support to the now-evacuated city of Fort McMurray.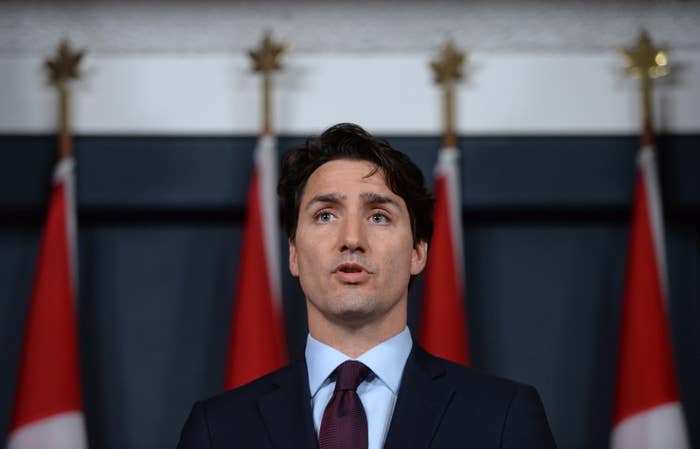 "It's a loss on a scale that's hard for many of us to imagine," Trudeau said on Wednesday.

He said the federal government "and all Canadians will stand by" and support Fort McMurray, Alberta, "now and when it is time to rebuild."
Trudeau said the Government Operations Centre — used for monitoring and responding to large-scale emergencies — is coordinating all the different governments and agencies dealing with the disaster.
The Canadian Armed Forces have deployed four helicopters to help the Alberta government as well.
A spokesperson for Defence Minister Harjit Sajjan said Wednesday afternoon that two of the Griffon helicopters had landed in Fort McMurray, while another two were expected to arrive by 4 p.m.
In a teleconference, Brig.-Gen. Wayne Eyre said the military also has a C130J Hercules aircraft "pre-positioning" itself at Canadian Forces Base Cold Lake, which is a short flight from Fort McMurray.
Eyre said the military has about 15 members on the ground, and "many more" planning the operation elsewhere.
On Thursday, Trudeau announced that the federal government will match all private donations to the Canadian Red Cross for Fort McMurray.
High winds caused a forest fire to spread rapidly into Fort McMurray on Tuesday, forcing the evacuation of its more than 80,000 residents — the largest fire evacuation in Alberta's history.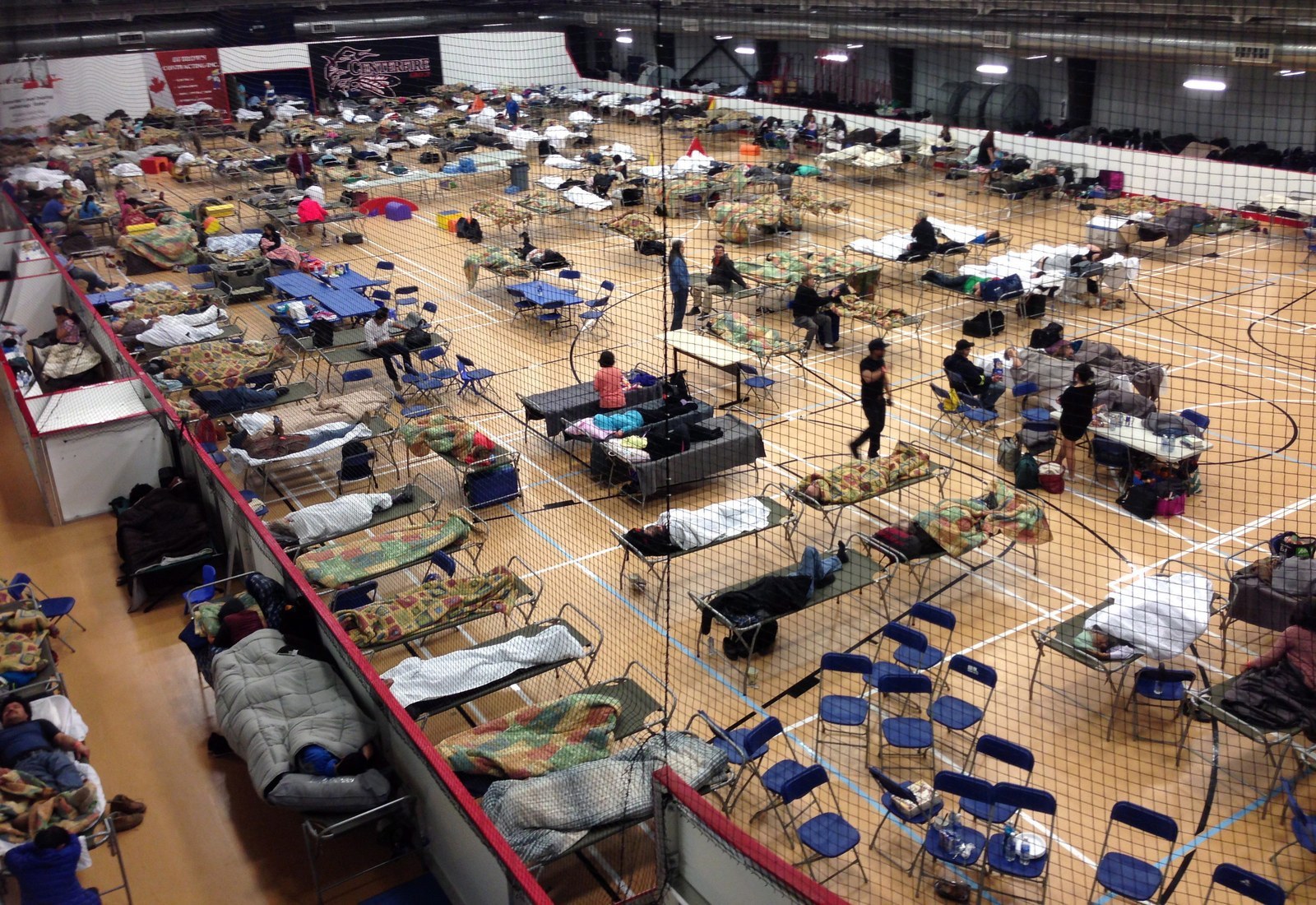 Earlier on Wednesday, Trudeau spoke to the Liberal caucus on Parliament Hill, saying that "Canada is a country where we look out for our neighbours."
He said people could help those in Fort McMurray by donating to the Canadian Red Cross.
On Tuesday night, Public Safety Minister Ralph Goodale released a statement saying the government, including the Department of National Defence, was "monitoring the situation carefully." He said the federal government is "standing by to provide assistance to Alberta."