1.
Suspend a shower rod underneath your kitchen sink to hang paper towels, bottles, and gloves.
2.
Stand your boots up with a halved pool noodle.
3.
Store accessories in an old shower caddy hanging on the back of your closet door.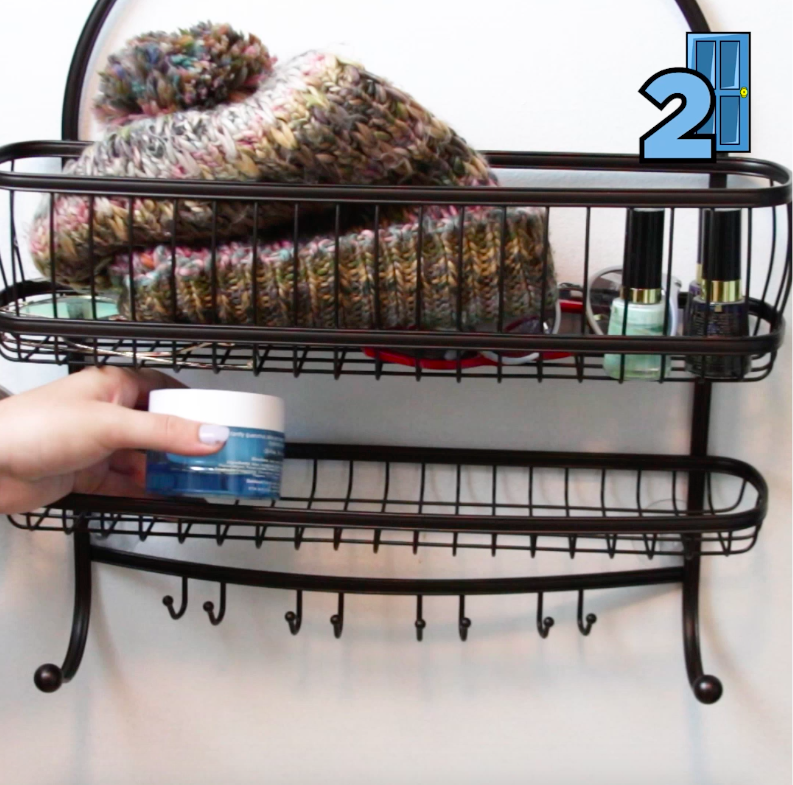 4.
Pinch, twist, and flip your t-shirt to quickly get the perfect fold every time.
5.
Match all of your hangers to reduce visual clutter.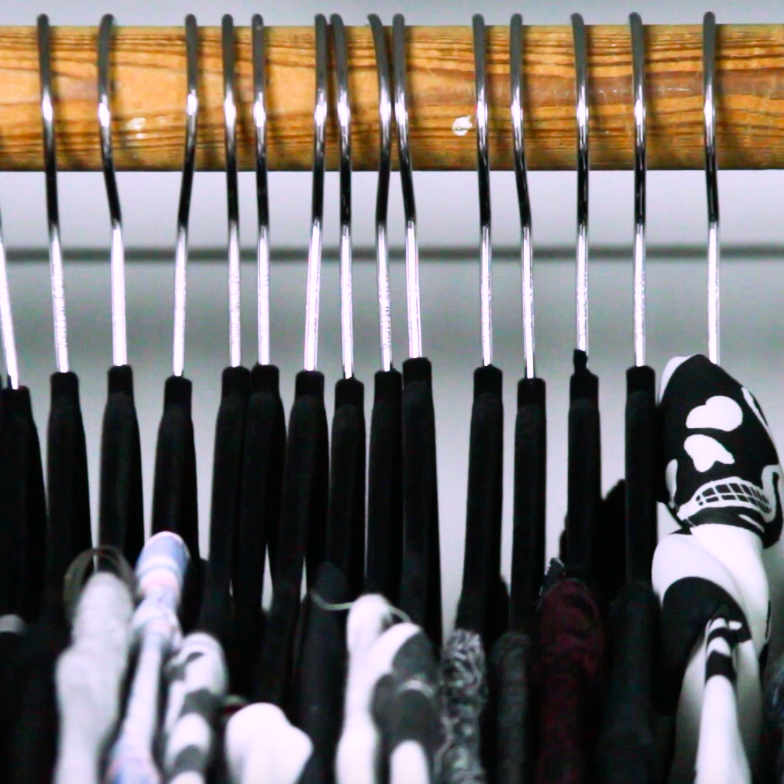 6.
And keep all your scarves and belts on one hanger with shower curtain rings.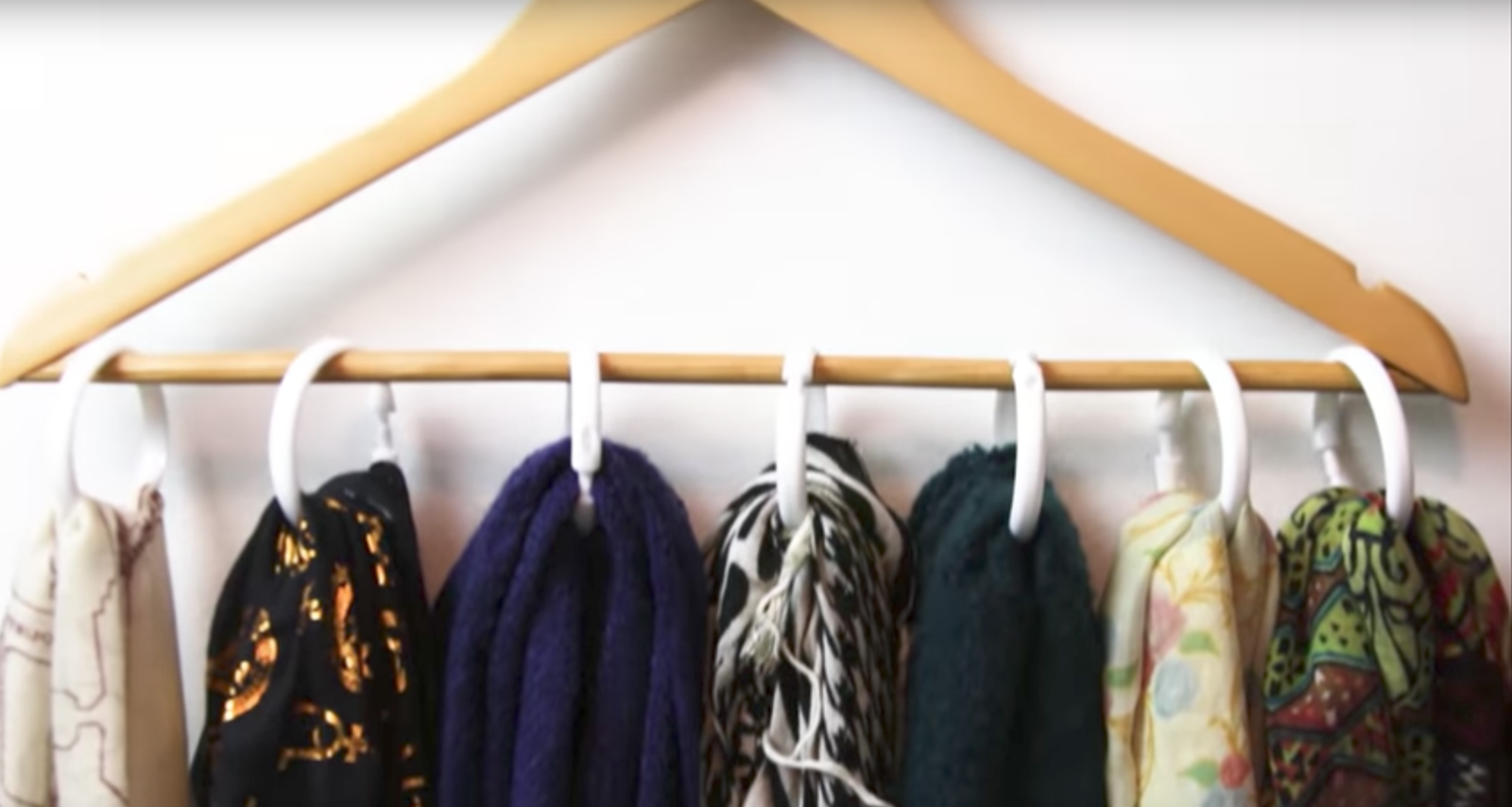 7.
Suspend two tension rods in the bottom of your closet to create a makeshift shoe rack.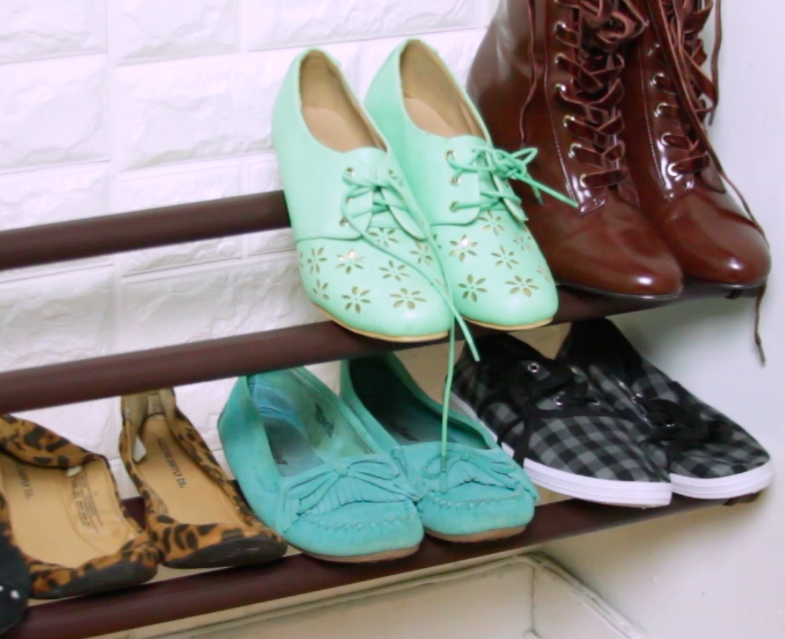 8.
Or stick your flats into file holders.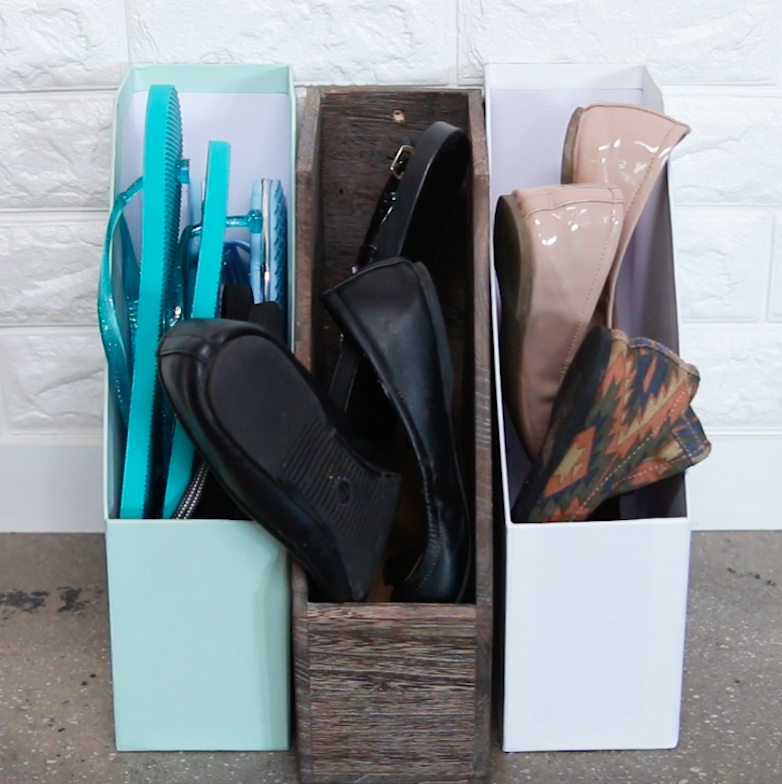 9.
Stack your folded clothes on the shelves of a hanging shoe rack to maximize space in a tiny closet.
10.
Repurpose a tie hanger to keep all of your tanks in one place.
11.
Make a carousel organizer to hang all of your jewelry from the wall.
12.
Tuck the corners to seamlessly fold a fitted sheet.
13.
Store each of your sheet sets in a pillowcase, so later you can grab a full set at once.
14.
Attach your phone to your car's air vent with a hair band.
15.
Stick cupcake wrappers into cupholders to catch crumbs and other junk, and keep your car cleaner.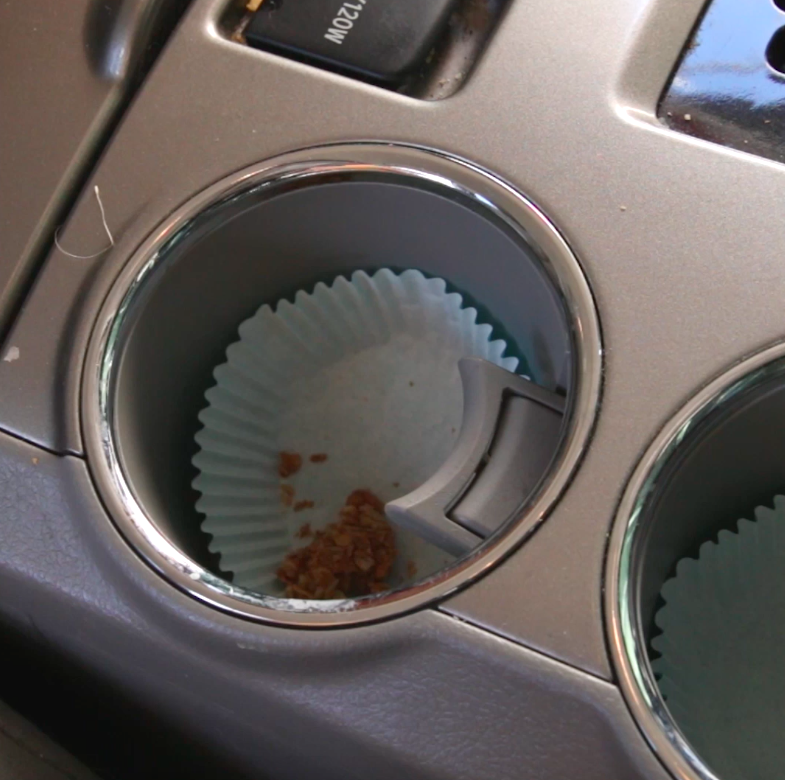 16.
Suction a shower caddy to the window to keep your ice scraper and flashlight handy on cold winter mornings.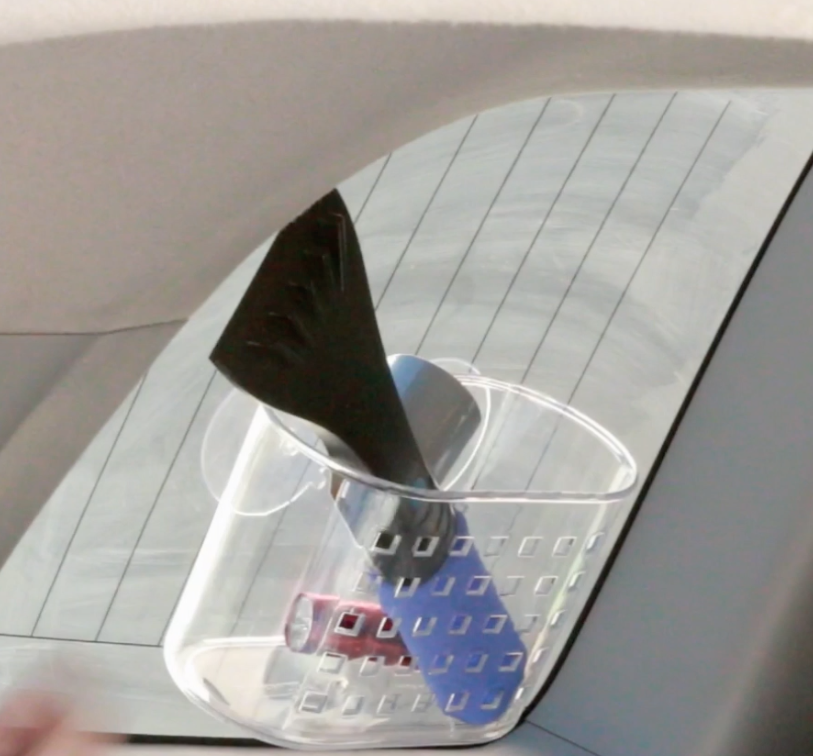 17.
And tie a shoe organizer to the back seat headrests for a car organization ~station~.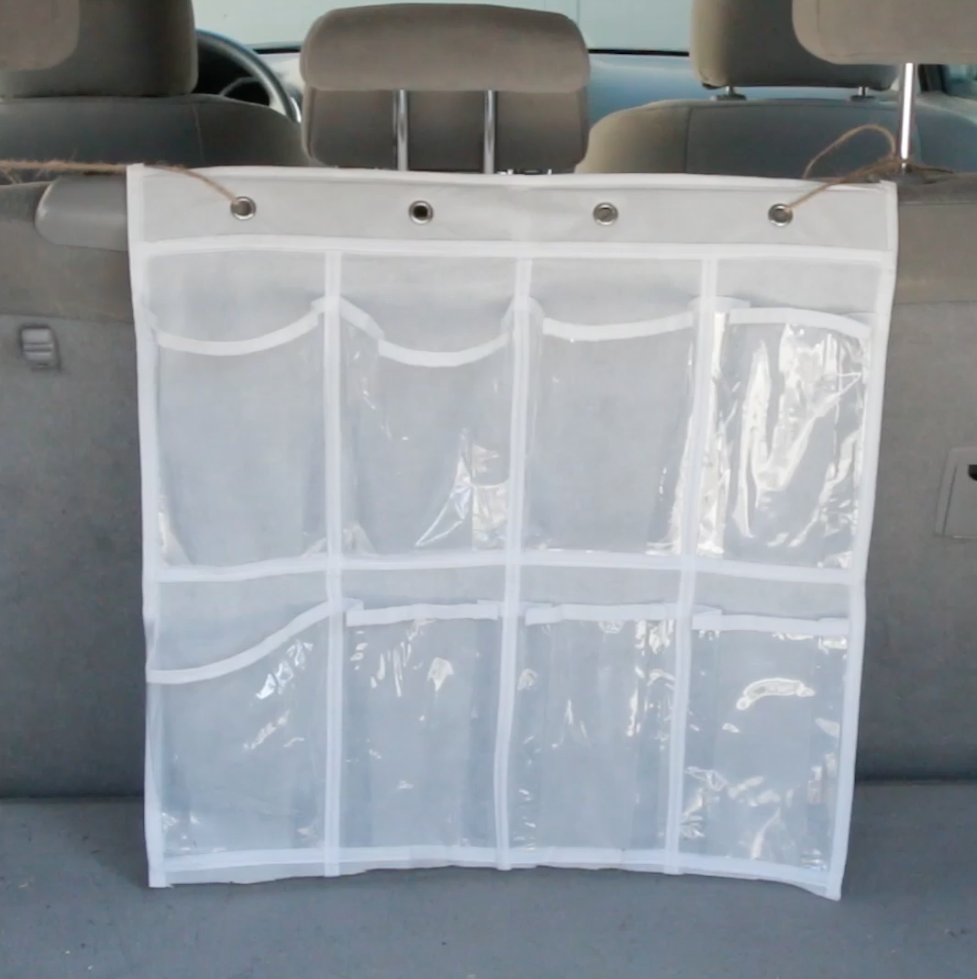 18.
Magnetize your makeup to hang it on the wall.
19.
Make a grid that can hold all the small things in your big bag, using braided elastic and an old clipboard.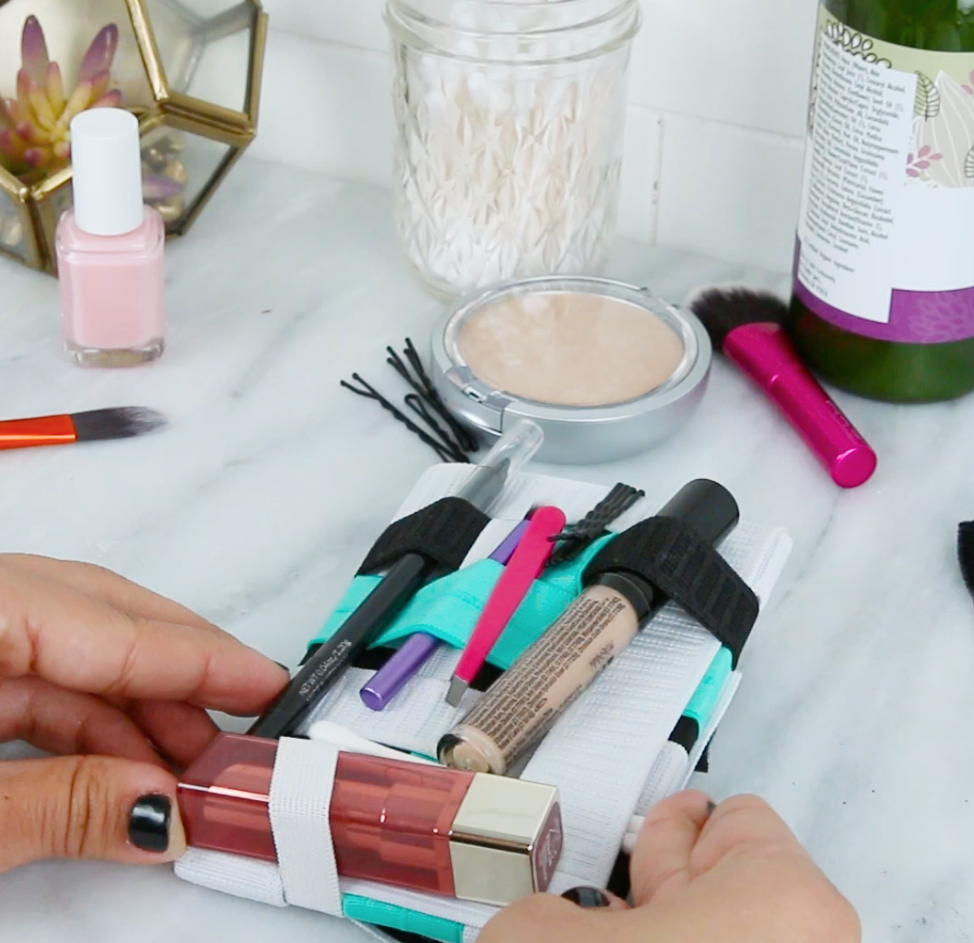 20.
Clear out your purse weekly so you only have one of each necessity.
21.
And buy travel-sized versions of your favorite cosmetics to reduce clutter.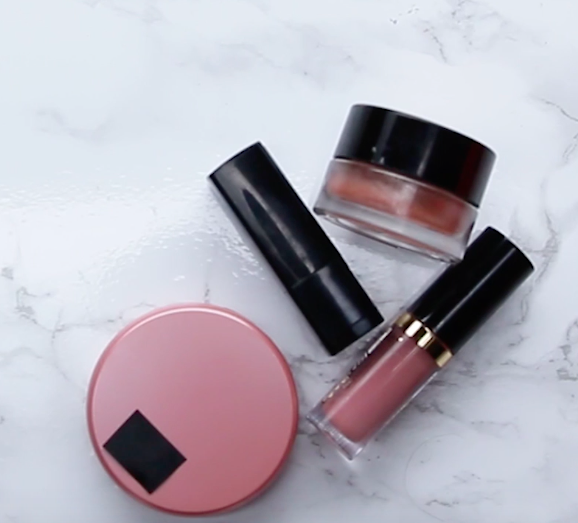 22.
And stow toiletries and cosmetics in clear pouches to grab exactly what you need without shuffling around a dark purse.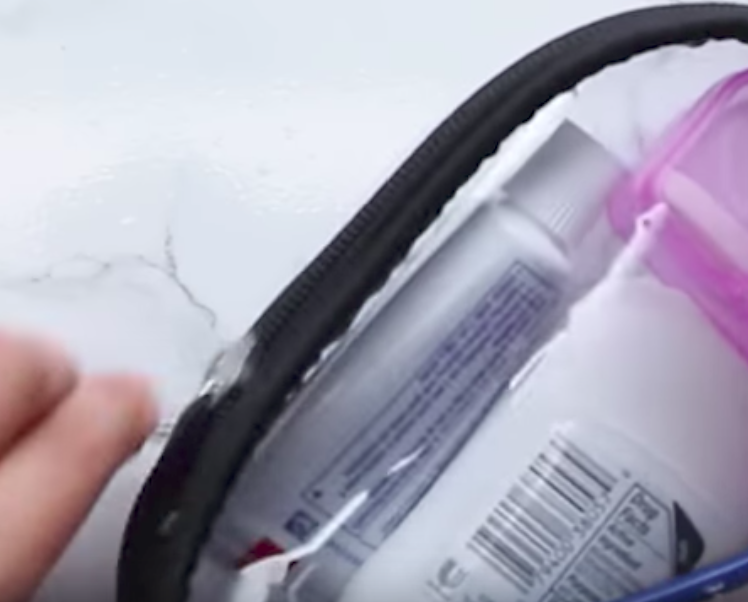 23.
Keep business cards in a mints tin.
24.
Wrap cords in a figure-eight to keep them from getting knotted.
25.
And store all of your cords in an eyeglass case.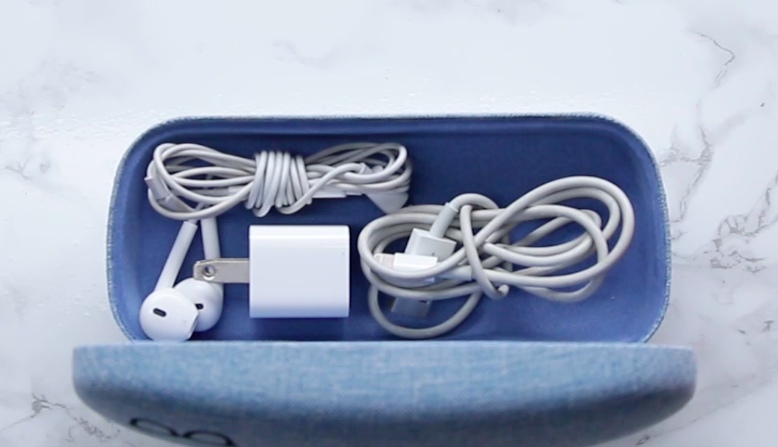 26.
Choose a smaller wallet to limit your cards and cash to keep the essentials on hand.
27.
Sort through expired coupons every month or so.