In BuzzFeed's exclusive Pitch Perfect 2 clip, the Barden Bellas perform an amazing female-empowered mashup at the world championship...
First, they take on Beyoncé's "Who Run the World (Girls)."
And then they mix in David Guetta's "Where Them Girls At."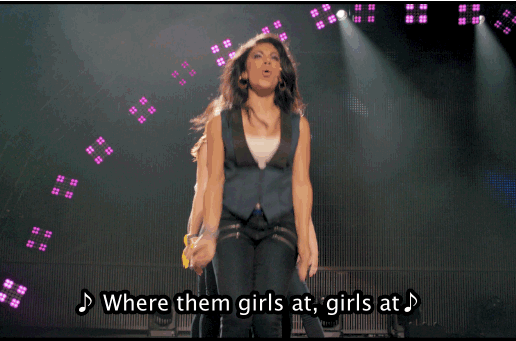 Look at that choreography!
Get it with that high kick, Chloe (Brittany Snow)!
And Beca (Anna Kendrick) jumps in with some "Lady Marmalade" on the side.
Then the Bellas step to Pat Benatar's "We Belong."
During which Fat Amy (Rebel Wilson) gets her solo.
Pitch Perfect 2 will be released on May 15, 2015.