Aleida Diaz and her daughter Daya in OITNB Season 3.
When Litchfield inmate Dayanara Diaz (Dascha Polanco) started up a romance with Correctional Officer John Bennett (Matt McGorry) on Orange Is the New Black's first season, her mother and prison family all thought it was a mistake. And when she got pregnant, it only proved their point.
But as the series went on, Bennett and Daya became a fan favorite couple, sneaking off to the garden shed or sometimes the broom closet, exchanging notes in inconspicuous places, and settling into a semi-secret bliss. And then, in the second episode of Season 3, Bennett takes things to the next level, making an engagement ring out of a gum wrapper and proposing to Daya, promising her they'll "find so much happiness that [they] won't even know what to do with it."
But in the same episode, Bennett panics and leaves town, without so much as a goodbye for Daya, and he's never heard from again in Season 3. "She's really hurt with what Bennett has done because it was one of those things where she was proving everyone wrong. She was proving her mom wrong, she was proving her family wrong, and everyone around her she was proving wrong," Polanco told BuzzFeed News in a phone interview shortly after Season 3 was released. "[She felt like,] 'There are other people out there and they do love me and I'm not just his toy.' And then he runs. So, she's not only hurt, but she's embarrassed and disappointed."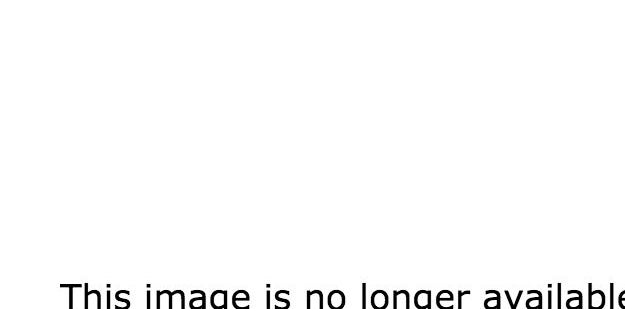 Bennett and Daya in OITNB Season 3.
Not long after Daya realizes Bennett's gone and seemingly isn't coming back, she is forced to cope with a painful internal struggle: Not only has she been dumped, but she also has to figure out who should care for her unborn child — and it's the harshest of realities. "I think they're really going from the fairy tale to this shit goes down and this is what really happens. They're in jail; you have no control over what happens to your child. It's not about Cinderella meets her prince," Polanco said. "It's more about you're pretty much custody of the state and you have no freedom of choice."
After Daya finds the strength to regroup, she explores the possibility of giving the baby up for adoption to Delia Powell (Mary Steenburgen), the mother of the baby's presumed father Pornstache (Pablo Schreiber). Daya eventually decides that her child will have a better life with Delia, and then changes her mind upon learning that her own mother, Aleida (Elizabeth Rodriguez), arranged the adoption in order to cash in on the deal. But thinking about her child first, she decides once again to let Delia raise the baby.
"Daya is very defensive and she's obviously fighting these emotions and can't speak about how much she doesn't want to give up her baby," Polanco said. "However, she's making that decision as a mother ... 'Where can my child benefit more from?'" But right before Daya goes into labor, she and Aleida have the most honest conversation they have likely ever shared about the baby's future; and Daya, in a rare moment of vulnerability, admits she wants to raise her baby, rather than put them in a financially comfortable home.
"She was always torn," Polanco said. "All along, she really hoped for Bennett to be that one person in her life that would not disappoint her, that would show her love, that would support her. I think she still has that little hope that this man is going to appear. She was pushed to make this decision and being pushed in this direction, I think, has helped her to mature and to realize that this isn't a fairy tale — this is real life."
Moments after Daya has that realization, she starts bleeding and is rushed to the hospital. And then, Aleida calls Delia explaining that the baby, a boy, died in childbirth after the umbilical cord wrapped around his neck. But soon after that devastation starts to settle in for OITNB viewers, there are happy tears after learning that the baby, a girl, is completely healthy. Aleida lied to Delia so Daya could keep the baby. In the season finale, after Daya returns from the hospital, she asks Aleida why Cesar picked up the baby instead of Delia. "You got what you wanted, didn't you?" her mother replies, avoiding her question.

Polanco said that when Daya finds out that Aleida lied to Delia, presumably in Season 4, "it's going to be a moment of testing her relationship with her mother, if it's worth forgiving her, not forgiving her... I should say if it's worth even accepting her for who she is."
That revelation will undoubtedly be a huge setback for their relationship, but Polanco believes their bond is strong enough to survive it. "She has compassion for her mother because there's a sense of loyalty. Especially in the culture in the Latino community, your mom is your mom. Regardless of how imperfect they are, you never give up your mom," the actor said. "Although they've had extremely troubled moments where you may see Daya do things to her mom and vice versa, I feel like she has that connection to her mom — she too was a victim of the circumstance and it's a circle that keeps repeating itself and maybe now that Daya has … had love ... you will see this break the cycle. I think that she knows she's imperfect and she's not a great mother, but she's still loyal to her mother."
By the end of Season 3, Daya's been betrayed by the two people closest to her: her mother and her boyfriend, which will surely have a major effect on her going forward. Polanco "would love to see [Daya] evolve into this really miserable [person], about to fuck everybody up in jail," she said. "'Don't fuck with me; I'm going to become a lesbian.' She's so angry, I would love to see some spunk come out of her because of this."
Orange Is the New Black Season 3 is currently streaming on Netflix.