These Pics Of Tilda Swinton And Her Daughter At Cannes Will Absolutely Make Your Day
Family bonding but make it fashion!
Tilda Swinton has transcended style standards for decades.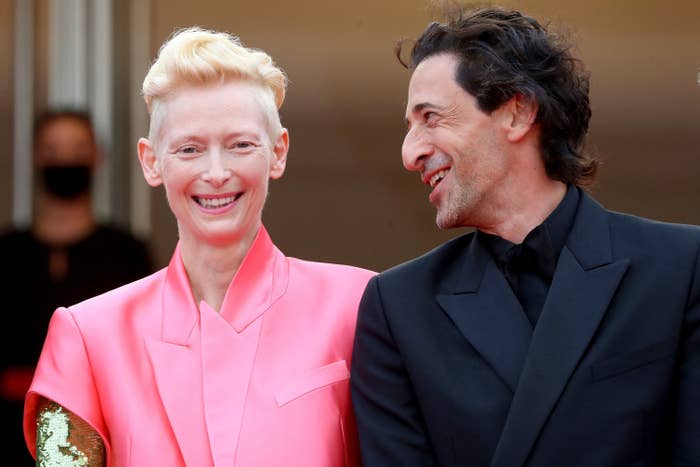 It's impossible to anticipate which fashion construct she'll defy next, but, at this point, we can trust that whatever it is will be fabulous. The actor's aesthetic is an unpredictable gift that — graciously — never stops giving.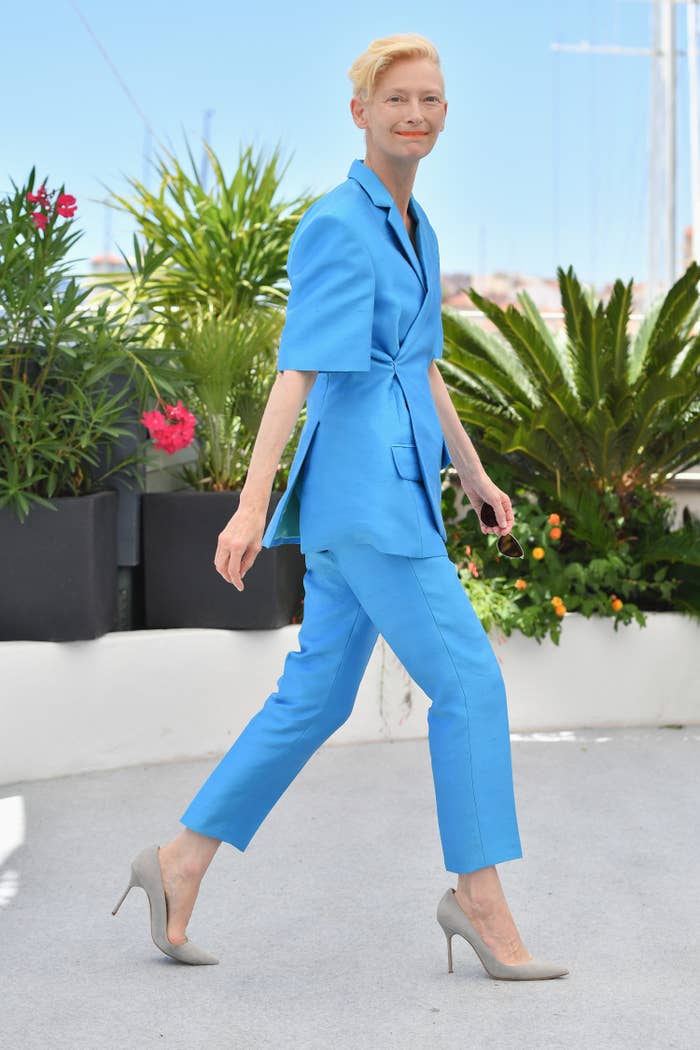 Tilda's wardrobe was in a league of its own once again at the Cannes Film Festival this week, where she served standout looks that ranged from pastel pantsuits to sequined sleeves.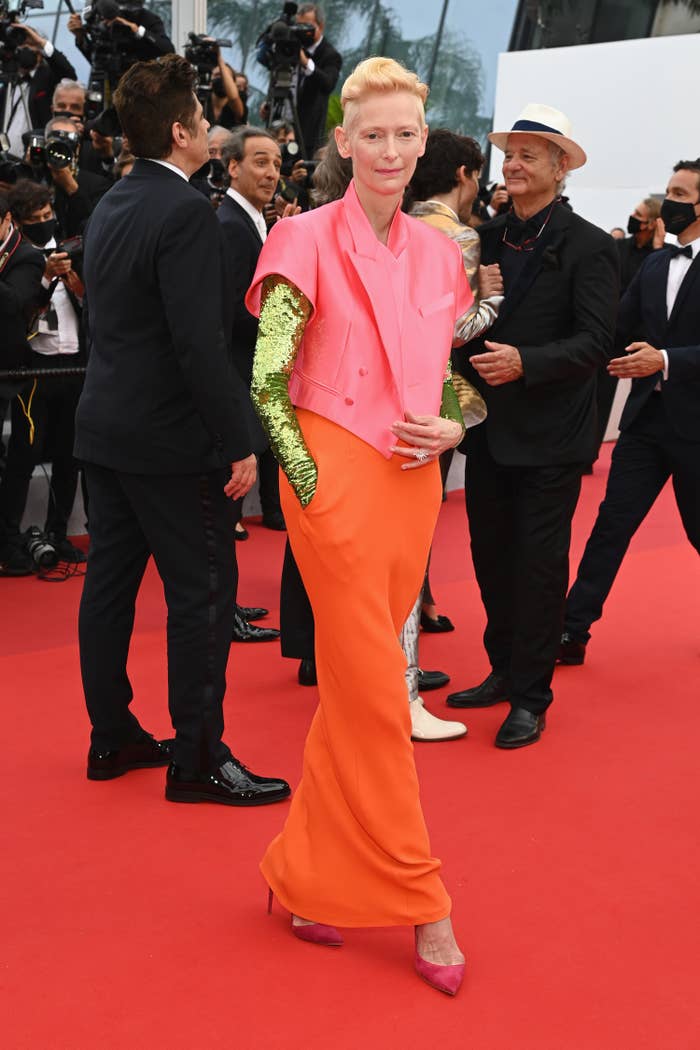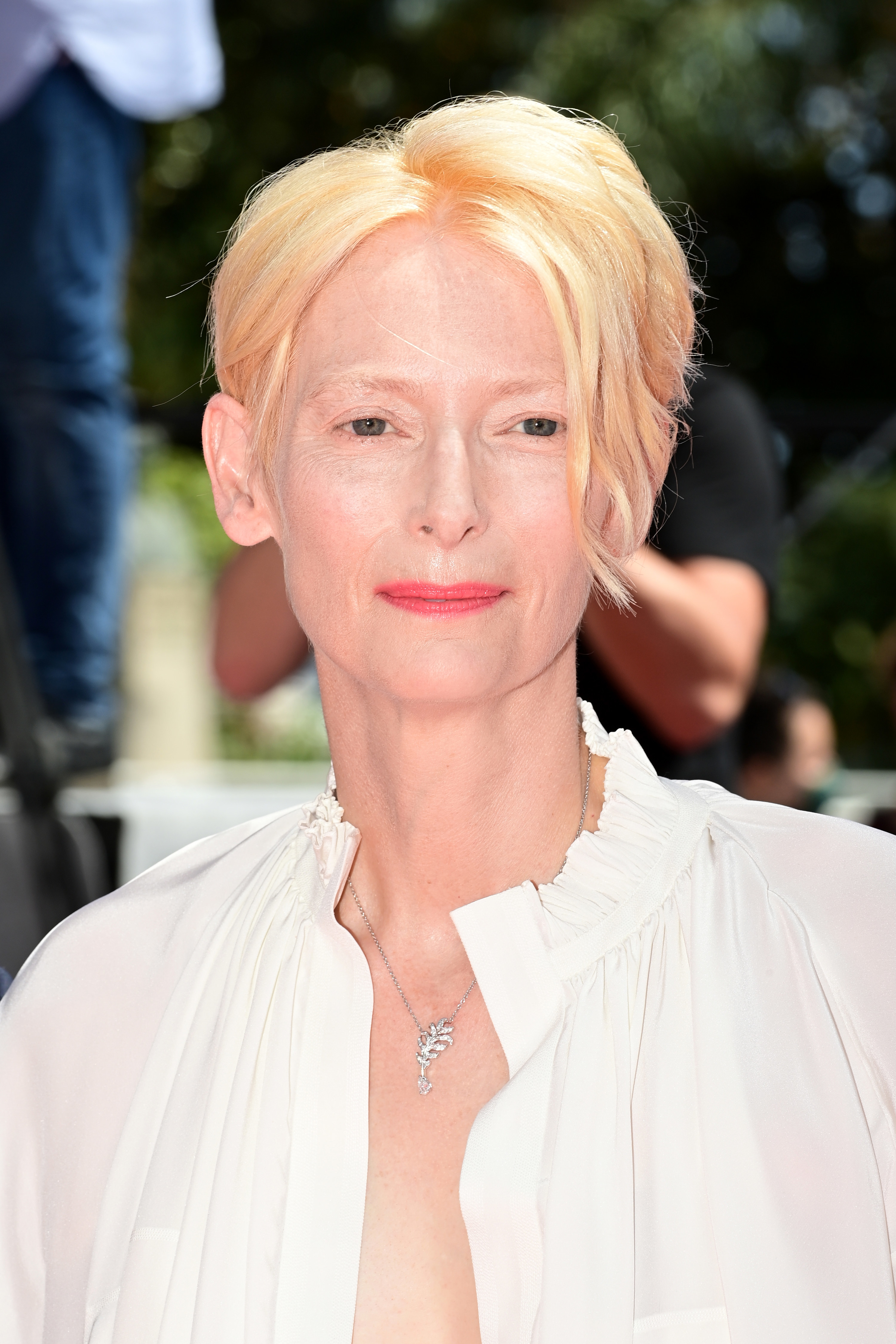 Someone literally turned this photo of Tilda — posing with her French Dispatch costars Timothée Chalamet and Bill Murray, plus director Wes Anderson — into a meme because it left such a strong impression.
As if Tilda's ensembles didn't give us enough to talk about all on their own, her daughter, 23-year-old actor Honor Swinton Byrne, was at the film festival too.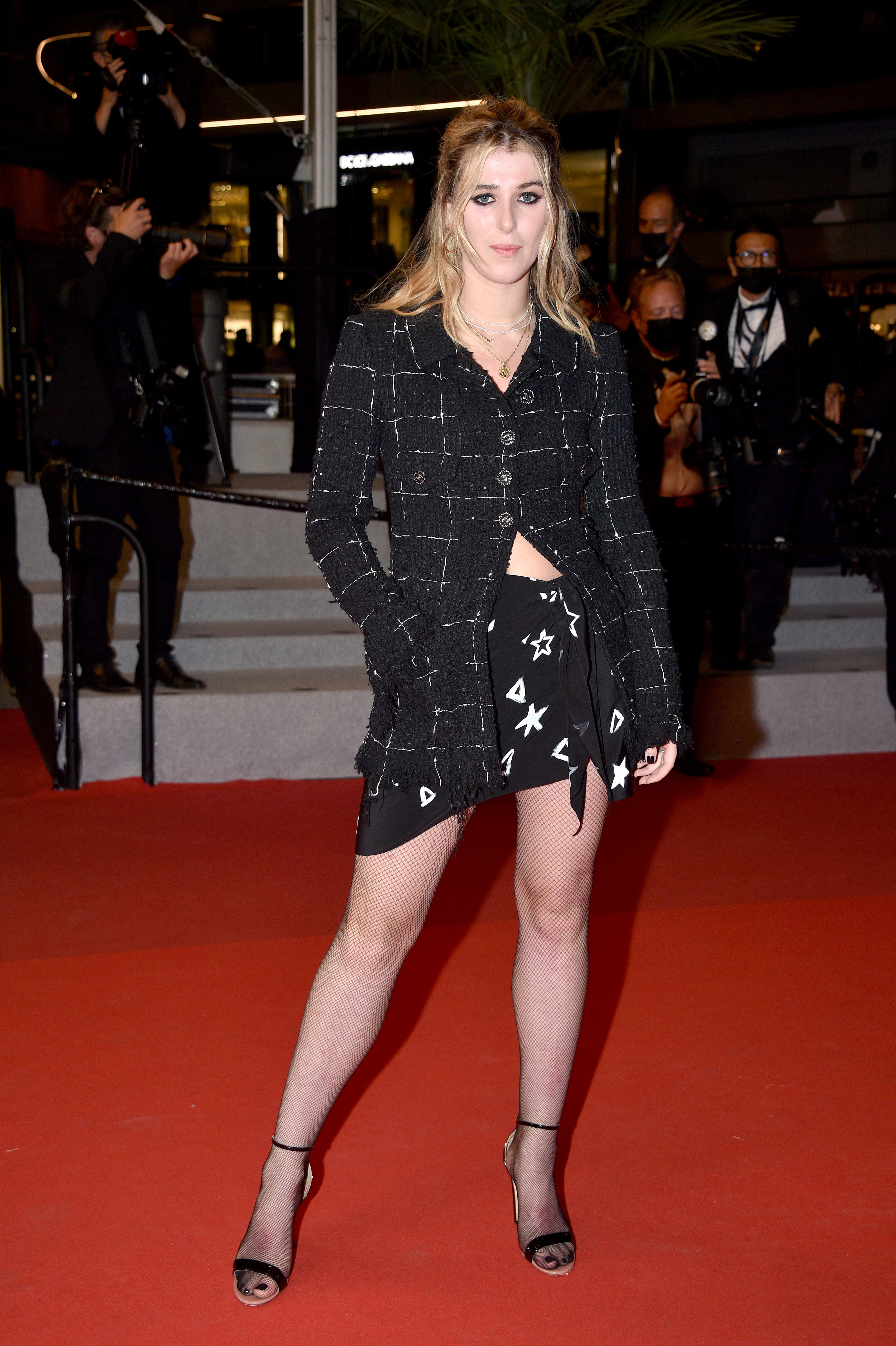 Honor clearly inherited some of her mom's fashionable genes. She appeared at several festival events in stunning attire, and showed off a spectrum of styles that were totally different from Tilda's, which was really cool to see.
Also, style aside, these pictures of Honor kissing Tilda's hand on the red carpet have entirely wrecked me.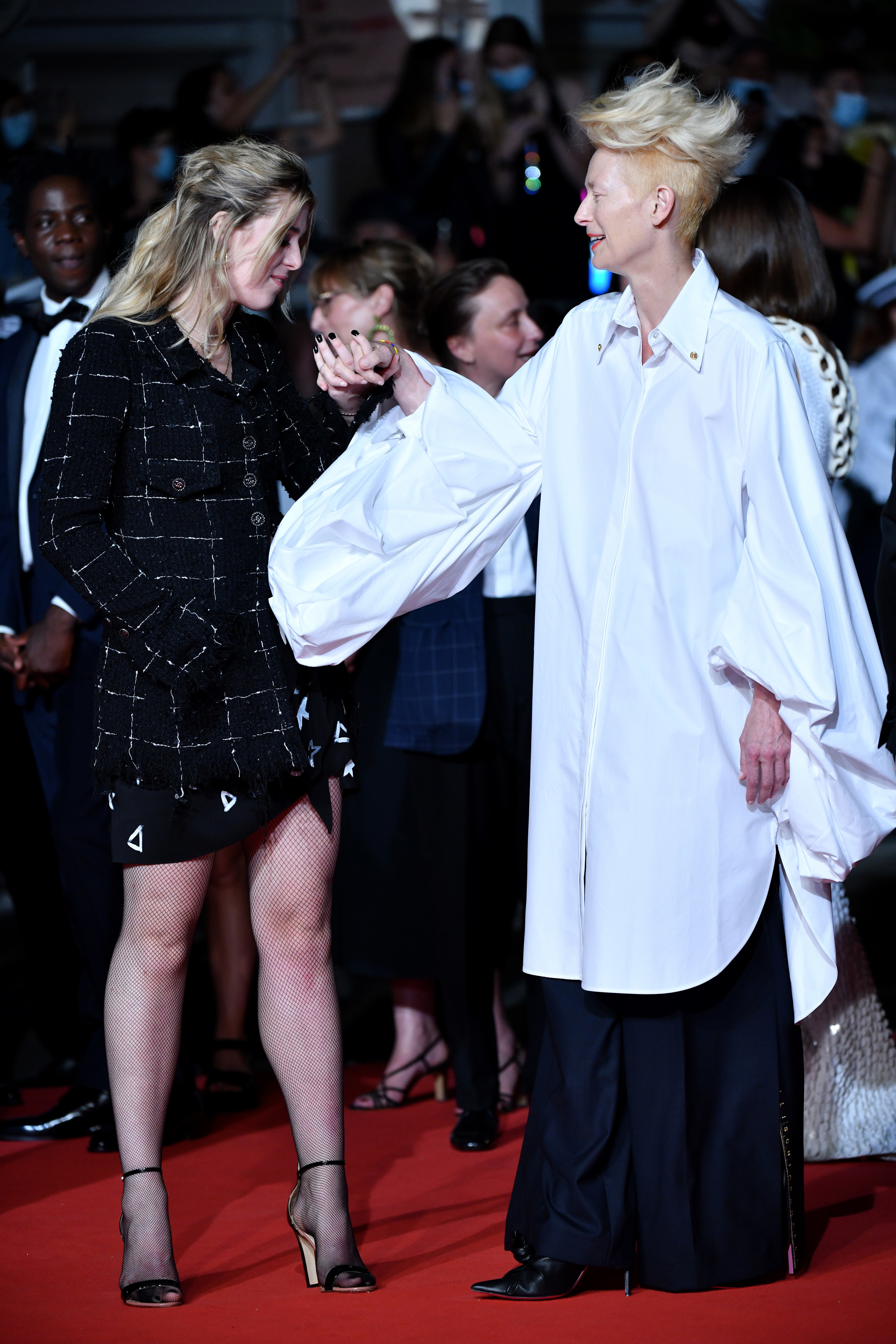 I'm not crying, you're crying.