Timothée Chalamet walked the red carpet rocking Tom Ford at the Cannes Film Festival and, naturally, everyone lost their goddamn minds.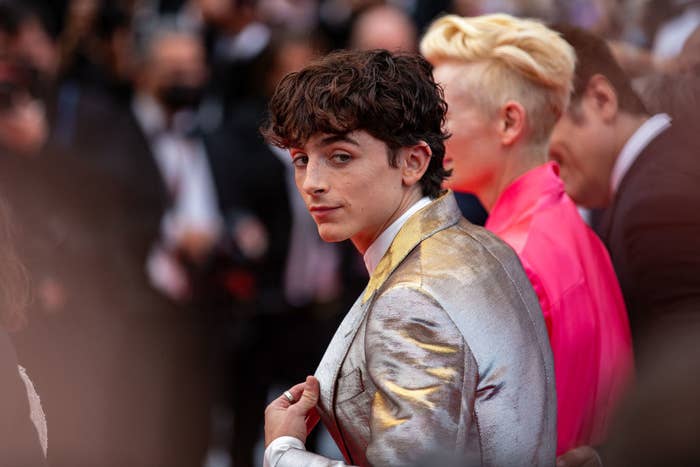 Live cam of me, currently.
Well, right next to Timmy was his bestie Tilda Swinton, one of his costars in Wes Anderson's The French Dispatch.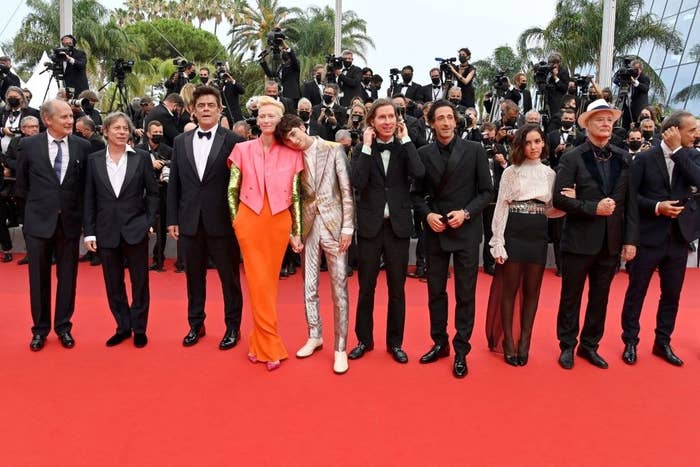 Just look at these cuties!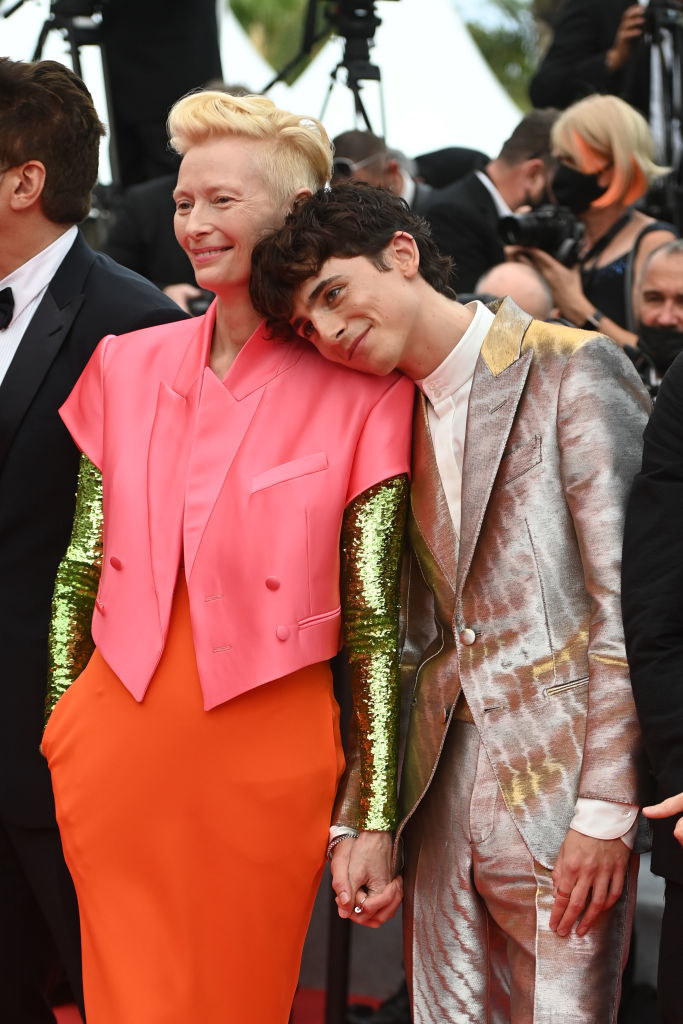 And like the besties they are, Tilda pulled a prank on Timothée following the film's premiere, when it received one of the incredibly long standing ovations the film festival is notorious for.
Personally, I think this was a great use of the extended standing ovation moment — which lasted literally all of nine minutes.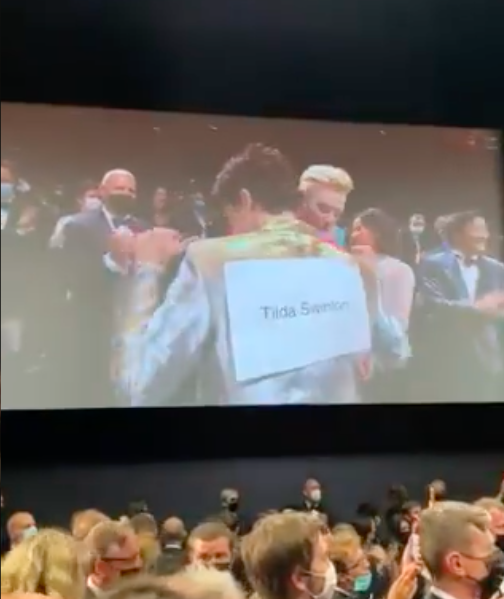 She did it with such grace...such cold calculation.
In conclusion, Tilda and Timmy, I am free on Thursday if you are free on Thursday. I would love to hang out and pull pranks on Thursday, since that is when I am free.