The new Dune trailer has finally arrived! (Hold for applause.) It's exciting, emotional, and gives us a better sense of what to expect from Zendaya and Timothée Chalamet's characters this fall.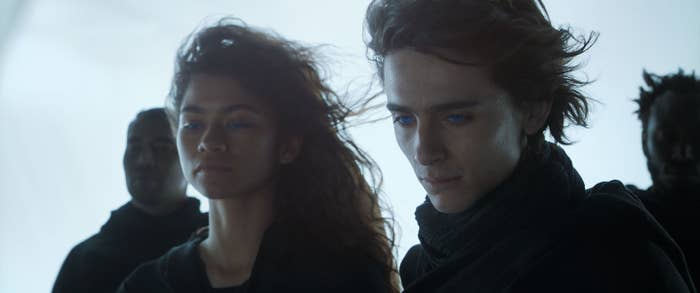 Dune centers on Timothée's protagonist, Paul Atreides, whose family is tasked with protecting a coveted natural resource native to the desert planet Arrakis — nicknamed Dune — where Zendaya's Chani is from.
Conflict ensues as others bid for control over the exclusive substance. And while they're hashing it out, Dune's characters contend with a generally hostile setting — we've now seen flashes of enormous, toothy sand worms in multiple trailers.
The latest one offers more insight into Paul and Chani's shared plight to take back the latter's home land, as well as their metaphysical romantic connection.
The new trailer also explores Zendaya's character's point of view for the first time. Her narration opens the preview with comments about how imperialist forces have exploited her planet and people.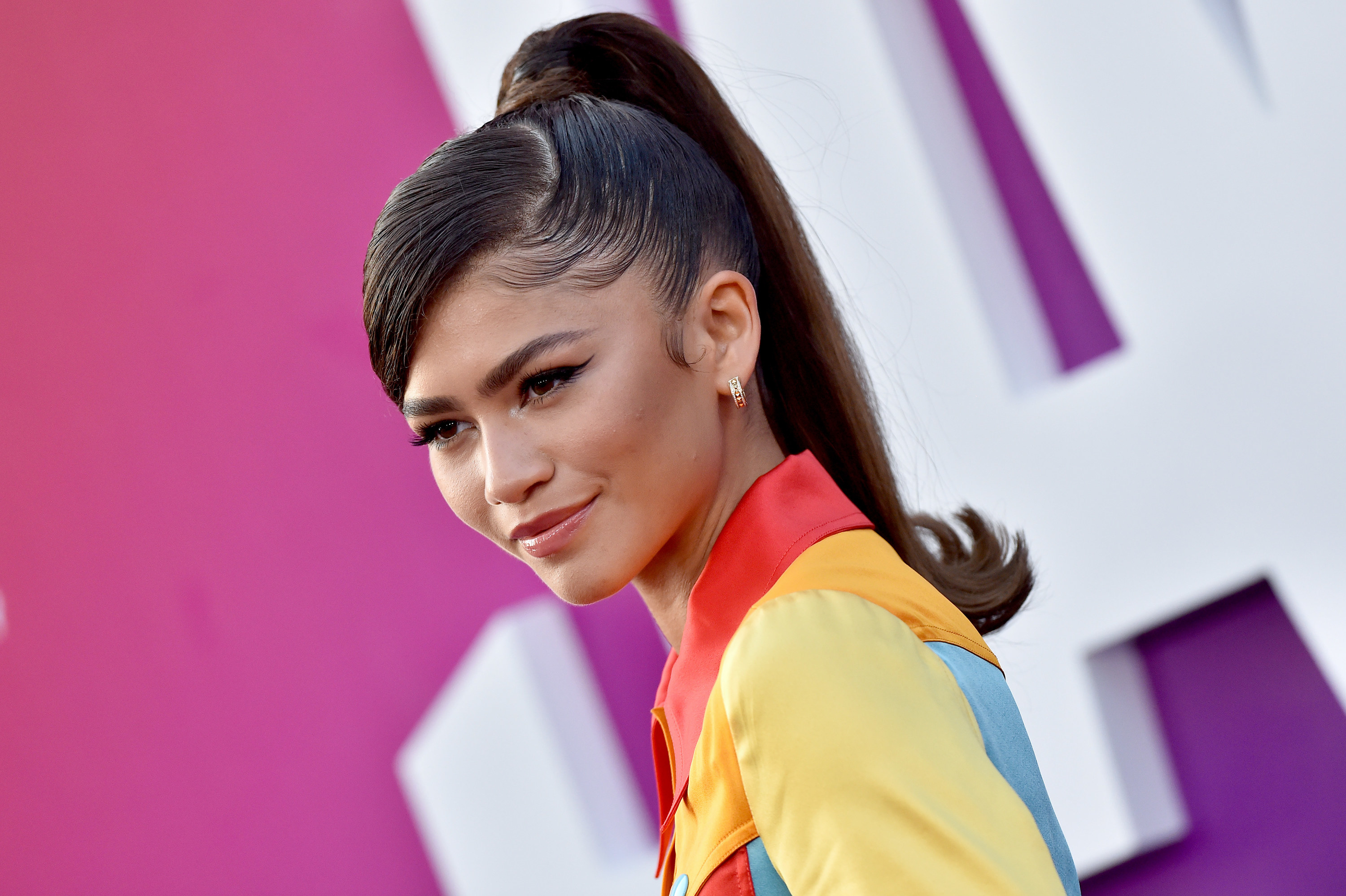 "The outsiders ravage our lands in front of our eyes," she says. "Their cruelty to my people is all I've known. What's to become of our world?"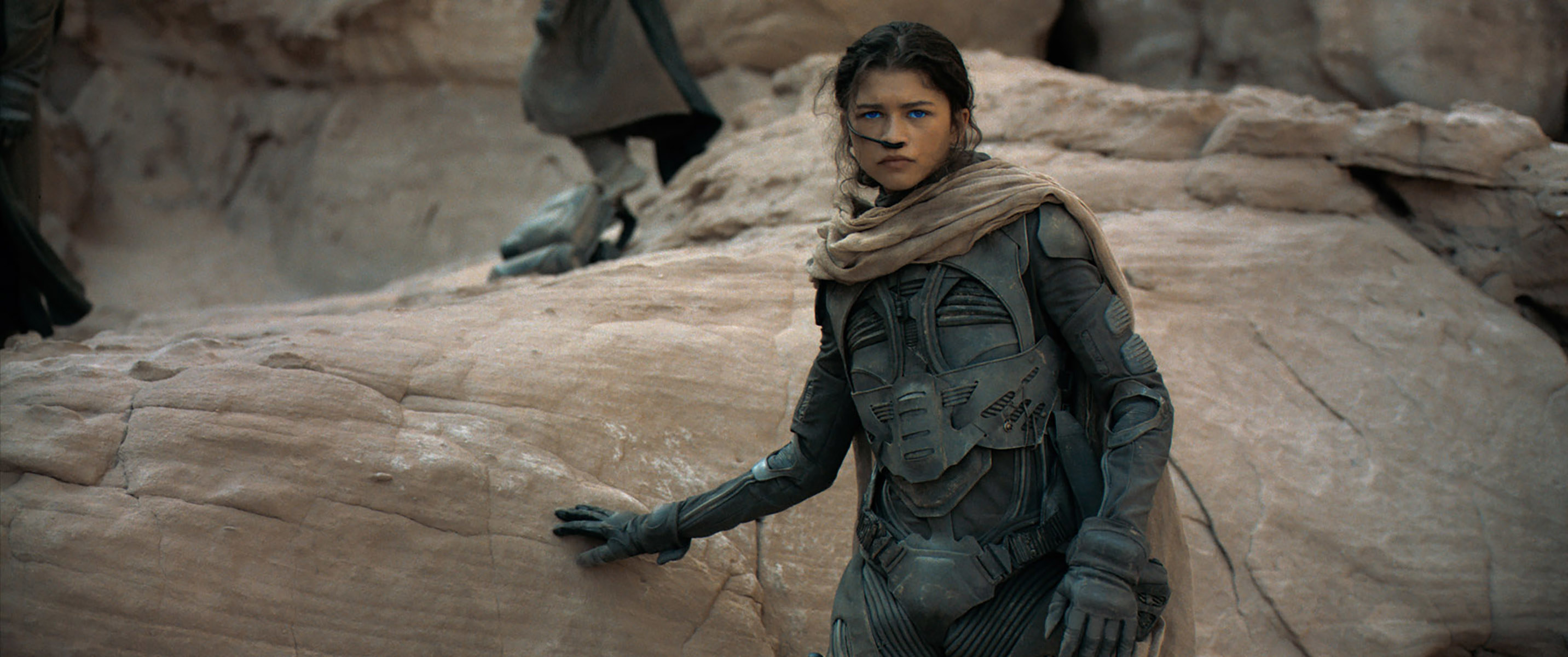 Enter: Timmy and co., who team up with Zendaya to combat mutual adversaries.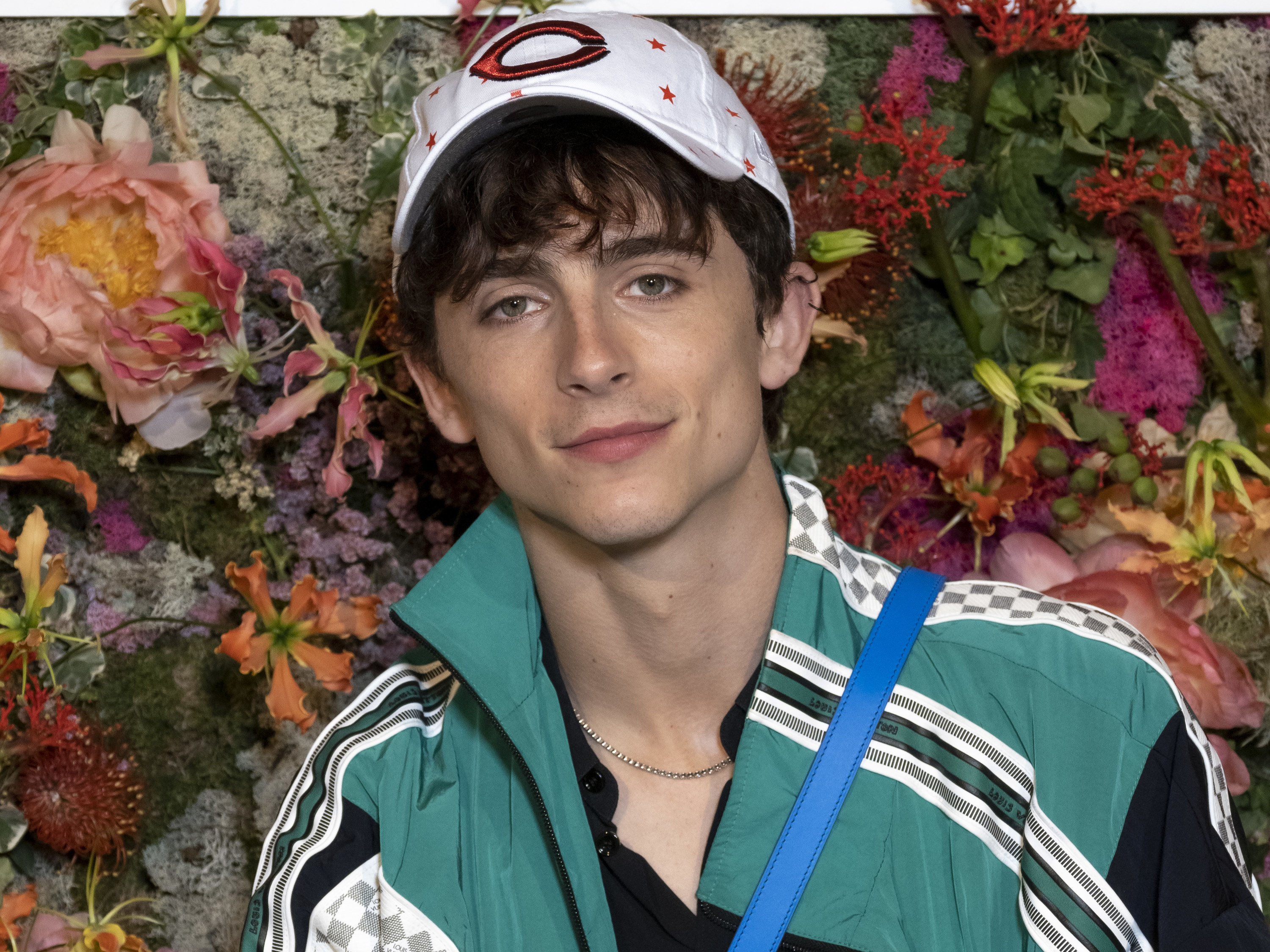 Rebecca Ferguson, Oscar Isaac, Josh Brolin, Stellan Skarsgård, Dave Bautista, Stephen McKinley Henderson, Jason Momoa, Chang Chen, David Dastmalchian, Sharon Duncan-Brewster, and Javier Bardem also star in the movie, as if everything else we know about Dune wasn't already enough of a draw.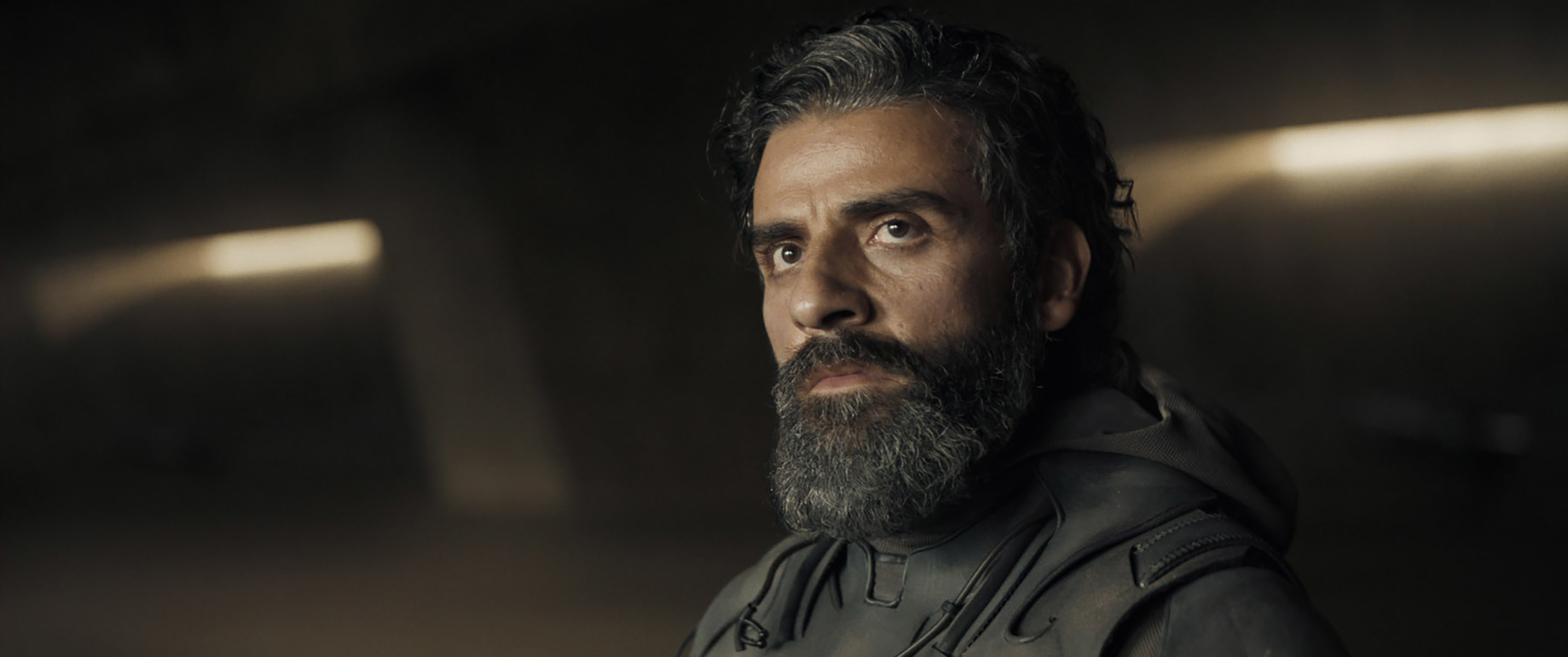 Plus, it's directed by Denis Villeneuve — of Arrival and Blade Runner 2049 — so you know the visuals are going to be out of this world. Dune is based on Frank Herbert's popular science fiction novel of the same name.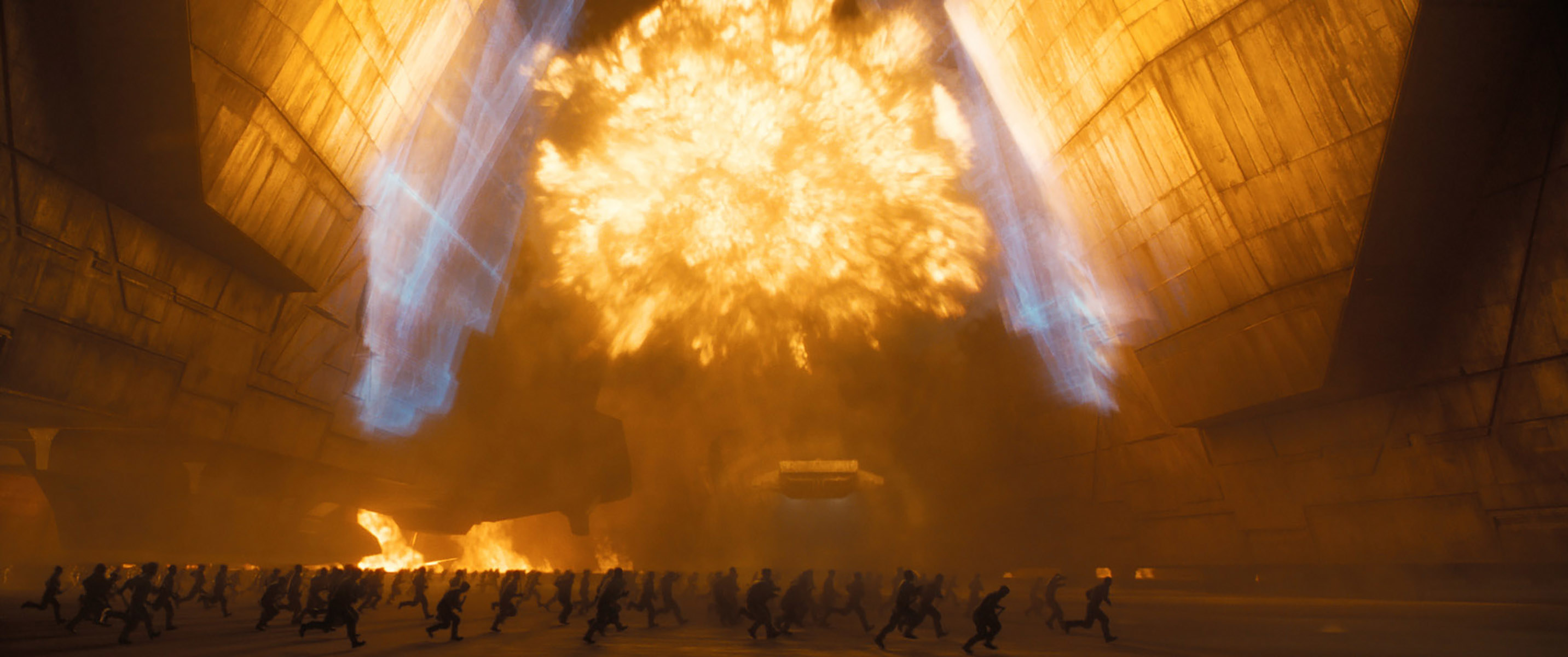 Dune premieres October 22 in theaters and on HBO Max. I can't wait, can you?