After we received a first look at the highly anticipated sci-fi film Dune back in April, we've been anxiously counting down the days to the film's first trailer.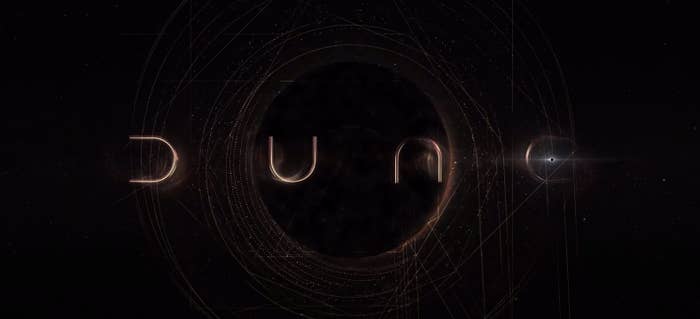 Well, lucky for us, the countdown ended this morning when it was finally released! Please, bask in its visually stunning glory, I'll wait:
The film is directed by Denis Villeneuve of Prisoners, Arrival, and Blade Runner 2049 fame, so, needless to say, it's already a verifiable FEAST for the eyes.
Our story — which is based on the beloved 1965 sci-fi novel of the same name — follows Paul Atreides (Timothée Chalamet), son of Duke Leto Atreides (Oscar Isaac) and Lady Jessica (Rebecca Ferguson), a messiah of sorts who dreams of his future. Namely, of Chani (Zendaya), which...honestly, same.
His family accepts a stewardship on the planet Arrakis* — a dangerous desert planet nicknamed "Dune" (hence the title) — to find the most valuable resource in the universe: a drug known simply as "the spice."
And y'all...this cinematography is basically pornography. I almost marked this post NSFW. Look! At! These! Sexy! Shots!
Also, the ensemble cast is FREAKIN' STACKED, including the likes of Josh Brolin, Stellan Skarsgård, Dave Bautista, Stephen McKinley Henderson, David Dastmalchian, Chang Chen, Sharon Duncan-Brewster, Charlotte Rampling, Jason Momoa, and Javier Bardem.
Also also, THEY SHOWED US THE BIG OL' SAND WORMS. IT'S LIKE THAT ONE IN THE SPONGEBOB SQUAREPANTS EPISODE, BUT EVEN MORE ORNERY.
Can we please make a "Best Film Trailer" category at the Academy Awards so this baby can take home some gold?!
So, uh, yeah...there ya have it. Be sure to catch the whole movie when it's released, which is currently slated for Dec. 18, 2020!