About 15,000 people attended the Wimbledon Women's Final on Saturday. Celebrities and British royals were among the sporting event's in-person spectators — as usual — and last weekend, they included Priyanka Chopra, Kate Middleton, and Prince William.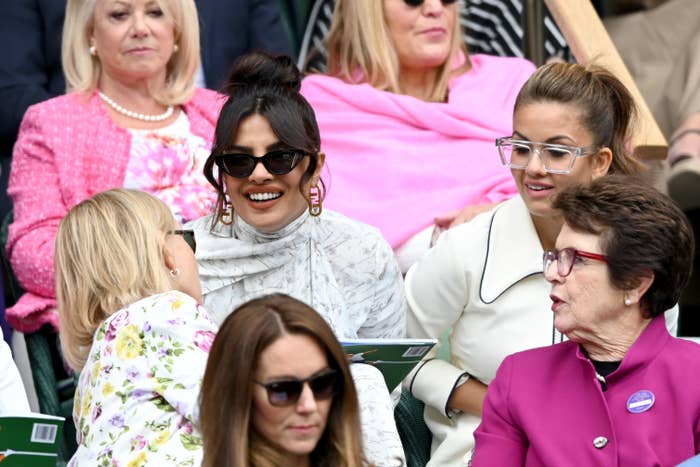 All three public figures were seated in the stadium's crowded Royal Box at the same time, since, you know, they came to watch tennis.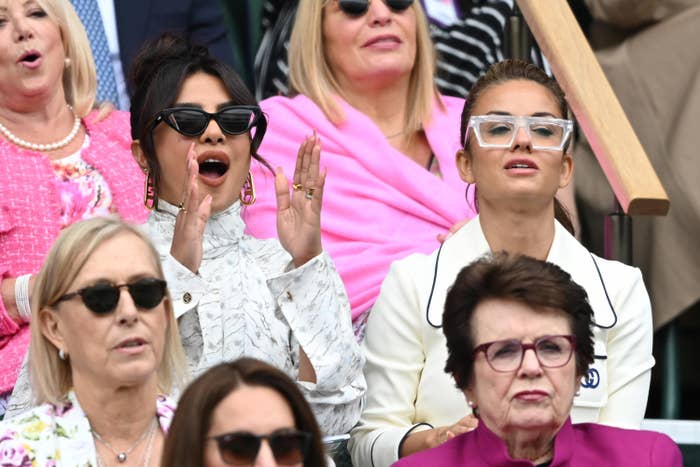 But, apparently, they didn't acknowledge one another during the matches.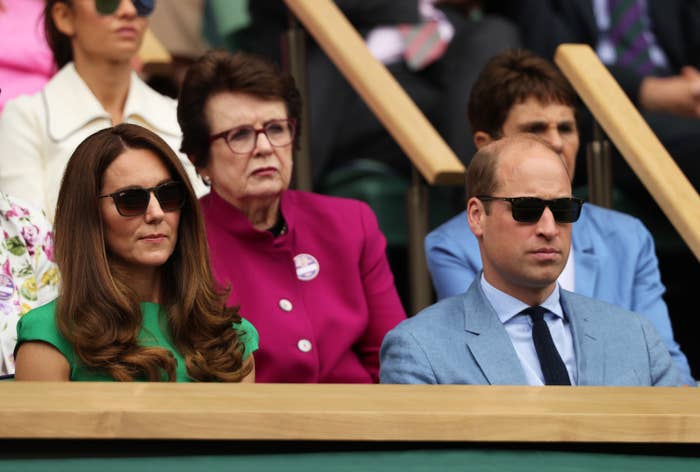 In a short video clip making the rounds online, Kate and Prince William are seen arriving at Wimbledon to uproarious cheers as they take their seats. Meanwhile Priyanka is seen in the background, fixing her dress a few rows behind them.
She doesn't clap for the royal couple in the footage, and it's probably worth noting that others seated in her vicinity don't, either.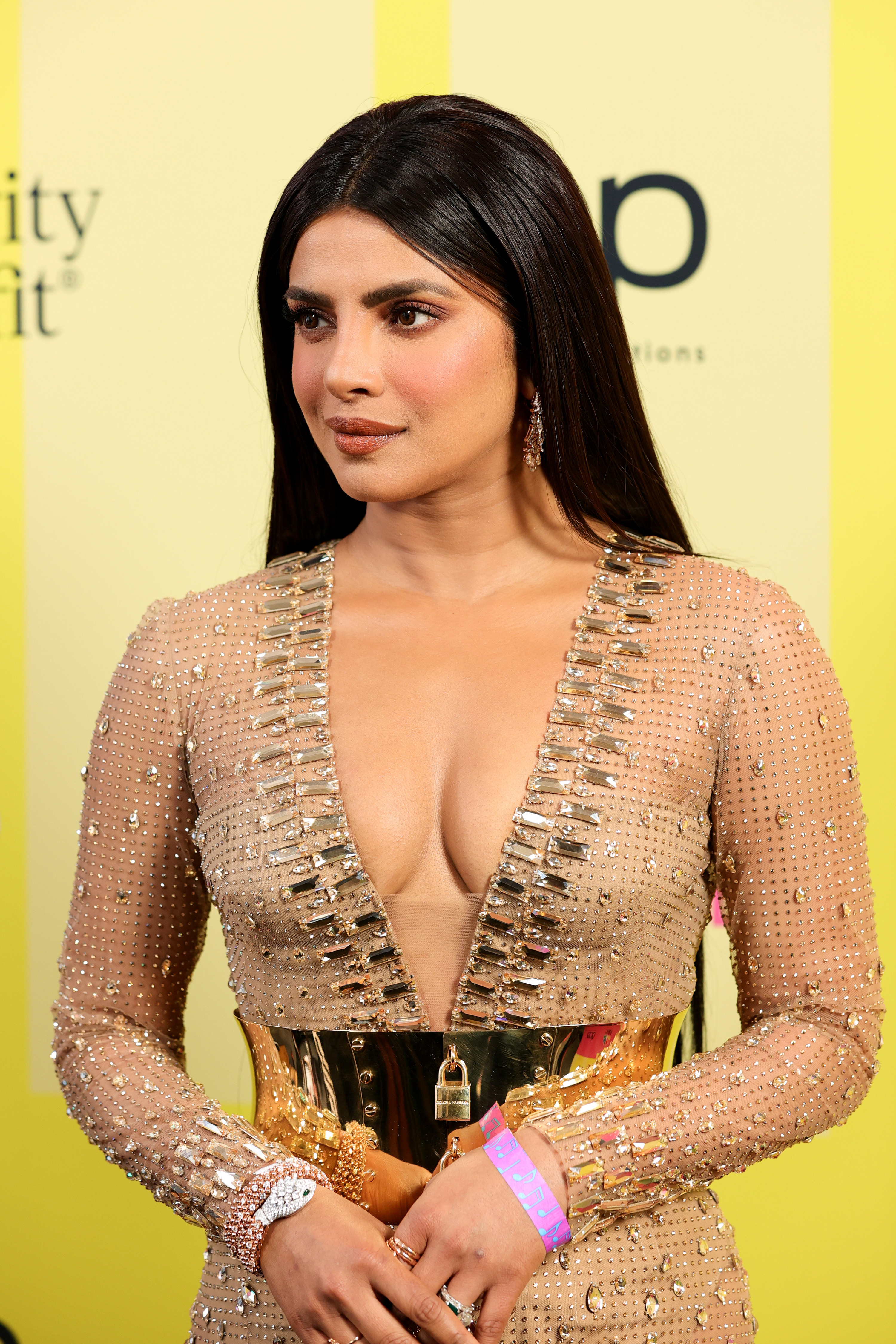 It's impossible to know what really happened, in the moment or off-camera, but the absence of an exchange has people asking questions and theorizing about deeper meanings.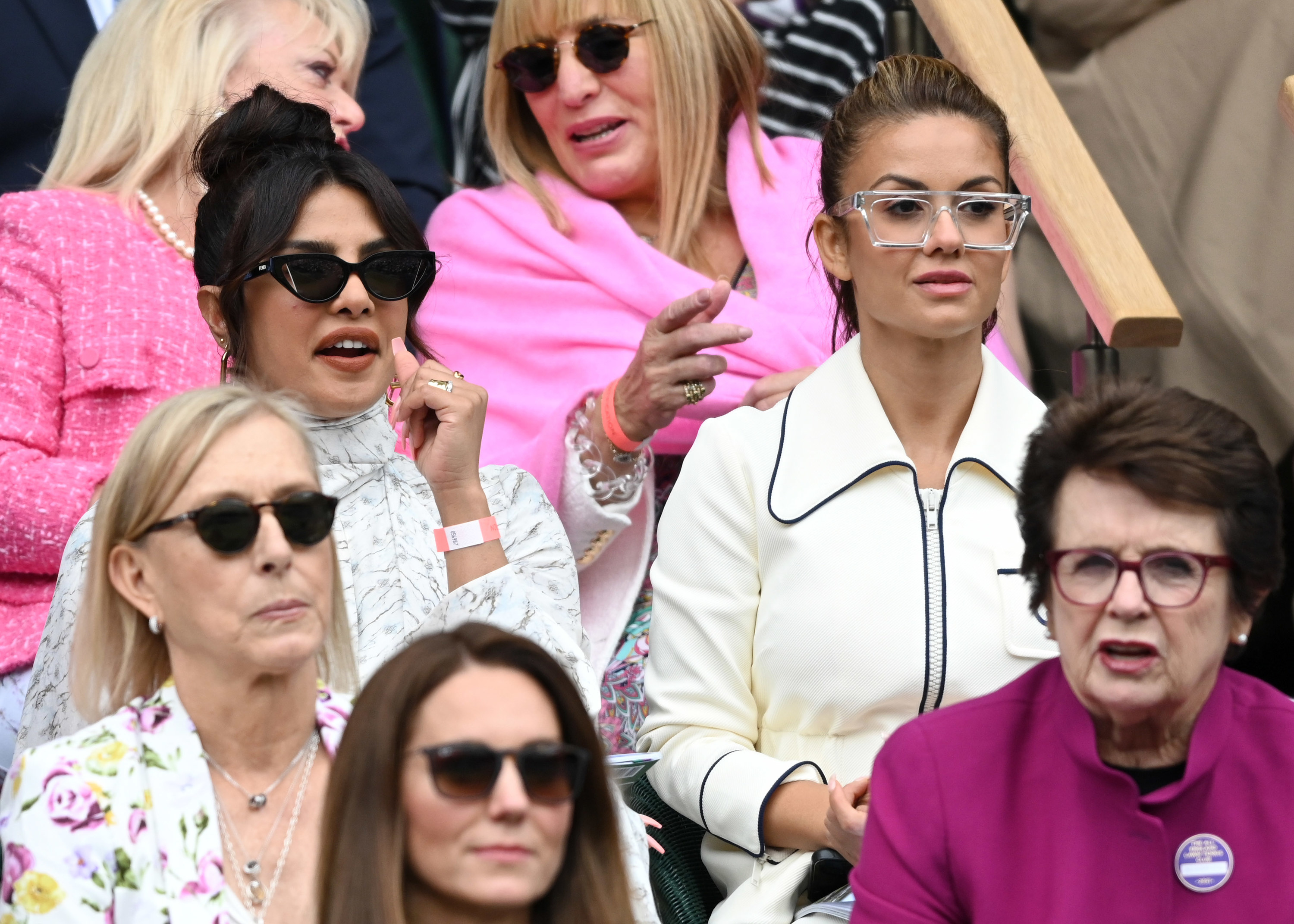 However, because the actor is a friend of Meghan Markle and Prince Harry, some people suggested that Priyanka purposefully ignored Kate and William over the weekend.
The Duke and Duchess of Sussex's relationship to the monarchy and its members became increasingly strained over the past several years, but Priyanka intentionally dismissing their in-laws, in such a conspicuous setting, miiiiight be a bit of a stretch.
If there is any truth to the speculation, casually fixing a garment and mingling with peers is a pretty subtle approach to avoiding someone. To me, this feels like a non-issue, but let me know what you think in the comments below.