Those who tuned in to watch Kim Kardashian West host Saturday Night Live over the weekend — and ratings show quite a few of you did — know its roasting spree spared no one. Most jokes came at the expense of Kim's family members, but Machine Gun Kelly took some hits too, courtesy of his pal Pete Davidson.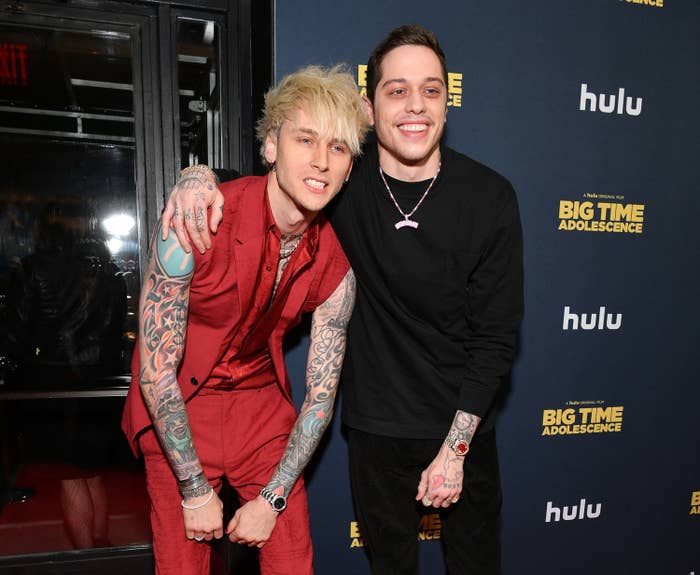 Pete impersonated the rapper, who is a good friend of his IRL, during one of the evening's wildest sketches. Called "The People's Kourt," it saw Kim running a courtroom while playing Kourtney Kardashian.
After presiding over a couple of cases involving her actual mom and sister, Kris Jenner and Khloé Kardashian, Kim — er, "Kourtney" — welcomed SNL cast member Mikey Day's Travis Barker to the stand for pillow talk before inviting Pete and Chloe Fineman, as MGK and Megan Fox, to make an appearance.
The comedians showed up dressed as MGK and Megan at the iHeartRadio Music Awards earlier this year.
"I wrote you an Instagram caption, babe," says Chloe's Megan, to which Pete's MGK replies, "Oh, that's fire. All right," sans eye contact.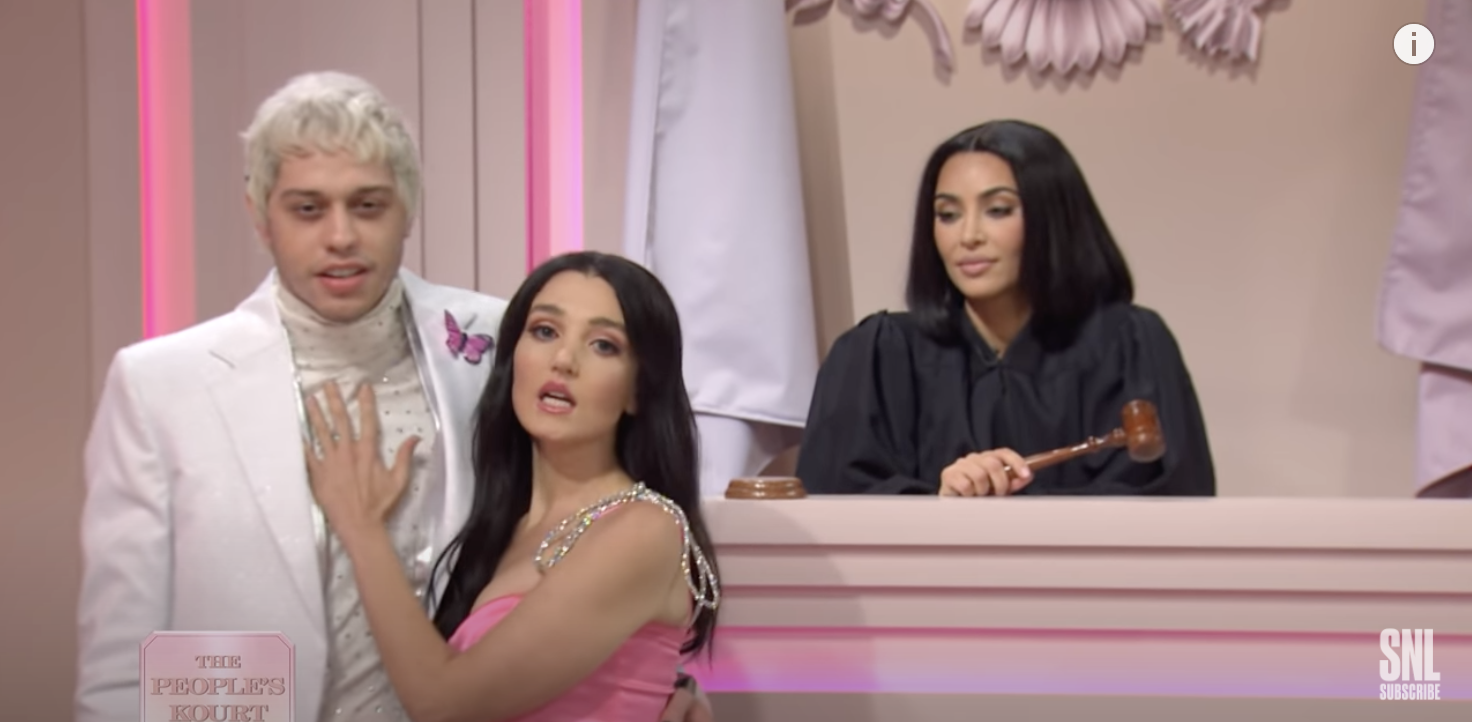 Chloe then pulled from Megan's Instagram and interview comments about her man. "Achingly beautiful boy. Toxic. Viral. Twin flame. Rehab Barbie," she said.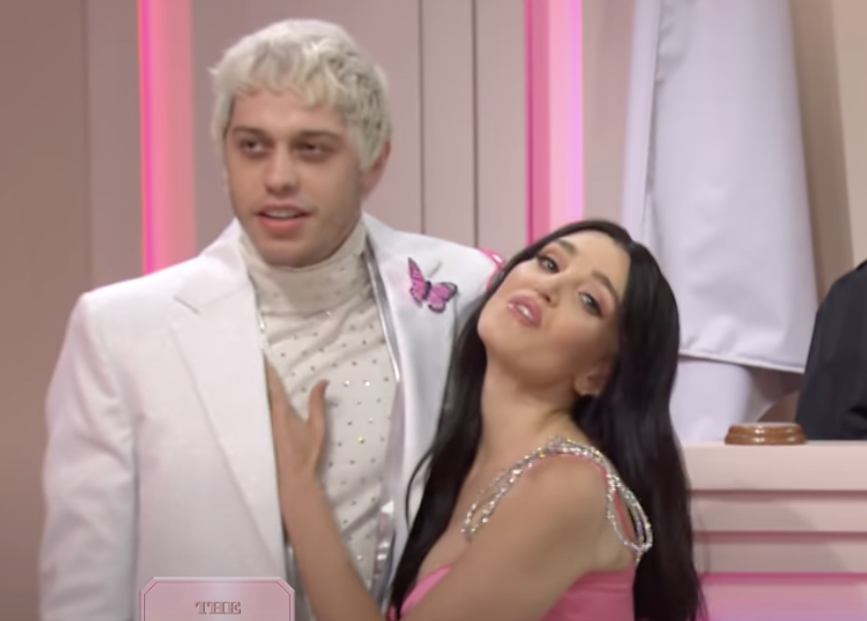 MGK himself reacted to the sketch yesterday, offering a suggestion for future SNL content after seeing Pete's impression. "I think it's time for me to come on the show as Pete @nbcsnl," he wrote on Twitter, alongside a clip from "the People's Kourt."
Not going to lie, I'd probably watch that. Would you?