Look, I get it — Pete Davidson and Kim Kardashian have been tossing breadcrumbs our way all month long. Are they dating? Potentially. But for the most part we're not sure, and Machine Gun Kelly isn't giving us much reason to believe otherwise.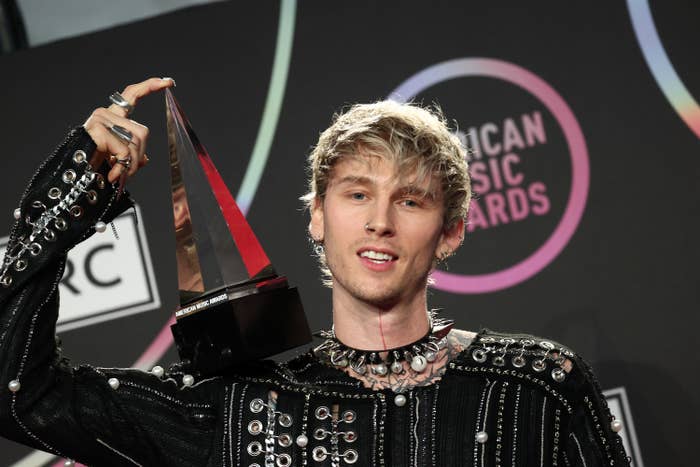 The rapper, who's famously friends with Pete, dodged a question about all those rumors involving the Saturday Night Live star and Keeping Up With the Kardashians alum during a brief interaction with Entertainment Tonight.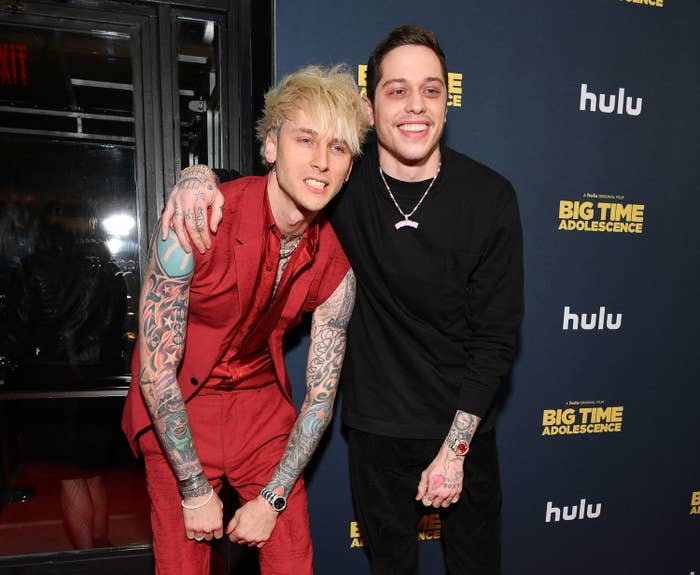 "Your boy Pete Davidson and Kim Kardashian, how happy are you for him?" a reporter asked MGK on the red carpet at yesterday's American Music Awards. Shielding a smile with his hand, the artist replied, "No comment. No comment."
Seriously, that's all he said. People on social media still went on to suggest that something about MGK's gestures or body language might indicate there's truth to the growing speculation about Pete and Kim — but you should probably just watch the clip for yourself before constructing any hypotheses to that end.
Here's what we can say with certainty. Over the course of roughly seven weeks, Pete and Kim have kissed on TV, held hands on a roller coaster, had dinner in Staten Island, and held hands again in Palm Springs.
Anyway, let me know where you're at with all this below.