And his celebrating didn't stop with the quiet, theme-y evening he enjoyed with Sophie Turner. The singer went out hard — and ended up paying for it while golfing with Nick Jonas and Kevin Jonas, and Niall Horan.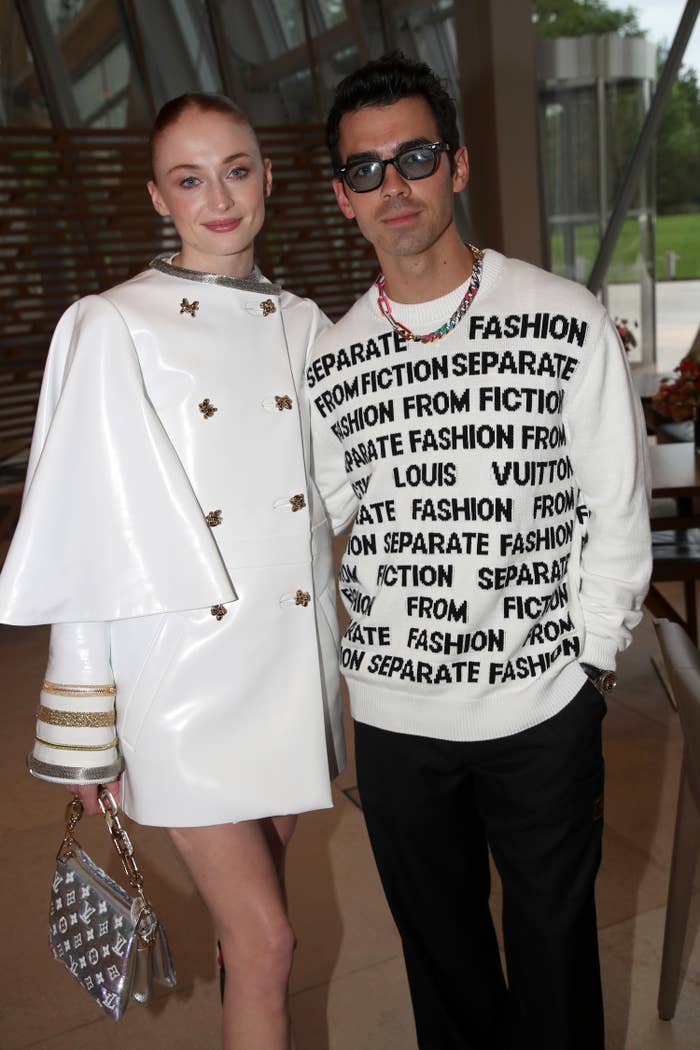 Joe looked like he was truly in pain when the group played a round of golf that later aired as part of Niall's guest hosting stint for Jimmy Kimmel Live!.
"Still tipsy from last night," a segment announcer narrated. "Joe has been celebrating his birthday weekend and a dizzy club could spell disaster."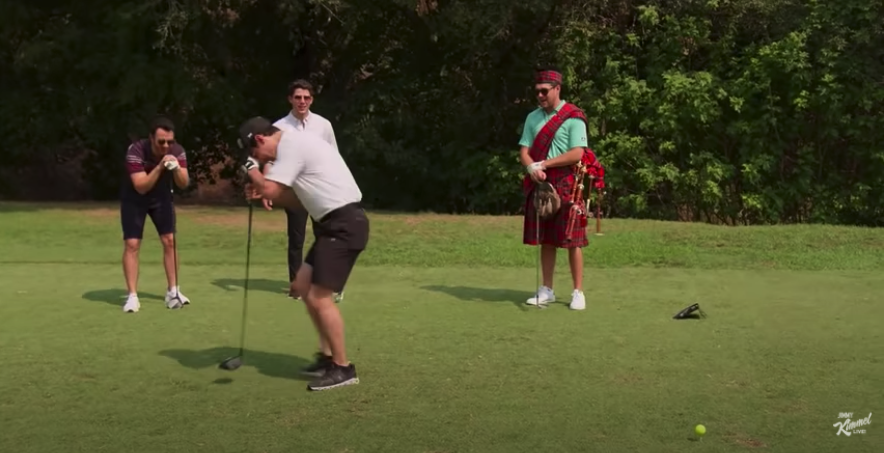 That disaster came when Joe ended up puking into a sand dune in the background of his golf partners' game.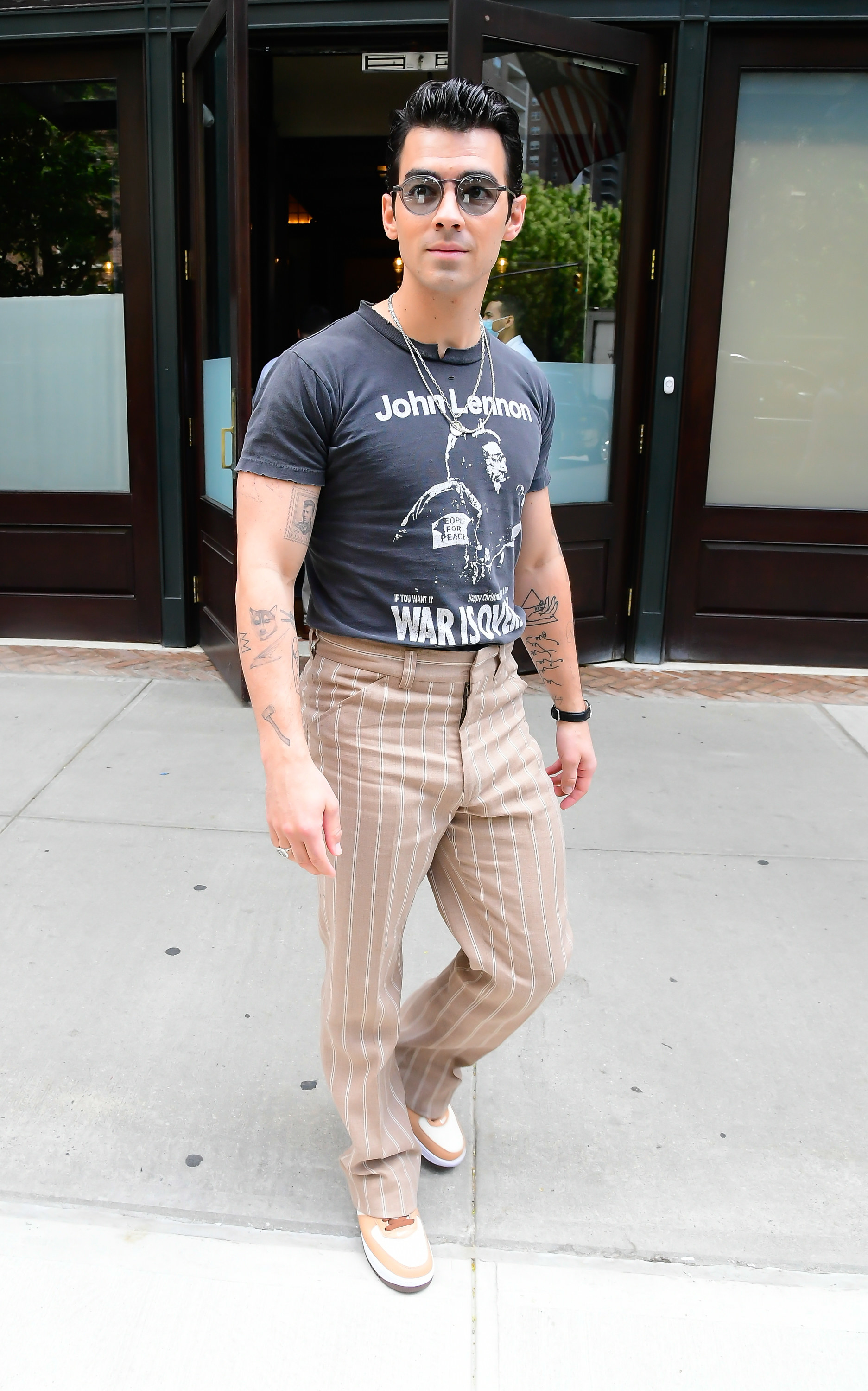 In case you missed it in the clip, here's a still of the unfortunate moment.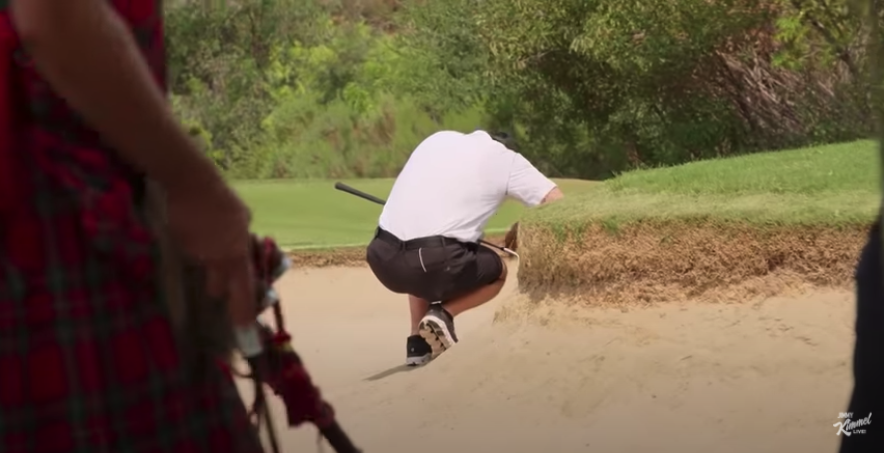 "Joe Jonas, quietly retching in the background," the announcer said. "Joe's a veteran golfer. He knows to always do the sick in the sandbox. It's nature's litterbox." (PS, he hits his ball from this exact spot immediately after.)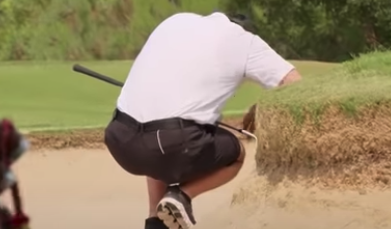 Oof. Sorry to see this, Joe. It happens!